My girls are out of school for several days for Fall Break, so we headed to Zion National Park for a little family trip.
We haven't done a single family trip this year, so it feels GREAT to have a few days to really spend some quality time together and enjoy the spectacular beauty of Zion.
In the meantime, here are a few book deals you won't want to miss this weekend!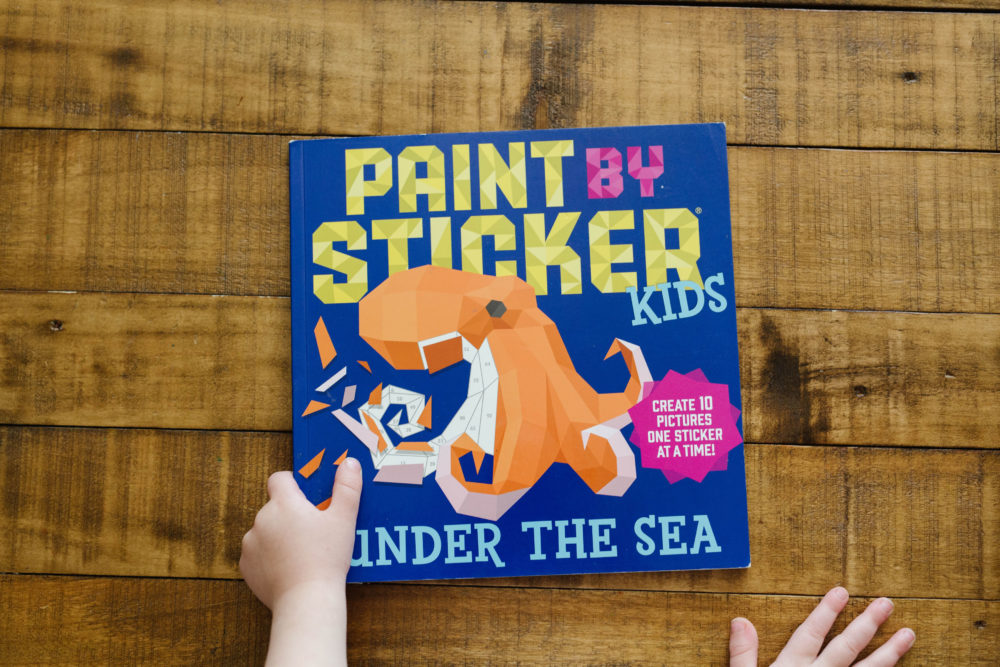 4 Great Weekend Book Deals
Paint by Sticker Kids Books – Buy 2 Get 1 Free
My girls are obsessed with the Paint by Sticker books and I'm so happy to see them included in the Amazon Get 3 for the price of 2 Book Sale! These four Paint by Sticker Kids Books are included in the sale (plus some of the adult ones too, which my older girls (7 and 10) prefer!). Stock up on them for easy birthday or holiday gifts, for road trips or for cold days stuck indoors when your kids are going nuts. We've probably gone through 50-70 of these books this year – my girls LOVE them so much.
The Little Old Lady Who Was Not Afraid of Anything by Linda Williams – audiobook for $2.39
When I asked about favorite Halloween books this fall, this was possibly the most popular title. It's a total Halloween classic and the audio version is super inexpensive right now. It's the perfect time to snatch this one up and enjoy it every October! (And well past Halloween, too!).
Eek! Halloween! by Sandra Boynton – board book for $4.25
If I had to pick a single favorite Halloween board book, it would for sure be this one. I just love it so much (I mean, I'm a huge Sandra Boynton fan ANYWAY). It's currently nearly 50% off AND part of the 3 for the price of 2 sale. Score!
The Bunnicula Collection by James Howe & Deborah Howe – audiobook for $4.99
This is such a perfect Halloween listen – it's not too long, and it's not overly scary, just the right amount spooky. Plus, the audiobook version includes the first three books, so you'll be covered for the whole month! The ideal Halloween read alouds or listens! The audiobook is on sale through LibroFM – if you're not familiar with LibroFM, I have a whole post here about how it works, plus you can get a free audiobook here!