I've been up to my eyeballs in all my summer reading projects this week, from the 100 Picture Book list that launched yesterday to the Summer Reading Chart and Summer Reading Guide that launch next week.
But I couldn't NOT share a handful of book deals you DEFINITELY do not want to miss.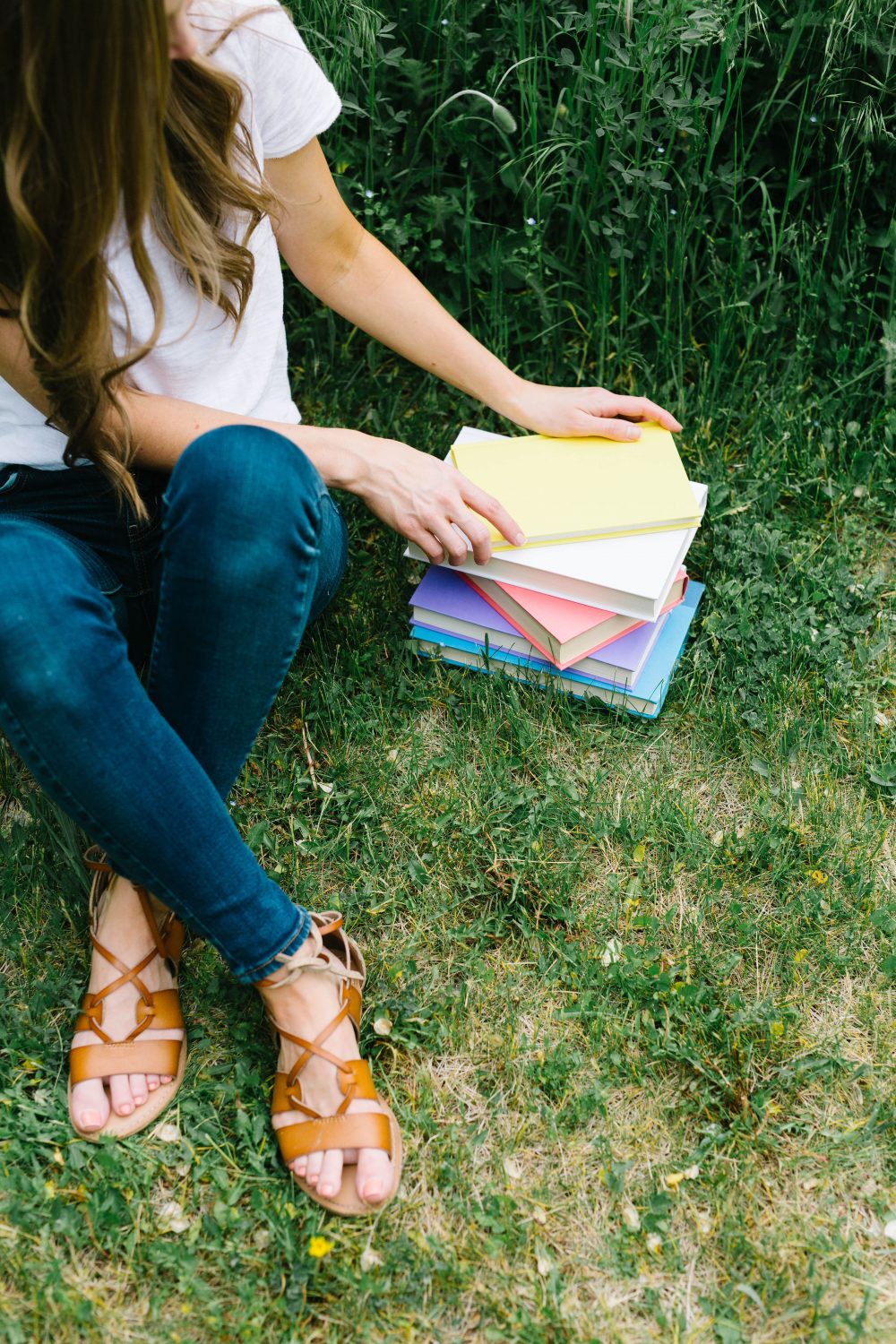 4 Book Deals You Won't Want to Miss This Weekend
The Storied Life of A. J. Fikry by Gabrielle Zevin- eBook for $1.99
This book kicked off my summer reading back in 2014 and I've loved it ever since about a grumpy bookshop owner who is losing money, has his rarest book stolen and then finds a baby left on his doorstep. This book is a reader's DELIGHT. (Full review here)
Daughter of Smoke and Bone by Laini Taylor – audiobook for $6.98
I'm not a big fantasy reader but WHOA this book blew me away. I read it and then a year later when the sequel came out, I listened to it and the audio is phenomenal. Both Bart and I just LOVED this trilogy. Also f you've never used Libro.FM before, you can get 3 audiobooks for $14.95 here! (Full review here)
Basil of Baker Street by Eve Titus  – audiobooks for $1.99
This is the book that inspired the Disney film The Great Mouse Detective and it is Sherlock Holmes . . . if he were a mouse.
This is Where You Belong: Finding Home Wherever You Are by Melody Warnick – paperback for $6.24
I absolutely love this non-fiction book about how to feel at home wherever you are. It was one of the Everyday Reading Book Club titles last year and I still get frequent messages from people telling me how this book changed their life.