I LOVE having people over.
Inviting people into our home is a key part of our family culture and has been from Bart and my earliest days of marriage (at one point we lived in an apartment so small that we had to move our table out of the kitchen and into the living room just to be able to seat four of us).
But when you're on a budget, it can feel overwhelming to have people over or like the only way to entertain is to spend a lot of money.
Good news: there are so many ways of entertaining on a budget that still result in a very VERY good time.
The even better news is that most people (and pretty much anyone you'd actually want to be friends with) just wants to be invited. It doesn't have to be a candlelit, rooftop, high end dinner party.
Here are some great ideas entertaining on a budget: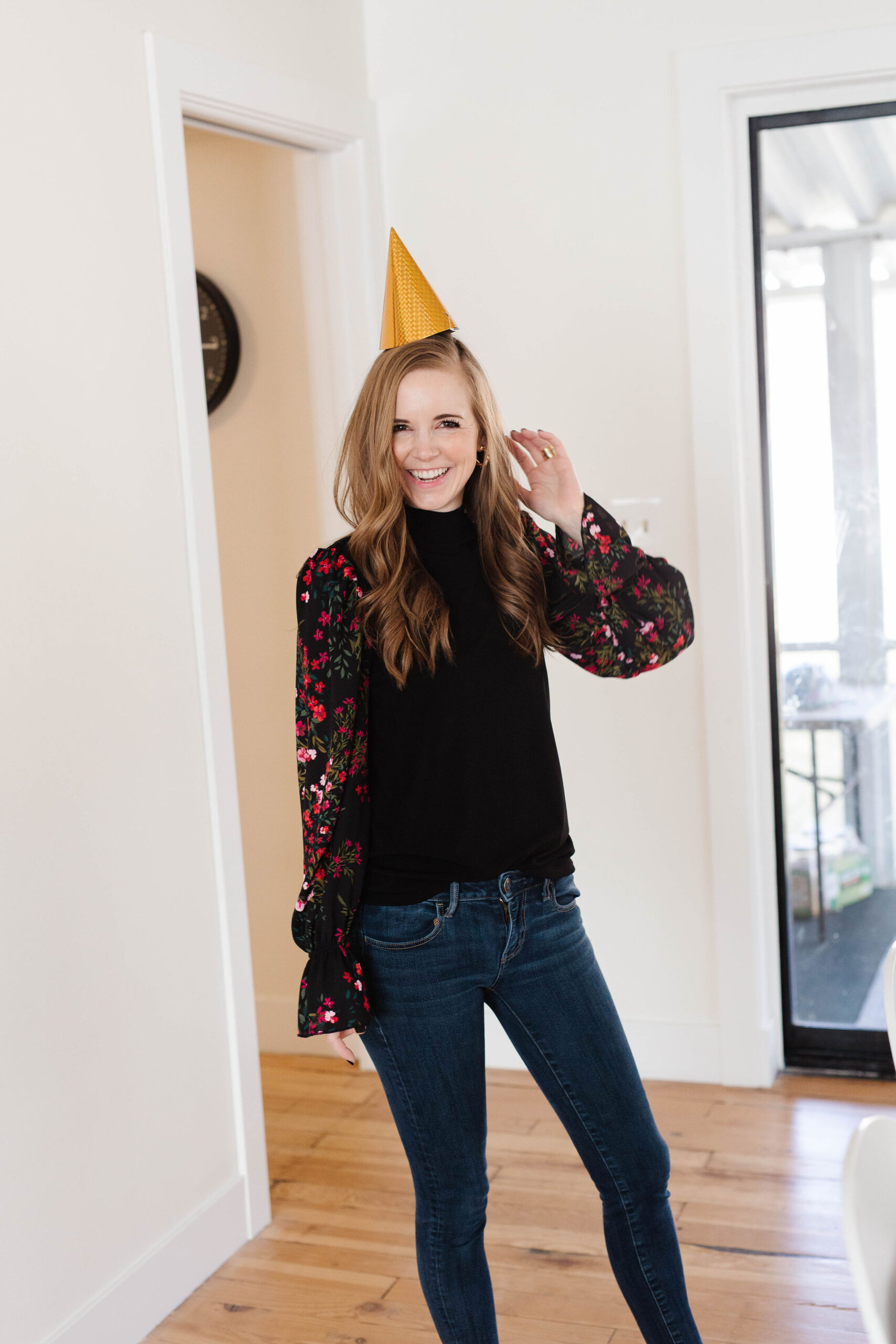 12 Ideas for Entertaining on a Budget
Skip dinner and have people over for dessert instead. Feeding dinner to a crowd can be expensive! Let everyone manage their own dinner and have them come over afterward for dessert instead – brownies and ice cream or popsicles or root beer floats are all excellent options. Even better, have everyone bring a dessert to share!
Pick an inexpensive meal. Feeding a group doesn't have to break the bank – here are some of the best ideas for serving dinner on a budget:

Soup
Pasta (spaghetti especially is easy and inexpensive!)
Nacho bar
Tacos, stretched with rice and beans
Use potatoes, rice or beans as a big chunk of the main course
Little Caesars Pizza
Hot dogs

Invite just one family or couple. One of our favorite ways to entertain is to have a single family or couple over. It's such a great way to really get to know someone rather than trying to mingle with dozens of people, plus it makes people feel like you really invited THEM specifically, not just as part of a crowd. And feeding one family is much more budget friendly than feeding 20 or 30 people.
Host a Bonfire & Roast S'mores. This has been one of our go-to parties for ages. You can go very basic – just the regular marshmallows, chocolate and graham crackers or you can go a little fancier with fresh fruit (raspberries and fresh strawberries are my favorite), cookies instead of graham crackers (we love coconut delite cookies and chocolate chip cookies) and fun chocolate alternatives like Reese's thins. Have everyone bring something to make it even more affordable.
Play backyard games. This can be as simple as tossing a frisbee around or you can set up an obstacle course or play croquet or Kubb. The possibilities are endless and you can have kids or adults or both participate. If you don't have backyard games, borrow them from a friend or neighbor (I can't tell you how many games of croquet we played on Bart's parents' set!). Don't have a backyard? Go to a local park instead. Have popsicles or ice cream if you want at the end.
Host a game night. You already know we love games and we've been having friends over to play card and board games since before we were married. Have some simple snacks (a bowl of off-brand chips is great!) or dessert afterward, if you'd like. I wrote a whole post with some tips for hosting your own game night here!
Have a movie night. This couldn't be easier or more affordable! I have a lot of friends who all love the same TV show and get together to watch new episodes or the season finale. Have everyone bring a snack or treat to share – all you need to provide is the TV and maybe some pillows and blankets!
Attend a local event with friends. Entertaining doesn't have to mean it's at your home – it can also mean you're the one organizing an outing! Look up free events in your area, whether it's a parade or an outdoor concert or something else entirely. Text some friends and go together!
Organize a park date. If you're in a season of little kids and babysitting costs are prohibitive, gather at the park and let the kids play while you chat. During the day works great if you're a stay-at-home parent or after dinner is a great time let kids run off some energy before bed while you enjoy some socializing. The only cost is taking a few minutes to organize it!
Invest once. About seven years ago, I saw outdoor plates on super sale at Target (like 25 cents a plate) and I bought the entire stack (I think I have close to 30 of them). Now I don't have to buy disposable plates every time I host, it's WAY nicer to eat off a real plate than a flimsy plate, and it's better for the environment. The same goes for our fondue pot. It was something of an upfront expense (it was about $80) but in the nearly 20 years we've owned it, we've had dozens of fondue parties and it's so simple and inexpensive to do now.
It doesn't have to be fancy. We aren't living in the Gilded Age – send a text invite, skip the decorations, don't worry about a theme. People just love to feel invited and included.
Ask yourself the magic question. Sometimes it's easy to feel like you're being cheap or that an invite is weird. If those sorts of feelings start to creep in, I ask myself, "How would I feel if someone sent me an invite to this?" Almost always, I know I'd be THRILLED if someone invited me over for popsicles in the backyard while kids ran around in the evening. I'd be absolutely delighted if someone sent me a text inviting our family to attend a free outdoor concert with them.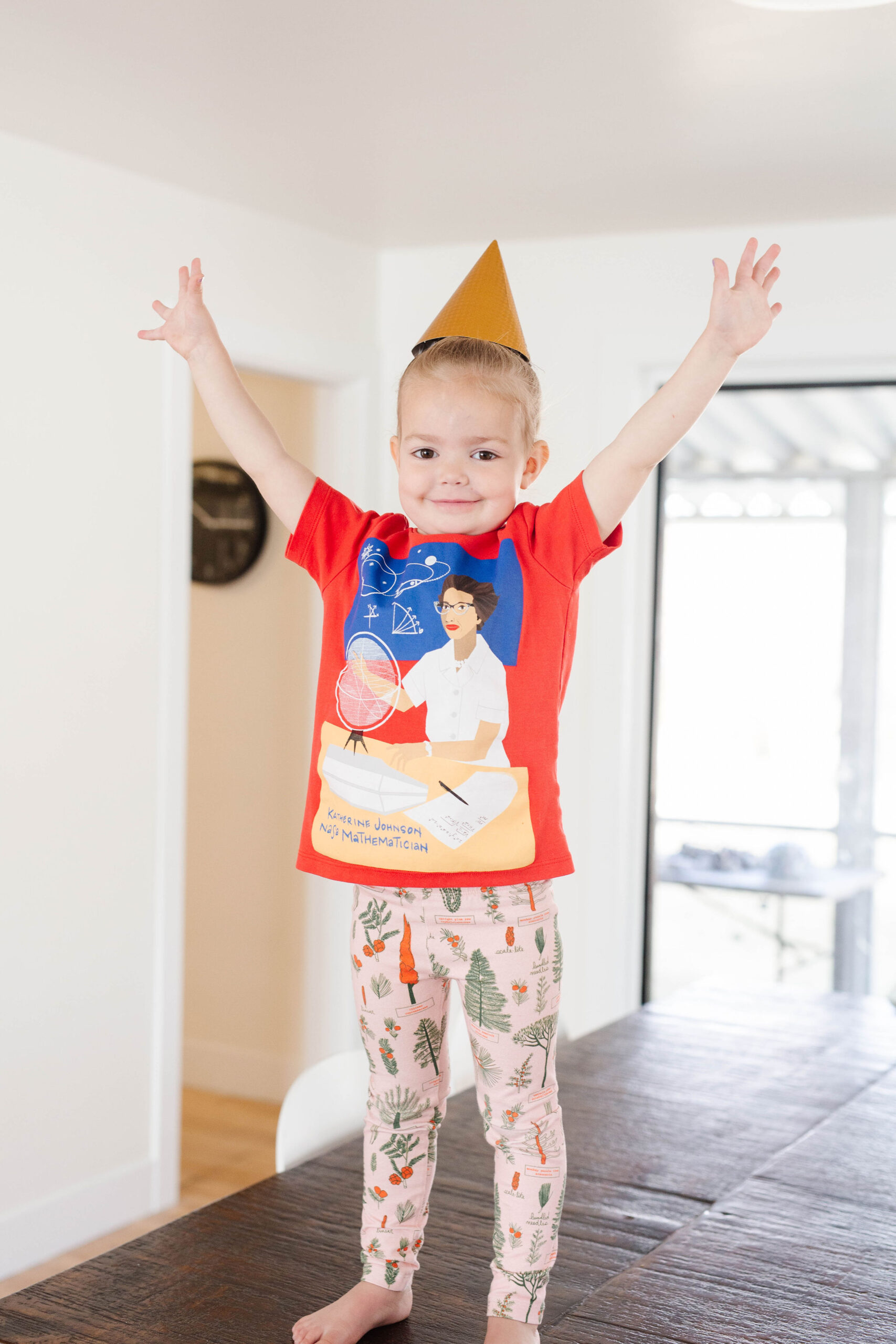 What are your best tips for entertaining on a budget? I'd love to hear in the comments!
if you liked this post about entertaining on a budget, you might also like these other posts: