This is the time of year when my reading life is fully focused on all my summer reading projects (from the Summer Reading Guide to the 100 Picture Books list to the Summer Reading Chart, all of which will come out in May).
I'm probably more on top of these projects than I've ever been any other summer and it feels so good to be excited about them instead of stressed as May comes racing toward me!
Here are some of the books I've been reading lately (plus some great recommendations from my team!)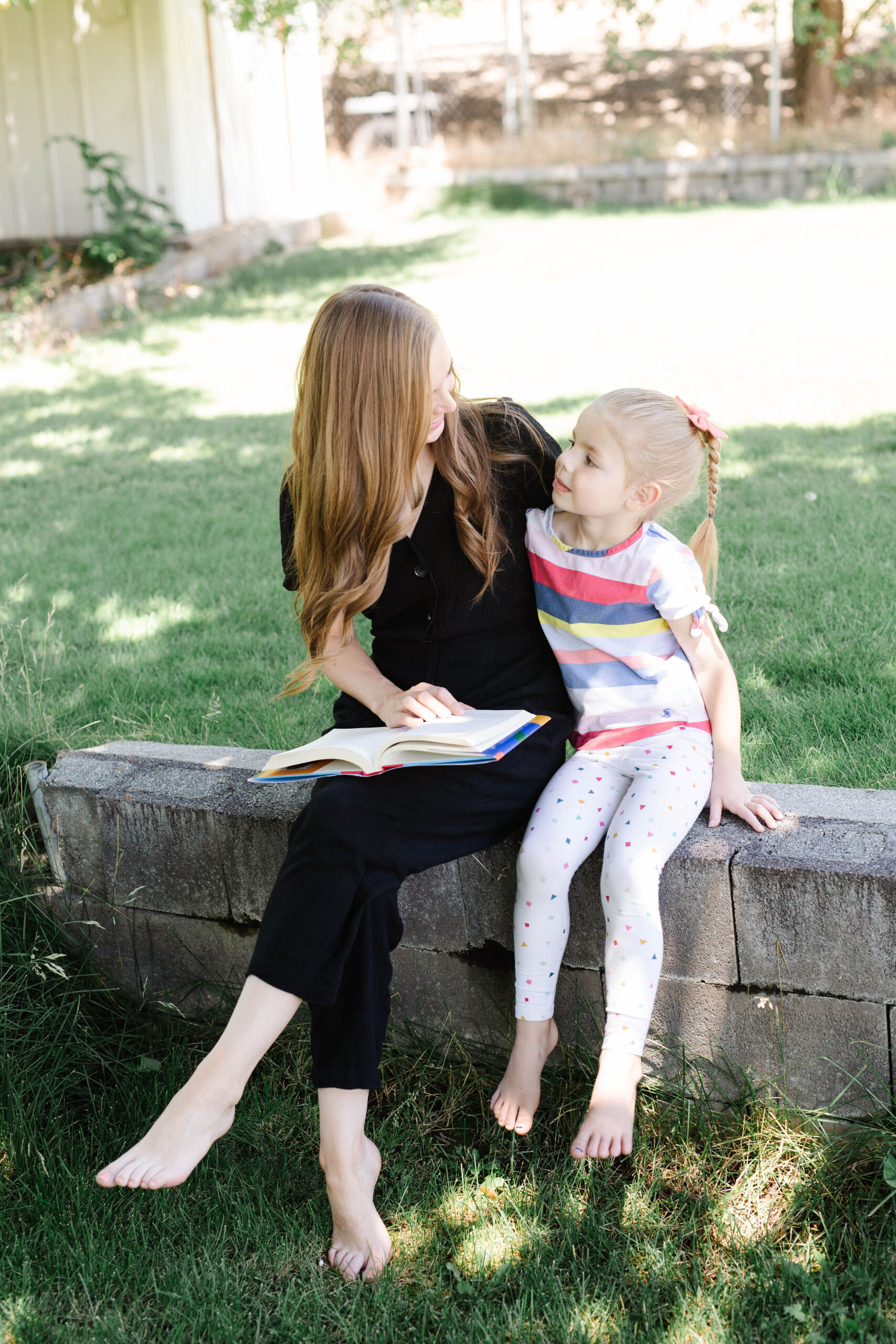 Sparrows in the Wind by Gail Carson Levine
I've never thought any of Gail Carson Levine's books have come in even close to matching the splendor of her debut novel, Ella Enchanted, but I've been surprisingly mesmerized by this retelling of the Trojan War, complete with a cursed main character. I'm reading it aloud to the girls and the chapters just feel like they fly by every night.
If You Could Live Anywhere: The Surprising Importance of Place in a Work-from-Anywhere World by Melody Warnick
I read and loved her first book, This Is Where You Belong, and I was delighted to see she had a new book out. We've moved all over the place and I love the thoughtful ways she helps you think about what matters to you about where you live and how to find the right location for your life.
The Magic Fish by Trung Le Nguyen
When I got my Easter basket from this adult Easter basket exchange, I got this graphic novel and it's been a delightful read so far (the woman who put together my basket is a literature professor and said this is the most popular book she teaches in her children's lit class each semester).
Hang the Moon by Jeannette Wells
I'm just now noticing how many of the books I'm reading right now are from authors I've read and loved in the past. The Glass Castle was one of the early books I wrote about on my blog (and ten years later, I had the chance to interview the author in person which was really fun!). I'm listening to her newest book which is historical fiction, rather than a memoir.
Empire of Pain: The Secret History of the Sackler Dynasty by Patrick Radden Keefe
This is May's book for Everyday Reading Book Club and it is HEFTY so I'm getting a head start on it! I've been anxious waiting to read this book since I picked it for book club back in December and here we are!
And here's what the Everyday Reading team is reading right now!
analese
Maame by Jessica George
I saw this book in an issue of BookPage Magazine and I wasn't immediately drawn to the synopsis, but the cover swooned me. So I grabbed it when it was available and I can see why it was in BookPage! Maddie is in her early 20s, but isn't living the life of a 20 year old. She is the primary caretaker of her father who is suffering from Parkinson's. Her mother, who lives in Ghana 90% of the time, is coming back to London for a year, giving Maddie the chance to go live her own life. Roommates, love interests and new employment gives Maddie a new life that feels hopeful until tragedy strikes. This one had me laughing, crying and fully engrossed.
Jennifer
The Soulmate by Sally Hepworth
I tagged this book at my library and placed a hold before it was even available. I've read a couple other books by Sally Hepworth and they have such an intriguing and mysterious draw. This one was definitely a page turner and has kept me guessing through the entire book. It's told by two narrators- Pippa Gerard, who's husband has a talent for talking people down off a cliff- literally. He has stopped multiple people from jumping to their deaths at a sea cliff near their home. And the other narrator is Amanda, the one person that Pippa's husband couldn't talk down off the cliff. The story jumps back and forth from before Amanda's suicide and after until all the pieces come together to reveal the real cause of her death.
Kelsey
Dial A for Aunties by Jesse Q. Sutanto
My library has a "Book Hookup" service that will match you with three books based off of past books/authors that you've enjoyed. This was one of the books they put on hold for me, and it was laugh-out-loud funny! The night before Meddy and her aunties (who run a wedding business) are to work one of their most lavish weddings yet, Meddy accidentally kills her blind date. In an act of complete terror and frenzy she calls upon her four Asian aunties to help hide the body. With a wedding to photograph, a body, and a surprise appearance from her past college love, will she be able to juggle it all and survive the wedding?
if you liked this my team and I are currently reading, you might also like these other posts: