I told you. If it's possible to make something in a crockpot, I will.
I got a copy of this cookbook, Everyday Thai Cooking, and this recipe caught my eye for two reasons: first, I had everything on hand to make it and second, it was pretty much SCREAMING to be made in the crockpot.
Isn't curry usually better the next day? The longer the flavors have had to mix? I figured yes.
I made this Crockpot Yellow Curry on a day that Bart was at school really late, so when he came home, I was upstairs working. A couple of minutes later, he came up to the office, sat down on the guest bed next to my desk, and said, "This is my second bowl of this. I already ate the first bowl."
Yes, it really was delicious. This Crockpot Yellow Curry is going right on my list of staples for the winter.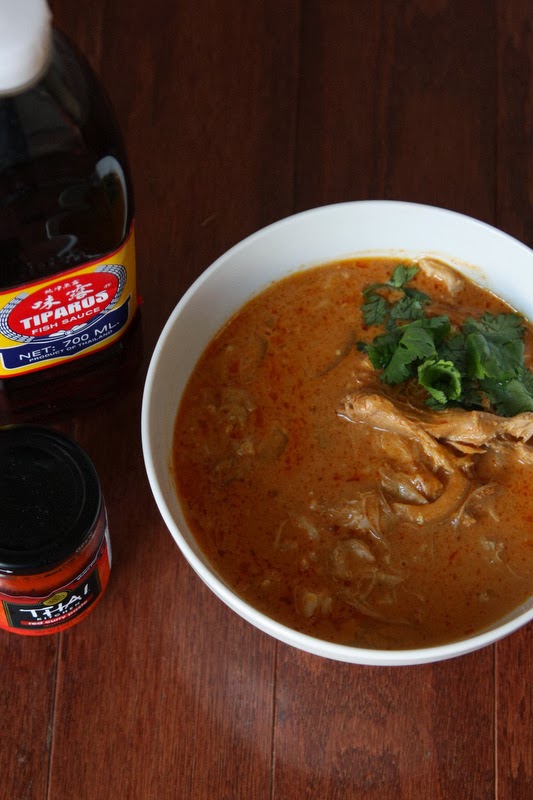 crockpot thai yellow curry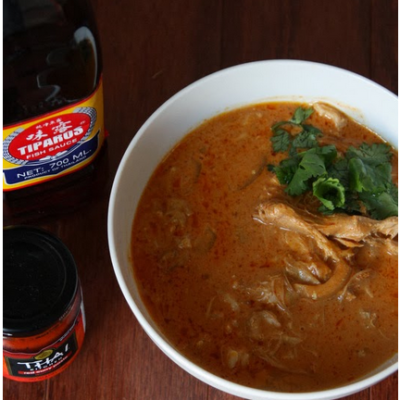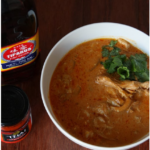 Crockpot Thai Yellow Curry
If you like curry, you will definitely like this Crockpot Thai Yellow Curry. The flavors are incredible & only gets better with time...hello lunch leftovers!
Cook Time
6
hours
30
minutes
Total Time
6
hours
35
minutes
Ingredients
2-3

boneless skinless chicken thighs

3

Tablespoons

red curry paste

1

teaspoon

curry powder

1

can

14 ounces coconut milk

1 1/2

cups

vegetable or chicken broth

2

Tablespoons

cornstarch

2

Tablespoons

fish sauce

2

Tablespoons

lime juice

2

teaspoons

brown sugar

Rice

for serving
Instructions
Place the chicken in a crockpot and add curry paste, curry powder, coconut milk, and broth. Cook on low for 6-8 hours. About 30 minutes before serving (around the time you're starting the rice), shred the chicken, then whisk the cornstarch together with the fish sauce and lime juice until smooth, and pour into crockpot. Add sugar, stir to combine, and let cook for 30 more minutes, until sauce is thickened (add more cornstarch if you want it even thicker).

Serve over rice.
P.S. I usually take a whole boatload of photos when I'm photographing a dish, but I only took about ten this time. If you look at the photo below, you can probably guess why. 
if you liked this crockpot yellow curry recipe, you might also like these other recipes: