Have I mentioned once or twice that I love audiobooks?
I REALLY love audiobooks.
(A whole section of my free course, Raising Readers, is dedicated to audiobooks and it's the section that I get by far the most response about as parents discover a whole new way to help their children love books and reading).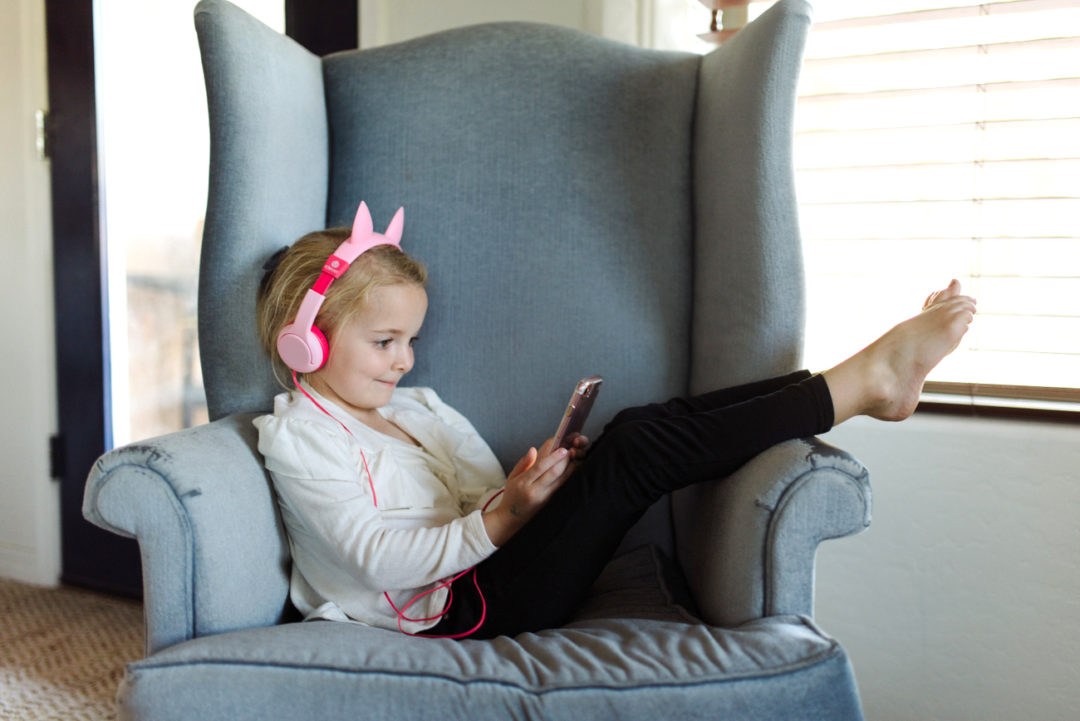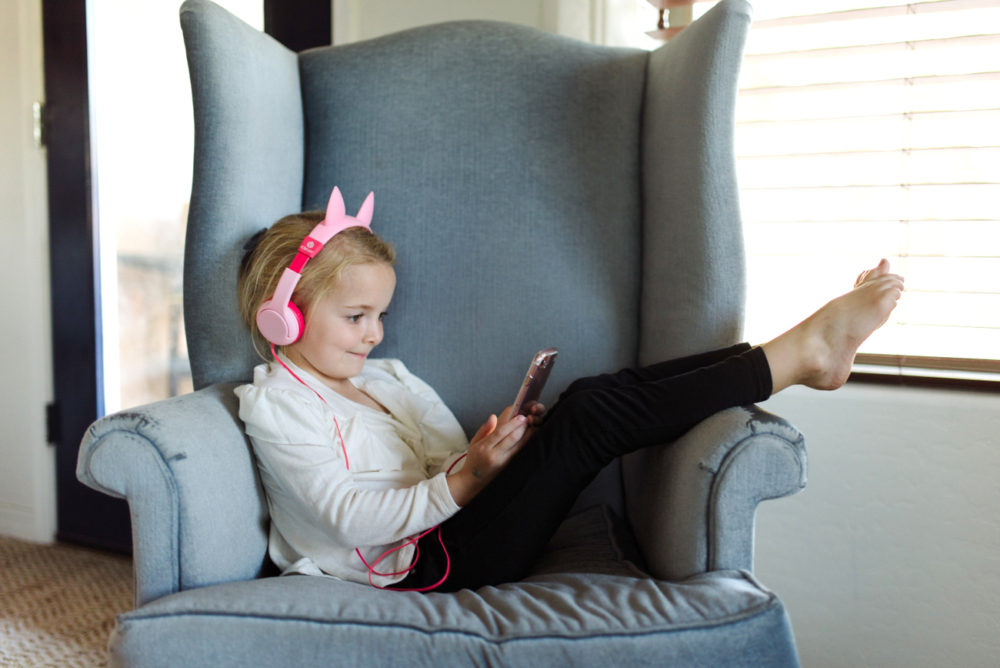 I use all sorts of different methods to get audiobooks, from picking up CDs at the library, to using Overdrive (the digital audiobook system that most libraries use) and Hoopla, and, of course, Audible.
I love Audible for lots of reasons, but mainly because their platform is the easiest to use and they have the biggest collection.
Also, you own the books, so they never expire, and you can listen to them whenever you want.
I don't necessarily re-listen to a lot of books (too many new ones to get to!), but my children LOVE listening to their favorites over and over again and over the past year, we've built up a decent little Audible library of children's books that we can listen to in the car or play on the tablets while they're going to sleep or listen to while we color, do craft projects, cook, or do puzzles.
An Audible subscription is great for getting expensive audiobooks at a much cheaper rate, but you don't have to have an Audible subscription to use their app.
The app is free and once you download it, you can buy any audiobook you want and it will get automatically added to the Audible library on your app, so you can listen whenever you want (which would be every single time we get in the car – I have listened to Frog and Toad All Year approximately 73 times in the past week).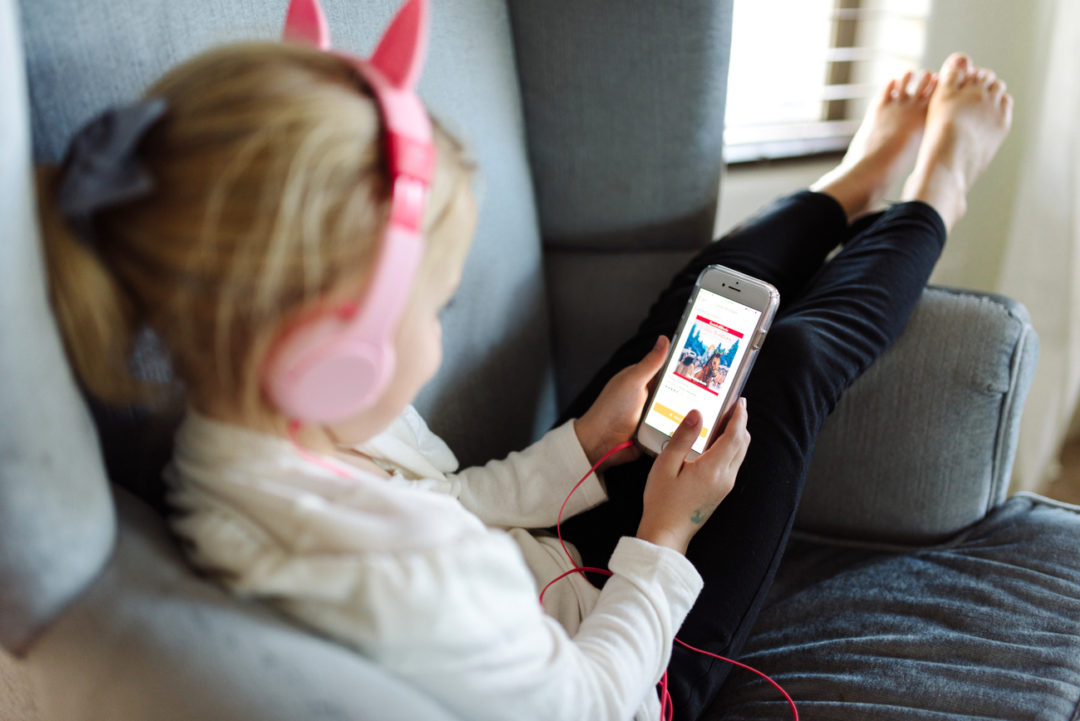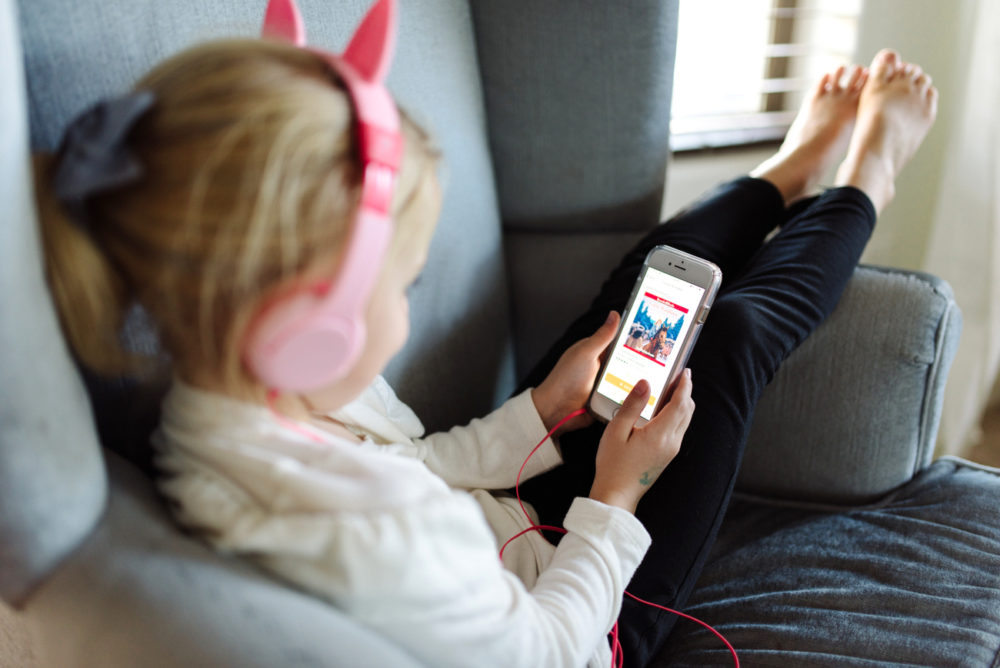 Until November 27th, Audible is having a massive children's audiobook sale with hundreds of audiobooks available for $3.95 or less.
Obviously, it would be poor economics to use your Audible credits from your subscription for these super-cheap books (save those credits for the $40 audiobooks), so I'm always keeping an eye out on these sales for good titles to add to my digital library and make those daily school trips and the longer road trips much more pleasant for all of us.
Here are 21 to consider snatching up while they're super cheap: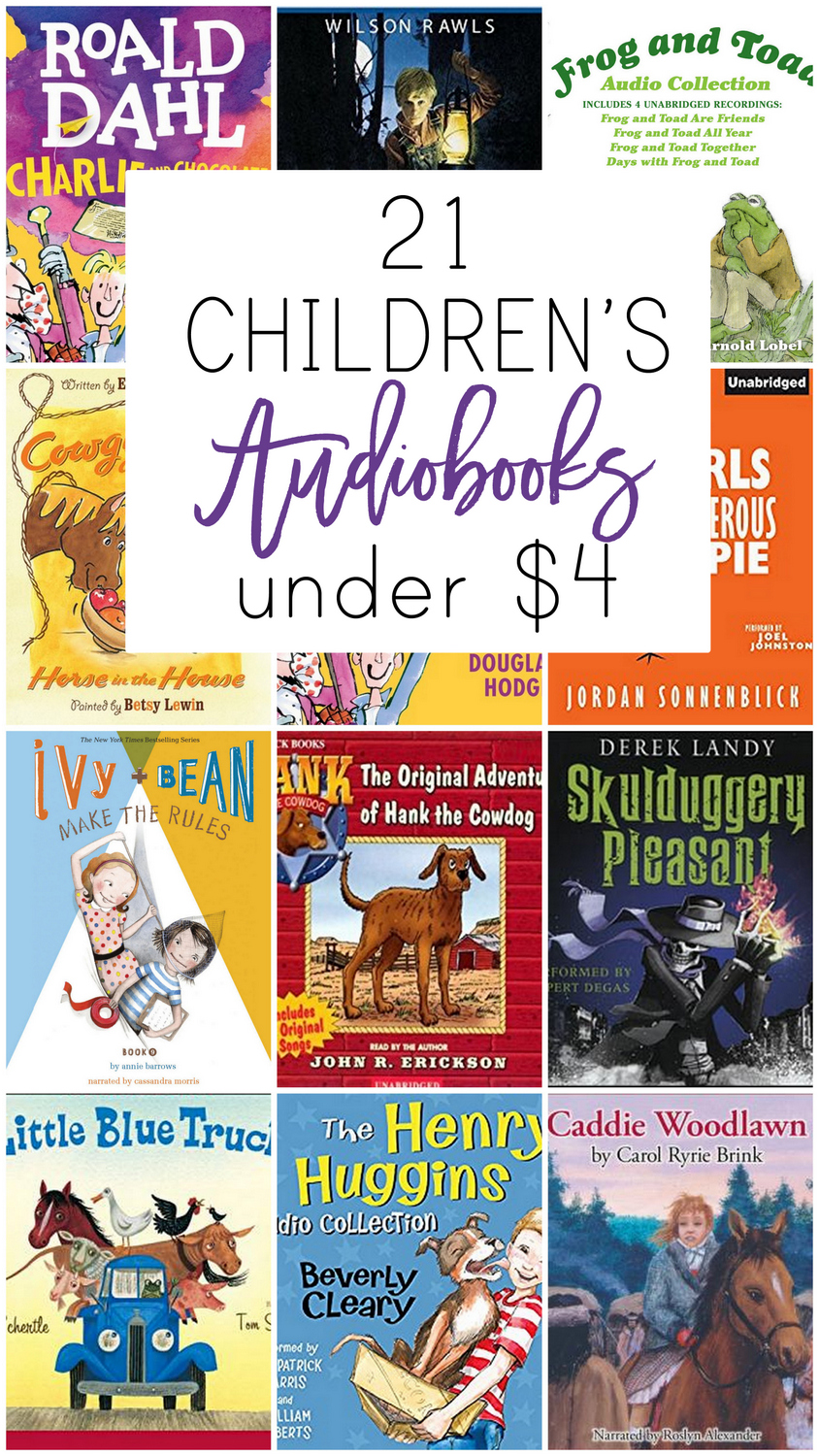 21 children's audiobooks for cheap
Caddie Woodlawn by Carol Ryrie Brink
I LOVE this book. It's in the same sort of vein as Little House on the Prairie, but the Woodlawn family is much better off financially, and Caddie is a tomboy sandwiched between two brothers. (Full review here)
Mrs. Frisby and the Rats of NIHM by Robert O'Brien
I so clearly remember reading this book with my sisters when I was probably 10 or 11, and just DYING over the last couple of chapters. I cannot wait to read this one to my girls – there's just something so intriguing about super brilliant rats (plus, it's a Newbery winner).
Henry Huggins by Beverly Cleary
In our family, the Beverly Cleary books on audio are definitely in our top 5. We've listened to many of them together, and my girls love listening on their own. And I just love Henry Huggins.
Where the Red Fern Grows by Wilson Rawls
Fair warning that this might not be safe to listen to while driving unless you are very good at driving while tears pour down your cheeks.
Charlie and the Chocolate Factory by Roald Dahl
Does it get better than Roald Dahl? This might be my very favorite book of his – I just re-read it with Ani and I loved it just as much as I did when I read it to Ella in 2014.
How to Train Your Dragon by Cressida Cowell
Ella listened to this whole series and loved every second of it. My sister has three boys and they are obsessed with it too. There are 13 books in the series currently and all but 3 of them are on sale for $3.95 right now.
A Gift of Magic by Lois Duncan
My mom read this book when she was young and loved it, and I read it when I was in middle school and loved it too, about a girl who is given the gift of magic from her grandmother and now can read thoughts and control people's actions. How is she going to use it?
The Egypt Game by Zilpha Keatley Snyder
I read this book in about fifth grade when we did a big homeschool unit about Egypt and it was one of my favorite novels I'd ever read.
Ivy and Bean and the Ghost That Had to Go by Annie Barrows
This was the series that really got Ella into audiobooks when she was about four.
The Story of Ferdinand by Munro Leaf
We have listened to this in the car, I'd estimate, at least 500 times. Plus, it's good prep for the movie version coming out at Christmas time.
Little Blue Truck by Alice Schertle
If you have a child who would happily listen to you read this 10000 times in a row, Audible might save your vocal cords (and sanity) by having someone else read it aloud.
Chrysanthemum by Kevin Henkes
Kevin Henkes never disappoints with his sweet little stories of mice jammed with personality.
Children of the Noisy Village by Astrid Lindgren
This is a childhood classic that I'd somehow never read until my parents gave Ella a copy for her 6th birthday. I LOVED it. (Full review here).
Drums, Girls and Dangerous Pie by Jordan Sonnenblick
This book is young adult at its finest. I can't say enough good things about this novel about a teenage boy whose younger brother is diagnosed with cancer (Full review here).
Skulduggery Pleasant by Derek Landy
This book about a young girl and a skeleton detective who team up to solve a mystery is laugh-out-loud hilarious. Fair warning – I've only read the first book, and I've heard that, like Harry Potter, later books in the series get pretty dark. (Full review here).
The Original Adventures of Hank the Cowdog by John R. Erickson
The whole Hank the Cowdog series is HYSTERICAL. Both my older girls love them, and I've loved them since I was a child. For a couple of years, we always got a new one when we went on a road trip as a family.
Walk Two Moons by Sharon Creech
I'd never read this book as a child (I'd never even heard of Sharon Creech) but I listened to this one shortly after I got married and loved every second of it. Road trip, missing mother, mysterious notes – it is impossible not to love this Newbery winner. (Full review here)
No Talking by Andrew Clements
I love me some Andrew Clements and this is the first book of his I ever read. Although I was about 24 when I listened to it and it features fifth graders, I still related SO much to these children – it made me feel completely like a 10 year old again, in the best way.
Miracles on Maple Hill by Virginia Sorensen
I have a goal (that I'm working on a snail's pace) to read all the Newbery books and when I had a commute an was feeling really ambitious, I knocked out a dozen or so I'd never read before. This one, which I listened to during many snowy drives through Boston, was just so sweet and I couldn't believe I hadn't read it before.
A Child's Garden of Verses by Robert Louis Stevenson
I think audiobooks are a wonderful way to introduce your child to poetry because poetry is really meant to be read aloud and a car ride is a perfect time to just sit back and enjoy it.
Cowgirl Kate & Cocoa: School Days by Erica Silverman
I love a good early reader chapter book (like Frog and Toad) and this is another favorite we discovered when Ella was about three.
If there are others in the sale that stand out to you, let me know! I just bought Frog and Toad Together and several Cowgirl Kate and Cocoa books because they are all on sale for $1.95.
And if you'd like a printable copy of this list that you can take to your library or screenshot on your phone for easy access, just pop in your email address below and it'll come right to your inbox!
if you liked this children's audiobooks post, you might also like some of these posts: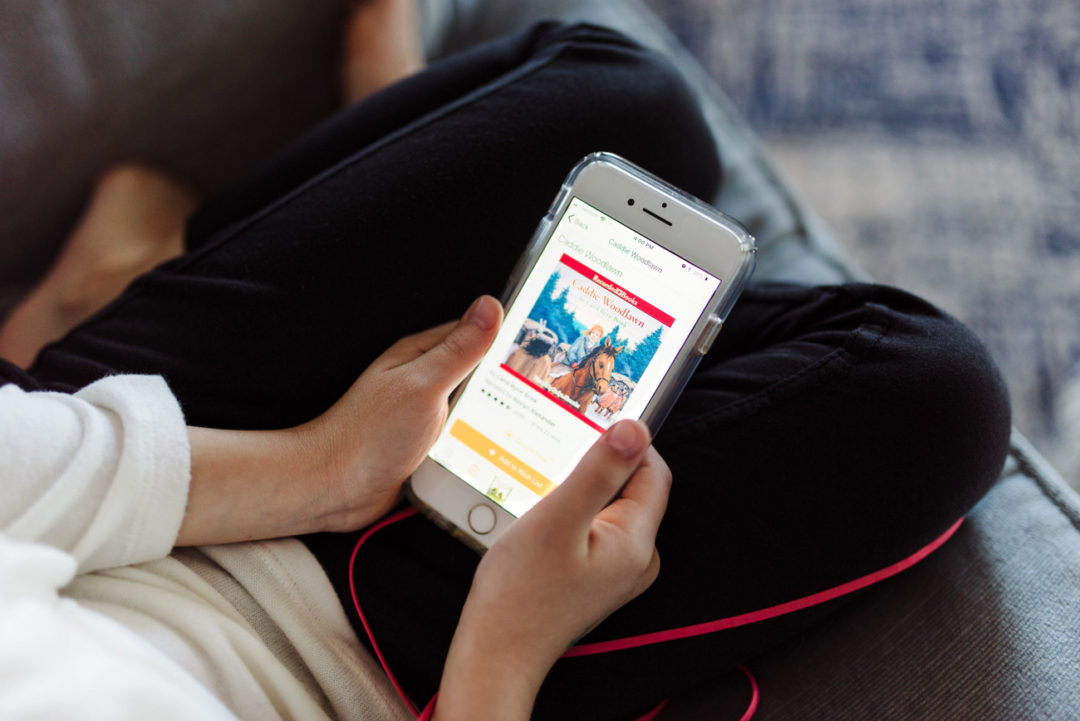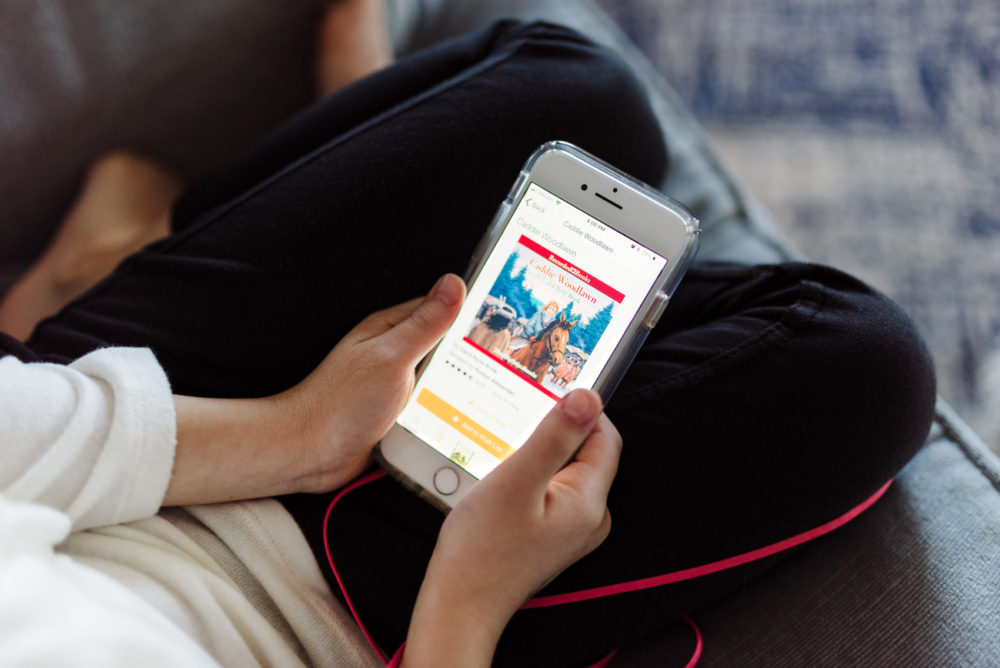 Photos by Christie Knight Photography