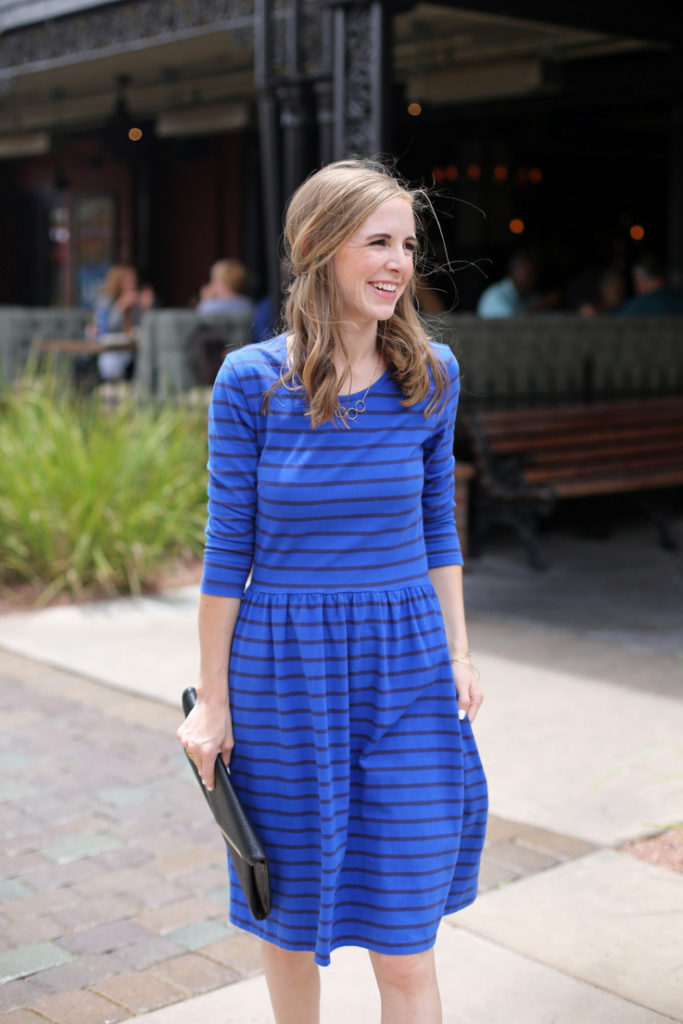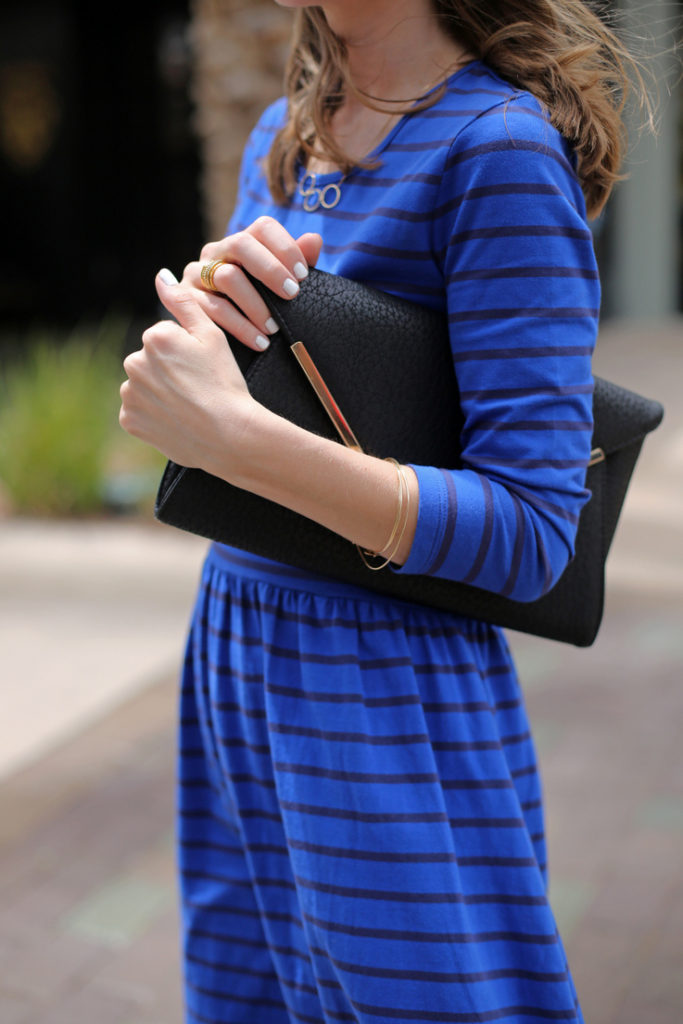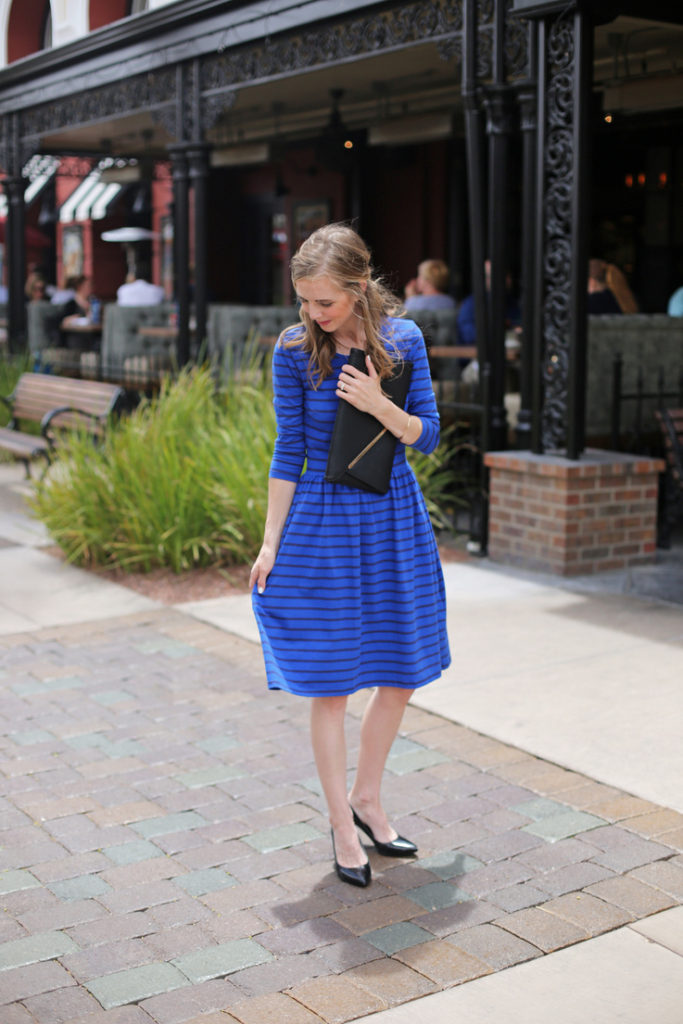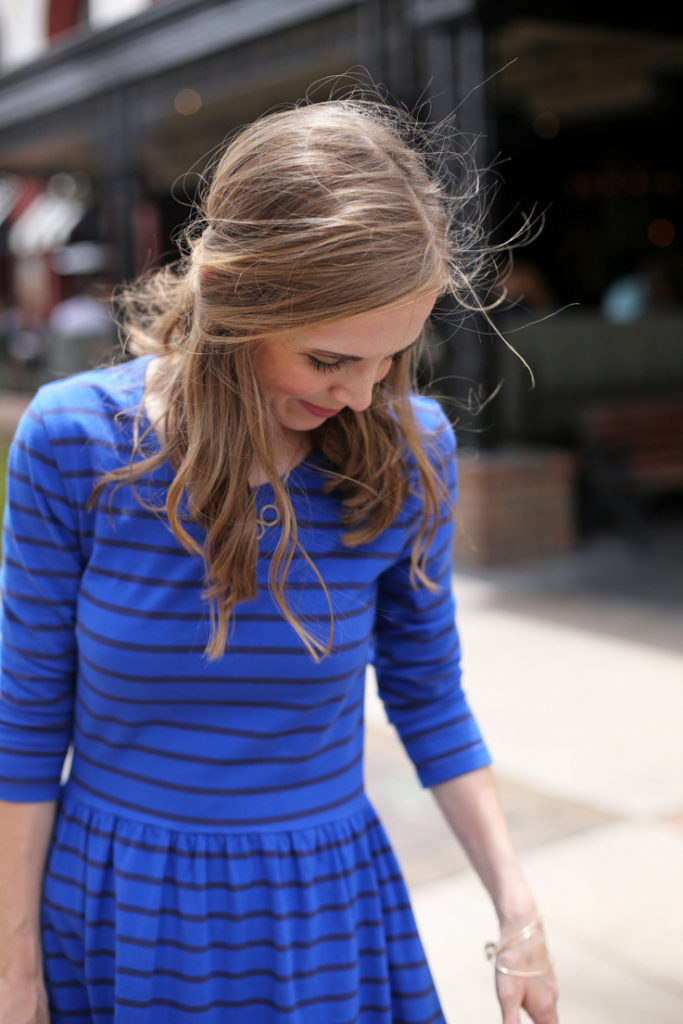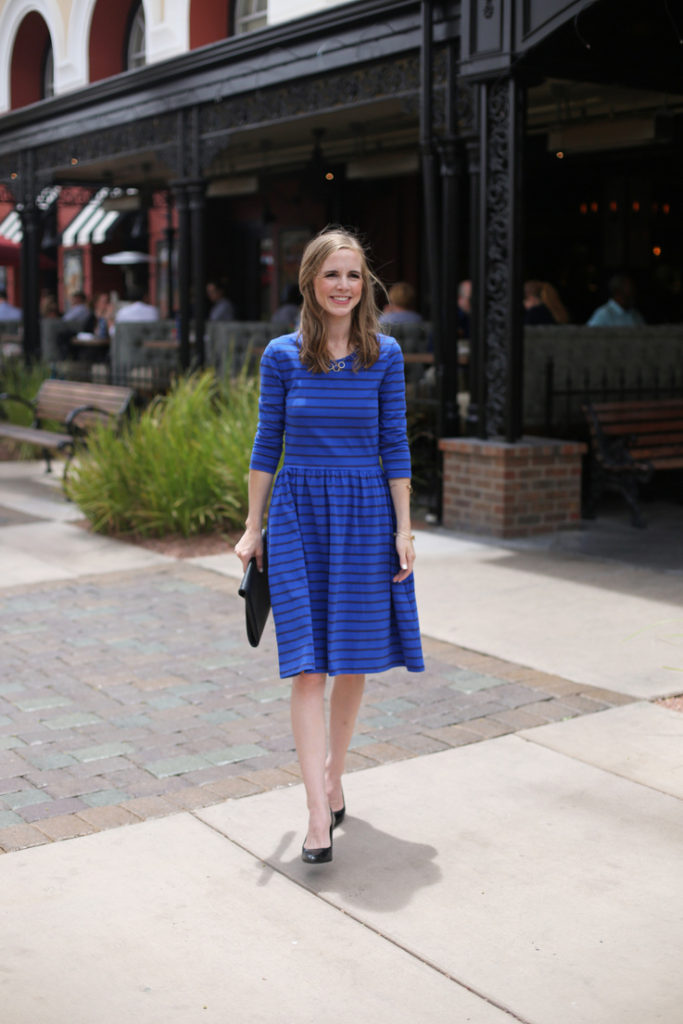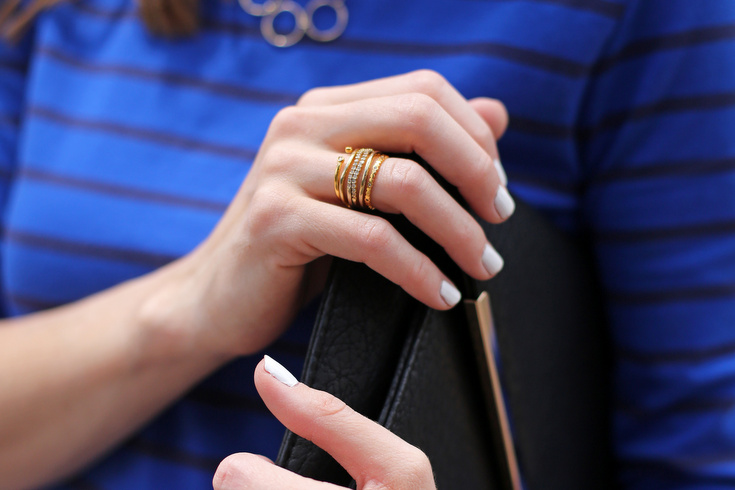 When I started doing most of my clothes shopping at ThredUp, I swore to myself that I wouldn't keep anything that wasn't ready to wear the moment it arrived.
It's so tempting for me to look at something I like and think, "if I just took in the sides a little, this would be perfect."
But I know how that ends up – the item sits in my closet for ages and I never fix it or I DO fix it and I hate it because my sewing combines my two worst qualities of perfectionism and speed (so I do it as quickly as possible and then can't overlook how poorly it turns out).
But when I ordered this dress, which is from Hannah Anderson's adult line, it was so ALMOST perfect that I couldn't bear to send it back.
I mean, it was the right length (hard to find in a dress!). The fabric was thick enough that it didn't require anything underneath. It had POCKETS. It even has an contrasted exposed zipper up the back.
Also, it was $10.49.
But it was just a leeeeeettle too big around the top.
I knew I didn't want to fix it myself because I didn't want to ruin it, so I took it into the dry cleaners' where I'd seen a little alteration desk in the past.
But then they told me that the person who did the alternations had just moved the day before (why did I procrastinate going in?!) and so I decided to take it with me to Mom 2.0 and ask Merrick's advice on it.
I figured if she could walk me through what I should actually do for it, I could do it myself, and I promised myself I'd take it slow and be very careful.
But then after I tried it on and she looked it over, she offered to just do it for me.
Well, that took me five seconds to accept (minus four seconds).
And then last week, she brought it back to me in Las Vegas and voila! Best sister ever.
But I'm still going to stick to my rules, because I'm fairly sure Merrick has better things to do than alter half ThredUp's inventory for me.