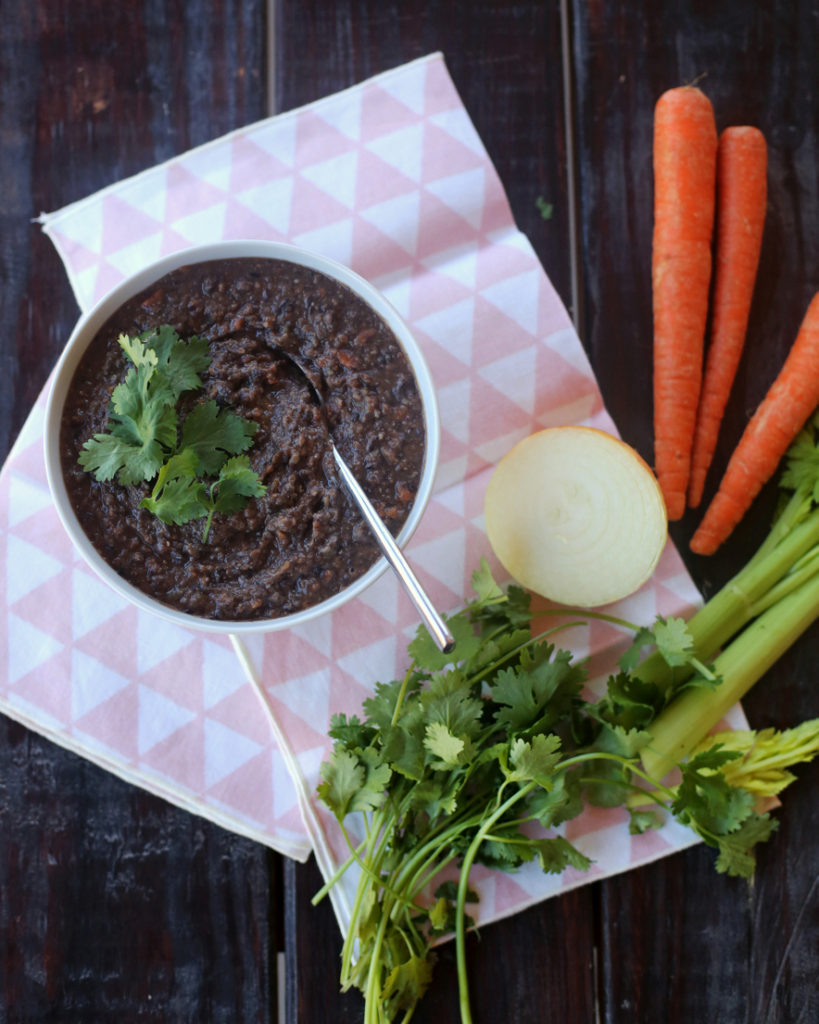 During November and December, I feel like the Internet is overrun with treat recipes (and my real life is overrun with treats as well) and what I really need is actual real food.
I made this recipe fairly often YEARS ago, and then hadn't made it in probably four years. Last week, when all of Bart's family was in town, I made a giant pot of it and Bart took one bite and said, "I LOVE this soup. You haven't made this in forever."
That's the kind of reaction you like when you made such a huge batch that there were lots of leftovers.
I put it all together early in the day and then just let it simmer for the whole afternoon while we headed out on some adventures, and it was delightful to come home, whip up some biscuits, and have dinner ready to go for a crowd of thirteen.
Plus, since you've had some real food, you can definitely enjoy a plateful of goodies brought over by your kind neighbors/co-workers/self.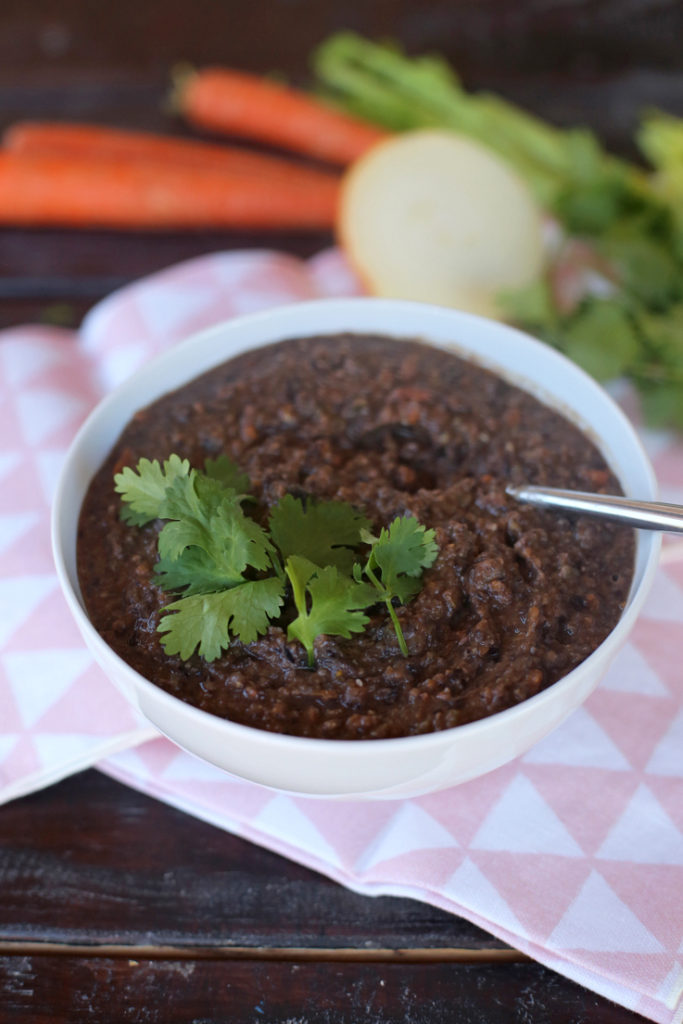 Black-Bean Soup
(adapted from It's So Tasty Too)


Serves 6-8
12-16 ounces bacon, chopped
3/4 cup chopped celery
3/4 cup chopped onion
3/4 cup chopped carrots
1 1/2 tablespoons garlic, minced
1 jalapeno chili, minced, seeds removed
4 cups (2 cans) cooked black beans, drained and rinsed
6 cups chicken or vegetable broth
1 large tomato, chopped
1 tablespoon red wine vinegar
2 teaspoons ground cumin
Cook bacon in heavy large pot over medium heat until cooked but not quite crispy, about 8 minutes. Do not drain.
Saute the vegetables, garlic and chili with the bacon and then add the beans, broth, chopped tomato, vinegar and cumin.
Bring to boil, then reduce heat to medium-low, cover and simmer soup, stirring occasionally, about 1-2 hours.
Before serving, process in a blender or with an immersion blender until mostly smooth.
Salt and pepper to taste and serve hot.