Starting the month by going out of town for spring break has made April feel like it's flying by!
The weather is trying to make up its mind about whether it's spring or winter, but either way we're enjoying the longer days and many days of sunshine (and trying not to be bothered about the snow earlier this week).
Here are a few things I'm loving lately: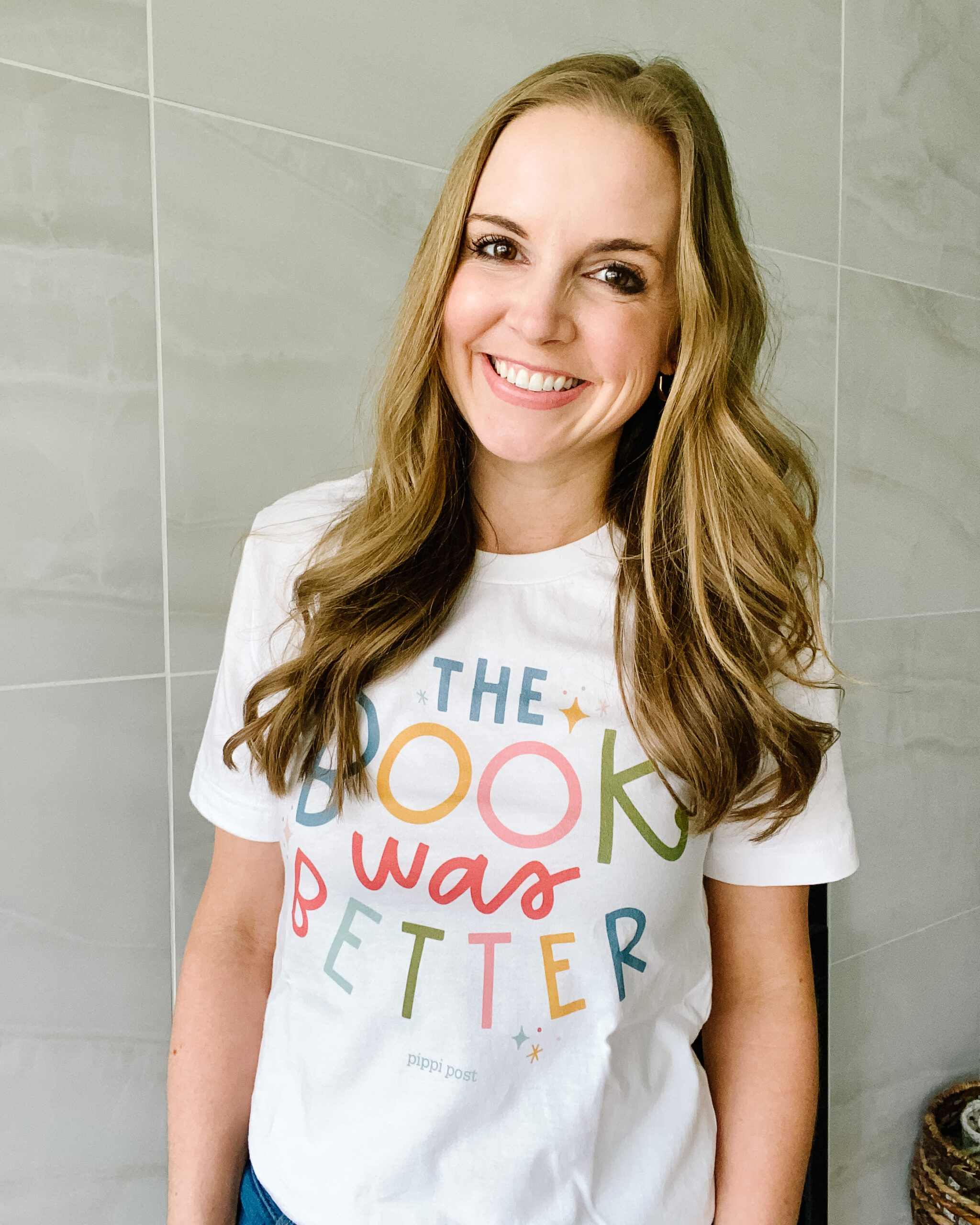 A Few April Favorites
COCOFLOSS
I heard about this floss for a solid two years and never felt excited enough about buying floss to actually order it and then three spools of it came in my last FabFitFun box and . . . this floss is the real deal. I have always been a poor flosser (apologies to my dentist dad) and I still don't floss every day but for the last four months, I've been consistently flossing multiple times a week because this floss is really the best floss ever. After several months of using it, I made Bart try it out and he said "I can understand why you like this floss so much." It's way more effective at cleaning between your teeth, it doesn't cut your gums up like some floss and it has some fun scents (which is a very minor bonus to me – fun, but not anything to write home about). I feel very much like a middle-aged person to be this into floss, but I guess that's what happens when you're beginning the climb into your late thirties.
PBS ALL CREATURES GREAT AND SMALL
I grew up reading James Herriot's books – I remember my mom reading one of them aloud to us and laughing so hard she couldn't even speak – but I'd never watched the original shows (my family did, but not until after I'd already left home). Then I started hearing buzz about the new PBS Masterpiece version and Bart and I finally started watching it in February. And I'm hooked! It's so well done, so sweet and funny, and I just love every single episode. Highly recommend if you're looking for a delightful show. (Our girls haven't been watching it with us, but I'd be fine with them watching it).
PIPPI POST BOOK CLUB COLLECTION
I shared this on Instagram, so you may have already seen them, but I'm in love with this collection of shirts for women and kids, plus some fun bookmarks and stickers. I ordered two of the shirts for myself and loved them so much I got the third as well. They're super soft, fit really well, and run true to size (mine are all XS). Plus, they're just so darn cute – I wore mine non-stop during spring break and I can guarantee you'll see me in them all summer long. Use the code READ15 for 15% off anything on her site (you'll remember her as the designer of the Halloween Countdown Calendar in 2021).
DIME EYEBROW ENHANCING GEL
I love Dime Beauty products (I've use The Works twice a day for the last 16 months without skipping a single day), but one of my newer favorites from them is this eyebrow gel. I use it every morning and the spoolie brush combs out my brows and helps me get them in the shape I want – I don't use anything else to fill them in and I love how natural but polished they look. It's just enough to keep them in place without making them sticky or stiff. Use the code BRADSHAW20 for 20% off anything from Dime.
Also, a fun new addition to these monthly favorites – I'm having each of my three team members share a favorite thing as well! Analese has worked with me on Everyday Reading for the past 4.5 years and is the only reason I have any sanity left at all, and Jennifer and Kelsey both joined the team last fall and do a million behind the scenes things to keep Everyday Reading running!
Here's what they're loving this month:
ANALESE'S PICK:
French Terry Bermuda Short
I love a good pair of joggers or sweatpants, but when the warmer weather starts to hit, I want something cooler and still comfy. I've searched high and low for comfortable lounge shorts and these ones hit all of the high points. Neutral color options (I have the black and gray, but they have navy too), pockets, they wash well and are incredibly affordable! I find myself reaching for them to sleep in, yard work, cleaning the house…pretty much anytime I don't want to be wearing jeans. And if you are looking for a little bit shorter of an option, I've heard these ones are just as great!
JENNIFER'S PICK
I love checking out cookbooks from the library and testing out a few recipes prior to buying it. This one passed the trial run and I happily bought it. I haven't been strictly following a Keto diet, but I have liked the concept of eating more protein and less sugar. I've had more energy and curbed my sweet tooth. These recipes are great- they don't have an ingredient list a mile long or have things I've never heard of. There is also a 30 day meal plan in the back that makes weekly meal planning very easy! So far my favorites have been the Chicken and Broccoli Alfredo Bowls and the Creamy Pesto Chicken.
KELSEY'S PICK

Wilcox Garden Trowel
I've been spending every nice spring day outside in the yard and garden. The one tool I've been using non-stop is this garden trowel. I got it for my birthday after breaking and bending every other garden trowel I have owned. It came highly recommended by our retired horticulturist neighbor and I can see why. It may not be super cute, but it is extremely durable and heavy duty. It is perfect for digging out weeds and planting plants (especially in the hard clay soil in our area). I think this one will last me a lifetime or at least a few decades.
IF YOU LIKED THESE APRIL FAVORITES, YOU MIGHT ALSO LIKE THESE POSTS TOO!