About seven years ago, my sister Merrick and I were driving in the car together with no children.
At the time, we both had two year olds and so, in the middle of a perfectly calm, adult conversation, I interrupted her mid-sentence to say, "Look! There's a . . . "
And then I realized she probably didn't care one bit that there was a horse in a pasture next to the road.
She burst out laughing and then said she and her husband had frequently caught themselves pointing out construction vehicles to each other, by their proper names no less, even when their little guy wasn't along for the ride.
It's funny how you become an expert on the topics your child is obsessed with.
So if vehicles happen to be that topic in your house, I'm willing to bet these fifteen picture books about cars and trucks will be big hits at your house.
Plus, you never know when you'll want to show off your knowledge of technical terms for construction vehicles.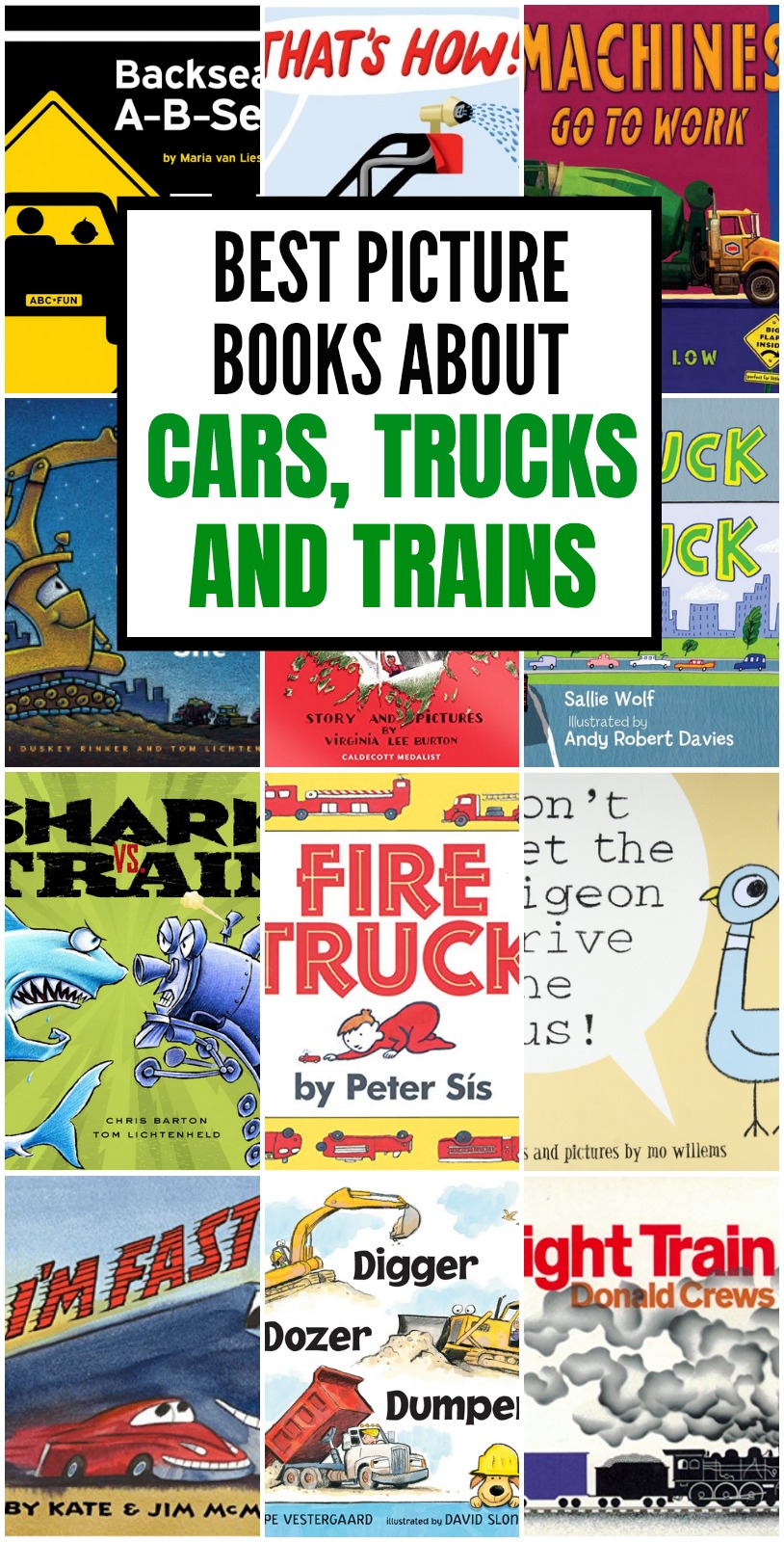 15 picture books about cars and trucks
And if you'd like a printable copy of this list that you can take to your library or screenshot on your phone for easy access, just pop in your email address below and it'll come right to your inbox!
And other favorite vehicle books I missed? I'd love to hear – leave your suggestions in the comments. It helps make these posts more useful for other families and I appreciate your input so much!
If you liked this list of books about cars, trucks and trains, you might like these book lists too: