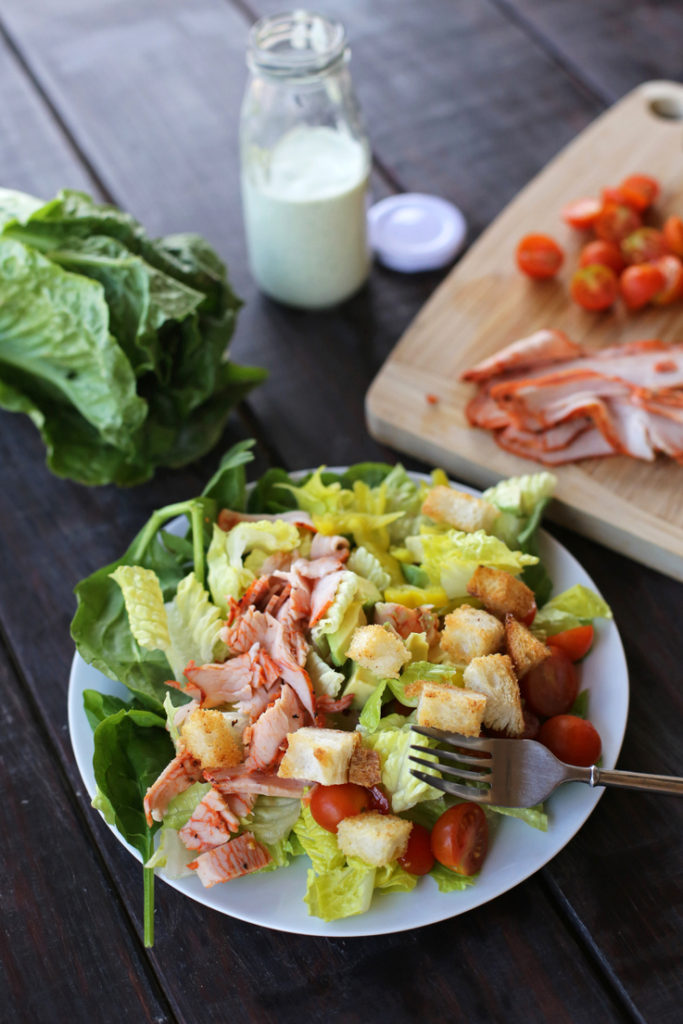 Back in April, I wrote this post about my lunch time routine and how I was roasting a bunch of vegetables at the beginning of the week for easy lunches during the week.
My favorite for the past year (actually, more like the last three years) had been roasted vegetables with hash browns, sausage, spinach, and a fried egg, topped with feta.
And then I got pregnant and very quickly it sounded like the WORST thing on the planet. I don't think I've eaten that combo one time since July.
Mainly, I ate a very balanced lunch of cold cereal through the summer and fall.
Then in November, I suddenly discovered salads for lunch.
And I am completely obsessed with them. Whenever Bart's home, we both make one for ourselves and every time, we're both all, "THIS IS THE BEST LUNCH THERE EVER WAS."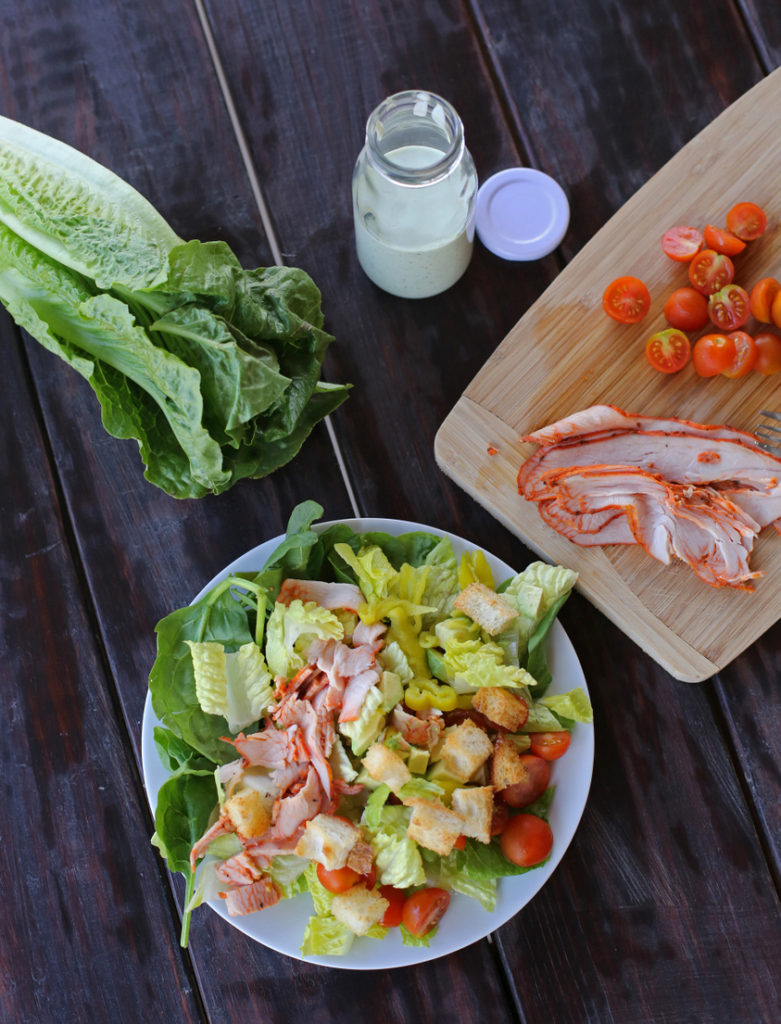 I make a batch of croutons every couple of days and a bottle or two of homemade ranch dressing every week week or so, so those are ready to go.
I also almost always buy lettuce in those three-packs, and after years of watching my mom do it, I've finally adopted her good habit of chopping it all up and washing it so it's ready to go (this is what actually got me started on eating salads for lunch – I'd chopped way too much lettuce for a salad and it was just sitting in the fridge ready to go when I was scrounging around for lunch).
After that, it's a quick matter of tossing in the turkey and lettuce, adding chopped tomatoes, avocados and pepperoncinis, then topping the whole thing with croutons and ranch dressing.
Bart sometimes adds cucumbers to his, but I rarely like cucumbers raw (actually, I don't really love pickles either), and sometimes I'll sprinkle on a little feta, but generally it's pretty much the same thing every day.
Maybe someday I'll get tired of this easy salad for lunch, but that doesn't seem likely to happen any time soon.
And it's definitely a big step up from a bowl of cereal.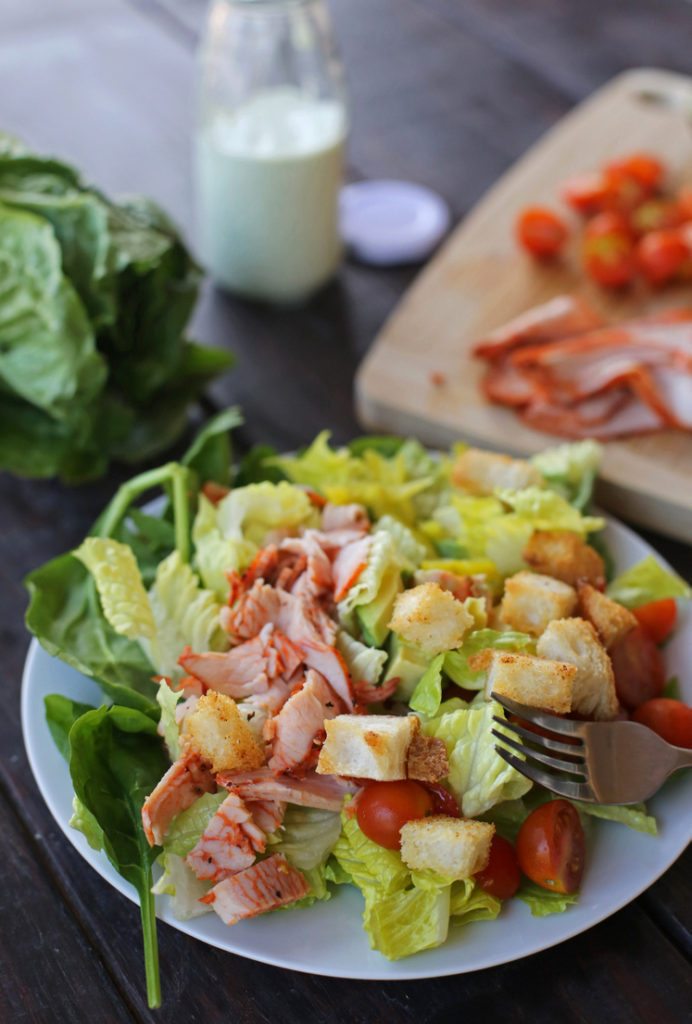 if you liked this easy salad for lunch, you might also like these other posts: