This post was sponsored Wonderful Pistachios as part of an Influencer Activation and all opinions expressed in my post are my own.
At the end of September, Bart and I decided to do something a little different for the rest of the year.
We committed to not eating any desserts or treats through December 31st.
My mom often starts her goals for a new year a week or so before January 1st rolls around so that when the new year actually begins, she already has a few days of traction.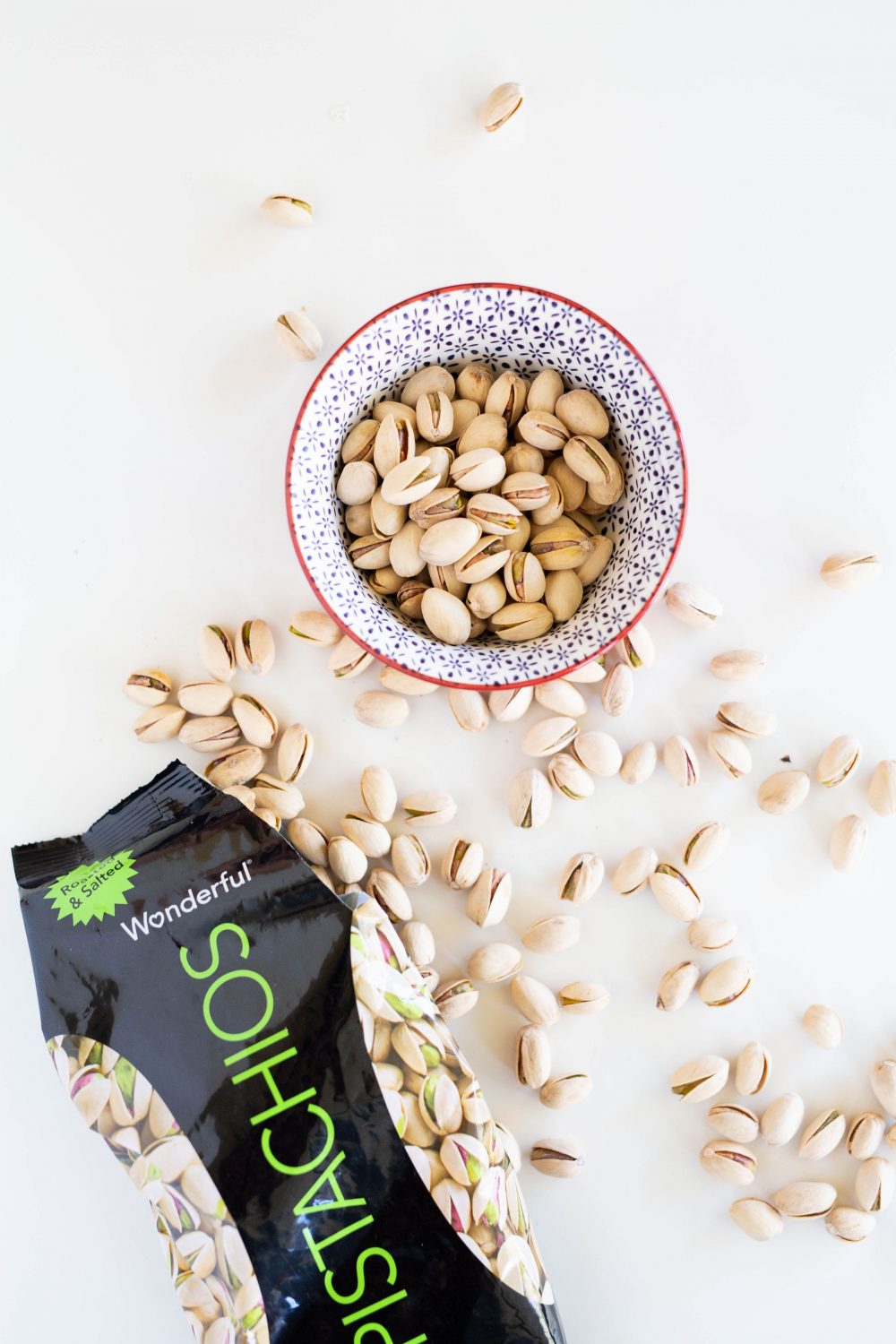 Similarly, after a year of going to the gym religiously, it felt like it'd be nice to end the year really strong on the eating front too.
We blocked off our trip to Korea and gave ourselves passes for Thanksgiving Day, Christmas Eve, and Christmas Day, but other than that we both decided we'd skip all desserts and holiday treats and snacks this season.
We also opted-out of all almost-treat items like muffins or dessert-for-breakfast dishes.
We've been going for more than a month now (with the exception of our week in Korea) and it's been a fun challenge to do together.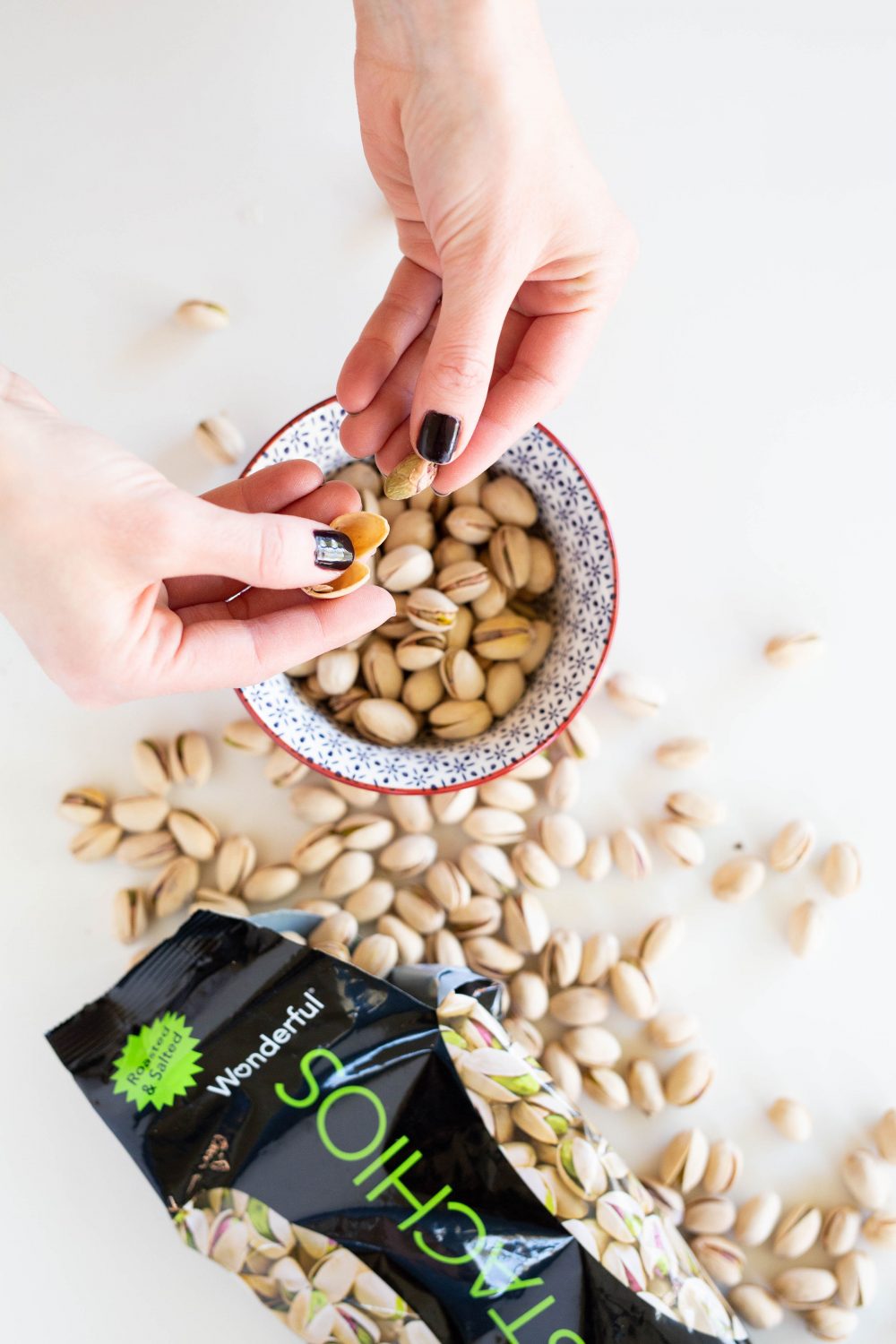 I've actually been surprised by easy it's been. Gretchen Rubin likes to say that abstinence is easier than moderation, and I've found that to be true in this case. I'm not constantly thinking "is this going to be a dessert I eat?" when I go to a party or when the girls' Halloween candy is sitting on the counter.
The decision is already made and so it takes almost no mental space at all.
The main challenge is just making sure I have enough options so that I don't waste away (I'm not trying to lose any weight with this – I just want to avoid the all-sugar all-the-time habits I usually slip into for the last quarter of the year when it's just one sugar fest after another).
I basically eat the same thing for breakfast every day and the same thing for lunch anyway, and we eat a real dinner together virtually every night, so the main place I needed help was snacks.
Enter Wonderful Pistachios.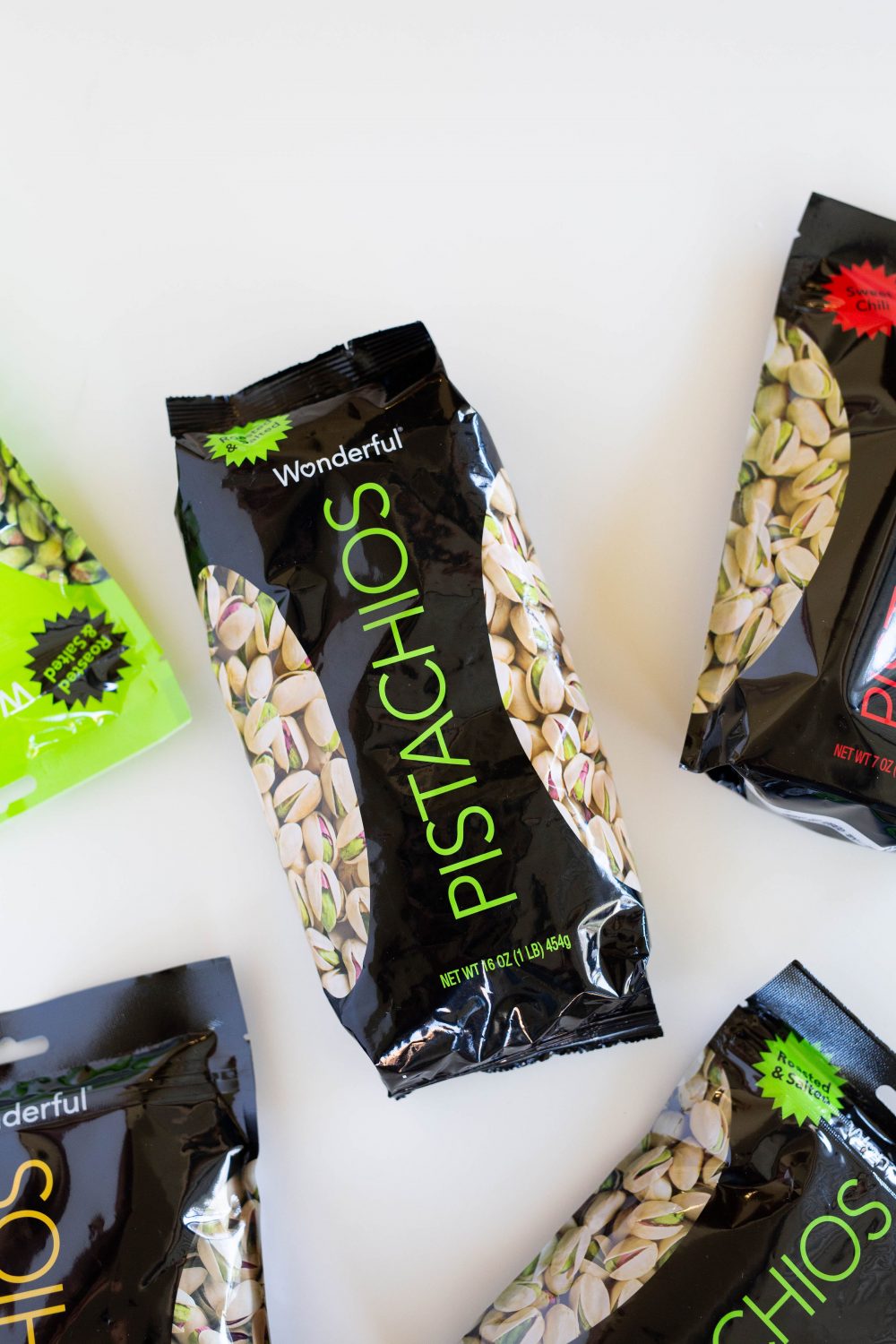 They've been one of my favorite snacks this season and my girls love them too (Ella first discovered them when Bart's dad and stepmom had them at their house years ago, and they've been her favorite nut ever since).
And even better, I can pick them up at Walmart which is where I do 90% of my grocery shopping.
My favorite variety are the Wonderful Pistachios Roasted & Salted but they also have Wonderful Pistachios Roasted & No Salt, plus lots of other flavors like Salt and Pepper and Sweet Chili. Plus, ones that are pre-shelled (which is really handy!).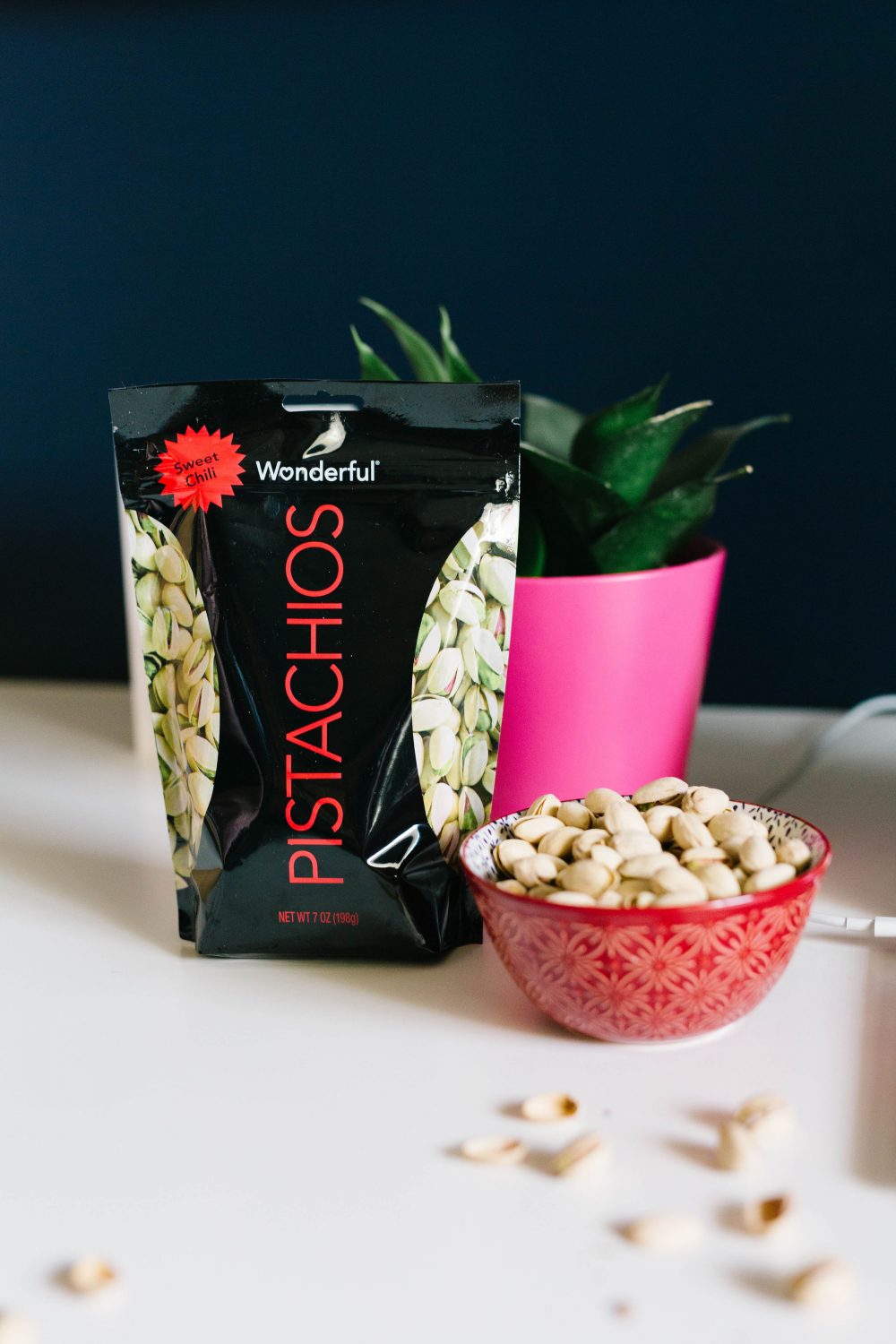 Plus this holiday season, Wonderful Pistachios is donating ten cents per pack of Wonderful Pistachios sold at Walmart in the  Roasted & Salted and Roasted No Salt varieties to benefit Toys for Tots, which makes it an even better snacking choice.
Wonderful Pistachios also make a great stocking stuffer  – I already bought a bag for Bart's stocking since I won't be loading up his stocking with treats this year, although he might need to hide them if he doesn't want to share with four small pistachio-loving children.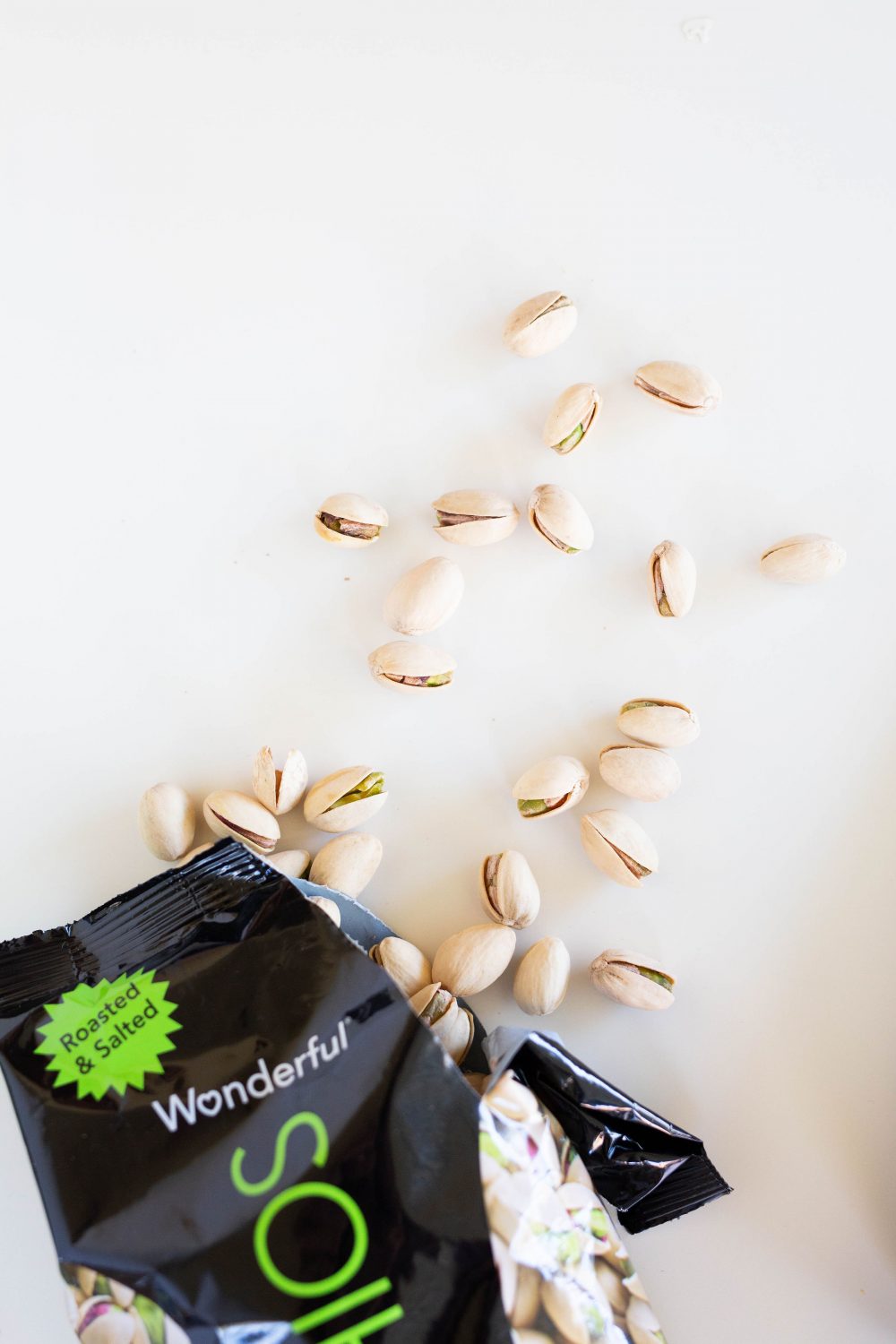 I keep a bag of Wonderful Pistachios in my office (I have a treat basket in my closet but I've had to restock it now that I'm not eating most of the items that usually live in the basket) and they're the perfect snack during the afternoon when the hours between lunch and dinner start to feel a little long.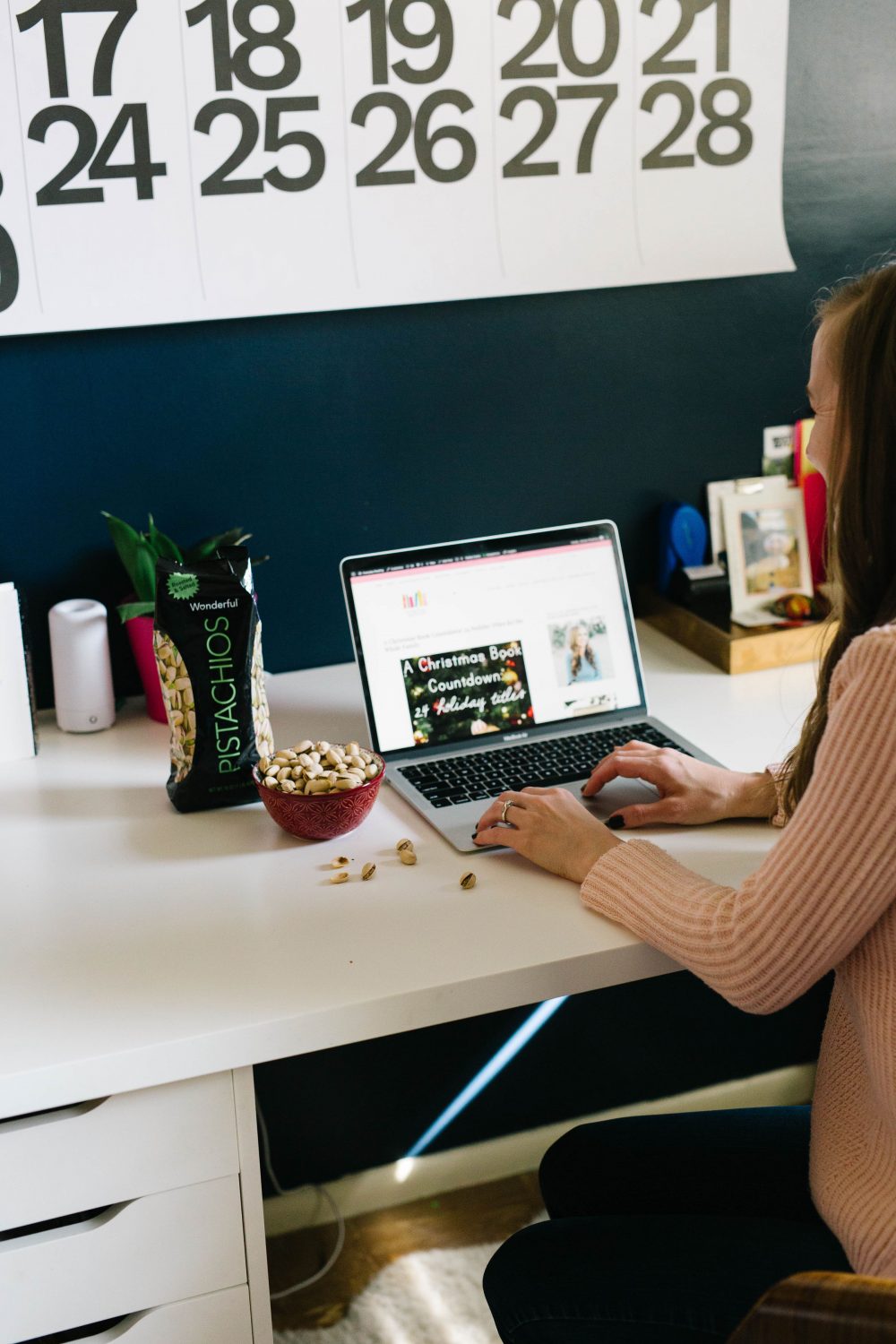 And when you're eating pistachios, it's hard to feel like you're missing out on very much.
Have you ever done something like this? I'd love to hear!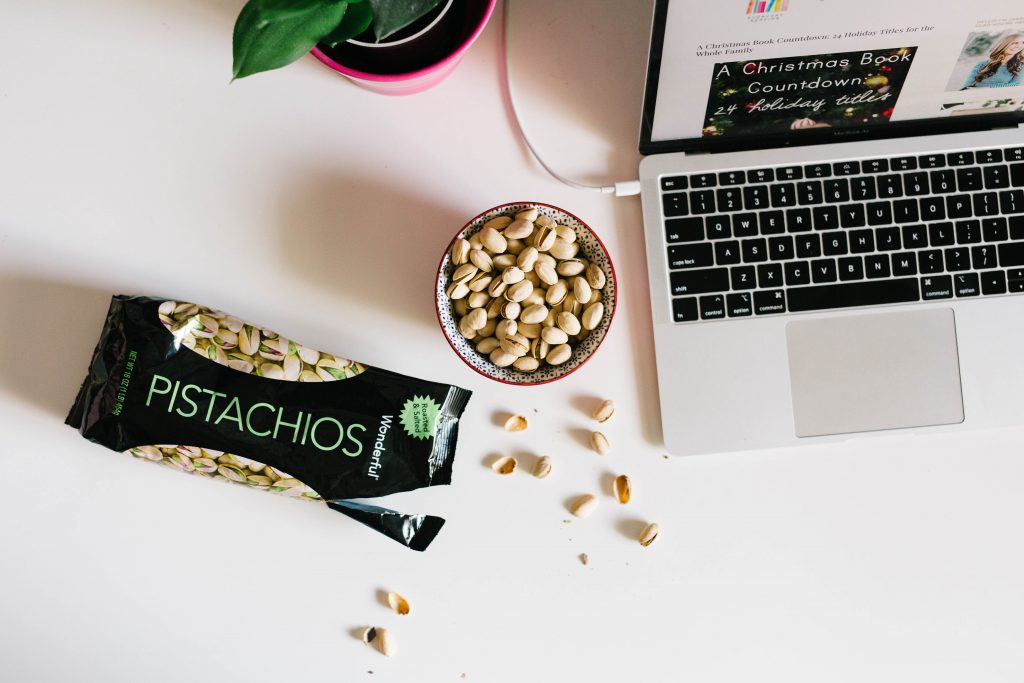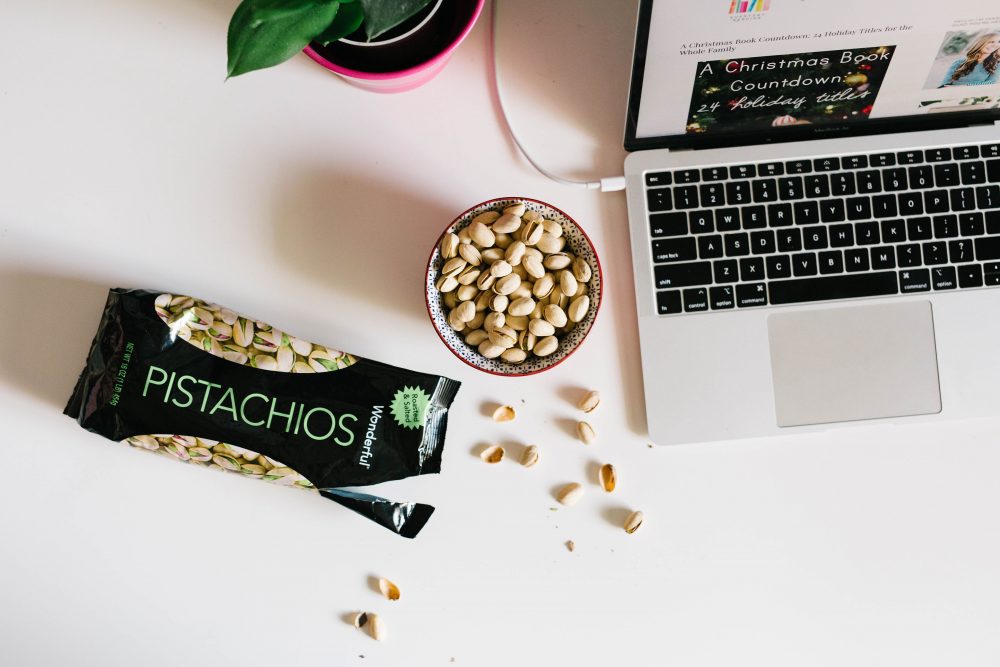 Photos by Heather Mildenstein