I mentioned in November that Bart and I decided not to eat any treats during the 4th quarter of the year.
When I'd first floated the idea to Bart in late September, he said, "What if, since we're not going to eat treats anyway, we try keto?"
His dad and stepmom has been on a keto diet for more than a year and a half with great success, and Bart had been curious about trying it himself.
So that's what we did.
Here are a few of the things that I learned during 3 months of eating keto: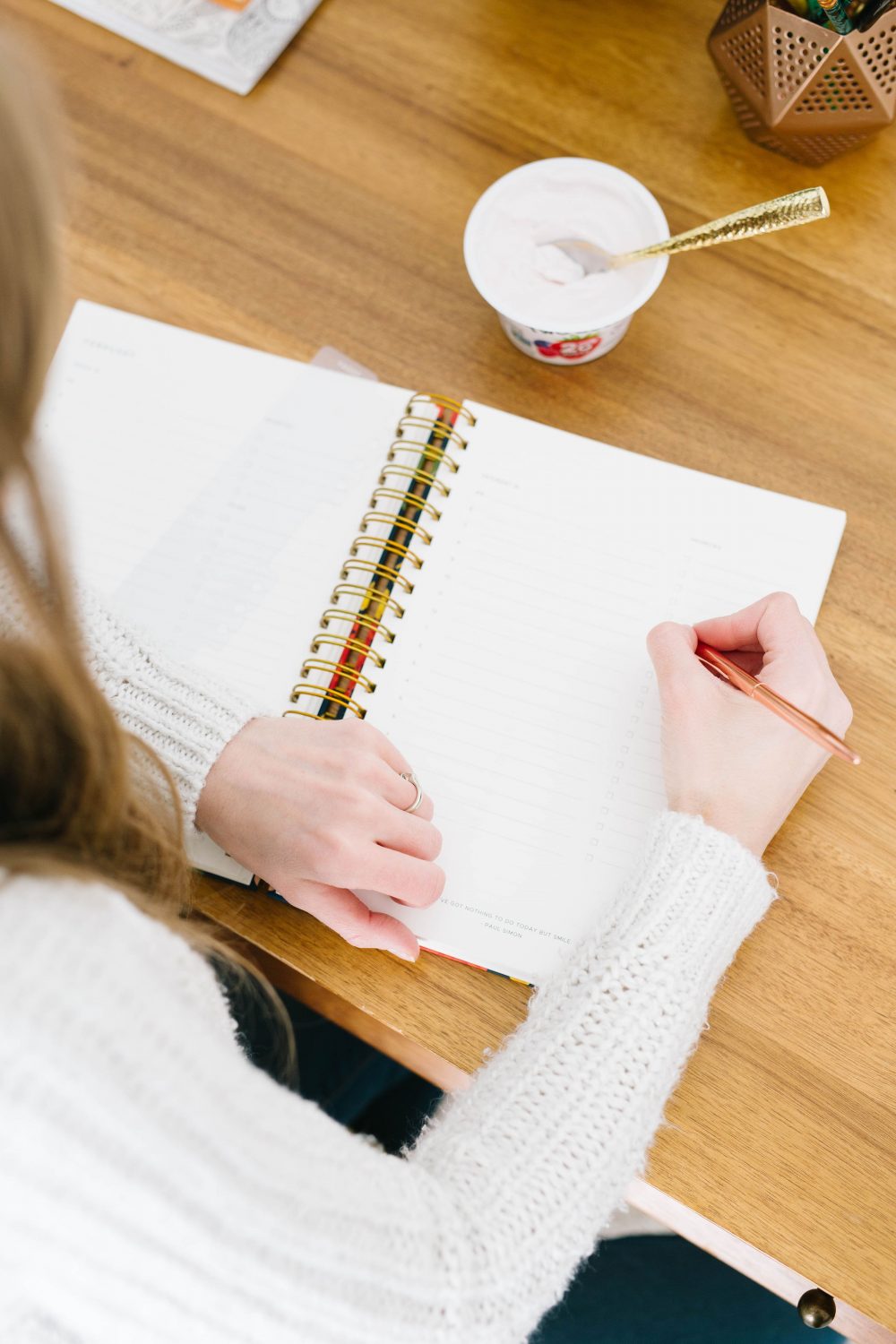 Our levels of exhaustion went WAY down. This was kind of the craziest side effect that I wasn't expecting at all. I've always felt like I needed about eight hours of sleep per night (and Bart felt like he needed more like nine), but when we weren't eating sugar or lots of carbs, suddenly we could squeak by on more like 6 or 7 and not feel the results the next day (we still try for close to 8 hours per night, but it didn't feel as life or death as it has in the past). Both of us commented on how we no longer feel that afternoon slump either or that bone-weary exhaustion at the end of the day.
We realized how much sugar and carbs are in EVERYTHING. During the summer and early fall, I'd started eating a nut bar every day when I was working. Once we started eating keto, my eyes bugged out of my head a little to see how much sugar and carbs were in those. It was pretty eye-opening to see how many empty carbs we were consuming day in and day out.
You don't think all that much about food. One of the things I loved best about not eating any treats was that I didn't have to think about it at every gathering all holiday long. Cake at book club? Easy no. Mini lava cakes that I made for Ani's 7th birthday? Nope. There was no decision making, so it wasn't something we even really thought about.
Doing it with your spouse makes it MUCH easier. It would have been SO much harder to do this alone, but since Bart and I were both doing it, it made it feel pretty easy. Plus, it's nice to have someone to play "guess how much sugar is in this thing we used to eat daily" with.
You find new things to eat. I already ate a pretty low-carb/no sugar breakfast, so it didn't change that, but for lunches, snacks, and treats, I had to figure out new alternatives. Here were some of my go-tos:

Cheese Whisps. My mom introduced me to these and I LOVE them. When you want something crunchy, they really hit the spot. I usually sprinkle a few on top of a salad, instead of croutons. I'm also a huge chip lover so this gives me the same sort of satisfaction, although I get tired of eating these WAY before I would get tired of eating chips.
Frozen raspberries and cream. I'm an ice cream lover (probably my favorite dessert) and so many many nights, when I felt like I wanted a little treat after dinner, I'd put 5-6 frozen raspberries in a little bowl, cover them in whipping cream and then let them sit for 15 minutes or so. So delicious!
Super dark chocolate. I started buying a couple of 90% dark chocolate bars (sometimes 92%) each week and having a couple of squares a day. They do have SOME sugar in them, but it was so low, I gave myself a pass. And when you're not eating any other treats, it's amazing how sweet 90% dark chocolate tastes.
Sugar Snap Peas. I already ate these, but they taste pretty sweet and are crunchy, so they really became a favorite during our three months of keto. I also added them to my salads to give them a little more texture.
Babybel Cheese. You can only eat so much string cheese, and these were a nice change. I also love Laughing Cow wedges (although I did miss spreading them on a Wheat Thin).
Roasted, salted almonds. You don't want to go crazy with nuts on keto, but almonds are one of the better options, and we suddenly became connoisseurs of nuts, with roasted salted ones being about ten thousand times better than the raw variety.

I realized how many treats I was mindlessly eating. In mid-November, Bart and I had one night where we seriously considered bailing at Thanksgiving instead of continuing on until the end of the year. As we discussed it, I said, "What will you MOST miss eating during the holiday season" and neither of us could come up with many things we'd be just DEVASTATED to miss. For me, the thing I was #1 most sad to skip were these Salted Caramel Christmas Crackers. But overall, most of the treats I was eating during the holidays were because they were THERE, not because I just loved them so so much.
I missed baking a LOT. Probably because it fell over the holidays, but the thing I missed most, even more than eating treats, was baking.
My skin looked the BEST ever. I don't struggle with my skin all that much and never have, so it wasn't super noticeable to me that it looked better than normal until I started eating a little more sugar after Dec 31st and INSTANTLY noticed how much less even and smooth my skin was.
Our whole family's sugar consumption went down. The girls certainly didn't eat Keto, but when Bart and I weren't suggesting having ice cream after dinner and I wasn't making cookies just because, everyone ate a little less sugar. And when our dinners were more focused on packing in vegetables and protein rather than a lot of carbs, naturally the girls all ate more of those too.
The thing about not being tired and not thinking about food non-stop and recoginizing how much sugar you were eating is that it's hard to want to go back to eating like we did before. We're still trying to figure out exactly what our plan is going forward, but I think we'll aim for a low-carb diet overall and definitely significantly less sugar.
Any questions about this? I'm certainly no keto expert, but I'm happy to share!
if you liked this post about doing 3 months of keto, you might also like these other posts: