This shop has been compensated by Collective Bias, Inc. and its advertiser. All opinions are mine alone. #TryALittleGoodness #CollectiveBias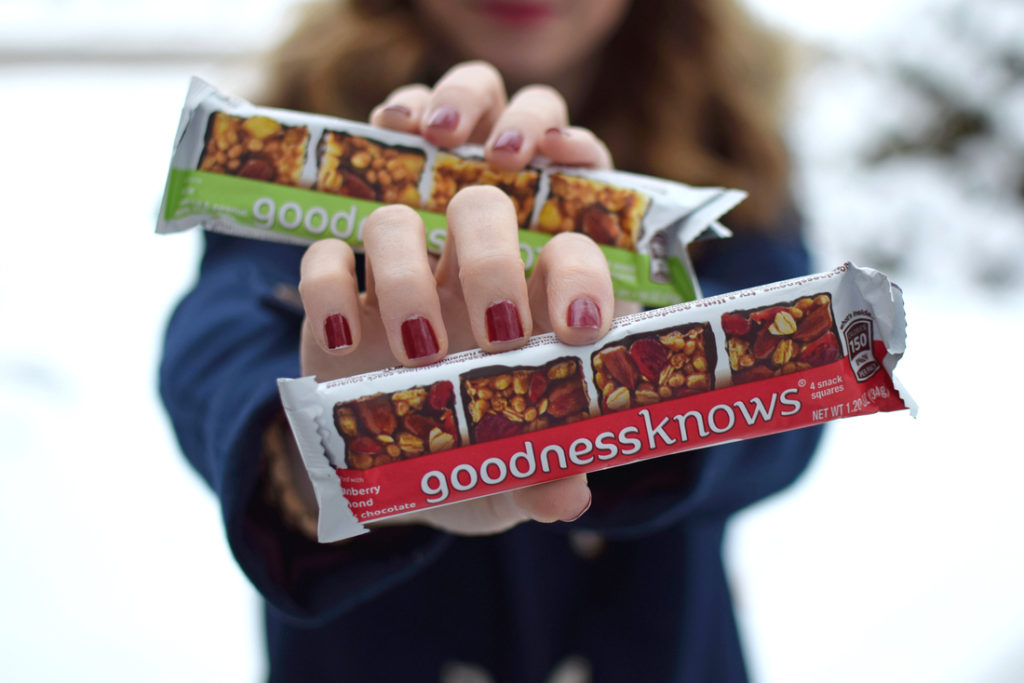 With Star rapidly approaching her first birthday (seriously, little baby? What are you thinking?), I'm starting to get serious about adding more exercise back into my life.
I read something a few months ago about how the exercise that makes the most impact is the difference is between no exercise and any exercise at all. You don't have to run a marathon to improve your health – just going for a daily walk or adding some movement to your routine is so much better than nothing at all.
I'm not trying to become a mega-triathlete, I'm just trying to close my laptop and put on my athletic clothes more consistently and get my heart-rate up for a little bit. Fitting in any kind of exercise takes me from feeling good to feeling great.
I've joined forces with goodnessknows® to share a few ways I fit exercise into my life, plus you can enter to win one of two $500 gift cards every week for the next couple of weeks by sharing a photo or quote (you can enter below in the widget)
Of course, having little kids makes that more difficult, so instead of trying to pretend I don't have kids and then being frustrated when it's hard to fit in exercise, I'm trying to make my fitness plans that take into account their schedules and my life as a mom. And the weather can make things tricky since in some climates it is super cold outside and in Arizona, it's hard to exercise outdoors in the summer because it is so insanely hot.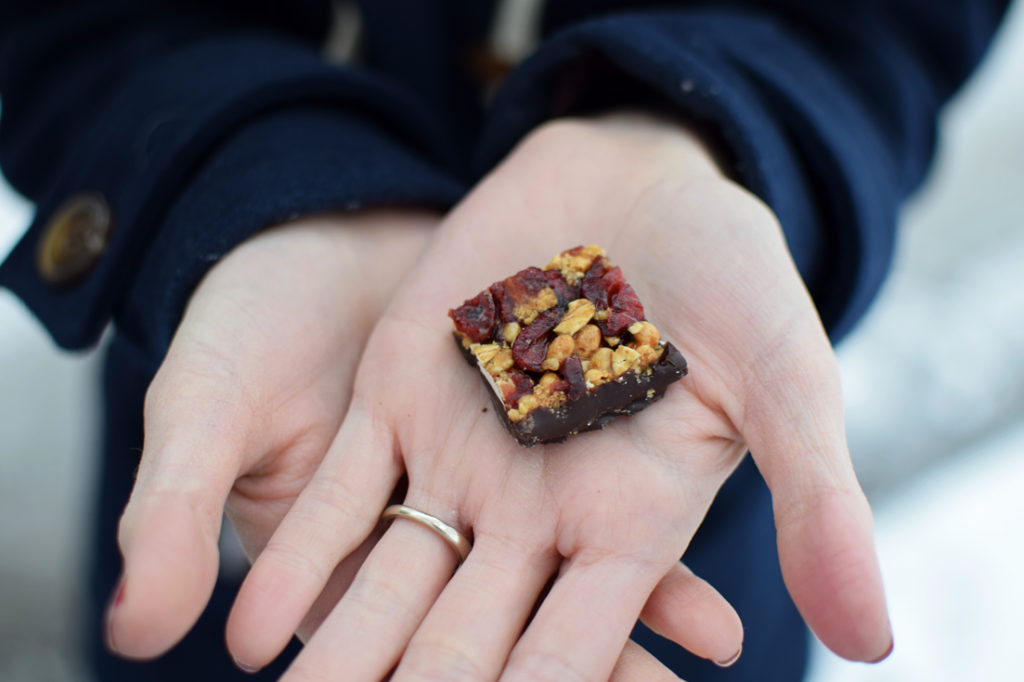 Here are five things that have worked for me over the years:
Find a gym with childcare. Remember those days when you picked a gym based on something other than how much child care cost? The chances of me going to a gym that doesn't let me bring my children are basically zero.
Swap with a friend. If you have a friend with kids nearby, switch off days going – one of you can drop your kids off for 30 minutes while you go for a quick run and then the next day, you take all the kids while she goes. My girls LOVE having friends come over, so it's not a big burden to have a few extra kids especially when it's for such a short time period.
Go when your kids are in bed. If you're an early bird, it might work for you to go in the morning before they get up or, in my case, I like to go as soon as they are in bed (this may be in part because it is so delightful to leave the house after a round of goodnight kisses and then come to everyone snoring in their beds, instead of them popping up a dozen times, calling for one last thing). This is easier for me if I have a group to go with because otherwise it's easy to hit the snooze button or collapse on the couch after my girls are in bed instead of just putting on my shoes and getting out the door.
Stroller walking. My favorite exercise I've ever done consistently was a four-mile loop a bunch of my friends and I did in Texas a couple of mornings a week. I loved having the time to chat with my friends and my girls would just look at books in the stroller or watch for birds and dogs and bikes. I should totally start this up again, actually. . . .
Find a video or app that your kids can do with you. My girls think it's really fun to exercise along with me. Our family's favorite has been the 7 Minute Workout app, and Bart and I DIE over how cute it is to watch the girls do wall-sits or side planks.
As far as fitness goes, it really is the small and consistent actions that make the most difference for me, especially when it's something I can keep up long-term, even if it means adjusting frequently for school and work schedules, weather, and holidays.
I also am working hard to keep my eating on track, and there too, a little goes a long way. On a recent emergency Walmart run to pick up dryer sheets, I spotted these goodnessknows® snack squares by the registers and picked up a couple of flavors (they come in Cranberry, Almond, Dark Chocolate, and Apple, Almond & Peanut, Dark Chocolate and Peach & Cherry, Almond, Dark Chocolate).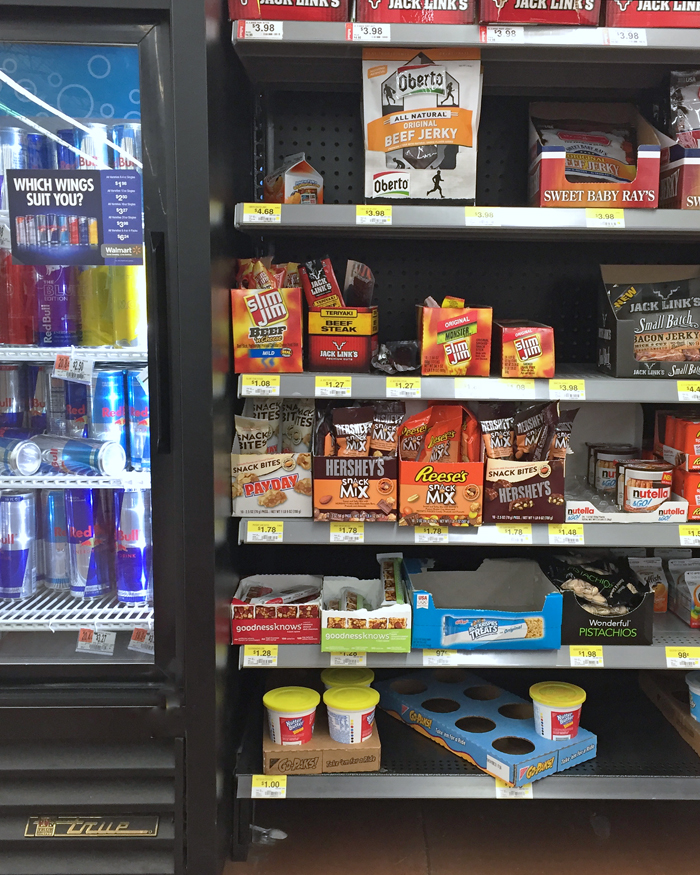 Each one is made with real fruit, dark chocolate, and whole nuts – is there anything there not to love? – and each package has four bite-size snack squares in it. They're ridiculously delicious and the perfect little treat when I'm working on making smarter choices about fitness and eating.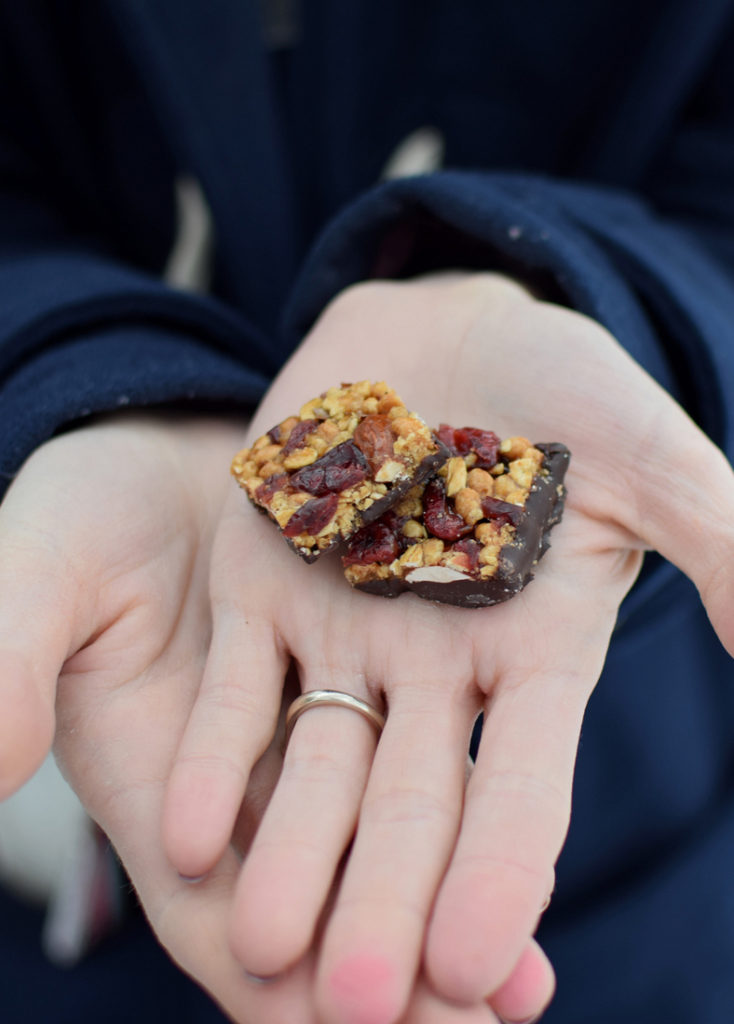 I don't want fitness or eating to be something that's stressful or frustrating for me; I want them to be a part of my life that I really enjoy and that make my life better.
And I want that to be something that my girls see me doing too.
How do you fit exercise into your life and go from good to great?