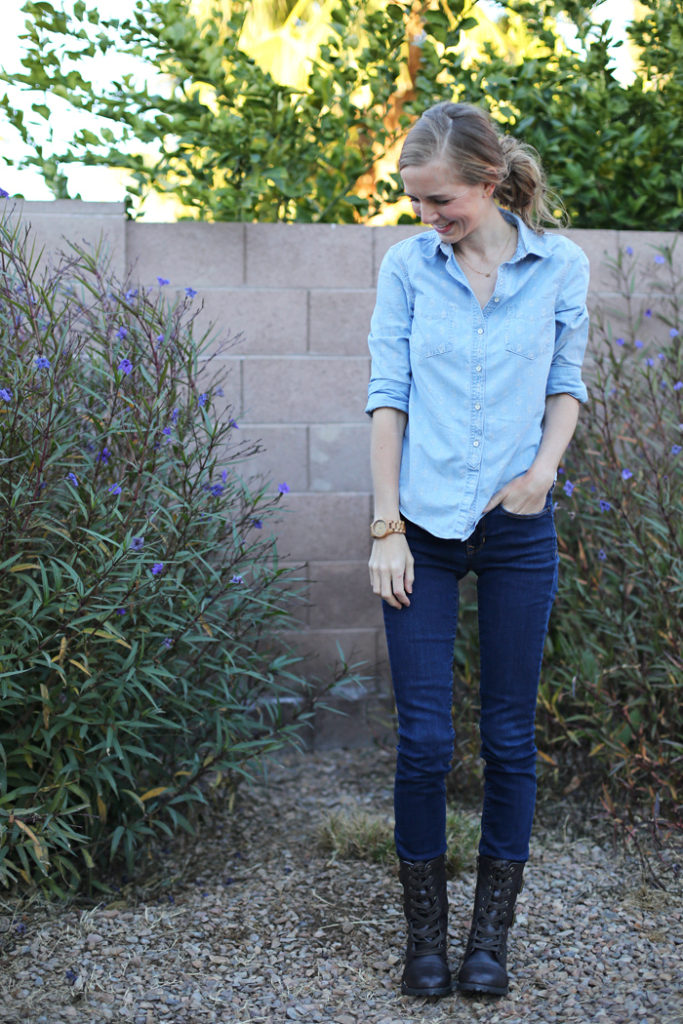 I love setting goals for the New Year – it's fun to think back on December and then plan for where I could be or what I could have accomplished by the next December.
I usually make my goals in categories (School, House, Blogging, Family, Personal Development, Health, Spiritual, Financial, etc), and then pick a few goals in each category.
I've learned not to set too many because then I just lose track of them all, and I never set goals just to set a goal. I only pick things that I'm really invested in doing.
The full list is very long and boring to anyone that isn't me, but here are a couple from various categories that I'm excited about.

my new year goals
Get to bed by 10:30
This is one of my foundational goals for the year. I am not one of those miracle people who runs on very little sleep (my sister is one of those people who somehow manages to be a nice person on just a few hours, but I basically am the world's grumpiest person without pretty decent sleep every night). It's rare for me to stay up past midnight and I've never once in my entire life pulled an all-nighter, but I still have to focus to get myself in bed and the lights off by 10:30. I try not to cheat on the weekends because it just throws everything off for me, and I try to use Gretchen Rubin's tactic of behaving as if going to bed early is a special and luxurious treat.
Paint the inside of the house
Originally our house portion of our goals included a lot of house projects, but then we got to our money goals and made some fairly ambitious financial goals which means there will probably not be new granite in our kitchen and I'm guessing we'll celebrate next Christmas with our same delightful green carpet, but paint? Paint is cheap, we can do it ourselves, and we have a good-size gift card to the hardware store from our kind relator. I think painting will make such a massive difference in this house and I want to get it done. Sooner rather than later.
Learn calligraphy and take an illustrator class
I've always written myself off as not artistic, but I'm suddenly realizing that while I may not be naturally talented, I can certainly get a lot better with some effort. Also, I just want to do something fun and different. Bart bought me this Brit + Co kit for Christmas along with a class, and I'd like to take an illustrator class from Alma Loveland later this year.
Read 120 books
I haven't set a reading goal in a long time because reading is something I'm naturally inclined to do, plus when I set a reading goal, I often end up reading fluffy books at the end of the year to boost my numbers. But now, with more responsibilities and the constant draw of the Internet, I want to focus more this year on reading. I originally was going to set my goal at 200 books but then I looked at my Goodreads account and the last time I hit 200 books was in 2010 when I was working in a library and then had a newborn that nursed for an hour four times a day. Anyway, 120 books this year. I'd also like that to include actually reading every book for my book club this year (one of which is War & Peace so. . .I'll need to prioritize some reading time this month).
Walk or run 156 times this year
This kind of goal works really well for me because it gives me leeway for vacations, sickness, and other variables. It's so easy for me to get derailed a few weeks in because I miss a day and have that "well, I've goofed it up, I might as well quit" mentality. This way, I can do extra when I have time or make things up if a week goes badly (like this one, where it is has been super rainy for the last couple of days). 156 times is three times a week, and I have a little spot on my bulletin board to mark each run I take so I can see how I'm progressing. My main goal isn't weight loss or running a race, but just to actually get out and move my body consistently.
10 family Arizona outings
The great thing about moving somewhere new is that everything is new. I want to make sure we get out and experience this state as a family. I'm sure I'll keep you posted way more than you want about what we do. It's going to be great.
A new Instagram series
I have a couple of book-related Instagram series in the works that I'm really excited about. I've been reading a lot lately about doing projects that are personally satisfying to you, and these are that way – they're things I hope other people find fun, but in the end, I'm doing them because I am totally delighted by them. Keep an eye out on Instagram from two of them starting later this month!
And I'd LOVE to hear about your goals because I never get tired of reading what other people are working toward and what cool projects and dreams people come up with.




if you liked this post about my new year goals, you might also like these other posts: