I really want Sundays to be a calm, restful day for me.
I try to mostly be offline, we attend church, we have a nice Sunday dinner as a family (some IKEA goblets and a bottle of sparkling cider go a long way!), and we often play games or work on a puzzle.
But I also want to make sure I'm ready to roll on Monday morning (I'm one of those people who LOVES Monday) and there are a few things I do on Sunday to make sure the week ahead starts smoothly and with good momentum.
Here are three key parts of my Sunday Prep: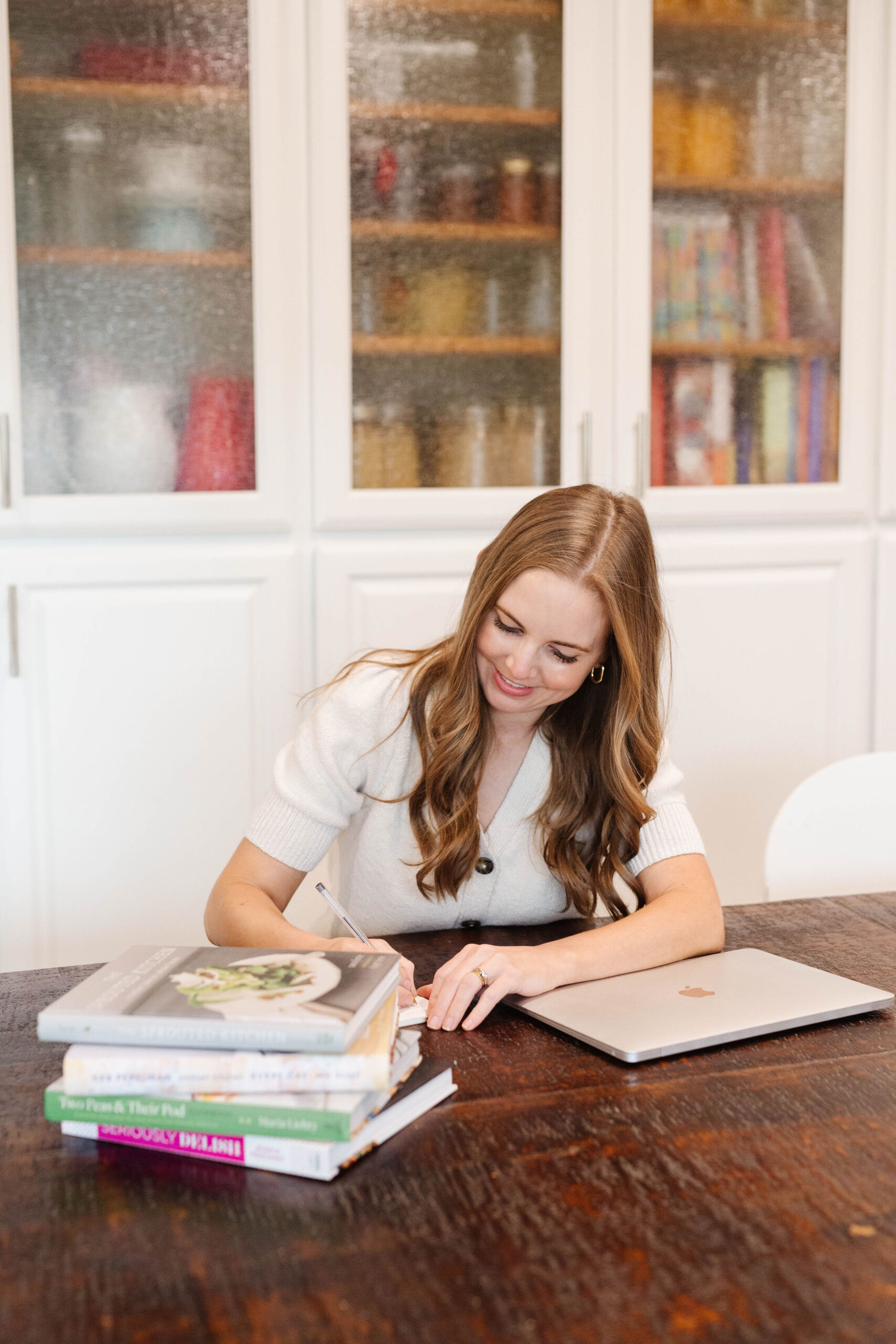 Sunday Prep for the Week Ahead
Make my weekly menu plan. Making a meal plan for the week ahead is one of those things that takes 15-20 minutes but if I don't do it, I feel the pain ALL WEEK LONG. If I were only to do a single item of Sunday prep, it would be this one. I usually do it right after lunch when everyone is in the kitchen and can suggest things they might want to eat for dinners during the upcoming week.
Schedule Grocery Delivery. I switched to grocery delivery about three years ago and have never looked back. I schedule it to come around 8 am on Monday morning and I place my order as soon as I've made the weekly meal plan. It's also really handy to put in my grocery order when everyone is in the kitchen because they can let me know what foods we're running low on or out of that I might not have noticed. Plus, placing my grocery order around noon means I have the rest of the day to add items if they occur to me later. It's always a great start to the week when groceries show up on my doorstep first thing Monday morning!
Go to bed on time. Sunday night is NOT my night to stay up too late and start the week groggy and exhausted. We try to wind everything down pretty early so the kids AND the adults can all get a good night's rest and be ready for a brand new week. Plus, it always feels like the coziest, calmest way to end the weekend by getting ready for bed early and snuggling into my bed with a good book instead of resisting the end of the weekend by staying up too late scrolling and then paying for it the next morning.
I'd love to know how you plan for the week ahead or what Sunday prep you do so Monday morning is a little smoother!
if you liked this post about sunday prep for the week ahead, you might also like these other posts: