I can't believe that May is almost here – Utah is supposed to have beautiful weather for at least one day this weekend, which I will take. I hope you are getting to enjoy some wonderful weather where you are!
Here are a few great book deals to brighten your weekend: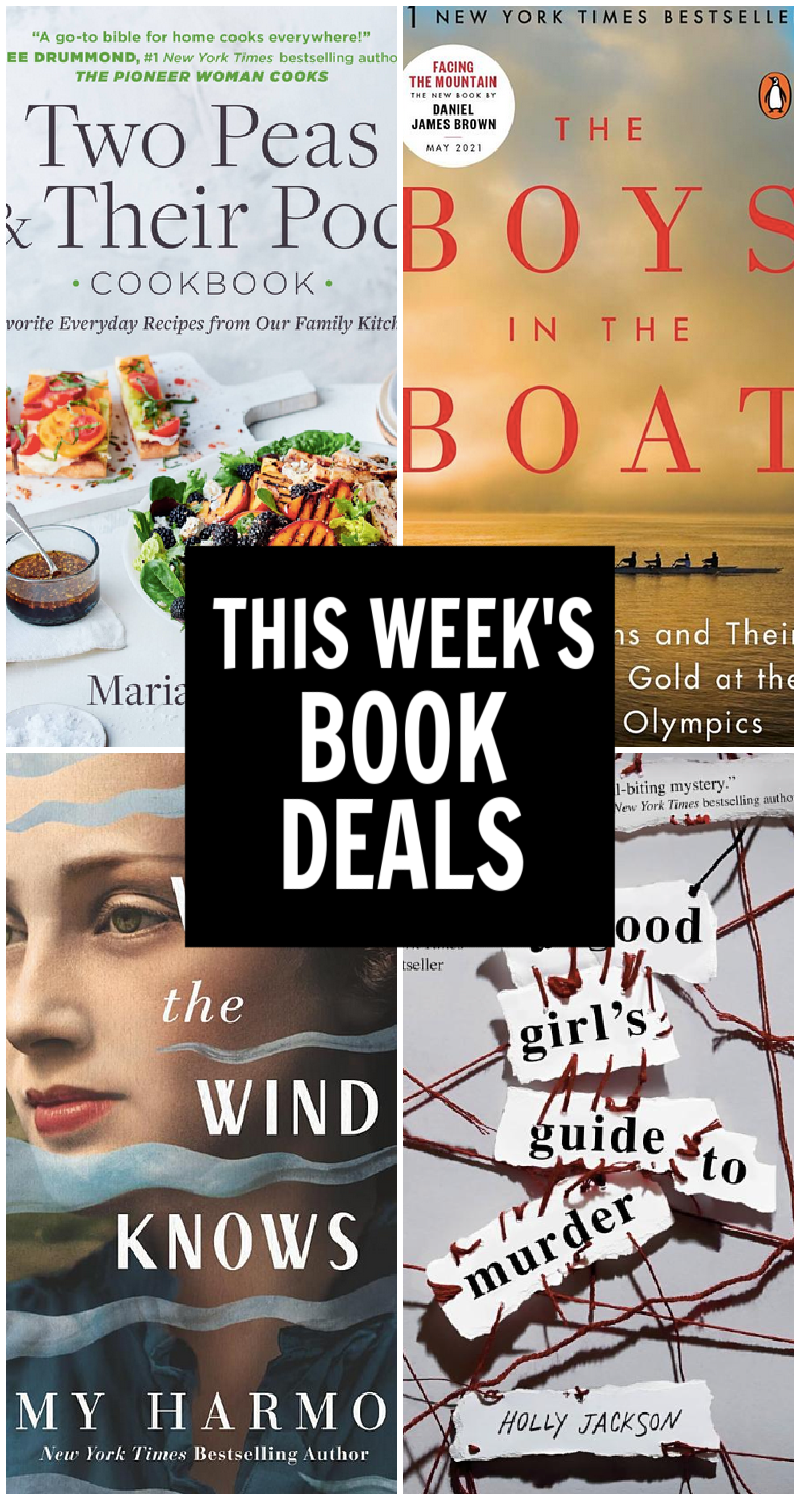 Book Deals for the Beginning of May
Good Girl's Guide to Murder by Holly Jackson – audiobook
This is a great time to snag the October book from the 2022 Everyday Reading Book Club List. High school senior Andie Bell was murdered by her boyfriend, Sal Singh, who then killed himself five years ago. It was a huge story, but Pip, now a senior herself, feels like something is wrong about the well-known story. And she's going to be the one to find out what REALLY happened. I'll be waiting all year for this one!
Two Peas and Their Pod Cookbook by Maria Lichty – ebook
If I had to choose a single favorite cookbook, it would be, hands-down, this one. I've been cooking from it NON-STOP since I got it and it's just such a solid all-around cookbook with breakfast recipes, snacks, desserts, main dishes, and more. I especially love the chicken pot pie and the peanut butter carmelitas.
What the Wind Knows by Amy Harmon – ebook
This was the Everyday Reading Book Club pick for February and I loved discussing it! If you didn't get a chance to read it, now is the time to pick it up! The main character is Anne Gallagher who is devastated when her grandfather passes away and travels to Ireland – his boyhood home that he loved to tell her stories about – to spread his ashes. And then she's pulled into Ireland's past, a hundred years earlier from her own time, where she takes on the identity of a missing woman.
The Boys in the Boat by Daniel James Brown – ebook
My mom and I both read this incredible book about a team of young college boys who competed in the 1936 Olympics in Nazi Germany and pulled off an astounding win against all odds. A year or two later, when we went on a trip to Seattle together, we visited the University of Washington where the team was from and saw their boat hanging on display in the ASUW Shell House.