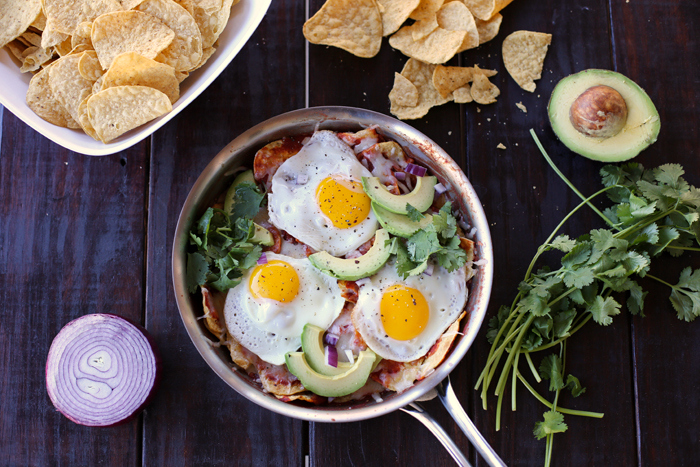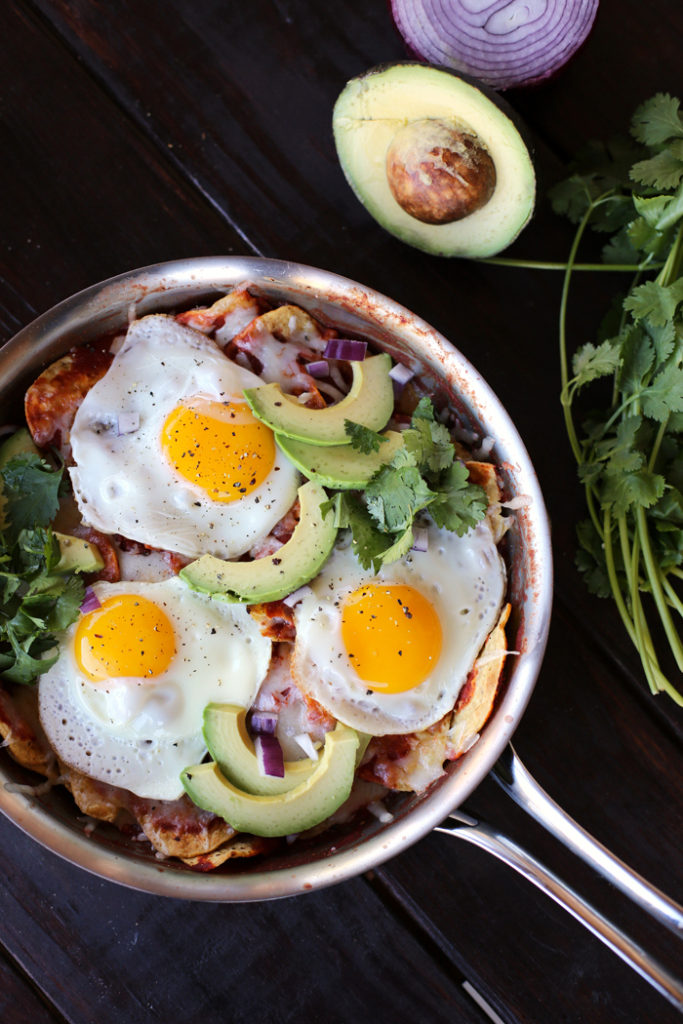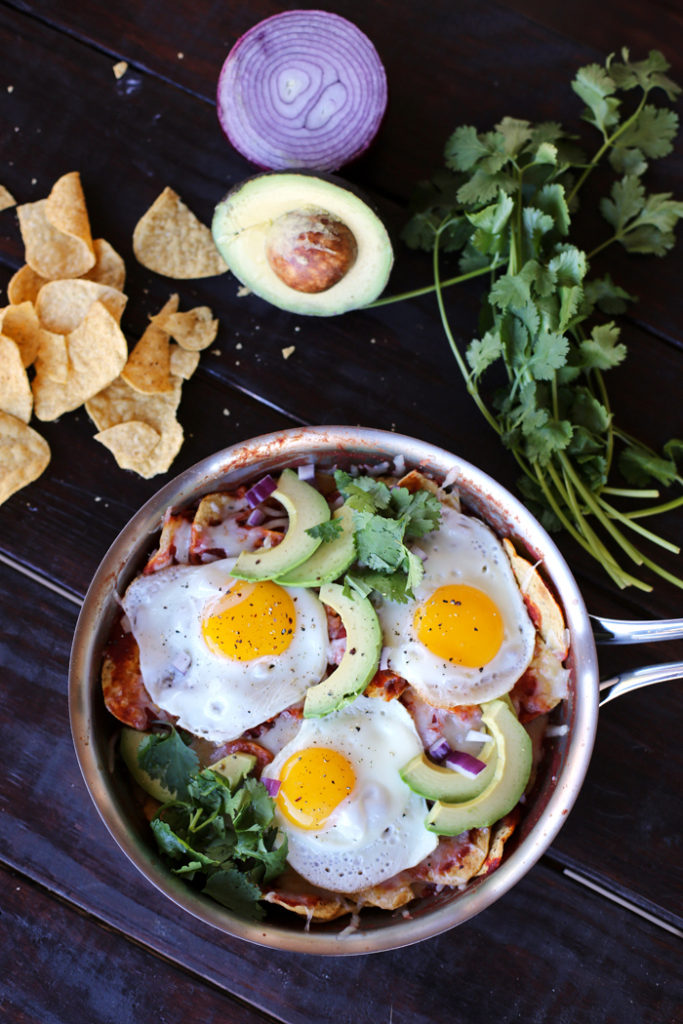 There is almost nothing I love more in this world than a dinner that requires only one pan. Especially when you can serve dinner directly from that pan.
In fact, I'd say the only thing I love more than that is the guy who washes that one pan after dinner. And the children who may or may not turn up their nose at dinner.
I saw this recipe on How Sweet Eats (one of my top five favorite food blogs) and it looked so amazing that I knew I wanted to make it immediately.
But the night I planned to make it, I opened up the recipe and thought, "I. . . don't want to fry some stale tortillas in oil until they are crispy. Especially not when I have a giant bag of already crispy tortilla chips in the pantry." So I just used those instead.
And then I REALLY didn't want to get another pan dirty to cook the eggs in while the other parts of the recipe toasted in the oven. So I just cracked them right into the pan and cooked the whole thing at once.
Same idea, way fewer dishes. And also no frying, which I hate doing because then my whole house smells like a hamburger joint and also no spattering of oil all over my kitchen and all over me.
Laziness for the win, right there.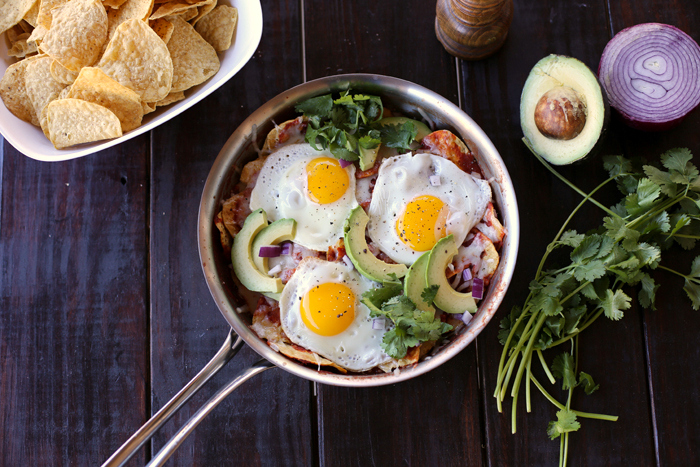 one pan fried egg chilaquiles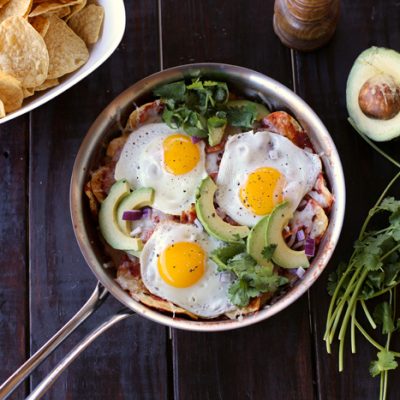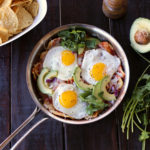 One Pan Fried Egg Chilaquiles
Take your nachos up a notch with this simple recipe - it's the perfect quick dinner for a busy night and totally family friendly
Ingredients
2 -

15 oz

cans tomato sauce

2

tablespoons

tomato paste

4

garlic cloves

minced

1

chipotle pepper in adobo

diced

1

teaspoon

ancho chile powder

1

teaspoon

cumin

1

teaspoon

smoked paprika

40-60

corn tortilla chips

2

cups

shredded monterey jack cheese

3-4

eggs
Toppings (pick the ones you want):
Sliced avocado

Diced red onion

Chopped scallions

Cilantro

Crumbled queso fresco
Instructions
Preheat oven to 425 degrees.

In a large oven-safe skillet, stir the tomato sauce, tomato paste, garlic, chipotle peppers and spices over medium heat until it comes to a simmer.

Remove half the sauce from the pan (I just stick mine in a glass liquid measuring cup) and set aside. Add half the tortilla chips to the pan and toss them around a little to coat them in the sauce. Smooth into a single layer (it doesn't have to be at all perfect - you just don't want a small mountain in the middle) and cover with half the grated cheese. Add the other half of the chips, cover with the sauce you set aside and then sprinkle on the second half the grated cheese.

Carefully break your eggs on top of the chips and place the whole pan in the oven to cook for about 5-10 minutes, until the cheese is bubbling and the egg whites are opaque and the yolks are still a little runny.

Remove and serve immediately with the toppings of your choice.
Recipe Notes
(adapted from How Sweet Eats)
if you liked this one pan fried egg chilaquiles recipe, you might also like these posts: