This has been one of my best reading periods in ages – I feel like I'm just flying through one good book after another and every time I finish one, there seems to be another good book queued up and ready to go.
It doesn't always happen like this, so I don't take it for granted when it does!
Here's what I'm reading right now: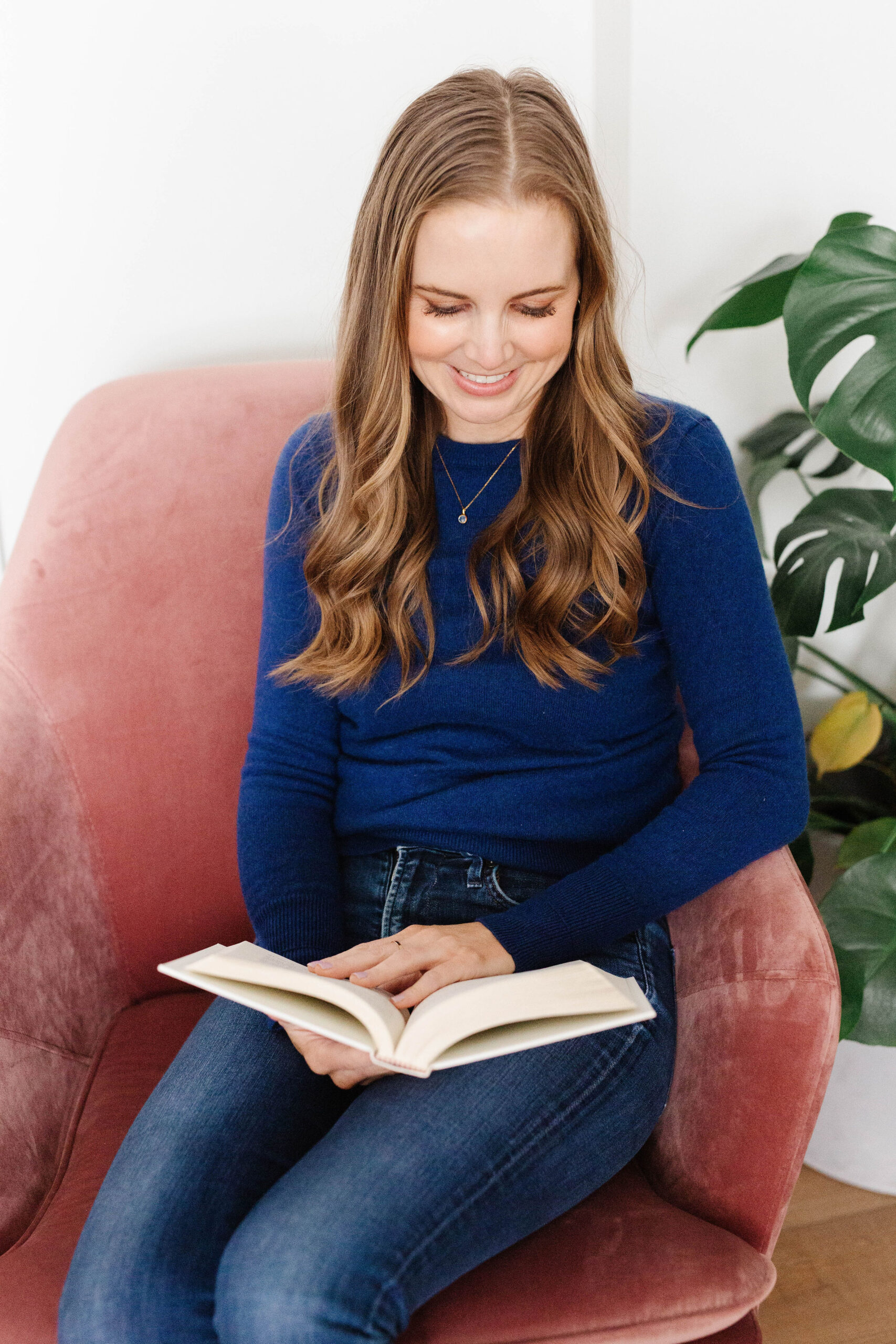 5 Books I'm Currently Reading 
The Power of Moments: Why Certain Experiences Have Extraordinary Impact by Chip Heath and Dan Heath
I've meant to read this for months since a friend raved about it and I've kept checking it in and out of the library. Then Bart used one of his Audible credits to buy it which meant, thanks to the magic of Amazon Family Sharing, it showed up in MY Audible account and I finally dived in. I'm LOVING it – so many good applications for family life!
Wyoming Wild by Sarah Eden
I blew through the first two books in this series this month (they're both included on Audible Plus!) and then the newly released third book came up on my library holds really quickly. I'm loving this western historical romance series and I'm definitely planning to read more Sarah Eden books.
The Extremely Inconvenient Adventures of Bronte Mettlestone by Jaclyn Moriarty
This is what I'm reading aloud to my girls right now. It was kind of a slow start to me and I'll admit that journey books aren't really my favorite, but at the halfway mark, I'm definitely getting more into this story about a young girl who is orphaned when her parents are killed by pirates and their will insists that she must go visit and deliver gifts to her father's 10 sisters. (Jaclyn Moriarty is sister to Liane Moriarty who has written a ton of popular books).
Iveliz Explains It All by Andrea Beatriz Arango
This snagged a Newbery Honor in January and I've been trying to read a few more books in verse this year, so this was a no-brainer to pick up. I'm listening to the audio (which I often prefer for a novel in verse) and so far, so good.
Book Buddies: Ivy Lost and Found by Cynthia Lord
I'm reading this short chapter book aloud to Tally in the mornings while the girls are at school. It's not too long (less than 100 pages) and has lots of black and white illustrations. It's so charming!
ANd here's what the everyday reading team is reading!
analese
Spare by Prince Harry 
This one has received a lot of buzz and the hold lines for it were crazy long, so I decided to use one of my Audible credits – it was totally worth it! Almost 16 hours of Prince Harry telling his side of the story had me completely invested in listening to the whole thing in a short period of time. If you have any interest in the royal family, this one is a must read! I would recommend the audiobook as Prince Harry is the narrator.
jennifer
The Glucose Revolution by Jessie Inchauspe
I recently finished this book and flew through it in just a couple of days. The first part of this book teaches all about how our bodies metabolize glucose- aka sugar! Our bodies need glucose to function, but too much glucose causes issues for every body system and can contribute to many chronic health issues. The author did a fantastic job of taking recent scientific research studies and summarizing them in an easy to understand way. The second part of the book teaches ways to better control your glucose and avoid glucose spikes that can contribute to fatigue and sugar crashes. I found this book simply fascinating and so informative in a really interesting way! (P.S. The audiobook is on Scribd.)
kelsey
Finlay Donovan Jumps the Gun by Elle Cosimano
I loved reading the first two Finlay Donovan books and was excited the third one was released this year. I usually breeze through these books in only a few days because they are just funny, lighthearted, and have a touch of suspense and mystery. Mother and author, Finlay Donovan finds herself at a week-long police academy bootcamp searching for a contract killer's identity, while juggling the responsibilities of motherhood, keeping a Russian-mob boss at bay, and being tempted by a highly attractive cop. Some of the scenarios are a little far-fetched, but it was a fun quick read and the ending leads me to believe there will be a fourth book. 
if you liked this post about what my team and I are currently reading, you might also like these other posts: