One week of school down!
And by one week, I mean a single early-release day of school down.
Either way, we're celebrating our first weekend of the school year and that includes some great book deals.
Here are four book deals you won't want to miss this weekend!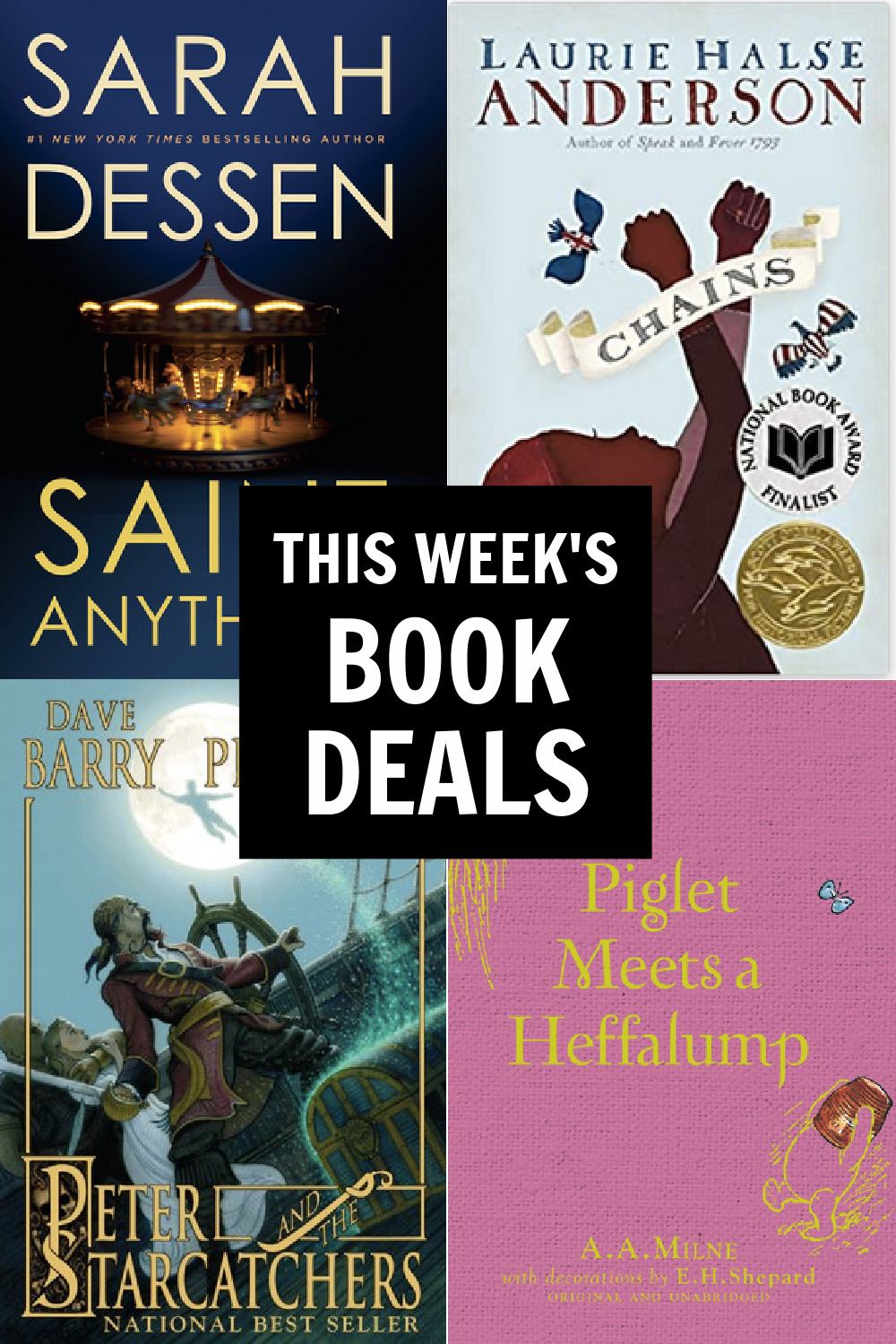 4 Great Weekend Book Deals
Four Stories of Winnie the Pooh by A. A. Milne – audiobook for $2.60
You've got an all-star cast, over an hour of audio, and some of the most beloved childhood stories of all time for under $3? This is a no-brainer.
Chains by Laurie Halse Anderson – paperback book for $5.59
This middle grade novel is the beginning of a trilogy about thirteen-year-old Isabel during the Revolution War who is fighting for her own freedom after she and her sister are enslaved to a cruel couple in New York City.
Saint Anything by Sarah Dessen – audiobook for $4.99
I love love love Sarah Dessen and I recommend her every time someone reads To All the Boys I've Loved Before and then they come back asking for more books like that. Saint Anything is one of her more recent titles and it's terrific.  This is on sale through LibroFM – if you're not familiar with LibroFM, I have a whole post here about how it works, plus you can get a free audiobook here! (Full review here)
Peter and the Starcatchers by Dave Barry & Ridley Pearson – audiobook for $5.00
Really, I should just say this is narrated by Jim Dale (who reads the Harry Potter audiobooks) and there is nothing more needed. This is a really fun retelling of the backstory of Peter Pan and how he became the boy who never grew up. (Full review here)