(Truebill rebranded to the name Rocket Money in August 2022.)
In our leanest years, Bart and I tracked our spending meticulously. No dollar was spent without us knowing exactly where it was going and we were laser focused on paying off (two rounds of) our student debt from graduate degrees.
But over the past few years, we'd gotten a little lax as our financial situation grew a bit less tight.
It felt really great after all those years to not have to watch every single penny we spent and since neither Bart nor I are inclined to be much of spenders, it felt okay to relax our ironclad grip on our budget just a bit.
But last year, I started feeling like I wanted a better solution.
Something that would make it easier to keep track of our spending, manage our budget, and watch our bills but wouldn't require the level of tedium that our previous systems had (we'd used Mint in the past).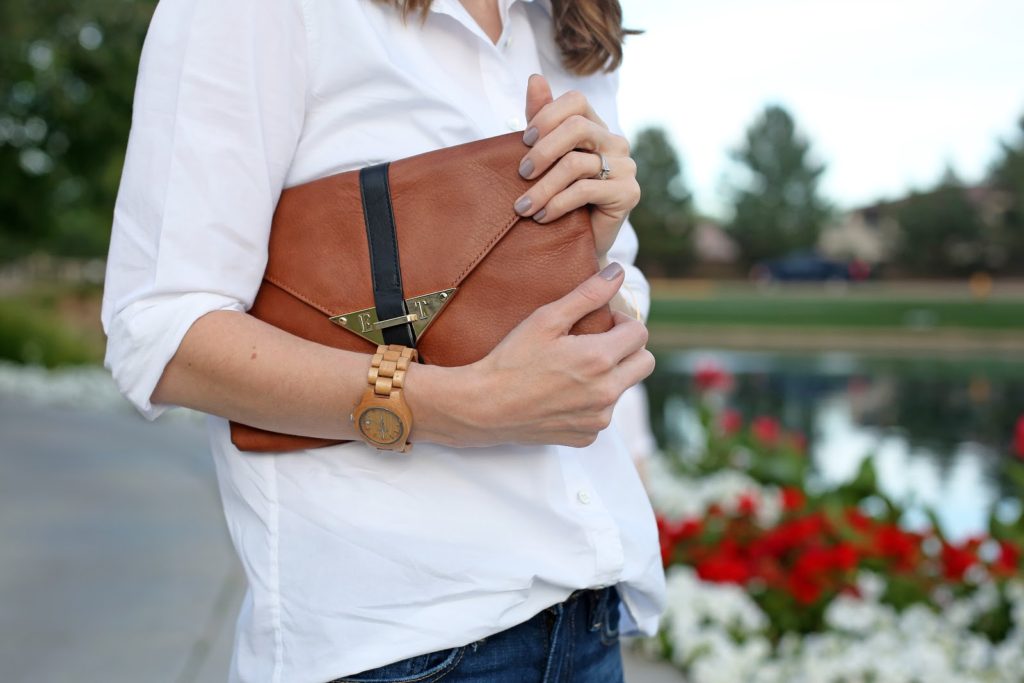 Last fall, Rocket Money (formerly Truebill) reached out about doing some sponsored Instagram stories together and I was immediately on board.
Now I've been using Rocket Money for about six months and I'm a mega fan. It was just the tool I was looking for and I've been really happy with it.
If you're new to Rocket Money, Rocket Money is an all-in-one finance app designed app first.
(Lots of people have asked why I prefer it to Mint and while I have good feelings about Mint, it's clearly designed as a desktop with the app as a secondary feature. Rocket Money is designed to be used on the go and that's been a huge differentiator for me. But if Mint works great for you, I'm never going to tell you to abandon a successful system!).
Rocket Money has six main offerings:
Tracking spending
Budgeting
Managing subscriptions.
Autopilot Savings
Bill negotiation
Credit Score
Like pretty much anything, I don't use all the features (I haven't used the bill negotiation, credit score or autopilot savings options), but I LOVE the tracking of spending, the budgeting tools and the managing subscriptions.
Is Rocket money (truebill) free?
Rocket Money or Truebell is a free app and you can choose to use it for free or upgrade to a premium subscription – you choose your monthly price between $3 and $12.
They also make money on the bill negotiation service – it costs nothing if they can't negotiate your price for you, but if they are successful, they charge your choice of a percentage (between 30-60%) of the first year savings on your lowered bill.
The other thing I like about
Rocket Money
is that it's really designed for modern money users. They haven't built it only for people who get a single paycheck once every two weeks. They know lots of people have multiple streams on income, credit card debt, more than one person earning money, and more. I LOVE this.
For me, the on-the-go budgeting tools were the biggest draw – I wanted an easy way to monitor our spending and to see WHERE our money was going.
I love that I can set a category budget in seconds, see how much we spent in that category over the past many months, how much we've spent in that category so far this month, and get notified when there are unusual transactions.
Basically, it's been exactly the tool I was looking for.
I asked on Instagram what questions you had about Rocket Money and here are some of the ones that came up many times:
It feels scammy; how do they make their money?
They have a freemium model, so you can use it for free or choose to pay for premium features. No scam.
What features do you get with the free version?
I'd absolutely start with the free version of Rocket Money/Truebill and then upgrade if you feel like you want access to the premium tools. Premium members get priority support and live customer service chat, plus free cancellation of subscriptions (plus free refund attempts).
You also have the ability to create unlimited budgets (nice if you have separate budgets or business and personal finances) and you can create custom budget categories (for instance, I wanted our mortgage to be a separate category from "Bills and Utilities" or "Home and Garden"). With the free version you get the predetermined budget categories, but you can't add or delete other categories. The other premium Rocket Money feature I really like is that it syncs in real-time with your bank instead of once a day or week.
How much time did it take to get it set up?
You can get the basics set up in about five minutes – connecting your accounts and having it automatically categorize things for you. I spent about an hour setting up a budget, creating rules so things categorized into the right categories, and playing around with different features.
How long have you been using Rocket Money?
I started using it casually last fall (September 2021) and then really ramped up my use of it this year.
What hidden cost did they find for you personally?
The managing subscription features is one of my favorite things – it's SO handy to see all your recurring subscriptions all at a glance with the cost associated. I felt like we had a pretty good handle on them, but then when I got Rocket Money set up, we discovered that we'd never canceled our Care.com membership last year, that Bart still had a premium LinkedIn monthly charge, a news site subscription, and our HBOMax subscription that we were no longer using. Yikes! I guess we needed Rocket Money more than we thought! It also reminded me that I needed to pause my Billie razor blade subscription because winter meant I wasn't going through razor blades nearly as fast. I feel like this paragraph makes it look like we were paying zero attention to our finances, but truly. . . we were! It was just these little charges that were slipping through the cracks and adding up pretty fast. This alone completely sold me on Rocket Money.
Do they automatically try to negotiate your bills for you?
No – you'll need to put in a request for any bill you want negotiated.
Do you feel it's worth the money? Do you feel the paid features are worth it?
I say this every time someone asks if something is worth the money: only you can decide if something is worth the money for you. Millions of people feel like Amazon Prime is worth the money; I don't personally feel like it's worth the money. We all have our own priorities and budgets and places where we are willing to spend and willing to be more frugal. For me, yes, Rocket Money is worth having a premium subscription. For you, it might not be.
Does it help you manage a budget?
Yes! You can set your budget for each category and see at a glance exactly how much you've spent both in the current months and in past months.
How easy is it to budget? Seems like many budget apps take too much time.
Like any budget app, it'll take a bit of upfront time to get things set up, but after that it feels very streamlined to me and not laborious at all. My goal was to finds something that I could keep up and Rocket Money feels like exactly this.
What is your favorite thing about it? 
That it's so simple to use on a phone – I love being able to manage all my money right in the palm of my hand and never have to use my computer for it.
How do you use it daily/weekly/monthly?
I spend about five minutes 2-3 times a week going through recent transactions, looking at what's coming up and seeing how we're doing on our budget in the various categories. I usually do it while I'm on the treadmill in the morning.
Then at the beginning of a new month, I review the past month, talk to Bart about anything we need to discuss and see how we're doing with our budget and if any categories need to be adjusted.
What does it do better than other finance apps? How does it differ from Mint or EveryDollar?
I am NOT an expert on banking and budgeting apps and I haven't used a whole bunch of different ones. Here's what I do know – every option has its pros and cons and people who love it and people who hate it. They're all good options and it just depends on what you're looking for. My favorite things about Rocket Money/Truebill is that it's a much better app experience than most others because it's designed app-first, not a desktop product shoehorned into an app version, and that it's more robust than just budgeting. Again, if you have a budgeting app or system that works great for you, I'm cheering you on! Just because something works for me doesn't mean that you need to use it.
Rocket Money has a lot of negative reviews on BBB; do you get better service because you're an influencer?
I think Rocket Money had its issues in the early days (like any new business) but has improved SIGNIFICANTLY in the past couple of years. I don't have anything special as an influencer and I haven't used the features that give you personal service, so my experience is the same as anyone else using the app and my Rocket Money review is based on what I have used within the app.
I'm concerned about privacy and the access it has. Are you concerned about this?
I totally get this and if online/phone based banking isn't for you, that's your call to make! Rocket Money uses the same security protocol that banks use to make sure your personal information is fully encrypted and they don't store your online banking credentials (it uses Plaid to connect). And they don't sell your information to anyone. Basically, you'll have to make your own decision about this or Venmo or your bank apps or anything else about what you feel safe doing.
Do you use it to track categories for tax purposes?
I don't really (I only use Rocket Money for our personal finances – I use Wave for my business accounting) but there's an option to tag any transaction as tax deductible so you certainly could use it this way.
Any other questions about Rocket Money? I'm happy to help!
If you liked this Rocket Money/truebill review, you might like these posts too: