I grew up memorizing poetry and we've done the same with our children over the past few years (I still die over this little video of Ella reciting a few of her favorite poems last year).
But despite memorizing literally thousands of lines of poetry as a child, I'll admit I didn't actually love poetry all that much.
I mean, I liked the poems that I memorized, but poetry in general still seemed super intimidating to me, and I always cringed a little at the poetry units in my English classes.
Then, when I was doing my internship as a school librarian, I happened on a copy of A River of Words: The Story of William Carlos Williams and when I knew more about him as a person and some of his most famous poems, suddenly he was my favorite p
oet (some gorgeous Melissa Sweet illustrations didn't hurt either). Plus, reading poetry not in a vacuum, but as a regular book, made a huge difference form e.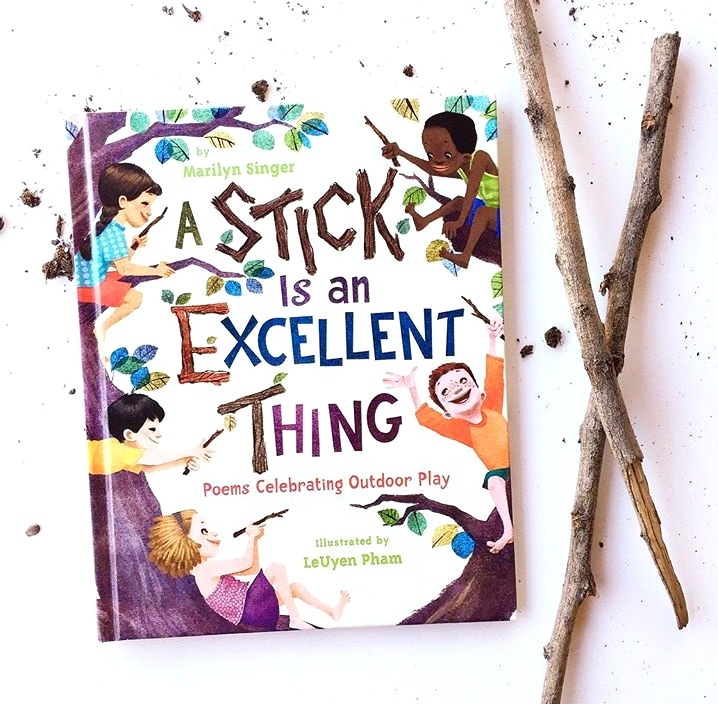 Despite all our poetry memorizing in my childhood, I don't remember reading almost any poetry books just for fun (apologies to my parents if we did indeed read hundreds of poetry picture books and I simply can't remember any of them).
I've made an effort over the past few years to check out more poetry books, read them aloud to my children, and introduce them to more poets so they're familiar and comfortable with the most famous English poets and their works.
Anyway, all of that is to say that April, which is National Poetry Month, seemed like a good time to share some of our favorite poetry books for kids. And if you have favorites of your own, I would be THRILLED to have more recommendations.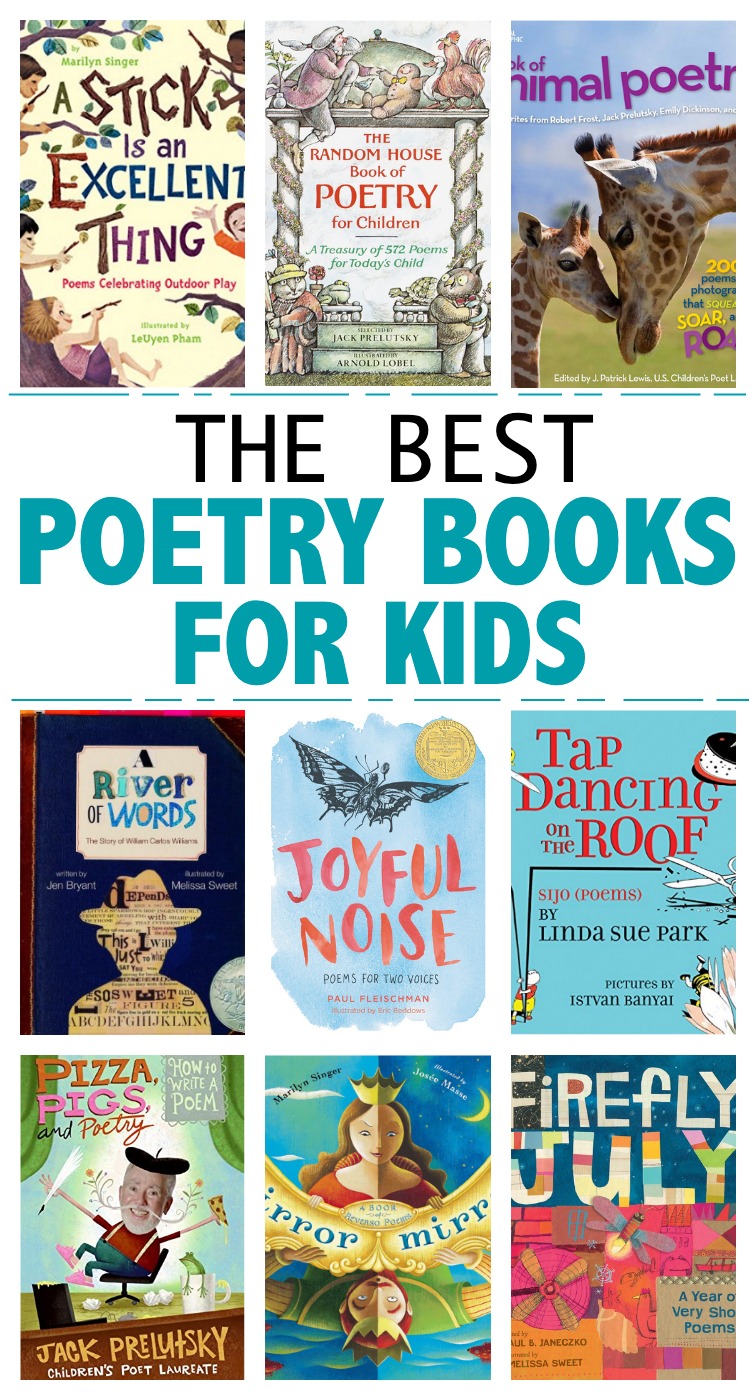 poetry books for kids
Also, if you're wondering why I didn't include Where the Sidewalk Ends, it's not because I don't like it. I love that poetry book and I memorized many poems from it as a child, including "Pancake?" which I recite basically every time we eat pancakes. It's just that I feel like pretty much everyone on the planet already know about Shel Silverstein.
And if you'd like a printable copy of this list that you can take to your library or screenshot on your phone for easy access, just pop in your email address below and it'll come right to your inbox!
if you liked this post about poetry books for kids, you might also like these posts too: