I hate wasting food.
I grew up with a dad who really worked hard to waste as little food as possible and now that I'm in charge of my own kitchen, I hate spending our hard earned money on food just to turn around and throw it in the garbage uneaten.
Here are nine ways I like to keep our food waste to a minimum.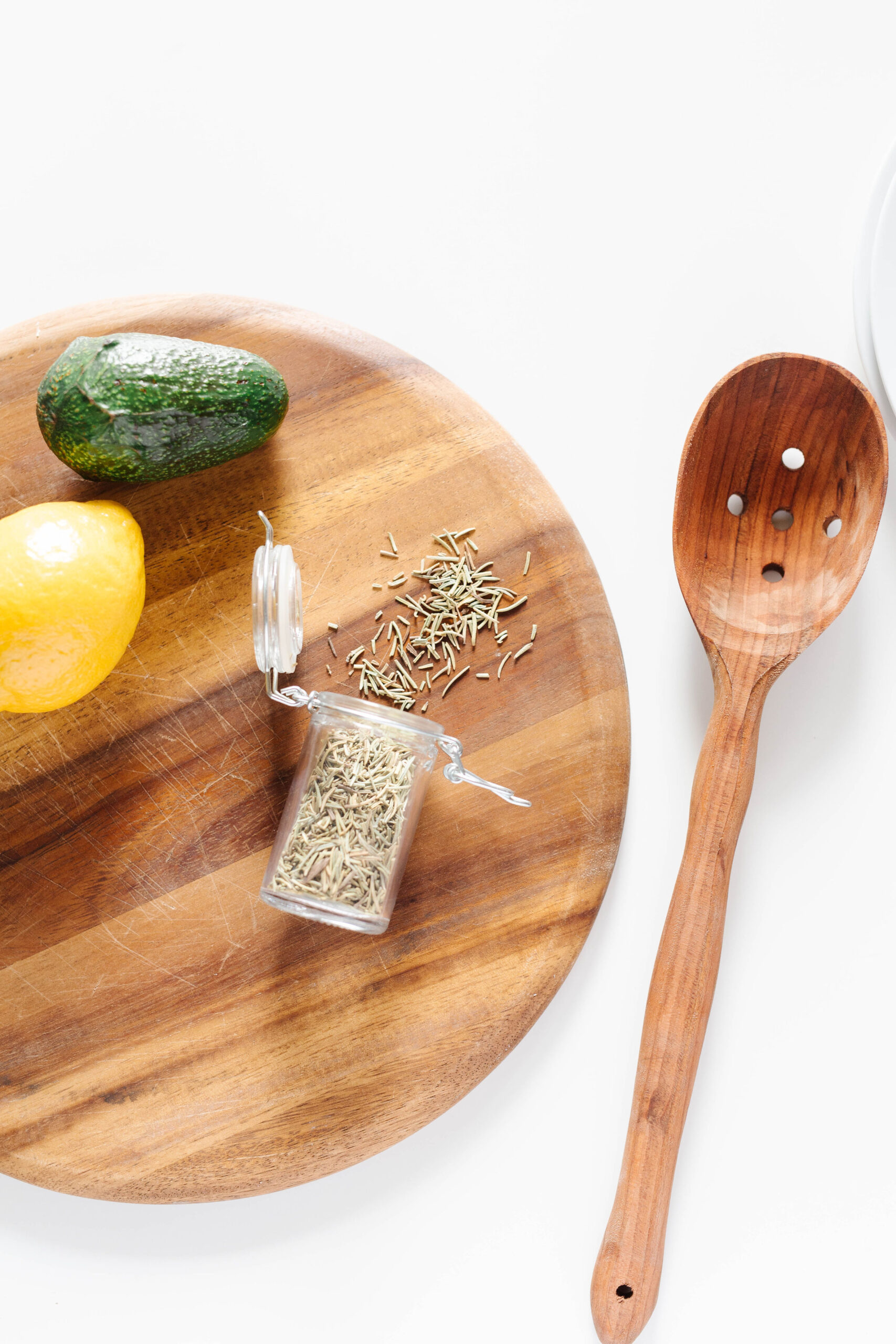 9 Tips for Reducing Food Waste
Clean out your fridge regularly. Going through and throwing things out might seem the opposite of reducing food waste, but I've found that when the fridge is clean and organized, it's MUCH easier to see what needs to be used up and is available to eat than when it's packed so full you have no idea what's lurking in the back, going bad while you don't even notice. I try to clean out the fridge every week when our grocery order is delivered and I'm putting everything away.
Halve recipes. Almost every time I make a new recipe, I halve it. If it turns out to be something we don't really like, I don't want a ton of it sitting in the fridge. Same goes for something that I know will get eaten as a meal but probably won't be appealing as leftovers.
Serve a charcuterie board for snack time. This is one of my best tips for avoiding food waste. At least two to three times a week, I serve up a charcuterie board of snacks for them after school – it's the perfect way to use up half an apple that's been in the fridge or a few baby carrots left in the bag or a handful of nuts or just a couple of crackers. None of them are enough on their own for a snack, but all together, you end up with a great assortment of things and it's perfect for using up those last little bits of things.
Come up with a list of recipes to use up items you struggle with. We all have those items that end up sitting unused in the fridge. Maybe it's egg whites or buttermilk or pesto or tomato paste or rice. Hop online and make a list of recipes that use up that item and bookmark it so that next time, you'll have a plan for how to use it up.
Remember it's not cheaper to buy a big container if you won't finish it. For those of us who are always paying attention to our budget, it can feel like a better use of money to buy a big container of something because it's less per ounce. But if I end up throwing half of it away because it goes bad faster than we can use it or no one likes using a massive half-empty jar of jam, it's better to get the smaller container and actually use it up!
Start with small servings. This food waste tip is more aimed at kids but can apply to anyone. Often my children will serve themselves massive bowls of cereal or make an enormous serving of yogurt with granola and then eat a fraction of it. I always remind them "you can eat as many servings as you'd like, but start with a small one so you don't end up with more than you can eat." It's so easy to throw away a ton of food that was served onto plates that never got eaten. When I serve them at dinner, I start with a very small bowl of soup or a tiny helping of pasta or whatever we're eating so they don't end up with a huge plate of something that ends up in the trash.
Deal with the whole can. One of my biggest fails for food waste is a can of something that I open and then put in the fridge. Guaranteed, I'll never look at that can of tomato paste again until it's too late! Instead, when I open it, I scoop out the rest of it onto a plastic cutting board in 1 tablespoon size rounds and freeze them overnight, then pop them in a bag in the freezer. Next time I need 1-2 tablespoons of tomato paste, I can just grab one or two out of the freezer, instead of opening (and wasting) a new can. Same goes for beans or pineapple or anything else you quietly know will just go to the back of the fridge to die. Package it and freeze it right away!
Pick a few go-to methods for finishing off the last of things. Salads are one of these for me! A little handful of crushed nuts? Perfect to toss in a salad. Same goes for leftover bread heels (croutons!) or half a tomato. Smoothies or soup are similar good vehicles.
Leftovers Night. I know. . . it's nobody's favorite night, but it's super simple and it gets things used up and really reduces food waste. I usually add something a little fun to make it feel more appealing – a batch of warm muffins or a smoothie or something.
Any other tips for avoiding food waste? I'd love to hear!
if you liked this post about tips to reduce food waste, you might also like these other posts: