This summer was the most successful round of Tell Me What to Read I've had.
I thoroughly enjoyed all three books I've read, and since I've been in a little bit of a reading slump since our move, I'd love more recommendations.
Plus, isn't there something about fall that just demands good reading material?
Suggest something fun (although that doesn't need to mean chick-lit – I'm up for non-fiction, memoirs, young adult, middle grade, AND chick-lit), and I'll pick three to read in October, November, and December.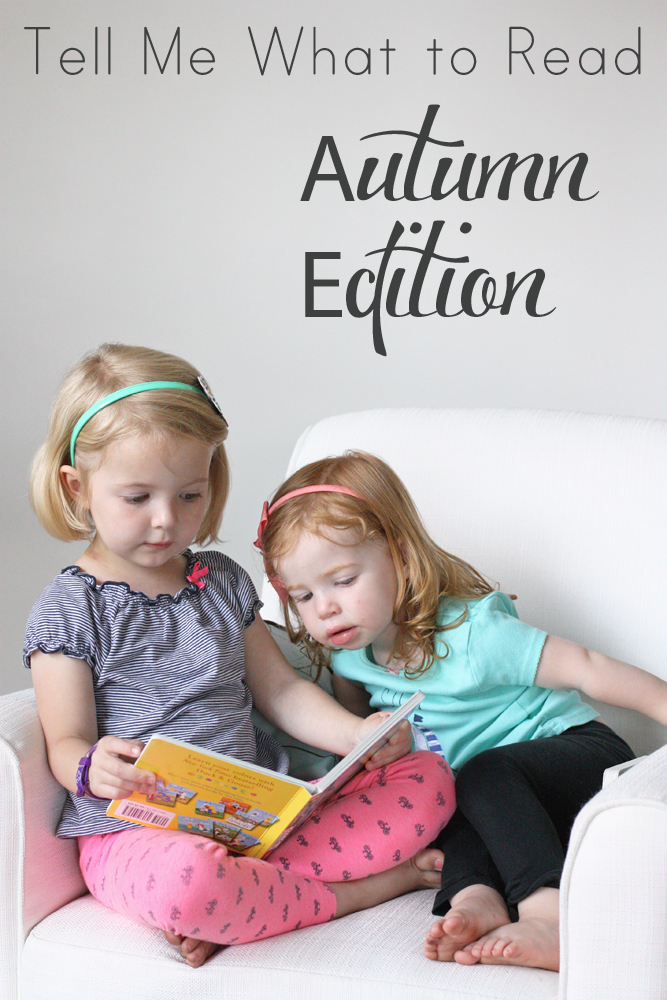 Your job: Comment with the title of a book you think I should read.
My job: I'll choose three from the suggestions and announce them next week. I'll read one a month through the end of the year.
Feel free to read along and check back every month for my reviews.
And, as always, even if I hate the book, I will not hate you.
And . . . go! My four Arizona library cards are at the ready.