I can hardly believe this is the THIRD Summer Reading Chart!
This one is extra fun for me, because Emily, the designer on this one, is one of my childhood friends. We grew up in the same neighborhood and when she reached out this spring with a bunch of fun ideas for this year's Summer Reading Chart for kids, I couldn't think of someone that would be more fun to work with.
And she absolutely nailed this year's chart!
Looking for a copy of this free printable reading chart? Pop in your email below and it'll come right to your inbox!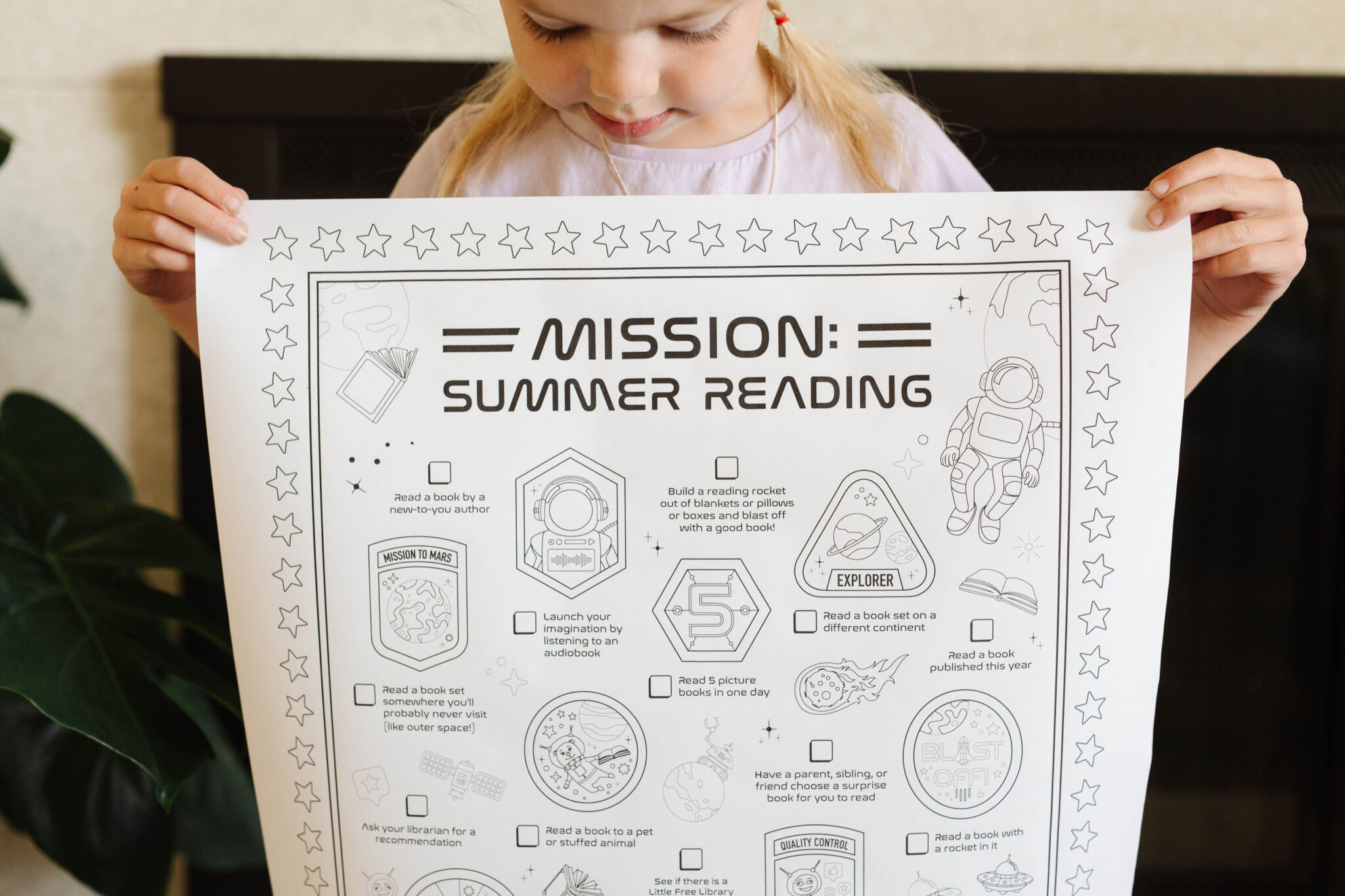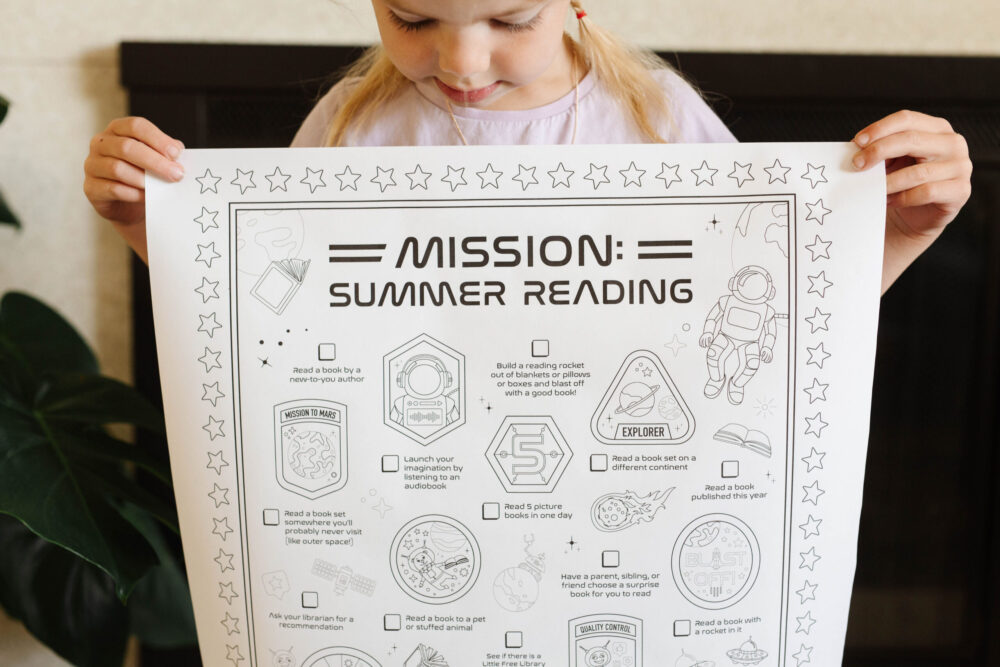 It was Emily's idea to do a space theme and I was instantly onboard (pun SO intended).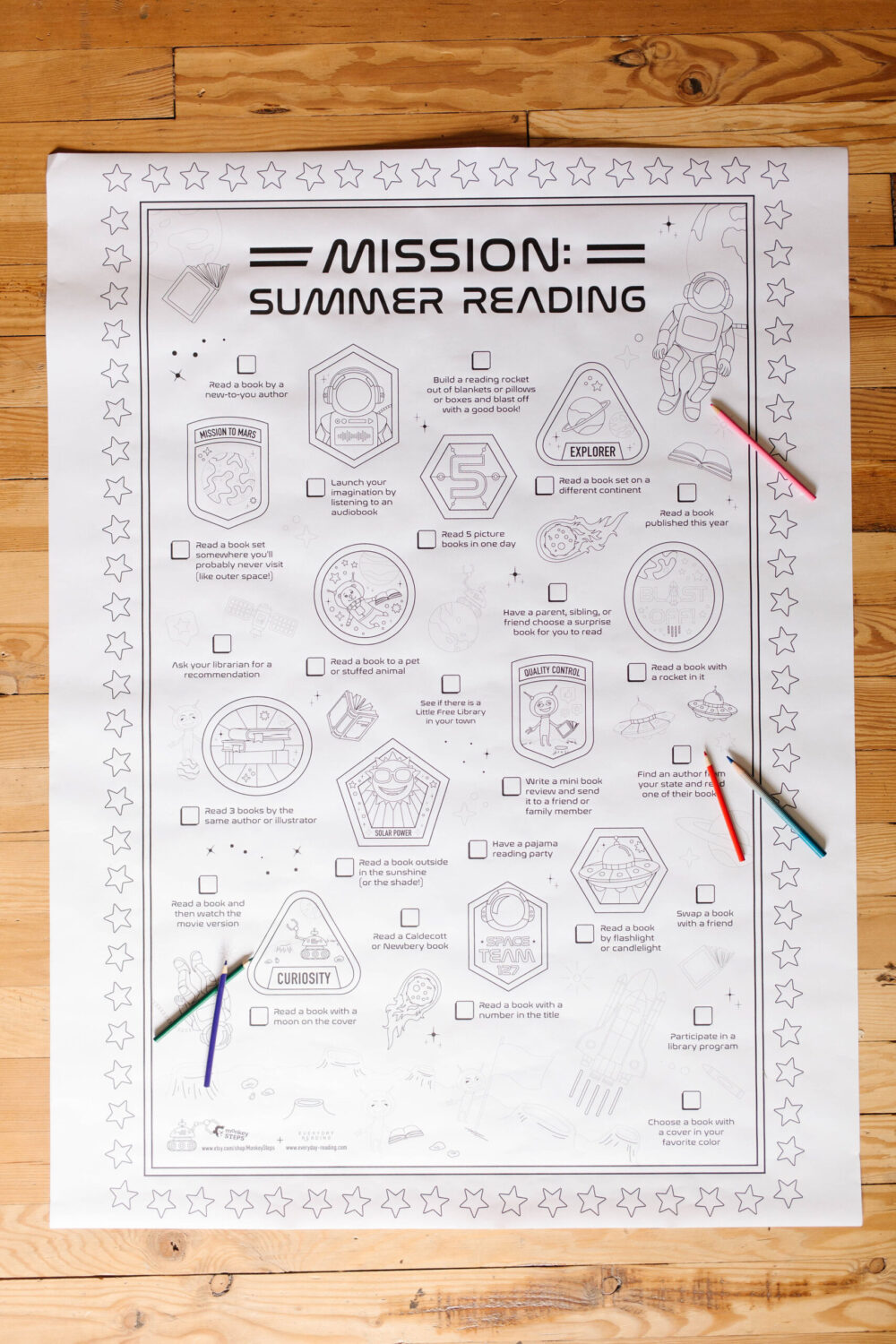 A couple of fun new things this year.
You may remember that previous Summer Reading Charts have had circles for every day of twelve weeks of summer. This year, Emily swapped the circles for stars to match the space theme, but it's still the same number so you can track your kid's reading all summer long!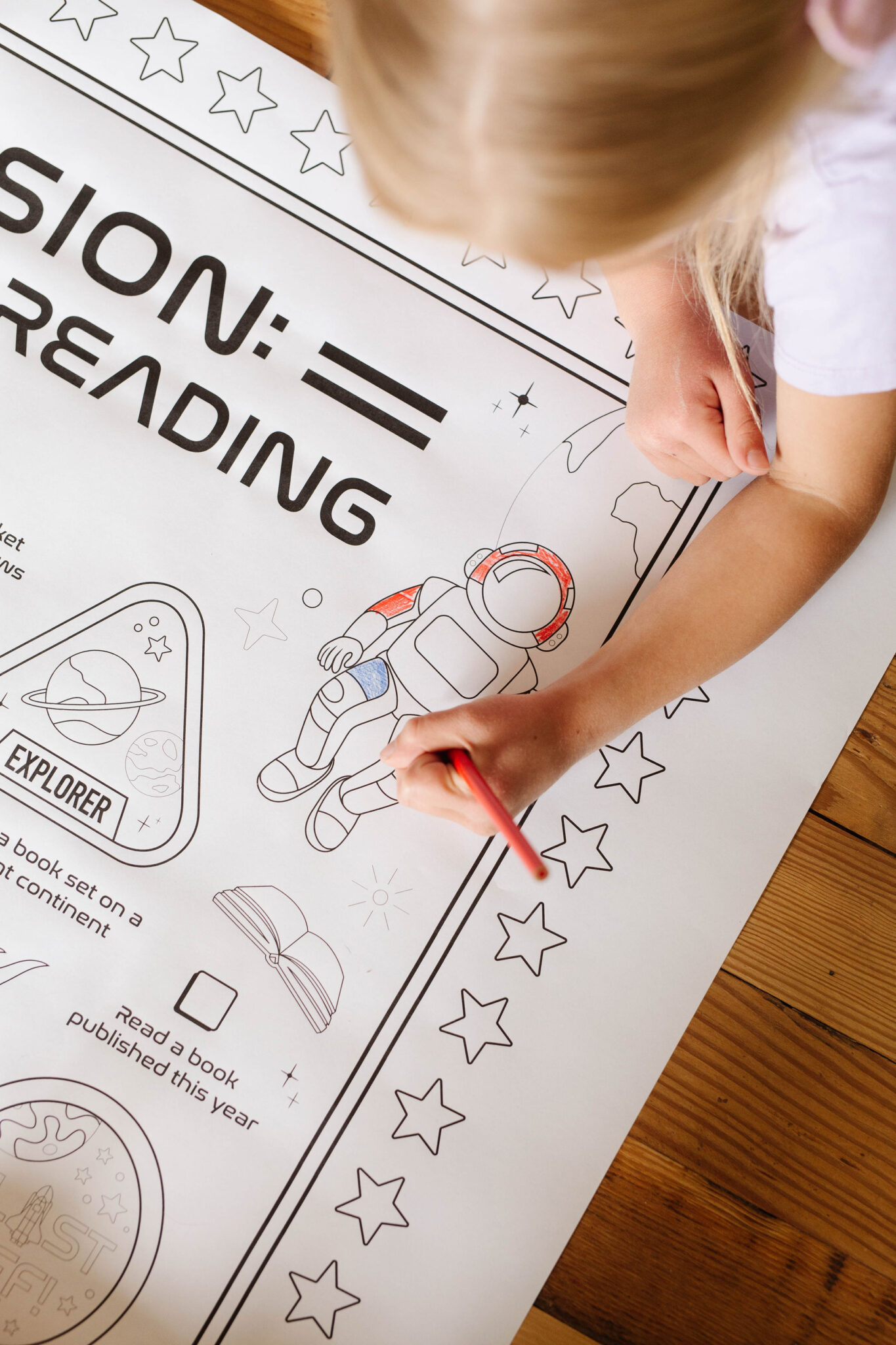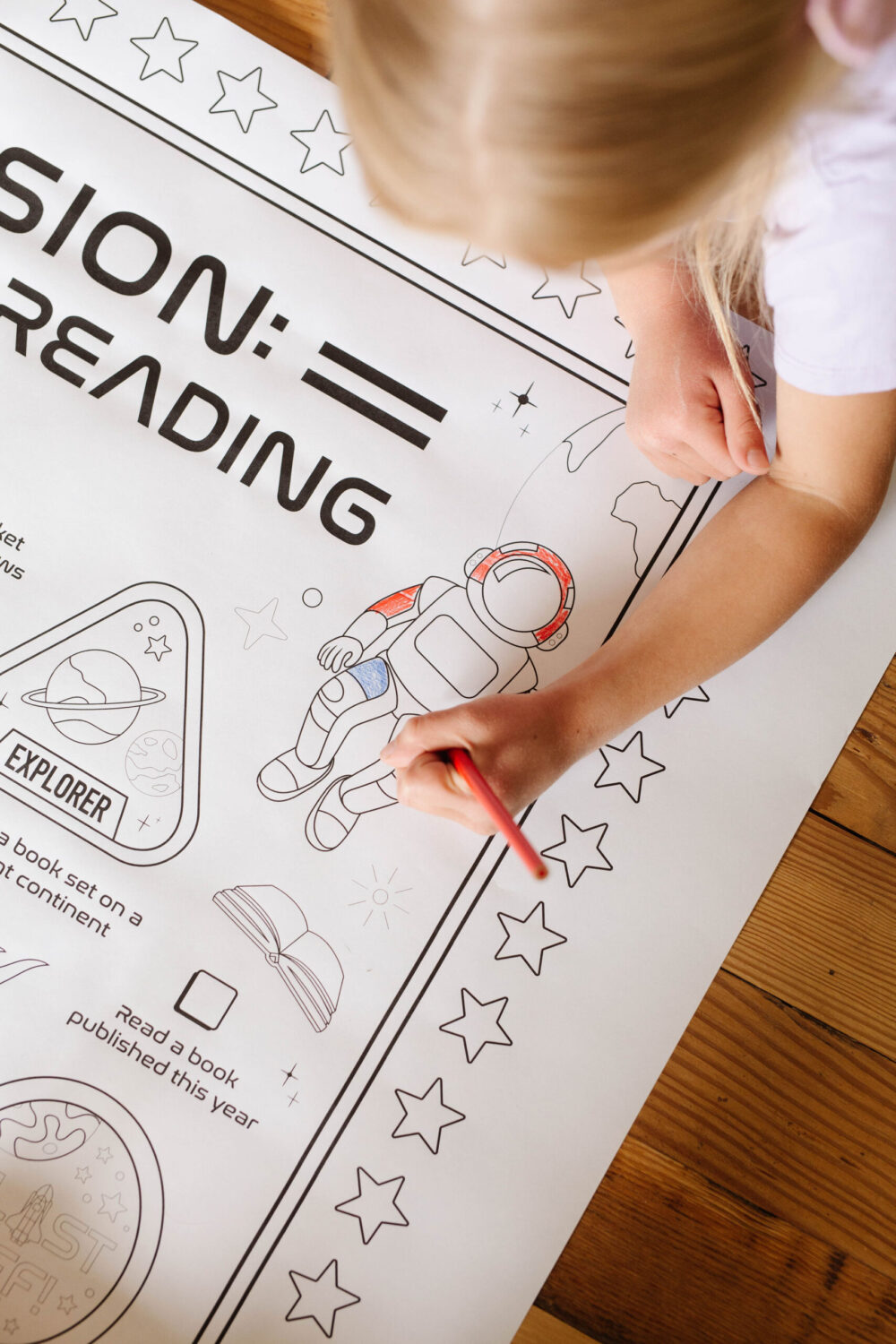 Second are the reading patches! If you print the Summer Reading Chart at a 24×36 size (which costs less than $4 – there are step-by-step instructions here), you can print the patches at home and they'll be just the right size to fit on the appropriate spots on your Reading Chart.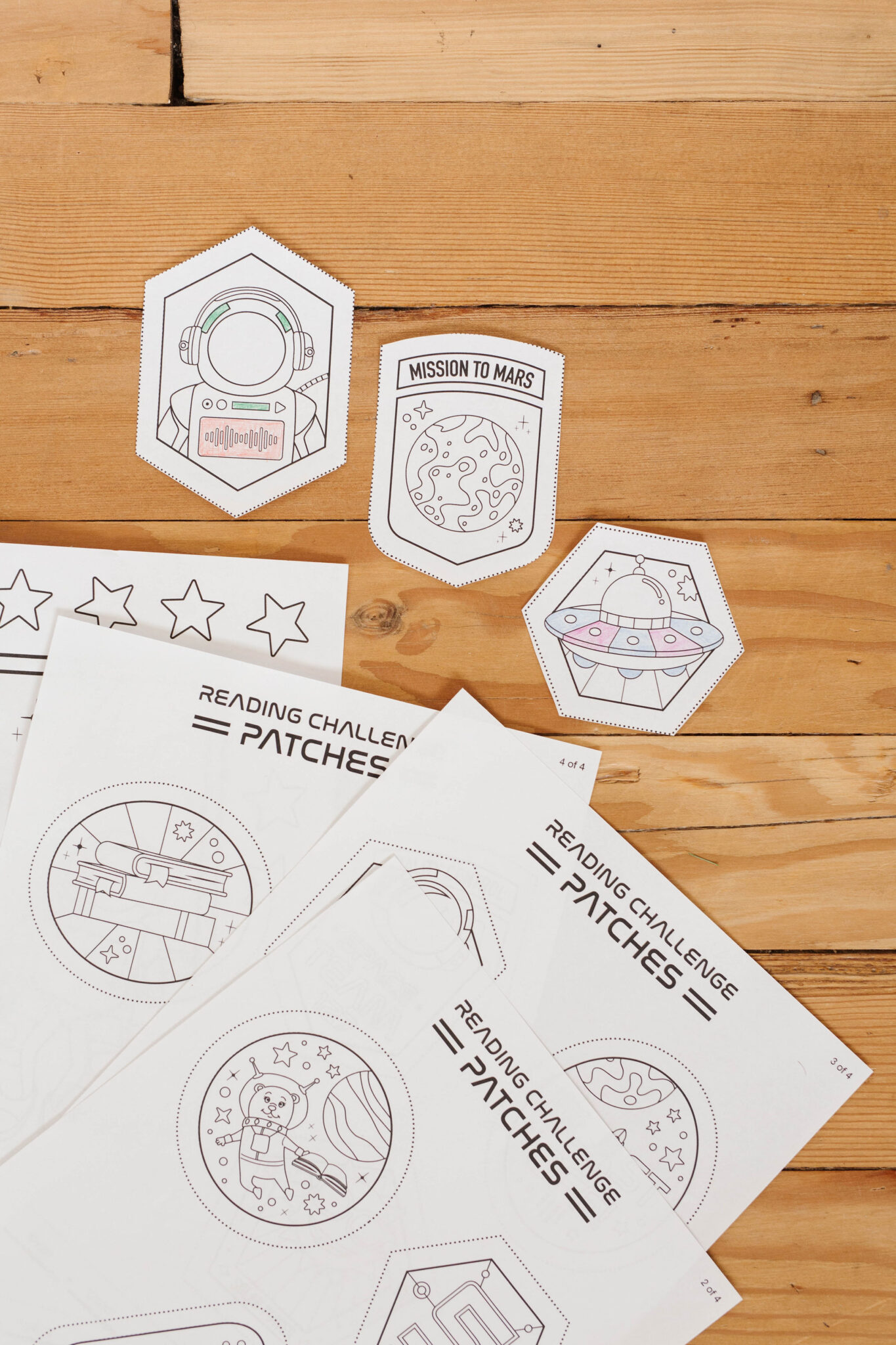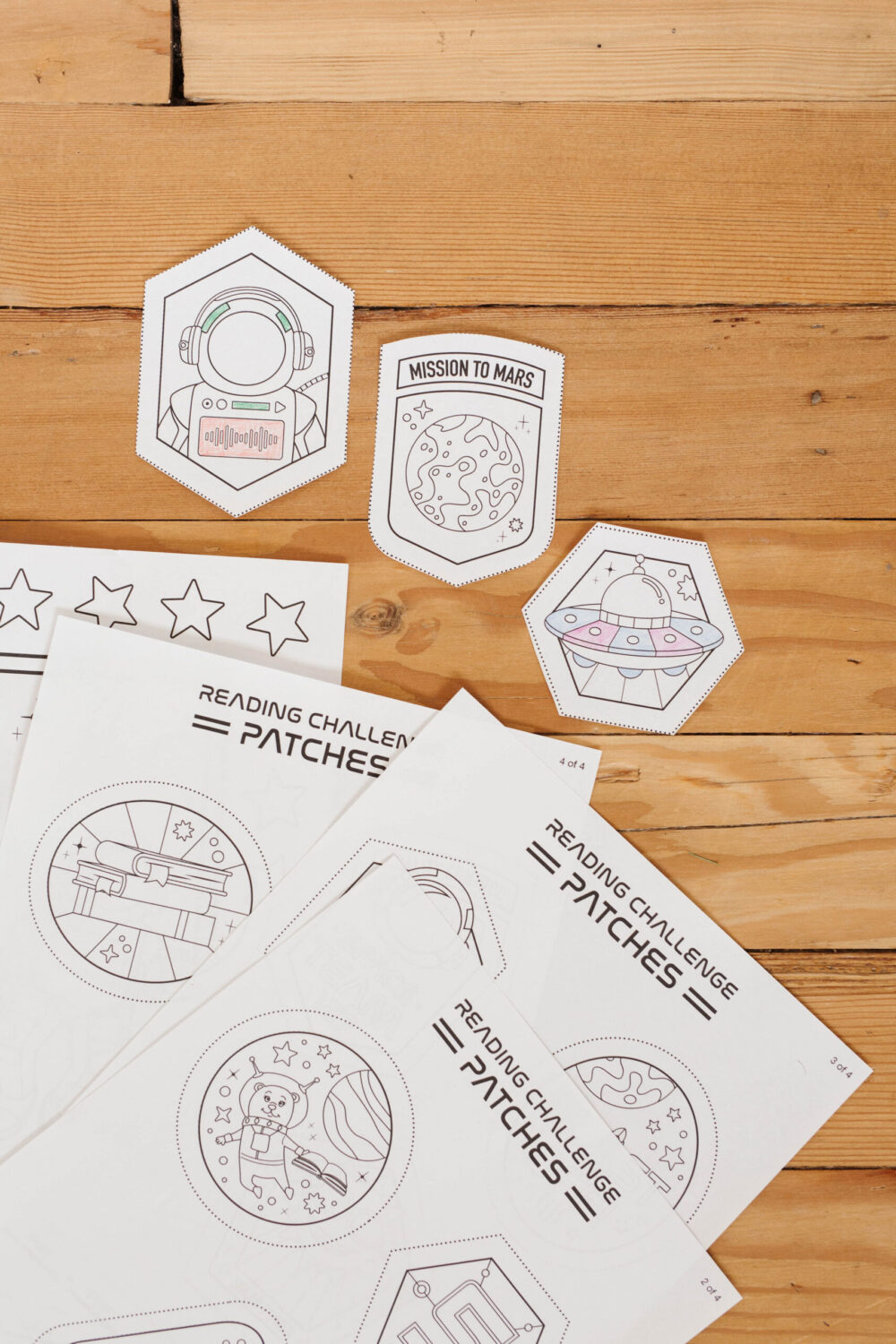 You can plan out the patches to spread them out throughout the summer (just write the dates on the back of them!) or use them as surprise incentive (draw them out of an envelope) or divide them up between multiple kids and then add them to your chart as you finish them.
Or pick another way to use them that fits your schedule and preferences!
You can absolutely use the Summer Reading Chart without the patches too, if that's easier for you.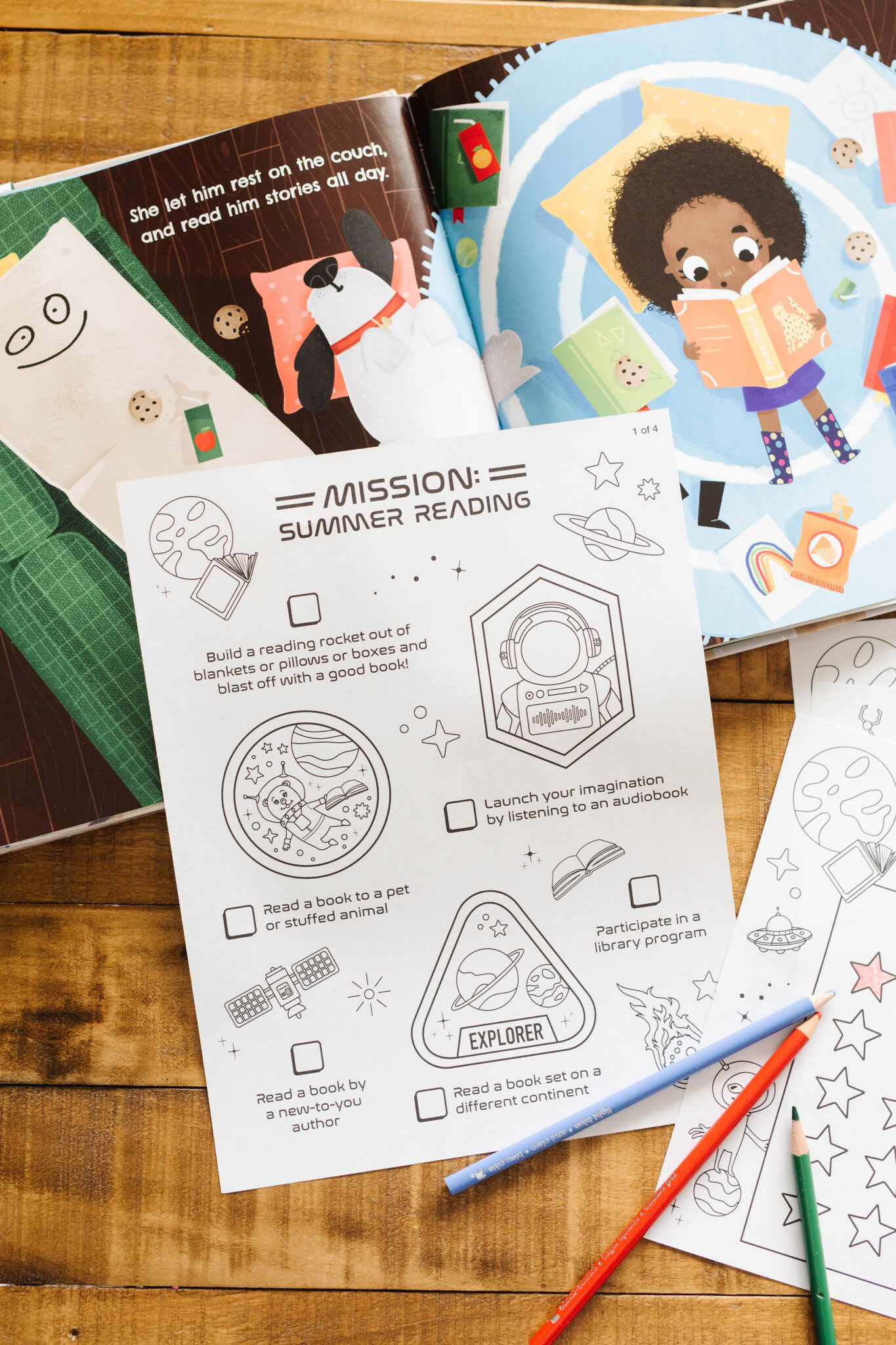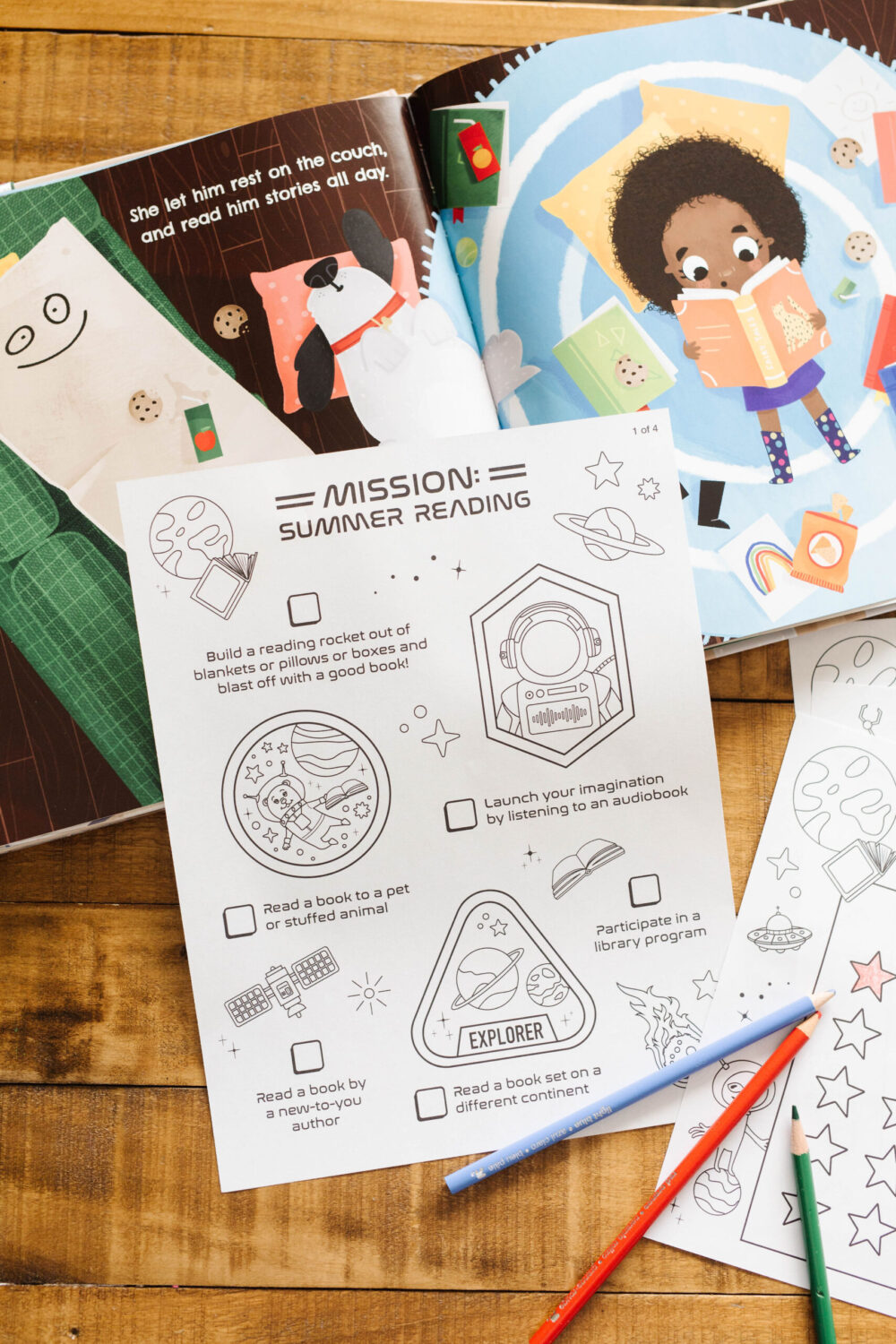 There are also print-at-home versions of the both the Reading Chart to track your reading and a separate chart with all the challenges on them, so after you download them at home you can print them both or just one and use them however works best for your family.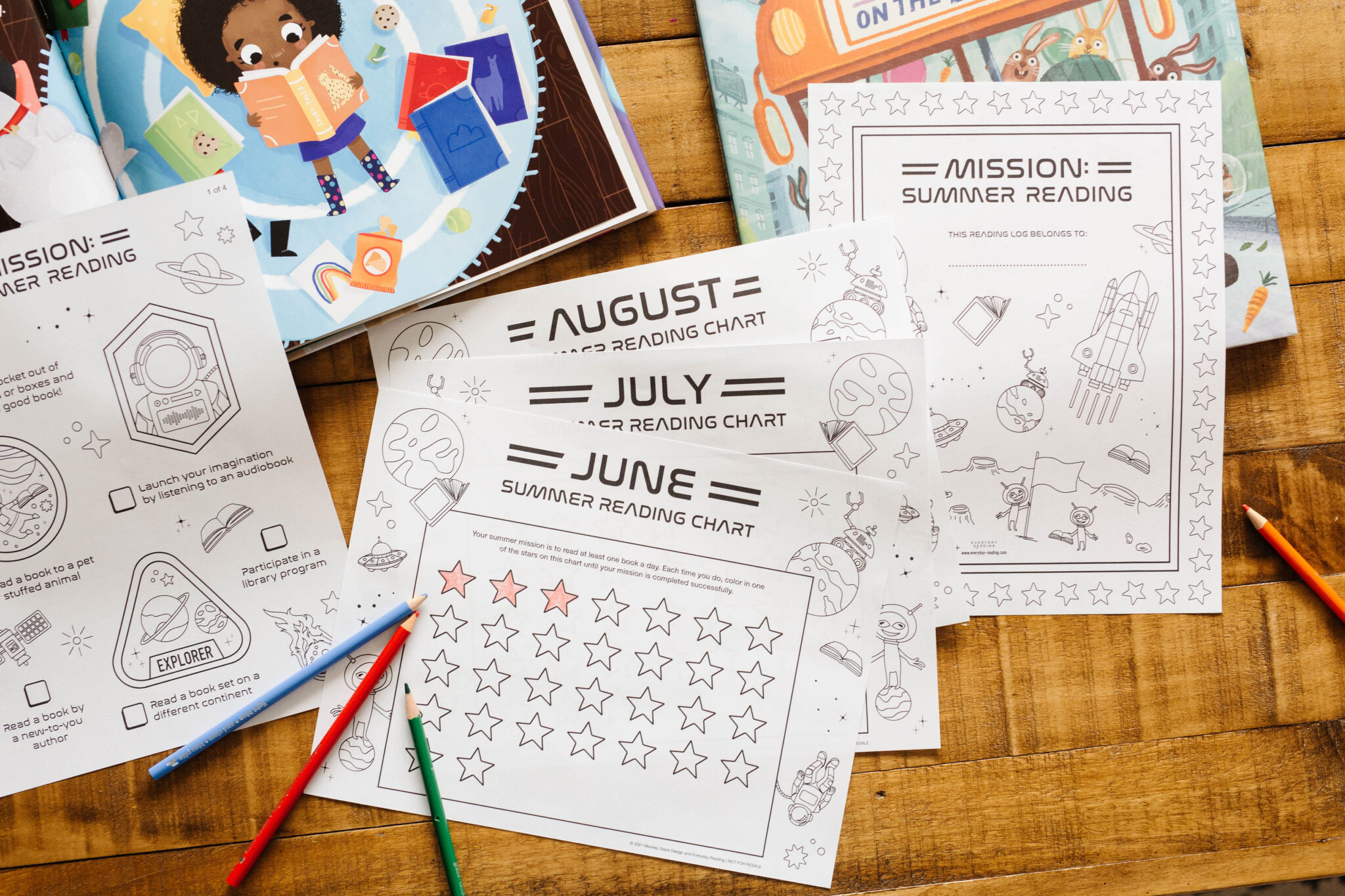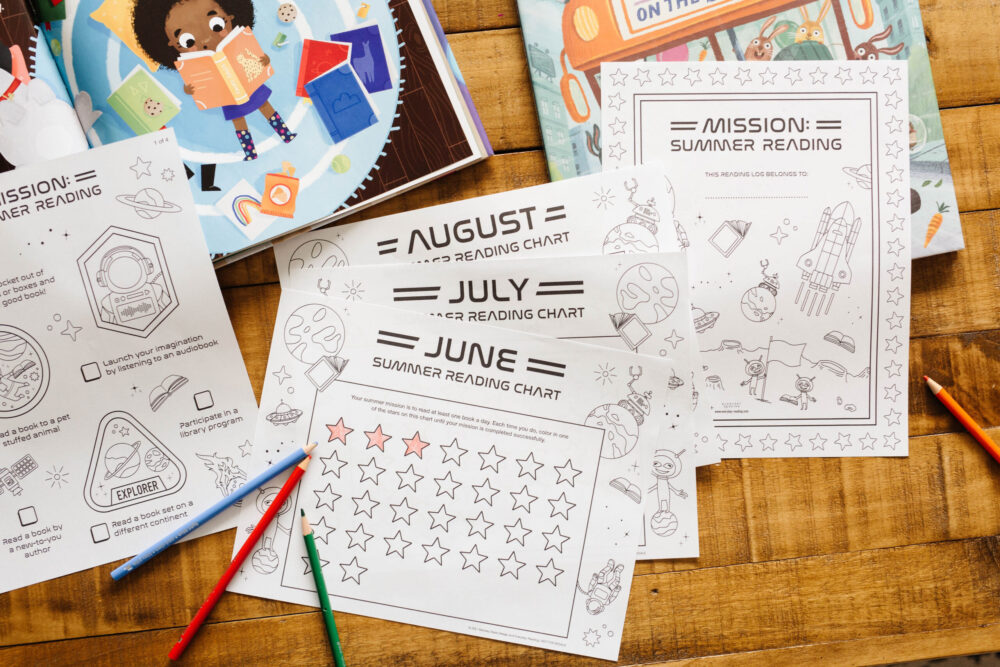 Ready to grab your free copy? Pop in your email address below and it'll come right to your inbox, ready to print!
I hope you love it as much as we do – I can't wait to see your summer reading adventures!
P.S. The two previous Summer Reading Charts are both still available for free here, if you'd like those ones instead!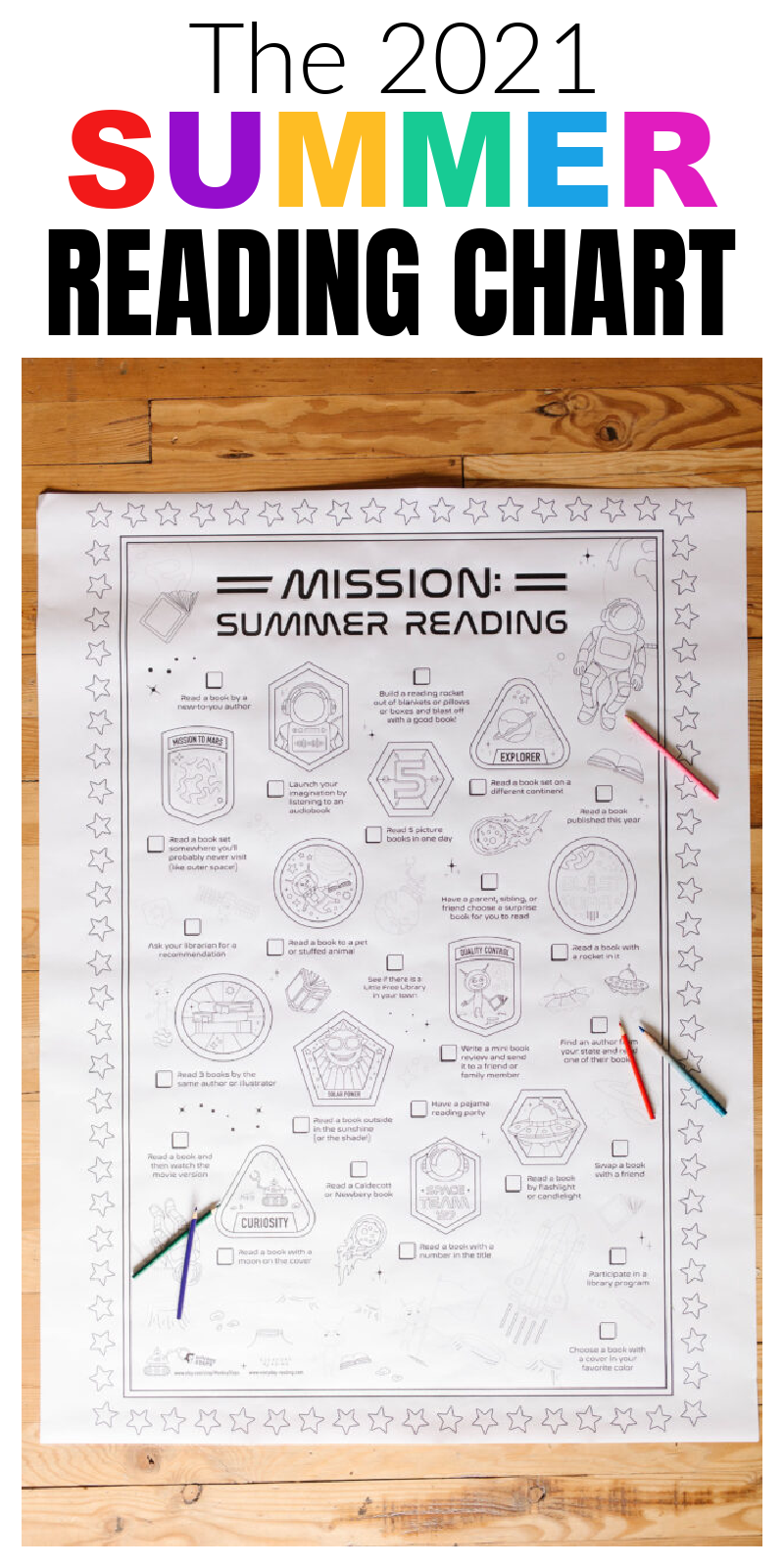 If you liked this space Summer Reading Chart, you might like these posts too: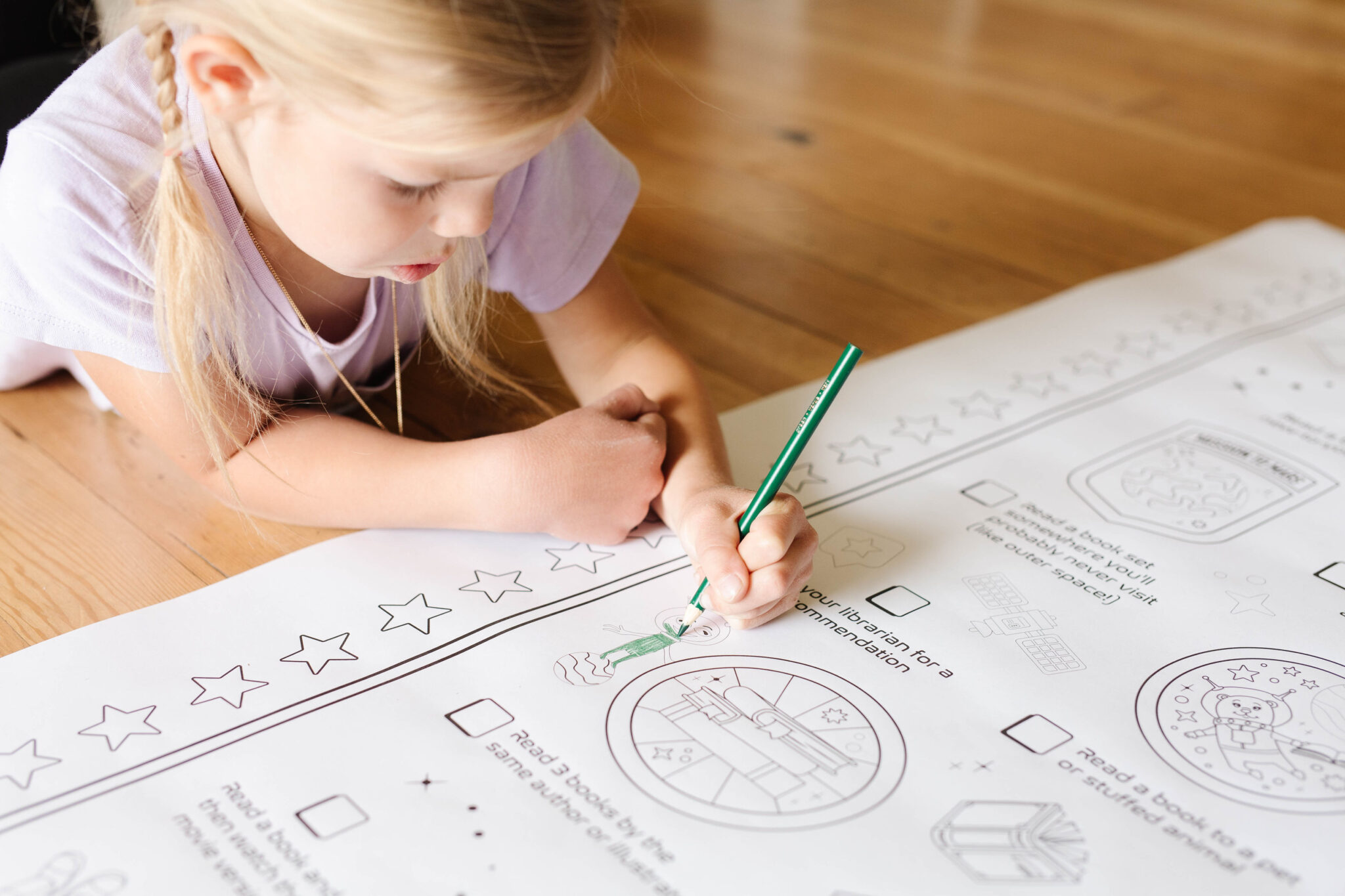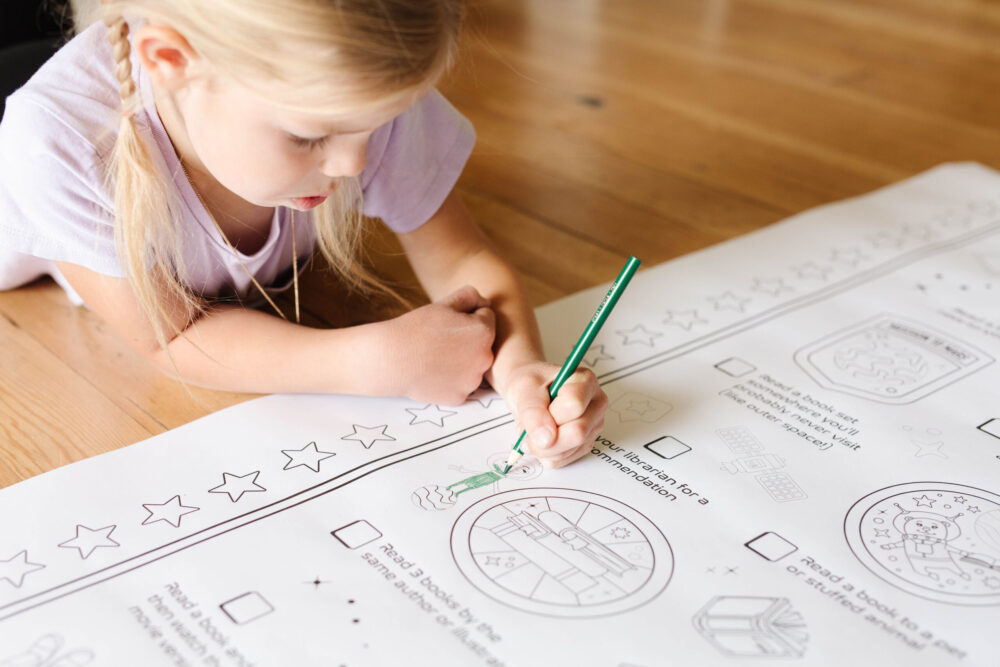 Photos by Heather Mildenstein