With the Summer Reading Chart launching yesterday, it truly feels like the beginning of summer to me!
This coming week, the annual 100 Picture Book List comes out and so does the 7th Summer Reading Guide.
Summer Reading is JUST around the corner!
In the meantime, here are some terrific book deals to keep you go going this weekend.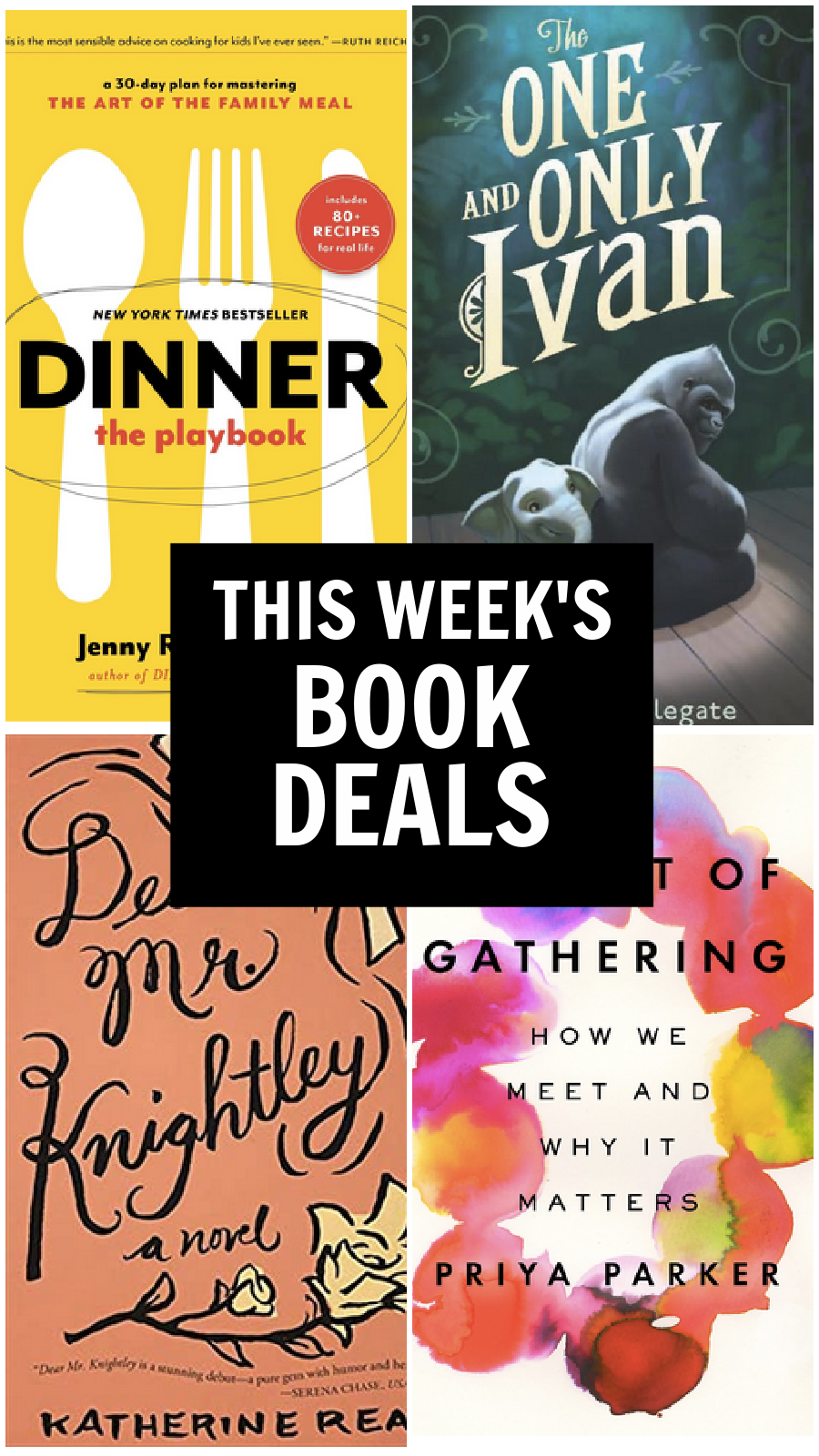 The Art of Gathering: How We Meet and Why it Matters by Priya Parker – ebook
This book has been on my to-read list for literally years and especially now as gatherings are starting to be a real possibility again, it feels like the best time to read this.
The One and Only Ivan by Katherine Applegate, illustrated by Patricia Castelao – ebook
I pretty much don't care for animals (I know) and I STILL think this is one of the best kids books ever, Newbery winner or not. When a book is this sweet, funny, and well-written, who cares if it's narrated by a gorilla? Not me. (Full review here) 

Dear Mr. Knightley by Katherine Reay – ebook

I don't know that there has ever been a book I've had more people recommend to me and I finally read it a year or so ago – it's a totally sweet, fun romantic read. A perfect summer pick!
Dinner: The Playbook by Jenny Rosenstrach – ebook
So many of you read and loved Dinner: A Love Story with me for Everyday Reading Book Club last year and this is the companion book that gives you all the details about how to actually get dinner on the table!