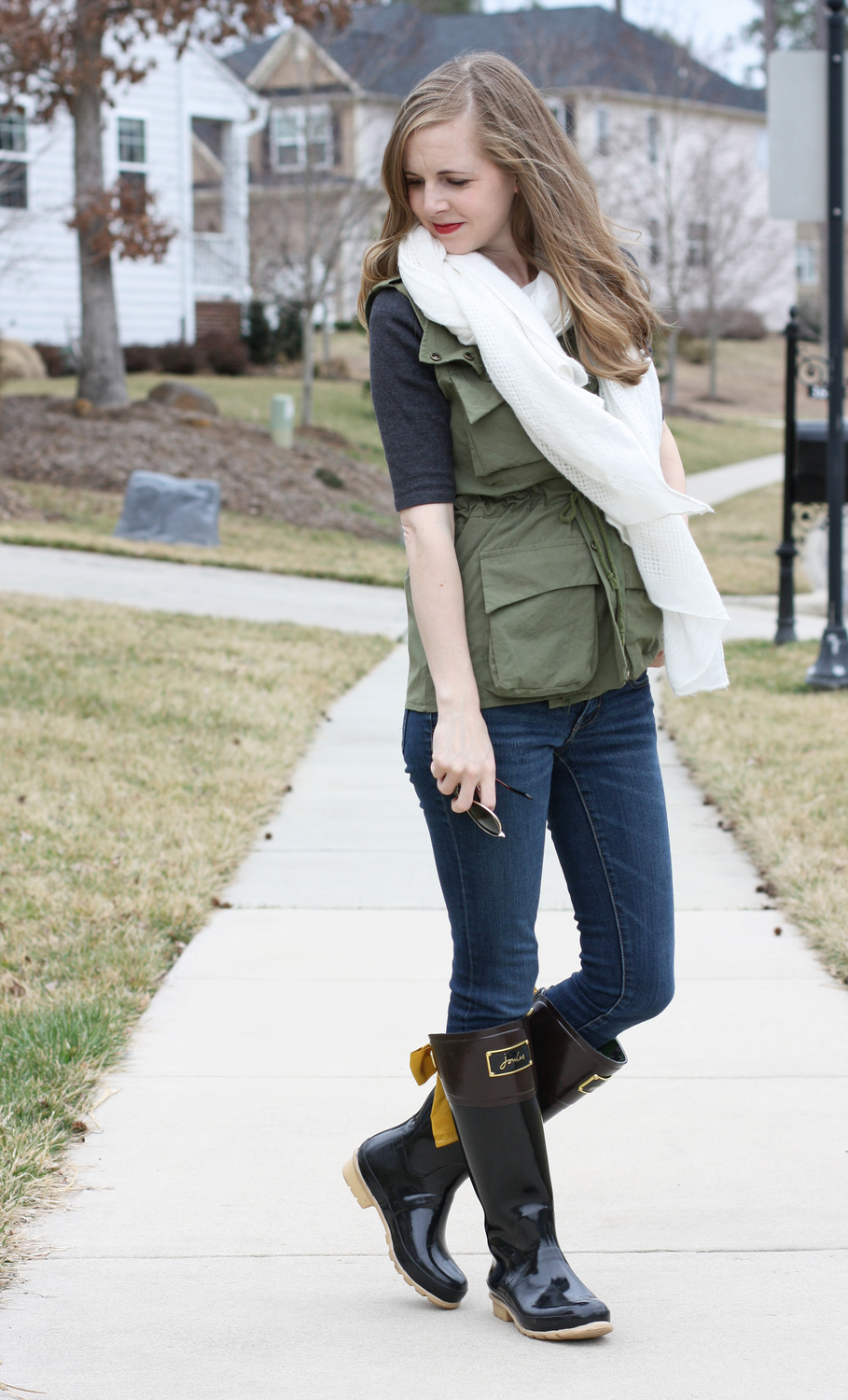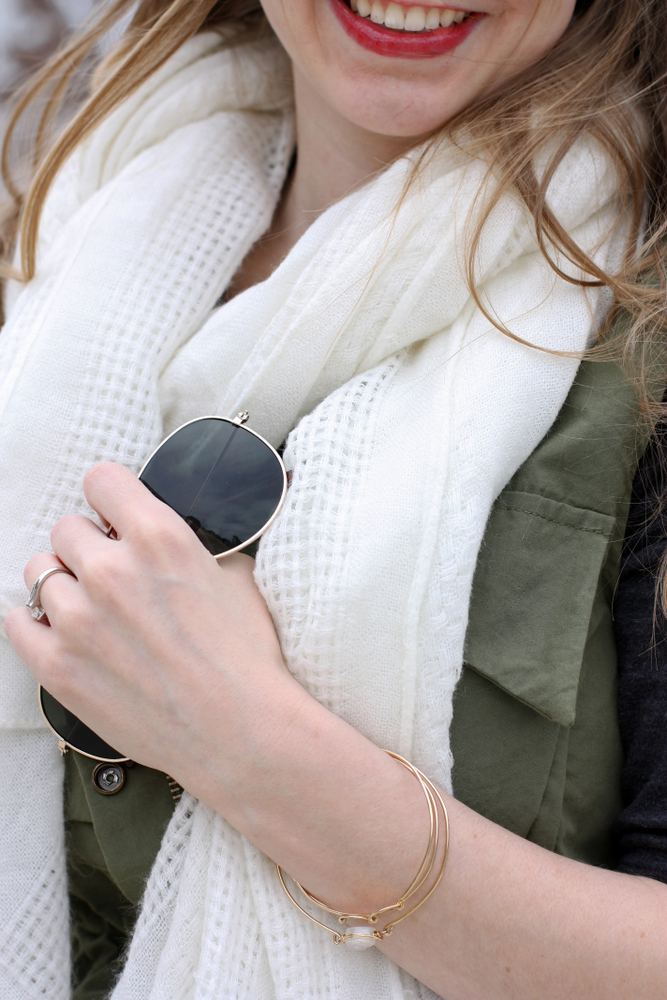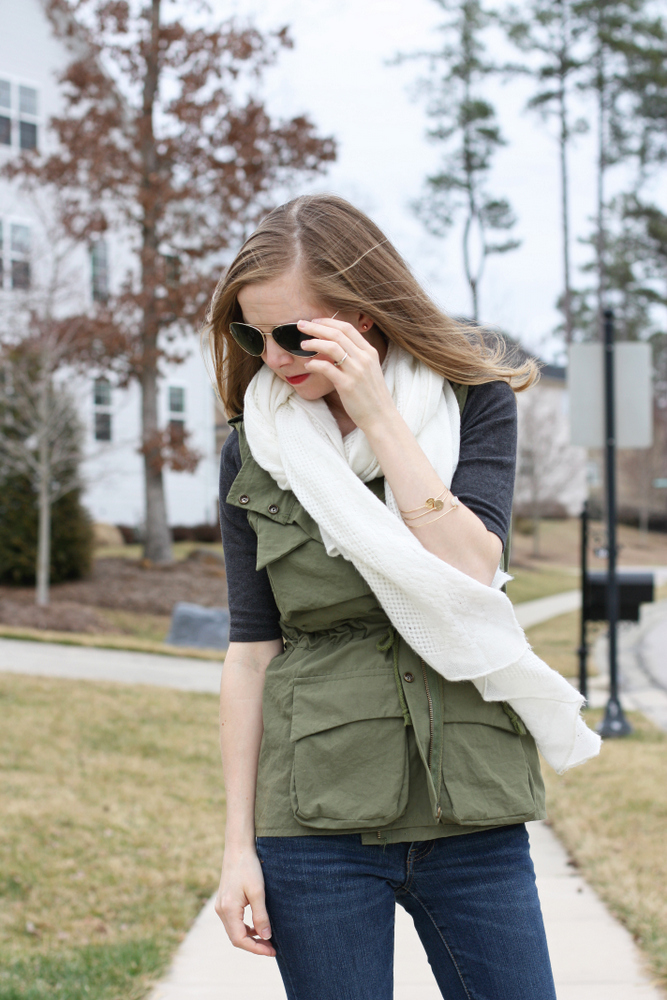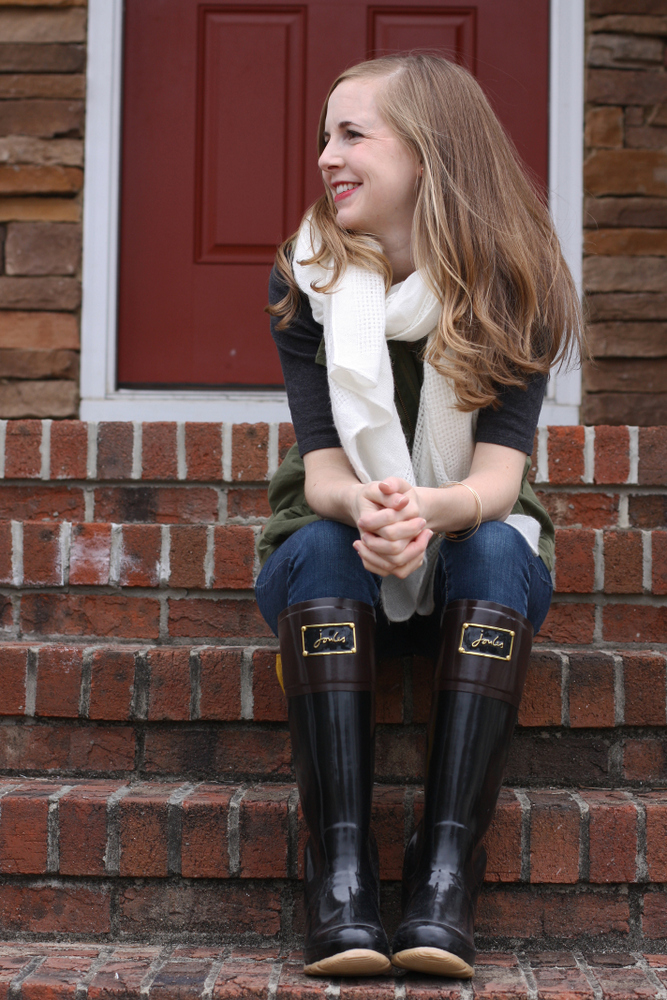 It's basically like heaven to have most of my closet back at my disposal.
First there was the eight months of living out of a suitcase, and then I came home and could only fit into about five additional items.
Ironically, though, every item in this outfit is something I had while we were in London except these jeans (my beloved favorite jeans that I bought for $15 a year ago), so. . . I guess I'm not actually doing a great job taking advantage of having my entire wardrobe back.
Or maybe I just did a great job packing the things I like most.
Yes, let's go with that instead.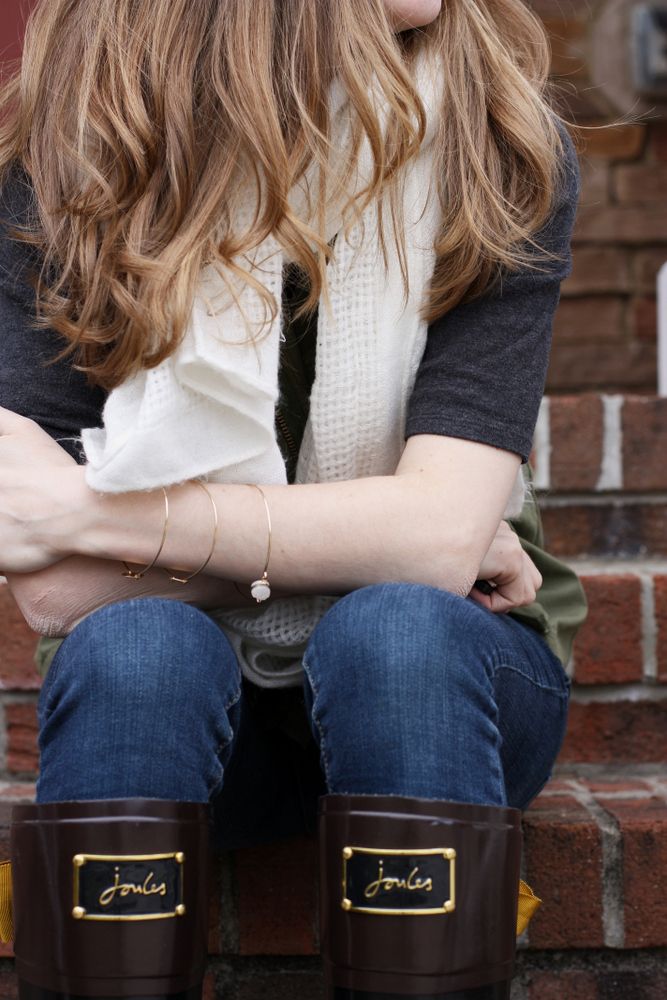 Earrings: Old Navy