Bart asked a few weeks ago what the first thing I'm going to do when I'm not pregnant is.
The answer is sleep on my stomach.
The thought almost brings a tear to my eye.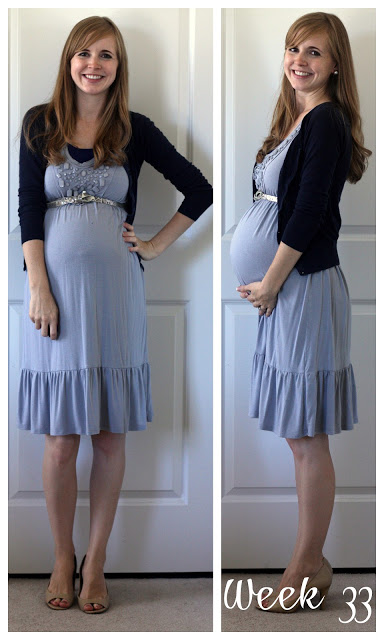 Also, I mentioned to Ella the other day that eventually she and the baby sister will be sharing a room. And Ella got very concerned and said, "No, this is my room. Baby sister can sleep in the bathroom."
As the oldest child myself, I have a special little bit of empathy in my heart for Ella, who will spend her life as the oldest child. I'm treasuring these last weeks of it just being the two of us.
*********************************
On Disney Baby this week: