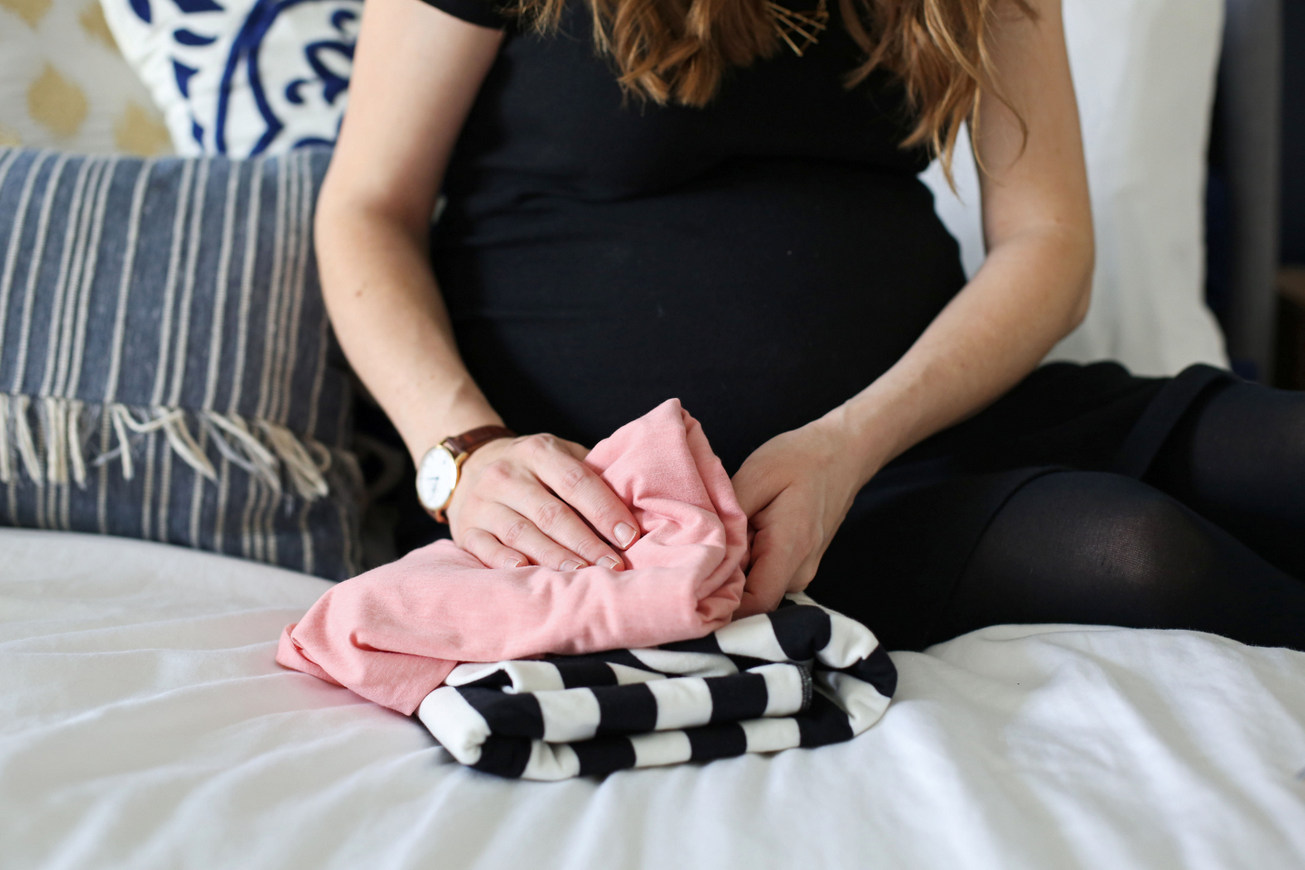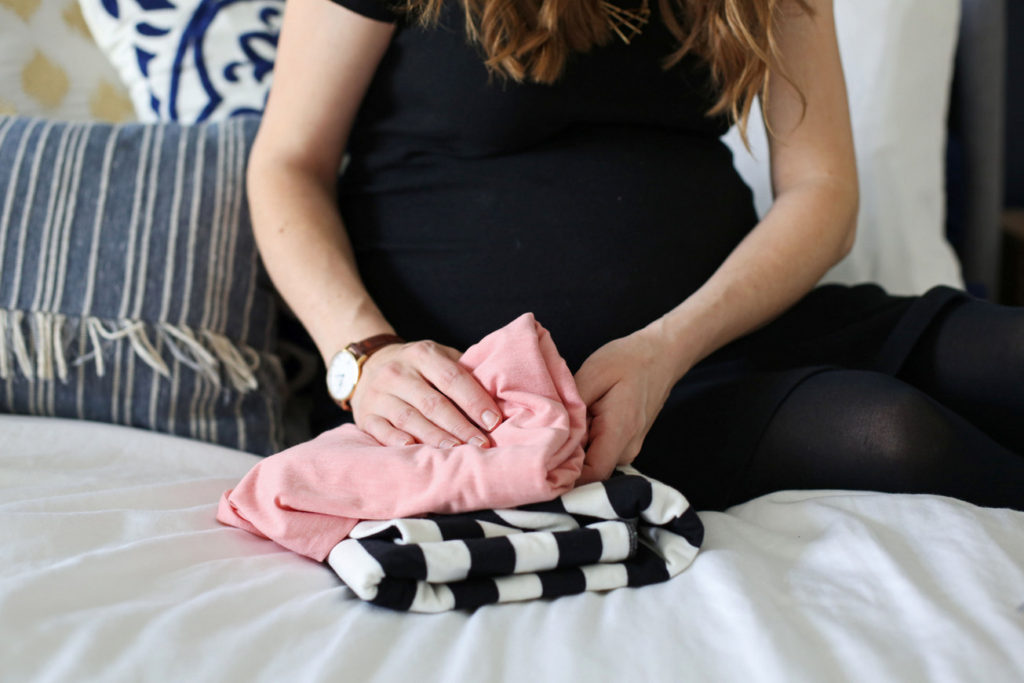 With this baby's due date past now, I'm definitely in final nesting and prep mode.
I remember before Ella was born, crying in the living room of our tiny Boston apartment that we didn't have an actual nursery for her (in fact, we could barely squeeze her tiny bassinet into our bedroom). Hello, hormones.
Then when Ani was born, we didn't have a room for her either in our two bedroom apartment, which made moving into a house in North Carolina the best thing ever because we finally had a nursery for her (and just looking back on those pictures reminds me how much I LOVED that little house).
With Star, we HAD a nursery for her but she never slept one night in it because she was in our room until we moved to Arizona and Ani slept in her room instead.
This time, I'm planning on the baby sleeping in our room for a few months, so we haven't rearranged bedrooms yet and will probably wait until the end of spring or early summer to play musical bedrooms.
But even without worrying about a nursery, there is plenty to do to get ready for a new little person to arrive.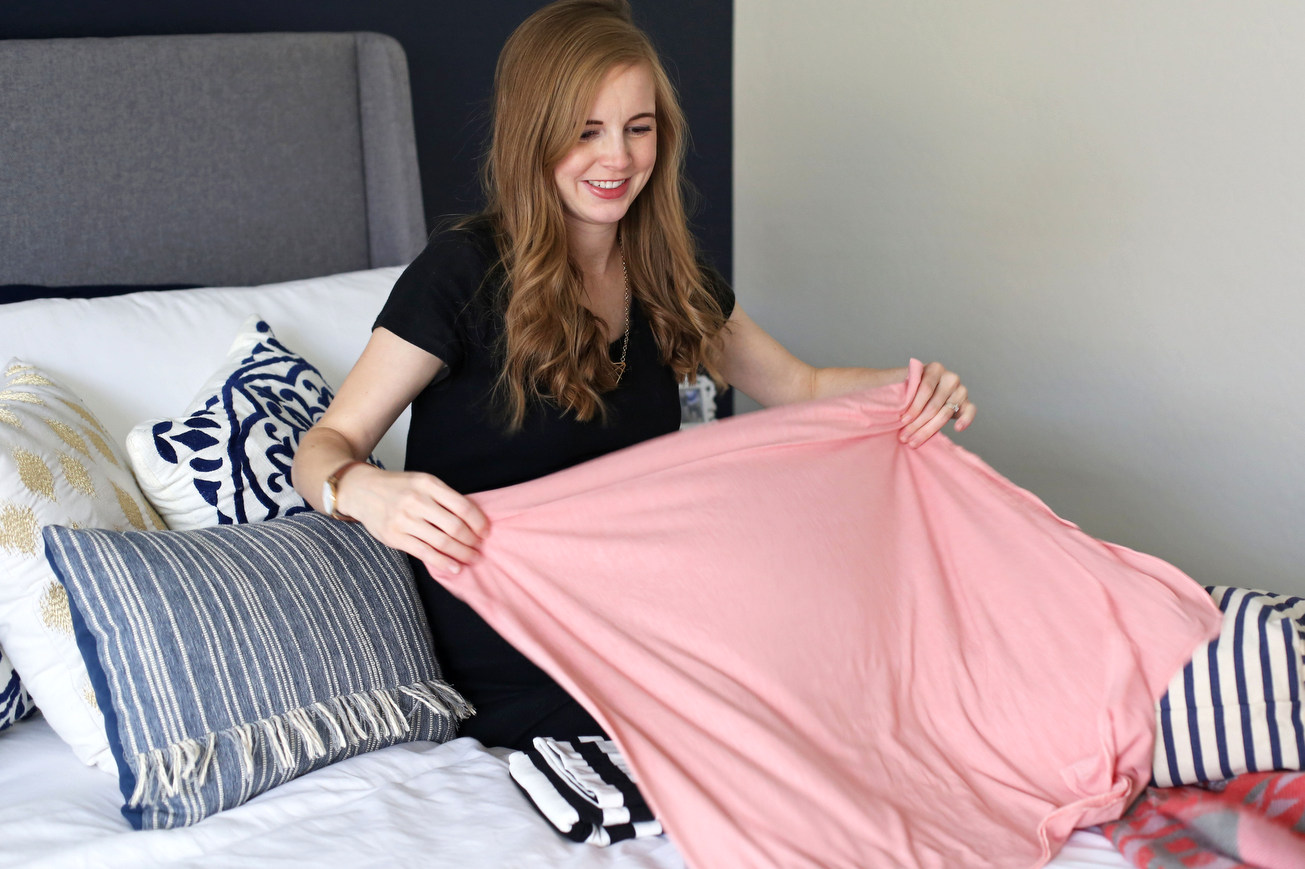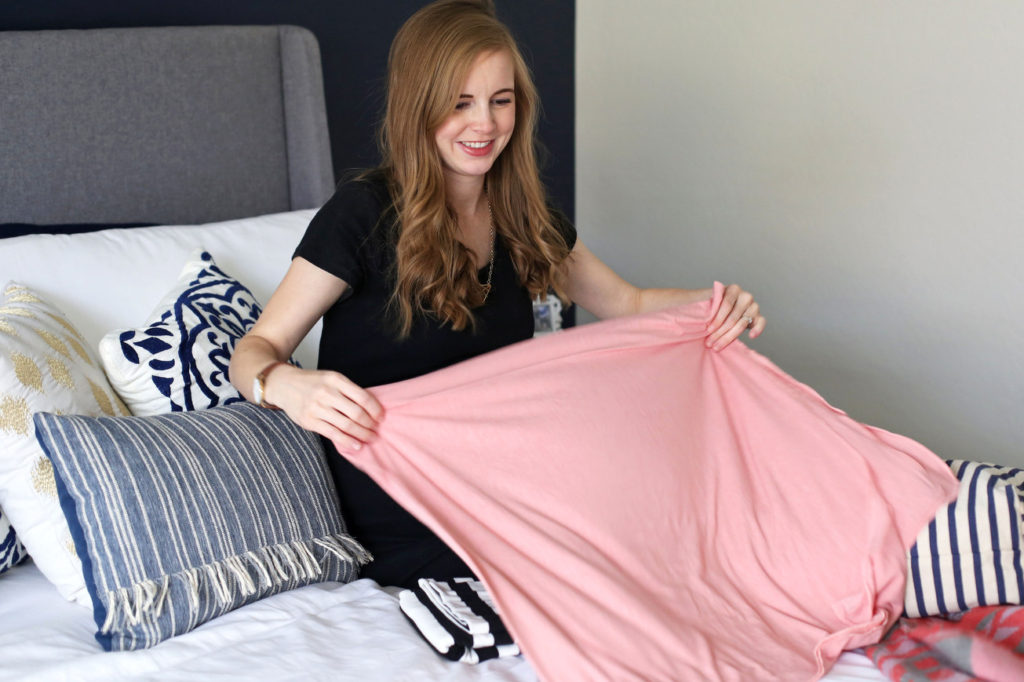 a few things we took care of to prepare for a baby:
We had to upgrade to a minivan because both of our cars only had 5 seats. I'm not opposed to driving a minivan, but I was NOT thrilled to have to get rid of one of our perfectly good, paid-off cars and get something new. I do love that Star calls it "the minivan car." And I love the sliding doors (our garage is not large so Bart and I have to park pretty close together and his side door has a whole row of white dings on it from all the times the girls opened the old car's door right into his car).
Star moved up in the world into a front-facing carseat. She's pretty tall for her age and was getting more and more cramped in the infant carseat, and any time I was driving around with her and Ani wasn't there, she'd beg to ride in Ani's convertible carseat. Britax, who I've worked with a lot over the past few years, sent us the Advocate ClickTight Convertible Car Seat, and Star is the world's happiest camper. I also love that instead of having to thread the seatbelt through the base, the seat pops up with one button and you can just put the seatbelt over then snap the seat back down. How did no one think of that before?
This also meant that our infant carseat was now ready for a new little occupant, so I took off the whole seat cover and canopy and ran them through the washer and vacuumed out the whole inside (I was a little horrified by how many crumbs and junk was in there!) so it now looks brand-new and I'm ready to have some serious arm muscles again from carrying a carseat around.
I've also been a mom long enough now to know that the hospital swaddling blankets are approximately 1/2 the appropriate size (at least for my last giant ten-pound baby), so I have this set of Copper Pearl swaddling blankets ready to go. And I packed these tiny bows from Wunderkin Co too, because I'm all in as a girl mom at this point.
Packing a hospital bag. I put this off until the last minute because it's so depressing for me to see it there for weeks and weeks as I keep NOT going into labor, but after how fast last time was, I don't want to be scrambling around like a crazy person if my water breaks and things seem to be super fast again. (If you're interested in what I packed, it's about the same as last time)
Organizing every closet. Because I'm a crazy person. My spice cupboard is the last one that I really need to tackle because it makes me INSANE on a daily basis.
Do you have projects that a new baby makes you think about even if they aren't particularly related to a new baby? One of those for me is our back patio. The weather is perfect this time of year and I want a place to sit while the bigger girls play and that I can nurse the baby or just hang out while she naps. Right now we have only a picnic table out there, and Ella told me I could just sit on it and nurse. Um. . . no thanks. So I'm spending a lot of time thinking about how to make our patio more useable and fun. Note that I'm not actually DOING anything, but I am pondering it.
Stocking up on tiny diapers. I always get Pampers Cruisers for Star (that three-channel diaper is a game-changer in my book), but it's fun to get some Swaddlers now too. I bought one pack of newborn diapers and then a bunch of size ones. And basically bought out the wipes aisle at Target. I should probably find my enormous stockpile of burp cloths too.
Checking out a million library books. Because I'm anticipating a lot of time reading while I nurse this baby, at least until my mom leaves and then I have to go back to being an actual parent again. Plus, Ella goes through chapter books like it is her job, so I need a lot to keep her stocked over the next couple of weeks until we are up for a library visit again.
Every errand and chore I can think of from making returns to working through my ironing basket to mailing packages to writing thank you notes to cleaning the bathroom. I act like I'll never leave the house again after I have a baby. But seriously, I'm not returning a quart of wood stain with a newborn.
Basically, I'm just at the point where I'm so excited for this little lady to join us. It's such a wild ride to add a new person to the family!
if you liked this post prepare for a baby post, you might like these other posts: