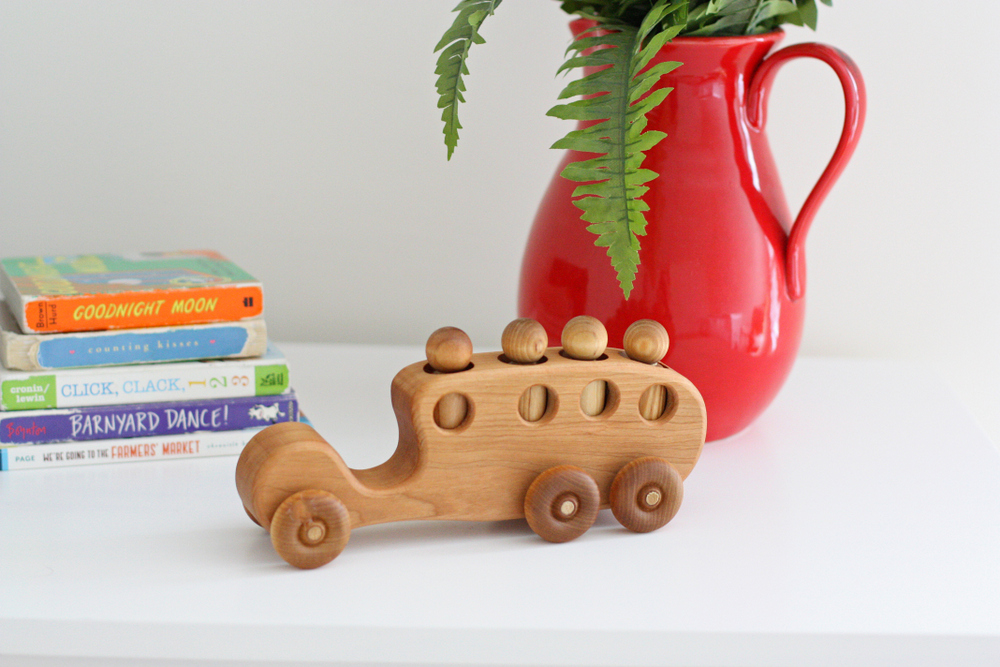 I really like a simple nursery.
This room, tucked at the very back of the house, stays nice and clean (Ella's room next door . . . not so much) and going in there is so relaxing.
Also, when I made this mobile back a few weeks ago, I hung it from one of the shelves in my office so it'd be the right height for photographing (which is why you can't believe everything you see on a blog).
And then it stayed there. I kept thinking "I should really go hang that up" but I always thought that during nap time or when the girls were down for the night, so it didn't happen.
I finally got around to hanging it in the nursery this week, and I love how it looks. And on the rare occasions that I rock Star in there (since she still sleeps in our room and Ani sleeps in this room), she can't take her eyes off it.
I didn't photograph the tent that Ani usually sleeps in – she's now rotating between the tent and the crib depending on her mood and the position of Neptune.
P.S. A Summer Afternoon, the shop that sells that darling bus, is giving away a $75 shop credit. You can enter over on Instagram – we have one of their wooden Ferris Wheels and it's to-die-for cute.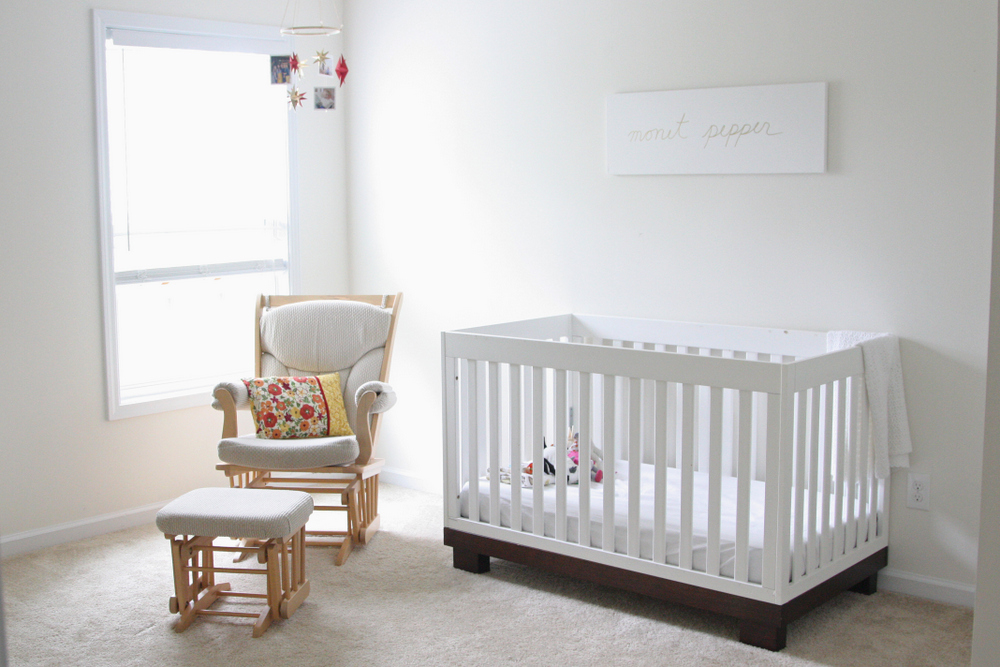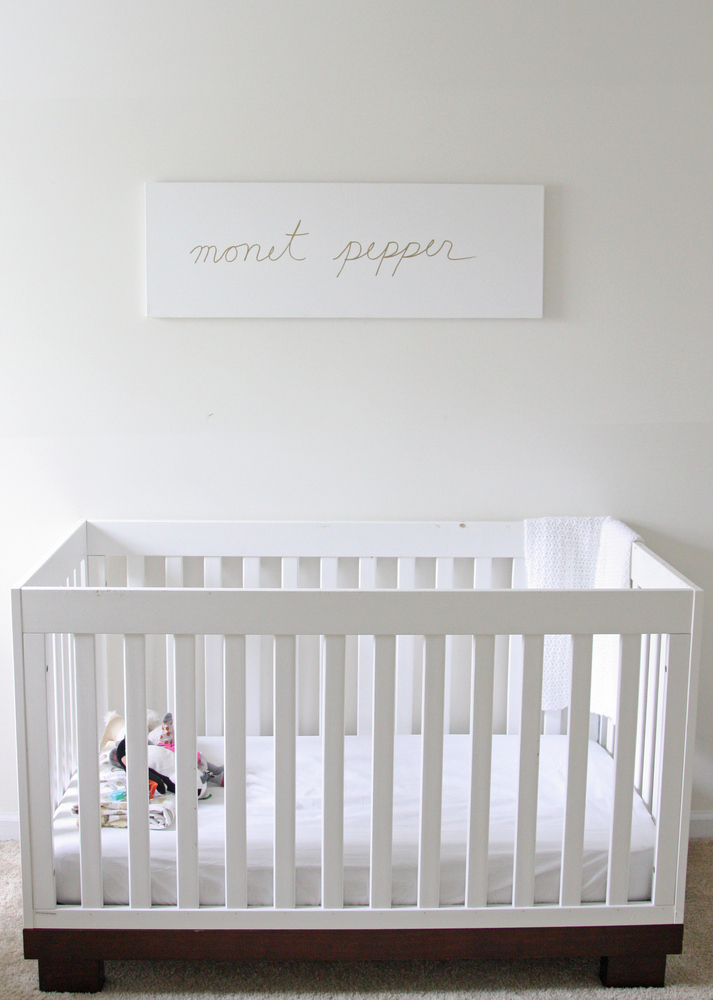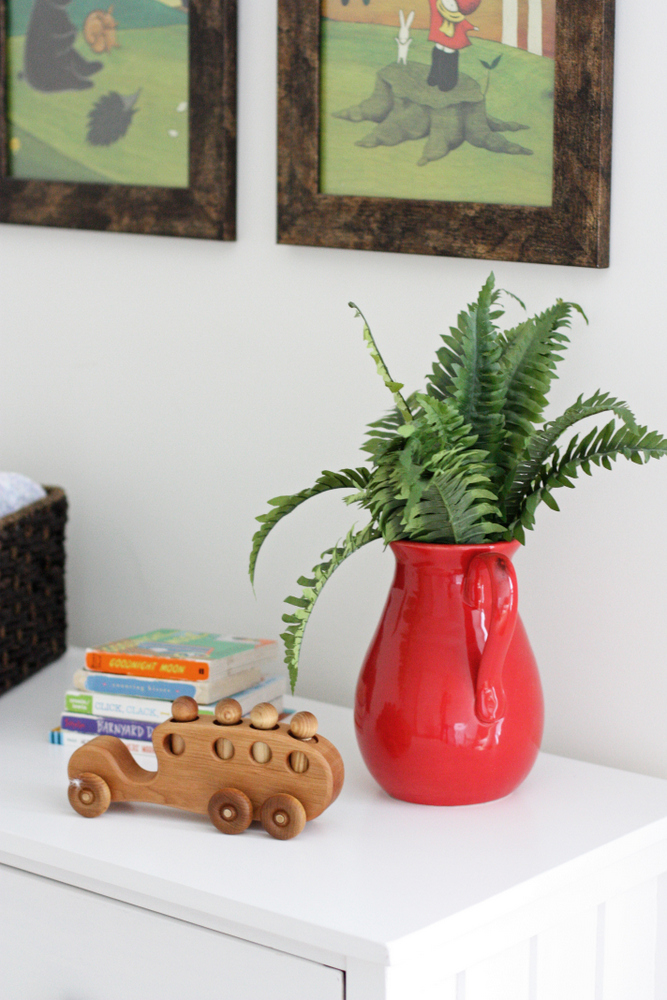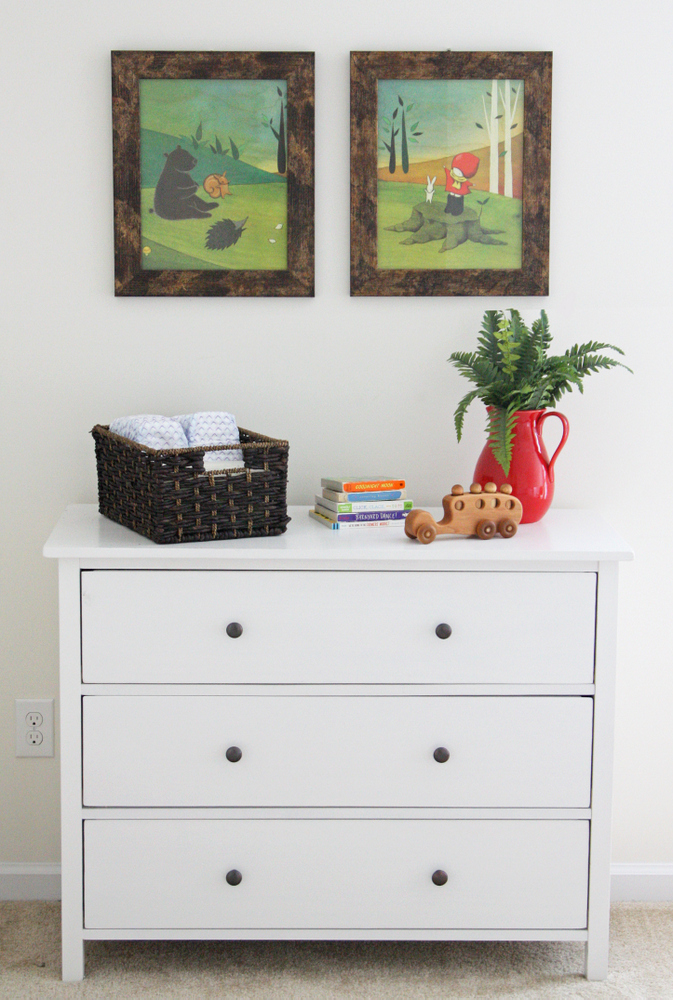 Sources:
Crib: Amazon (gift from my parents when Ella was born)
Blanket: made by my mom
Name Canvas: DIY
Dresser: c/o Home Decorators Collection
Mobile: DIY (tutorial here)
Wooden Bus: c/o A Summer Afternoon
Basket: Home Goods
Frames: Michael's
Pitcher: Sur La Table
Prints: from this book
Glider and Ottoman: Craigslist
Pillow: made by my mom