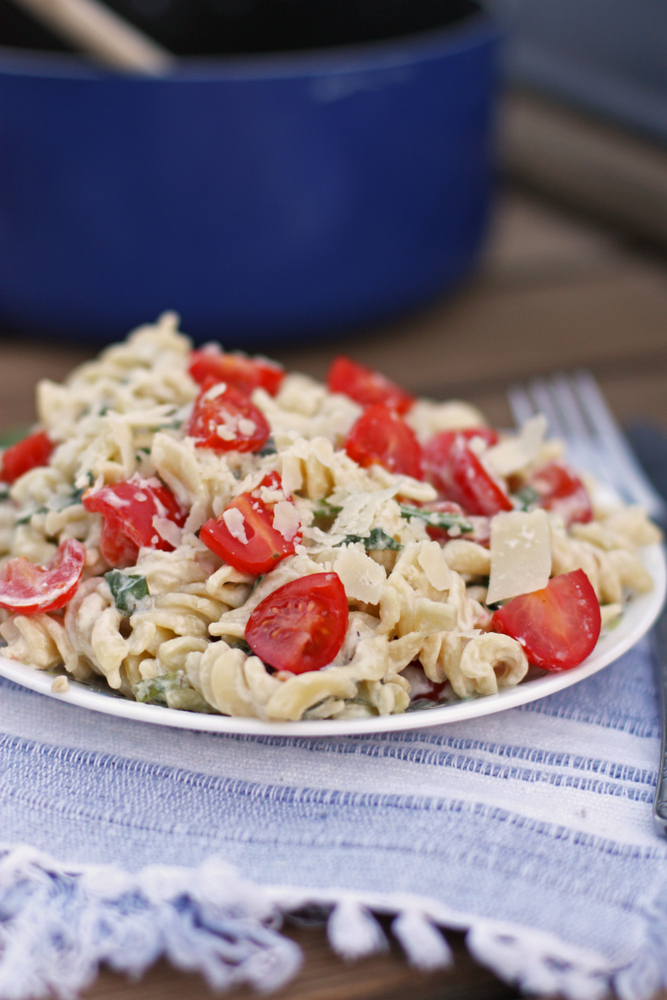 Ani has many good qualities.
One of them is that she is pretty much the most appreciative eater you can imagine. As soon as the prayer is over, she starts pointing to her plate, indicating "hey, serve me up some of that delicious looking stuff."
And then, after one bite, she'll look up, nod her head vigorously and say, "yummmmmm. ummmm! yummm!"
Also, she can really pack that food away. Most nights she has three servings of whatever is for dinner.
Meanwhile, Ella shudders after every bite, asks us to feed her each forkful, and asks "Could we just have snacks for dinner instead?"
Balance in the universe.


(Also, you know what would make these lemon spinach pasta photos better? Some really nice beautiful fresh lemons. But sadly, I'm a giant hack who uses bottled lemon juice and. . .that plastic bottle isn't necessarily that photogenic).


lemon & spinach pasta with tomatoes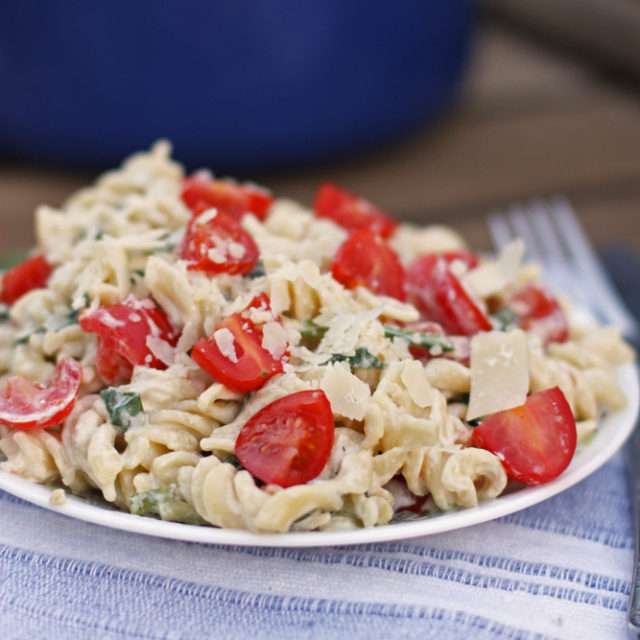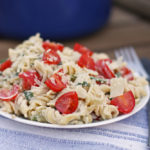 Lemon & Spinach Pasta with Tomatoes
Lemon & Spinach Pasta with tomatoes. Seriously the perfect summer dinner!
Ingredients
1

tablespoon

olive oil

1

tablespoon

minced garlic

2

cups

half-and-half

5

Tablespoons

lemon juice

divided

2

teaspoons

salt

1

teaspoon

pepper

1

pound

dry spiral pasta

2

cups

roughly chopped baby spinach

1/4

cup

grated Parmesan cheese

2

cups

grape tomatoes

quartered
Instructions
In a small saucepan, heat the olive oil over medium heat, then add garlic and cook about sixty seconds, stirring frequently so it doesn't burn.

Add the half-and-half, 4 Tablespoons lemon juice, salt and pepper, and stir to combine. The lemon juice will probably make your half-and-half seize up a little. Don't worry about it. Bring to a boil, then reduce heat and let simmer about 15 minutes, until slightly thickened and reduced. Stir occasionally.

Meanwhile, bring a large pot of water to a boil and add the pasta, cooking it has just a slight bite. Drain and return the pasta to the pot. Pour the reduced cream sauce over the top and cook over medium heat until the noodles have absorbed most of the sauce. In the last few minutes, add the spinach to the pot so it's slightly wilted.

Remove from heat and toss with Parmesan cheese, tomatoes, last Tablespoon of lemon juice, and salt and pepper to taste. Serve immediately.
if you liked this lemon & spinach pasta with tomatoes, you might also like these other posts: