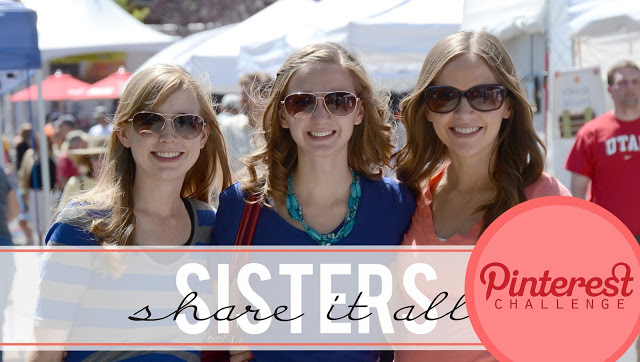 I should have finished two more of my projects by now. But I have not. How embarrassing.
I mean, one of my unfinished goals is to go buy a cupcake. From a place within WALKING DISTANCE OF MY HOUSE. I should be fired (from what, I have no idea. Cupcake eating? Being a sister? Just go with me here).
On the other hand, that gives me plenty of time to tell you about my homemade fruit snacks.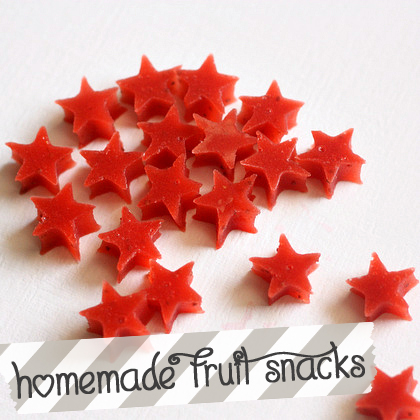 I posted the recipe over at Spoonful last week, but let me tell you about it in great great detail.
First off, they are going to be a little different than a packaged fruit snack. Just accept that and move on. They definitely taste like real fruit, not like plastic-y candy. Is that good or bad? Up to you.
Second, because you're dealing with fruit here, you're going to have to make your own call about how much sugar to put in. I ended up putting four times as much sugar in as the original recipe called for and I still thought they weren't quite as sweet as I maybe would have wanted them (although, by the third day, they'd gotten a bit sweeter). And of course, I was using early spring strawberries which aren't as sweet as they would have been later in the summer, and citrus is notoriously non-sweet when it comes to lemon and lime. If you're doing really sweet fruit and fruit juice (like blueberries and apple juice), you'll need less sugar.
Also, I originally planned to just cut it into squares, but then I was at Hobby Lobby and couldn't resist the tiny cutters in the clay section and, let's be honest, cutting them out with a tiny star was the most fun part. Ella loved doing it too.
And, finally, let me just assure that it's not that difficult. I will definitely make these many times (and it's so easy to use whatever fruit you have on hand).
The basic recipe goes like this:
2 cups diced fruit
1 cup fruit juice
Sugar to taste
1 ounce unflavored gelatin powder (4 packets)
Stick the fruit, juice, and sugar in a saucepan and cook it until it's all soft. Blend it up in a blender and add the gelatin. Pour the mixture into a tin-foil lined 9×9 pan (make sure to leave enough tinfoil on the edges that you can use it like handles and pull the whole thing out afterward).
Let it chill for a couple of hours until it's really solid and then remove it from the pan and stamp away (I peeled the tinfoil off the bottom before I cut them out).
Easy, peasy. Also, mighty impressive to say you make your own fruit snacks, no?
Now I'm off to conquer my fear of freezer paper and actually do the last three pins. Who wants to bet I do the cupcake eating one first?
Check out Merrick and Landen's progress:
And there's still time to join up if you'd like! Just pick six pins and link up your post here!