For the last month, I've been talking about Just Mercy by Bryan Stevenson as part of the Everyday Reading Book Club and it's been such an amazing conversation (tomorrow is the last day of discussion!)
I can't tell you how much I love this chance to talk about wonderful books with you guys and for all of your insightful comments and messages. I appreciate you so much!
(If you've new to the Everyday Reading Book Club, we read one book per month – the whole 2020 list is here – and each Wednesday, I talk about 1/4 of the month's book on InstaStories. It's so fun!).
If you're interested in similar books to Just Mercy, I collected six other books that are alike in some ways.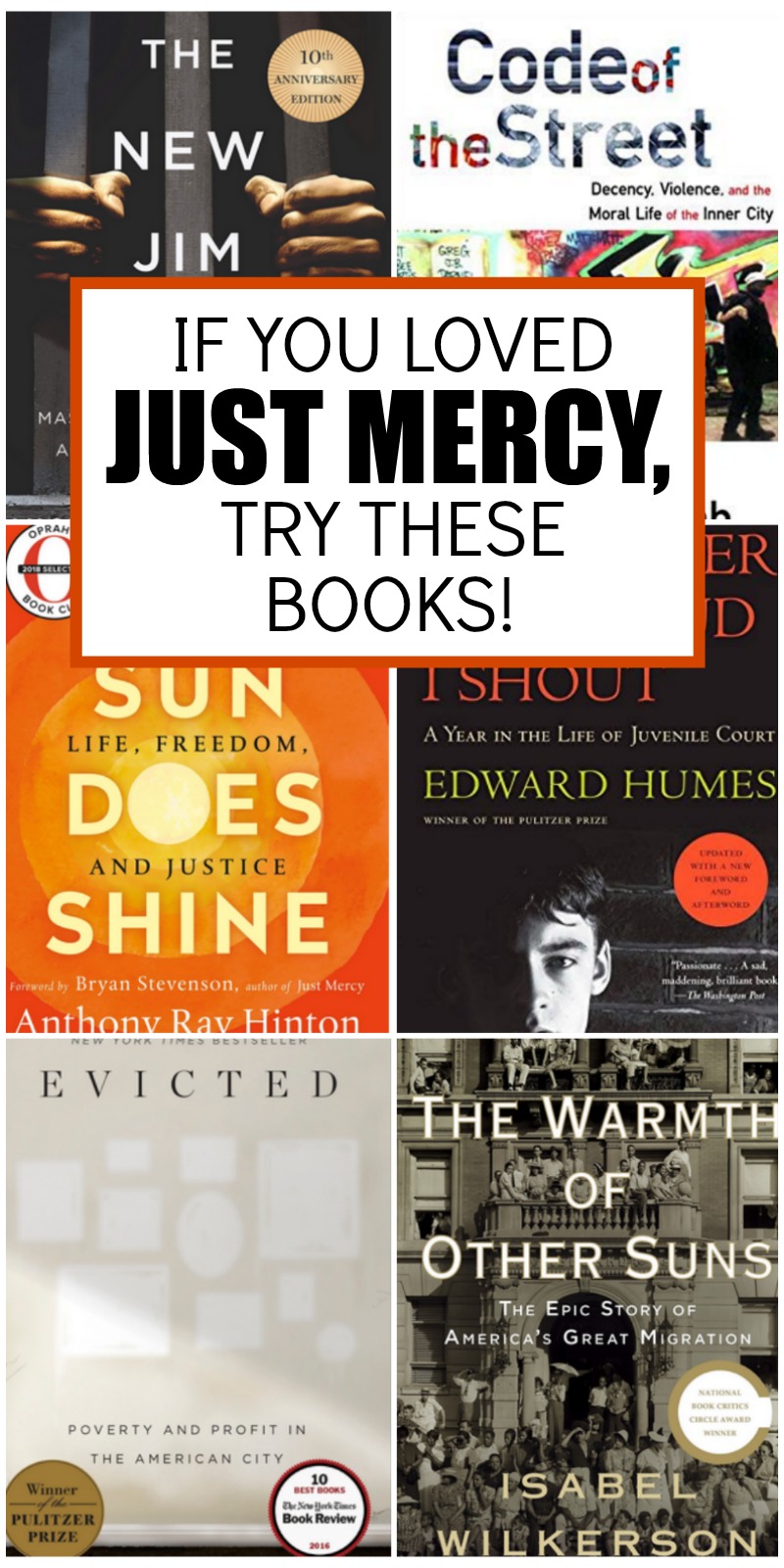 If you liked Just Mercy, you might enjoy:
And if you'd like a printable copy of this list that you can take to your library or screenshot on your phone for easy access, just pop in your email address below and it'll come right to your inbox!
Any other book recommendations to go along with Just Mercy? I'd love to hear!
IF YOU LIKED THIS LIST OF Books like Just MErcy, YOU MIGHT ALSO LIKE THESE POSTS: