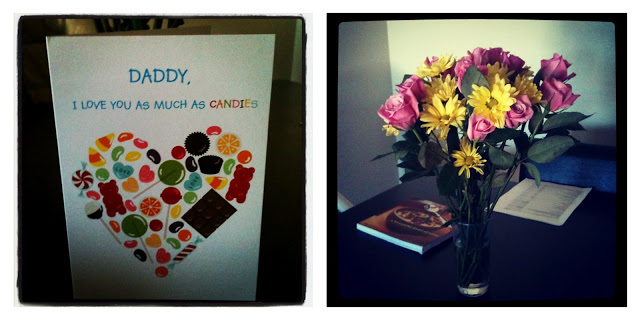 1) A little card from Ella to Dad (she smilingly handed over the energy bars for him too, then immediately demanded that he share them with her).
2) The great thing about apartment living is that you can see your flower arrangement from every room in the house.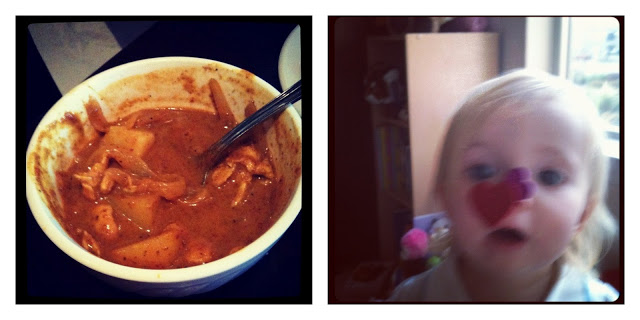 3) A little Thai lunch with Bart (he's in the middle of busy season at work, so he isn't around in the evening today). We've loved our tradition of trying new Thai places each Valentine's Day (many thanks to our neighbor Lindsey for watching Ella while we went out).
4) Sparkly heart stickers at T's house (putting them on her nose was all Ella's idea).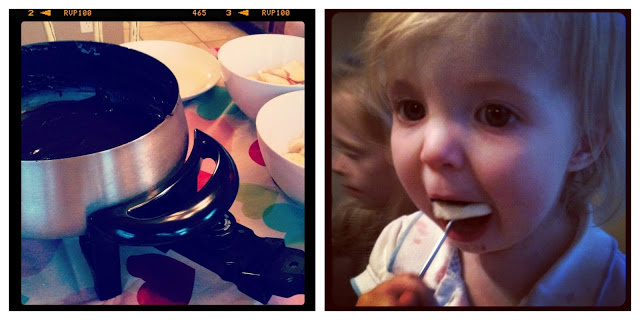 5) Fondue dinner at Ralphie's house (she's nice to invite Ella and me over so we don't have to celebrate Valentine's Day with lonely bowls of cold cereal)
6) Ella approved of bananas in chocolate fondue. Dinner of champions.