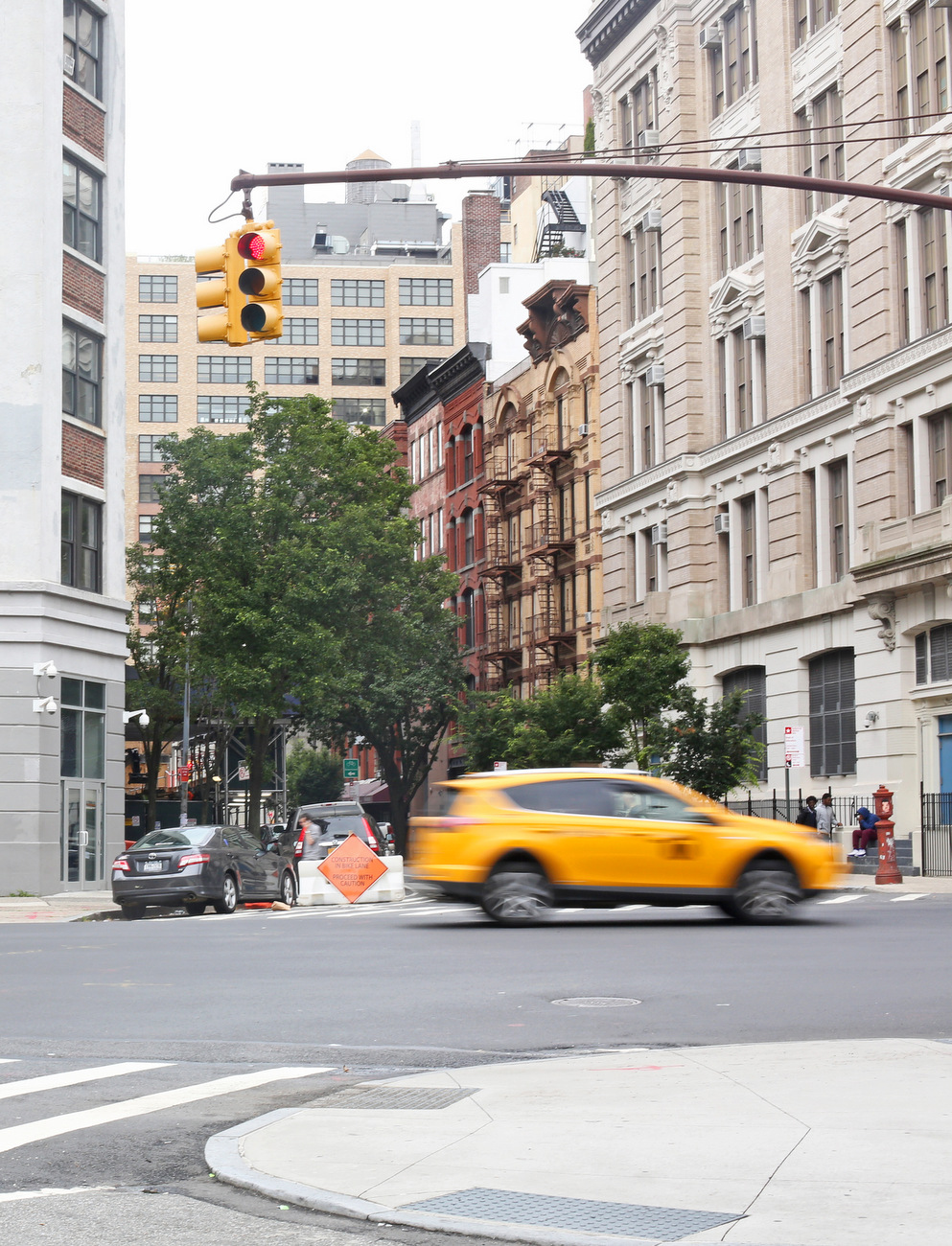 The first time I went to New York City was my junior year of high school.
Over spring break, my dad took the three of us girls for about five days while my mom stayed home with my little brother who was six at the time.
My memories of that trip are pretty foggy.
I remember that we went to a bakery every morning for breakfast (probably different ones, but I can't be sure) and I got a chocolate croissant every time.
I remember that I was ridiculously exhausted the whole trip – the combo of jetlag and my school schedule that had me waking up at 5:00 a.m. every morning for months on end meant that every time we sat down anywhere, whether it was at a Broadway show (we saw Les Mis and Phantom) or on the subway, I was immediately dozing off.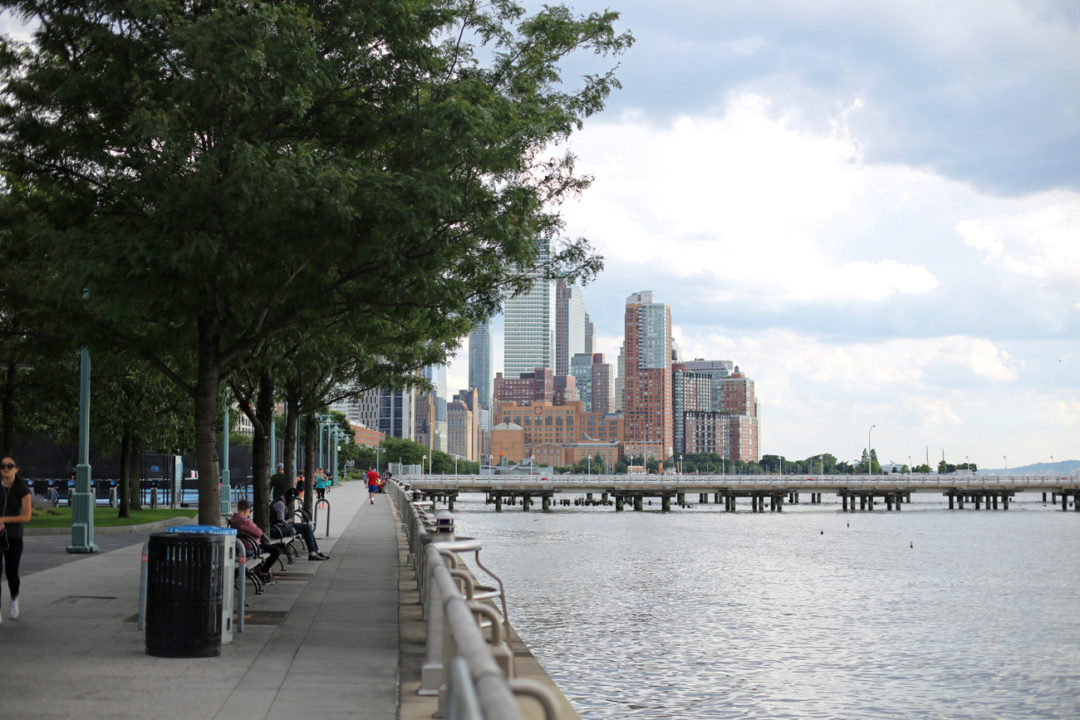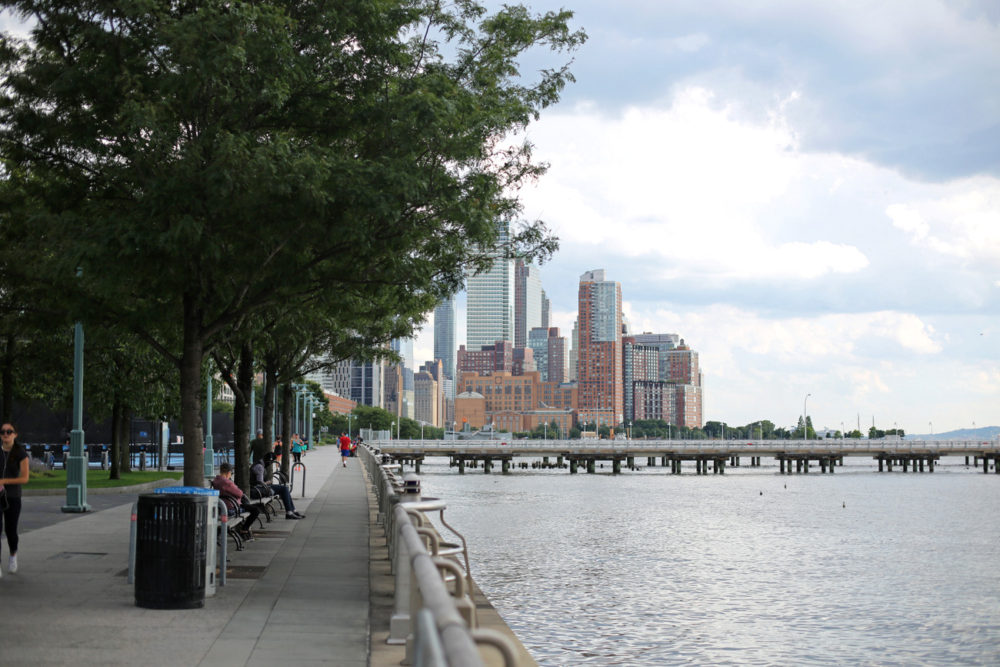 I remember that we never managed to exit our subway stop correctly, so we always had to reorient ourselves when we came above ground and figure out where our hotel was. Until our very last trip back to our hotel when we finally managed to come out of the right exit and we were so proud of ourselves, we took a photo to commemorate it.
And I remember that New York basically seemed like the dirtiest, smelliest city on the planet.
I was not very much of a fan at all (sorry, Mom and Dad. Thanks for that trip and sorry to be such an obnoxious teenager).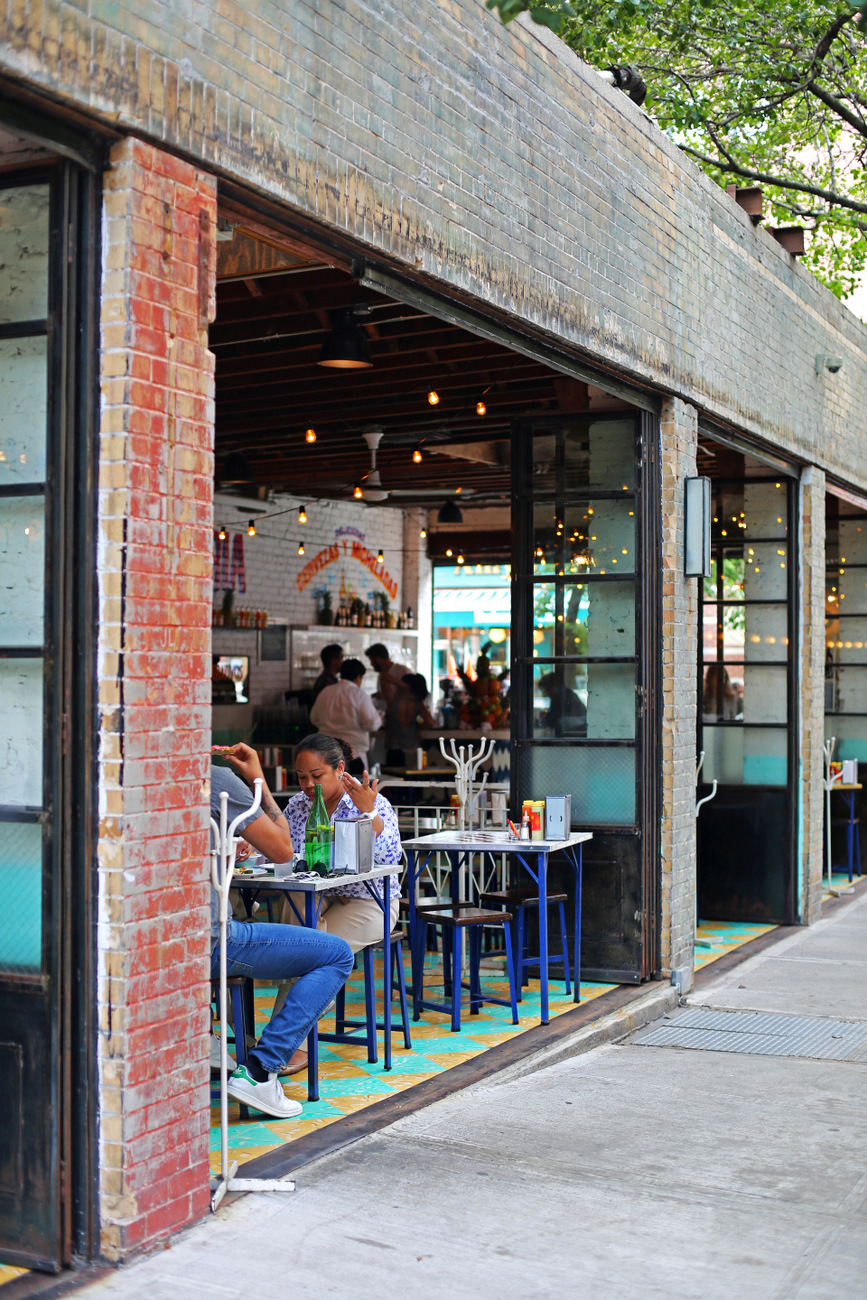 A little over a year later, I went on a cross-country church history trip before I left for college and we spent one day in New York City. My original feelings about the city didn't change much.
Then, in 2009, when Bart and I were living in Boston, we decided we'd go down to New York over Thanksgiving since it was too far and too expensive to go visit our families for the holiday. Plus, Bart had never been, and despite the fact that I actually didn't care for the city all that much, it seemed like a shame not to give it a shot when we were so close.
We took a $6 bus trip down and had the BEST three days. We ate at amazing restaurants, we walked a bazillion miles, we took the ferry, visited The Strand, and I suddenly understood why people loved New York so much.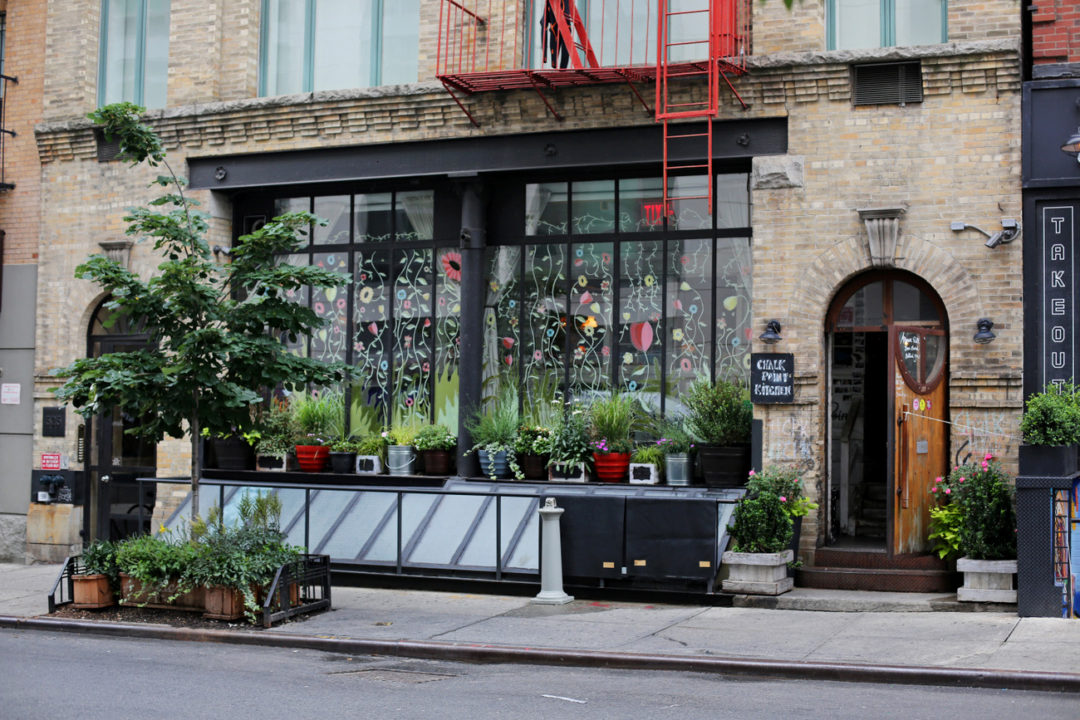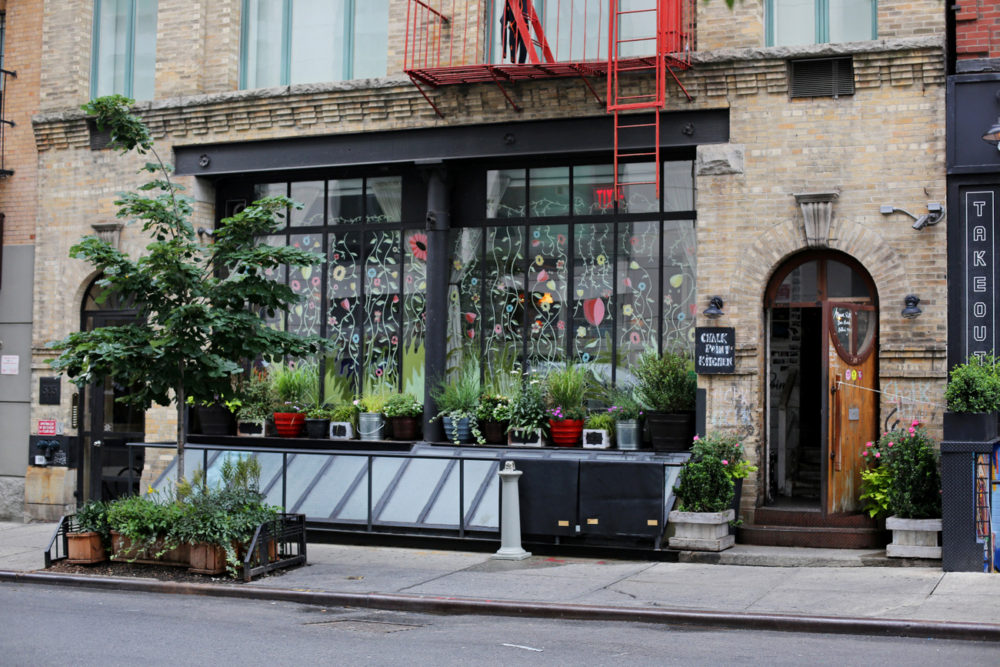 Eighteen months later, I won a ticket to go to BookExpo America and I stayed with Erica who I'd never me. We become fast friends and in the evenings, she walked me all over the city, showing me her favorite sites, introducing me to street food and New York pizza, and telling me all about why she loved the city and I REALLY caught the New York fever. One night, we walked up to Lincoln Center and sat on the grass under the stars and listened to the hum of the city, and I could see why people paid a bazillion dollars to live in a tiny apartment in Manhattan.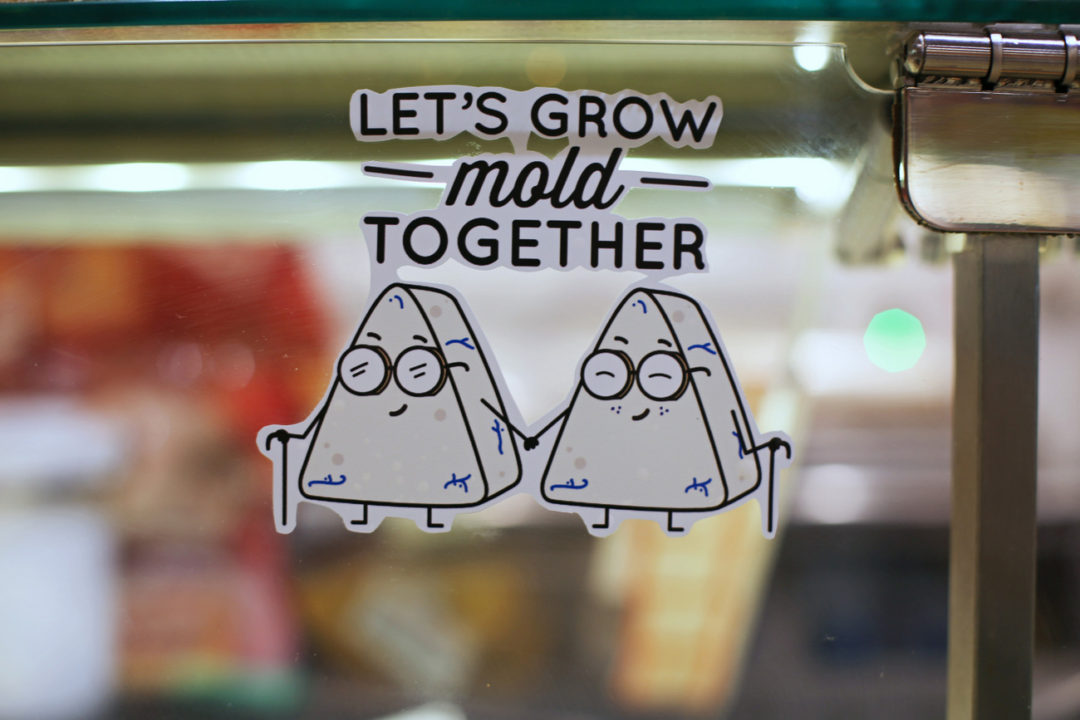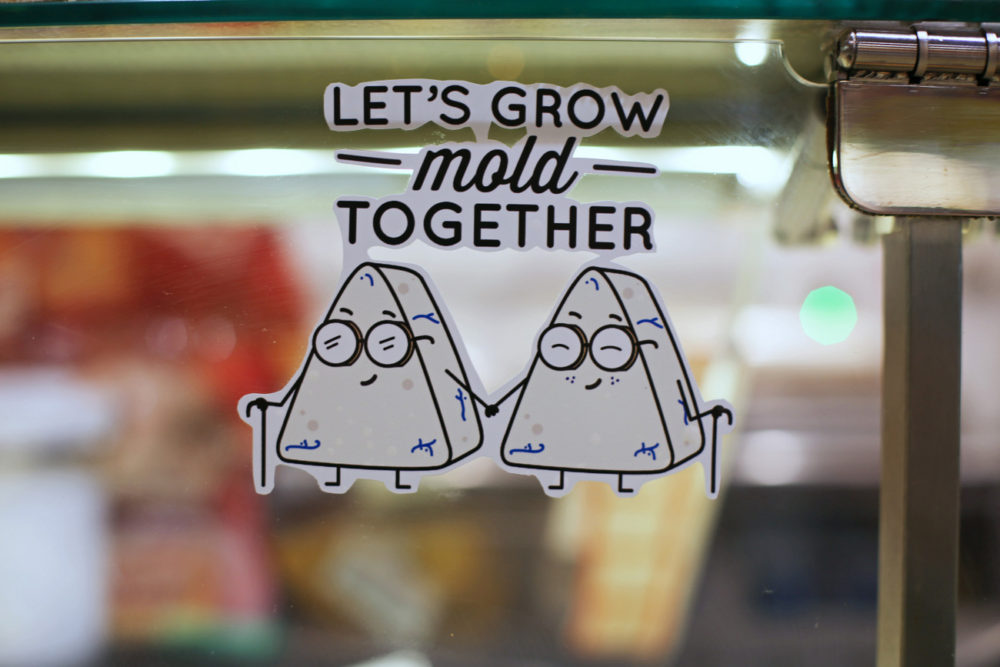 A few years after that, Kayla and I made a surprise visit to Erica on her birthday and spent three days doing all the New York-y things you can imagine. I ate my first Levain cookie, and walked across the Brooklyn Bridge at night, and visited the New York Public Library, and listened to street musicians in Central Park. I'd officially drunk the kool-aid at this point.
Last week, when I flew out to do a Facebook Live video about potty training with Pampers, was my eighth trip to New York City, and at this point, I love that city so much I can hardly stand it.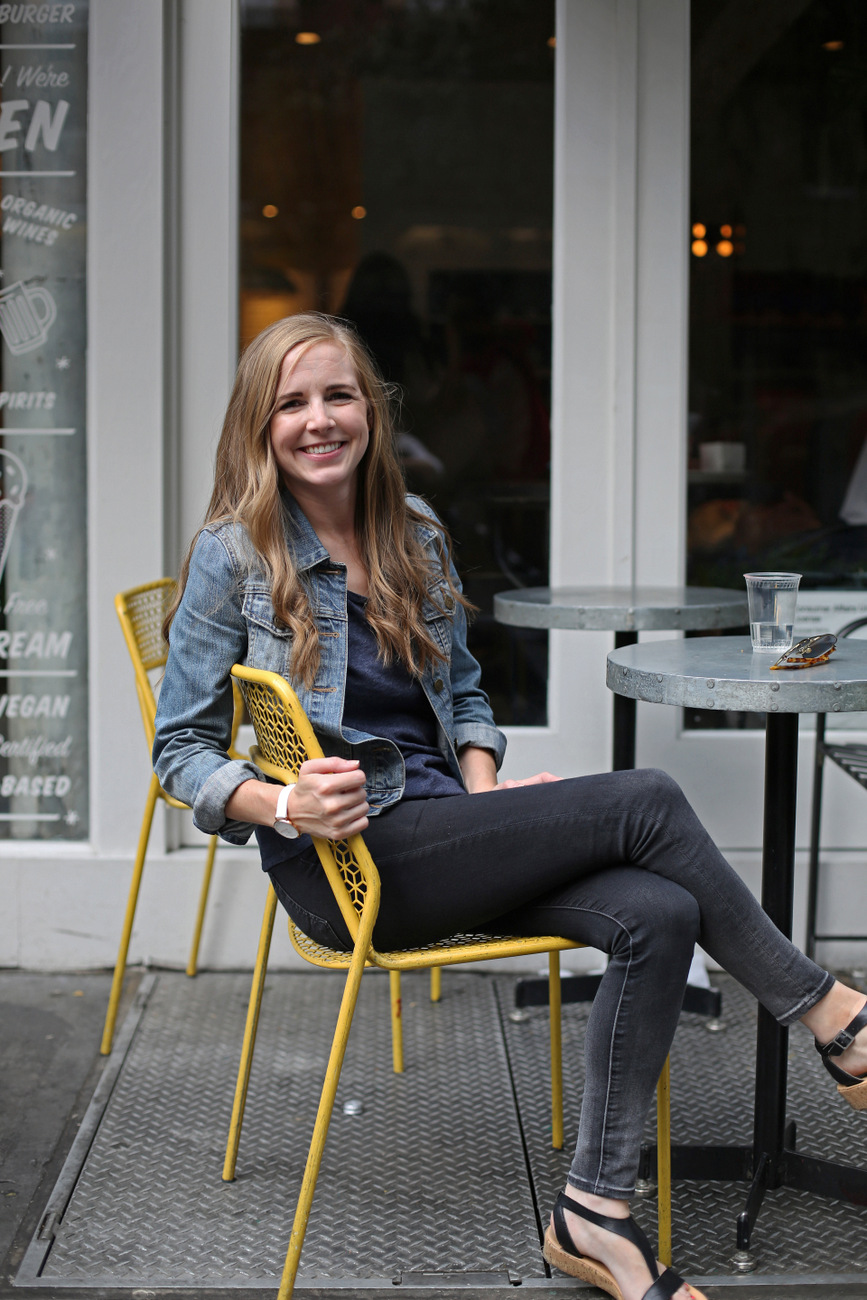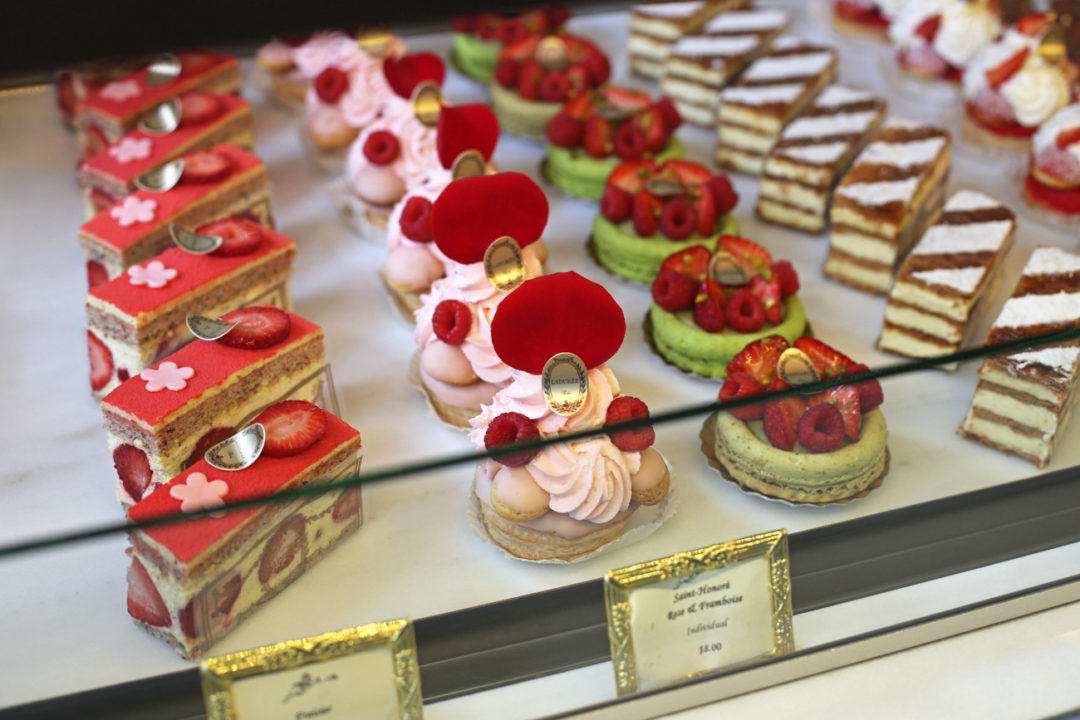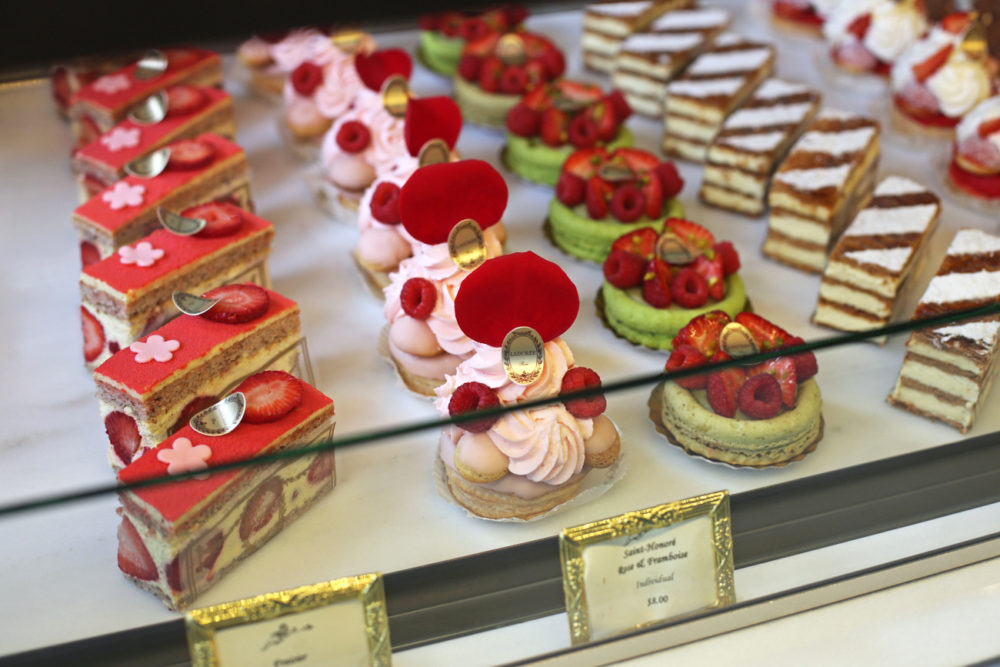 I love flying in over the water and taking a taxi into the city and finding new restaurants to eat at and walking through one ridiculously charming neighborhood after another.
When we weren't prepping and filming our Facebook Live video (you can watch it here, if you're so inclined), Caroline and I spent every spare moment wandering around SoHo, Greenwich Village and the West Village.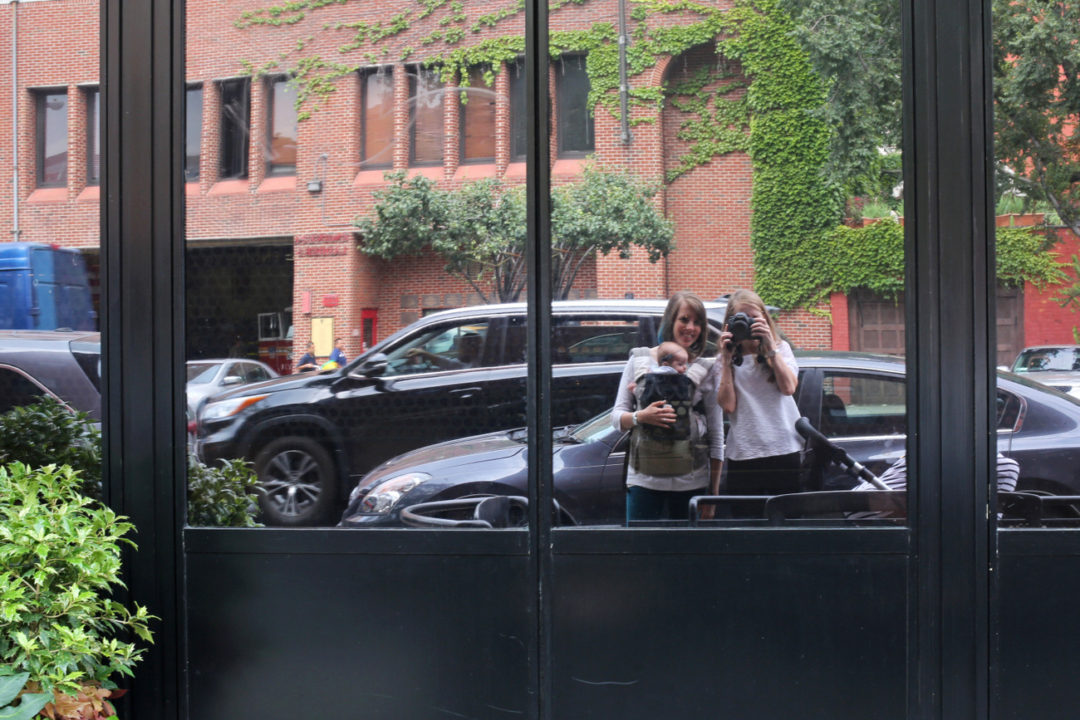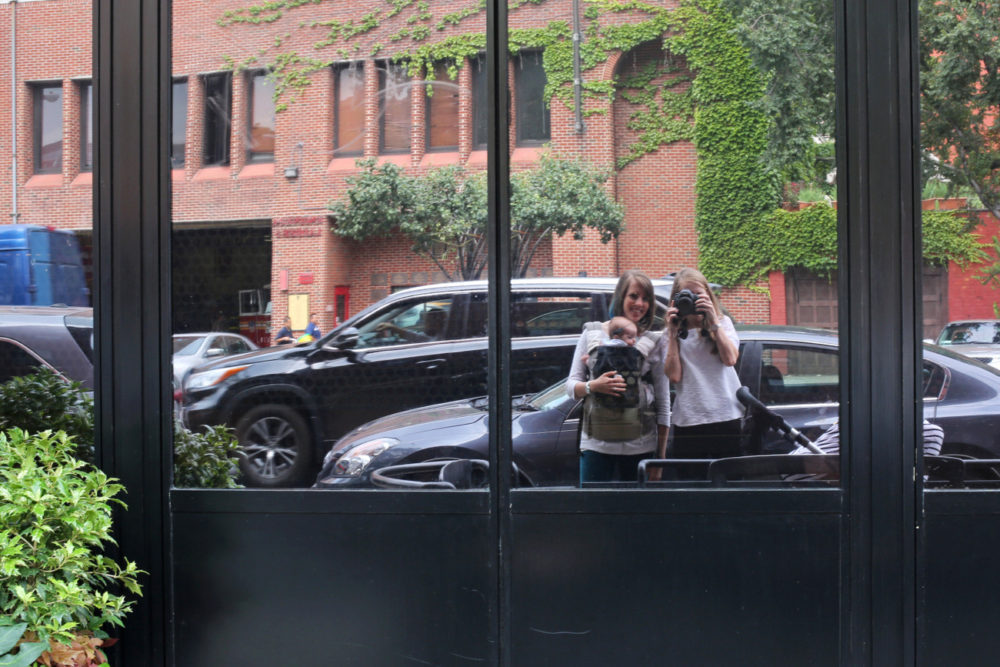 I had the most amazing roasted pork sandwich and possibly the best chocolate chip cookie of my life at Dominique Ansel Bakery. On Tuesday morning, before we were due at the office, we packed up the babies and went to Ground Support where Caroline got some coffee and I got an almond croissant the size of Tally's head.
On Tuesday afternoon, when our video was done and we were both feeling very relaxed (Pampers has 17 million Facebook fans, so, you know, not stressful at all to do a live video), we went straight to Black Tap and shared a milkshake that could give you diabetes just by looking at it.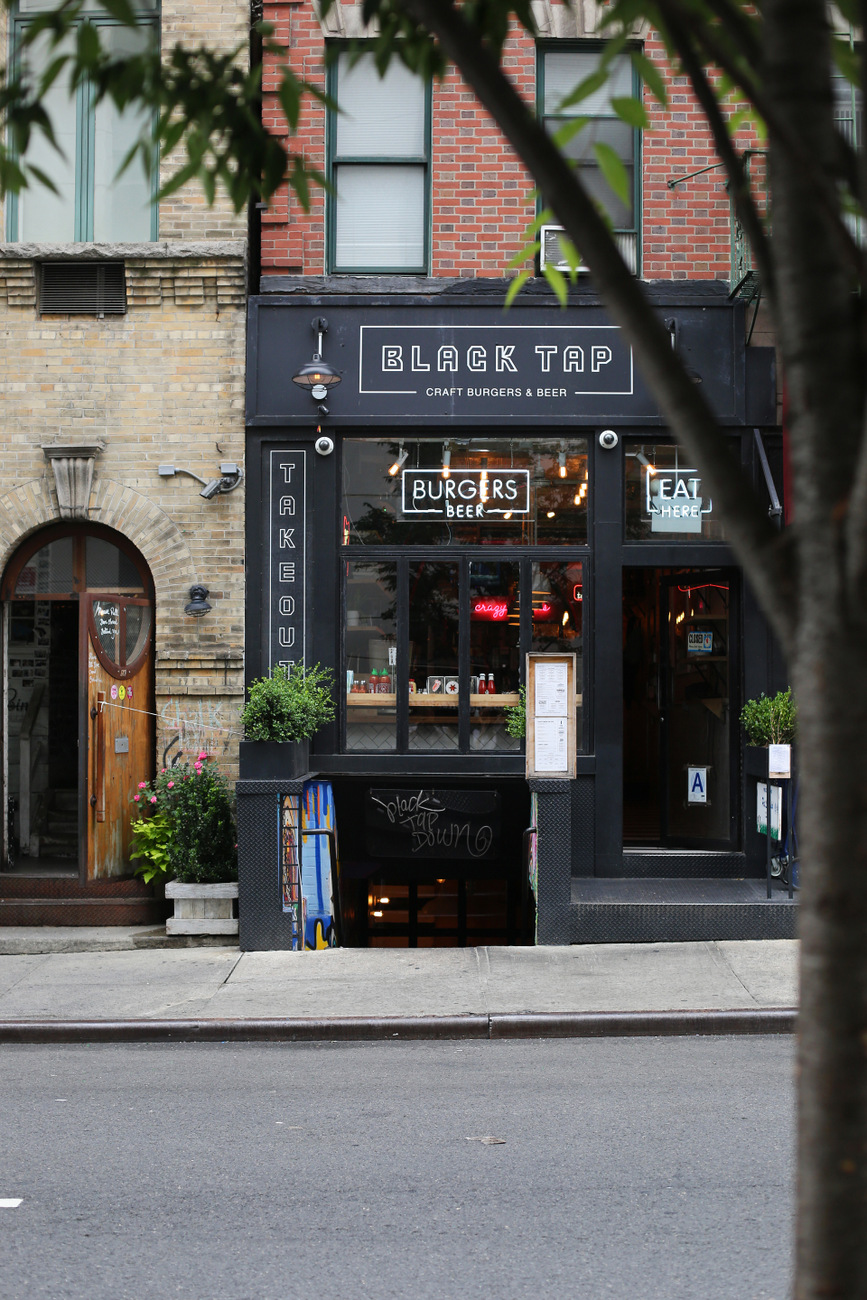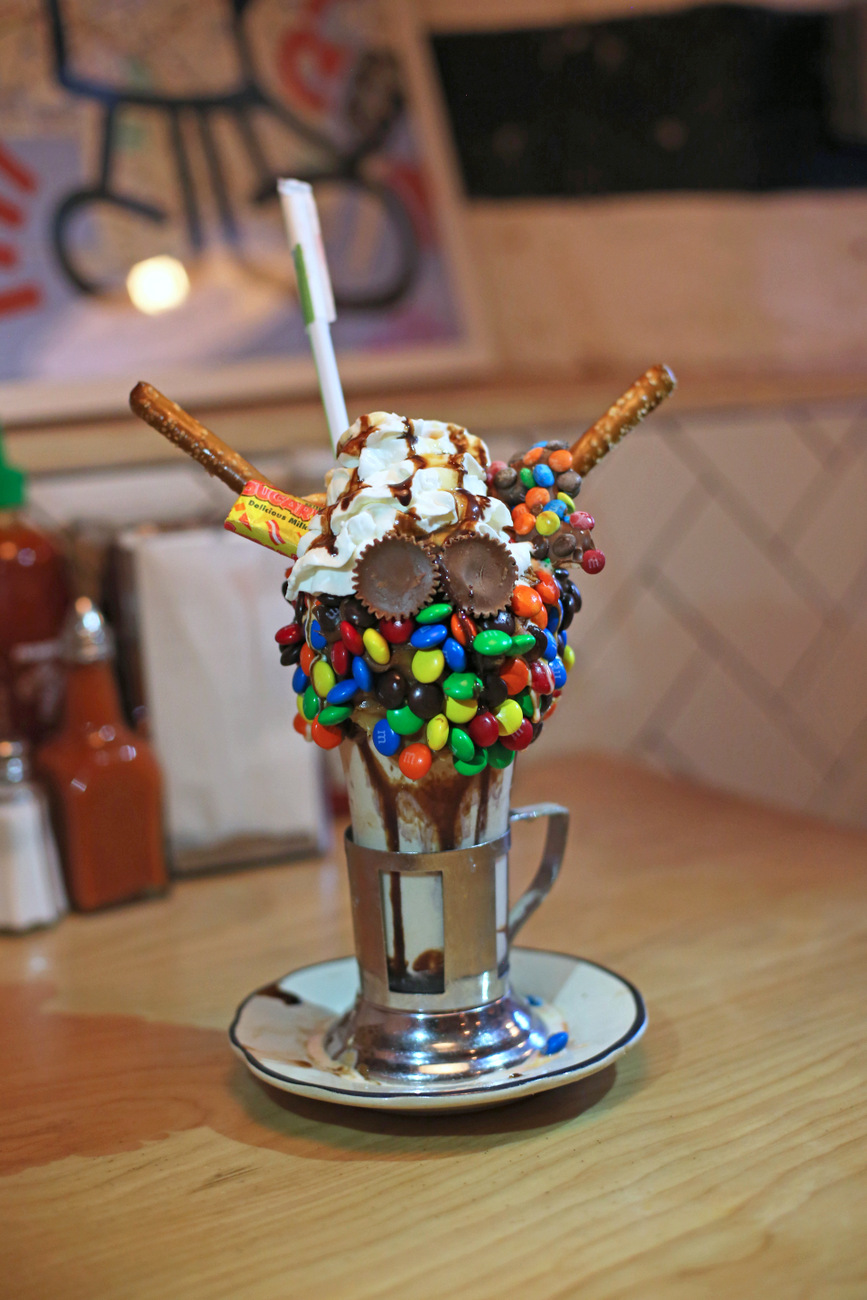 After a quick packing/nursing pit stop at the hotel, we walked around, ducking into several bakeries including Insomnia Cookies where Caroline tried to buy one cookie and then when she found out that there was a $3 minimum to use your credit card, the clerk just gave her a warm M&M cookie for free, which we immediately ate on the street.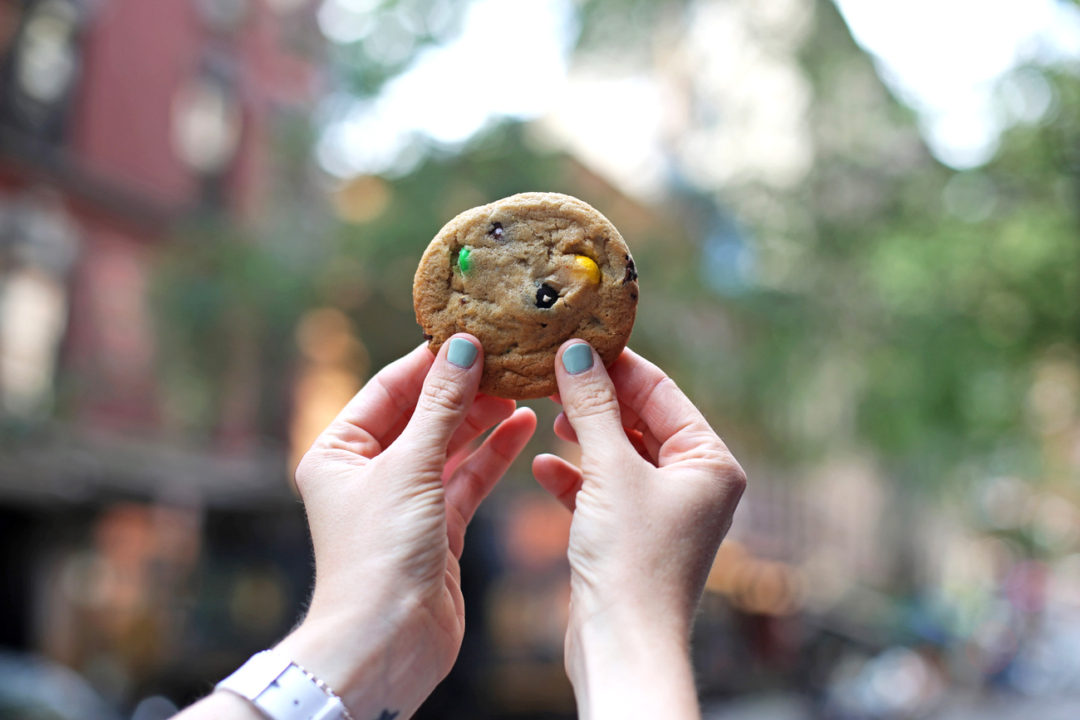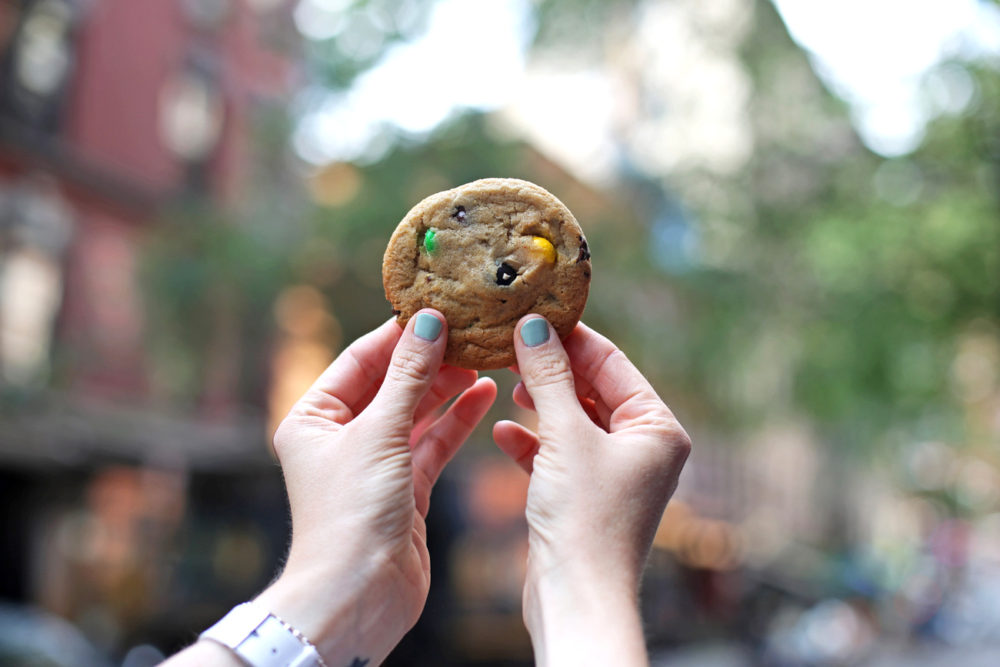 We finished up our trip with a walk down the water while I marveled at places that are not 115 degrees at the end of June, and then we dashed back to the hotel so I could catch my ride to the airport.
Another New York trip on the books.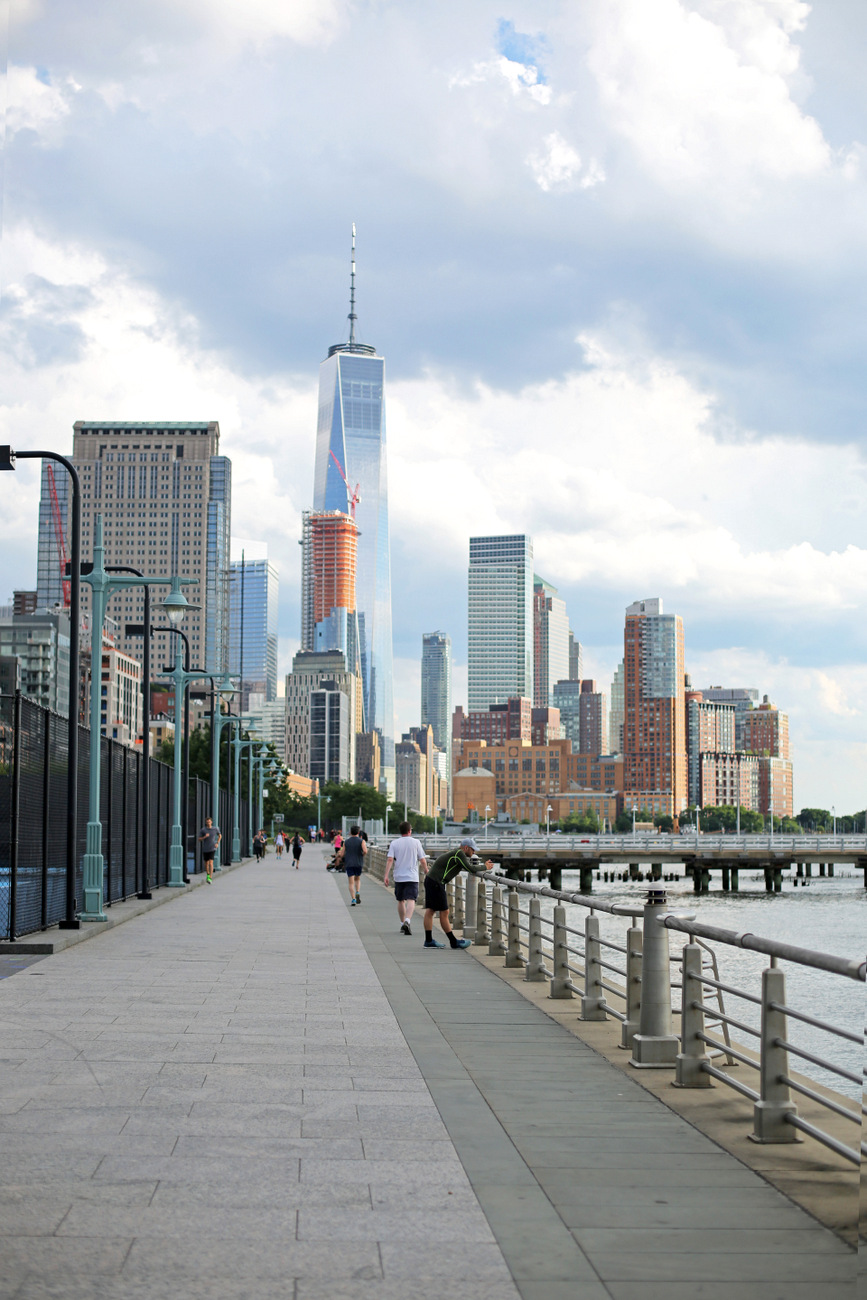 The next time I go back to New York, I'd really love to go as a family. There's so many things I want to do with the girls, from the Museum of Natural History to as many cookies as it's possible to eat in a several day period (knowing my children as I do, I'm inclined to believe that is quite a lot of cookies).
And if they don't love New York City, I'm just going to keep taking them back until they do love it.