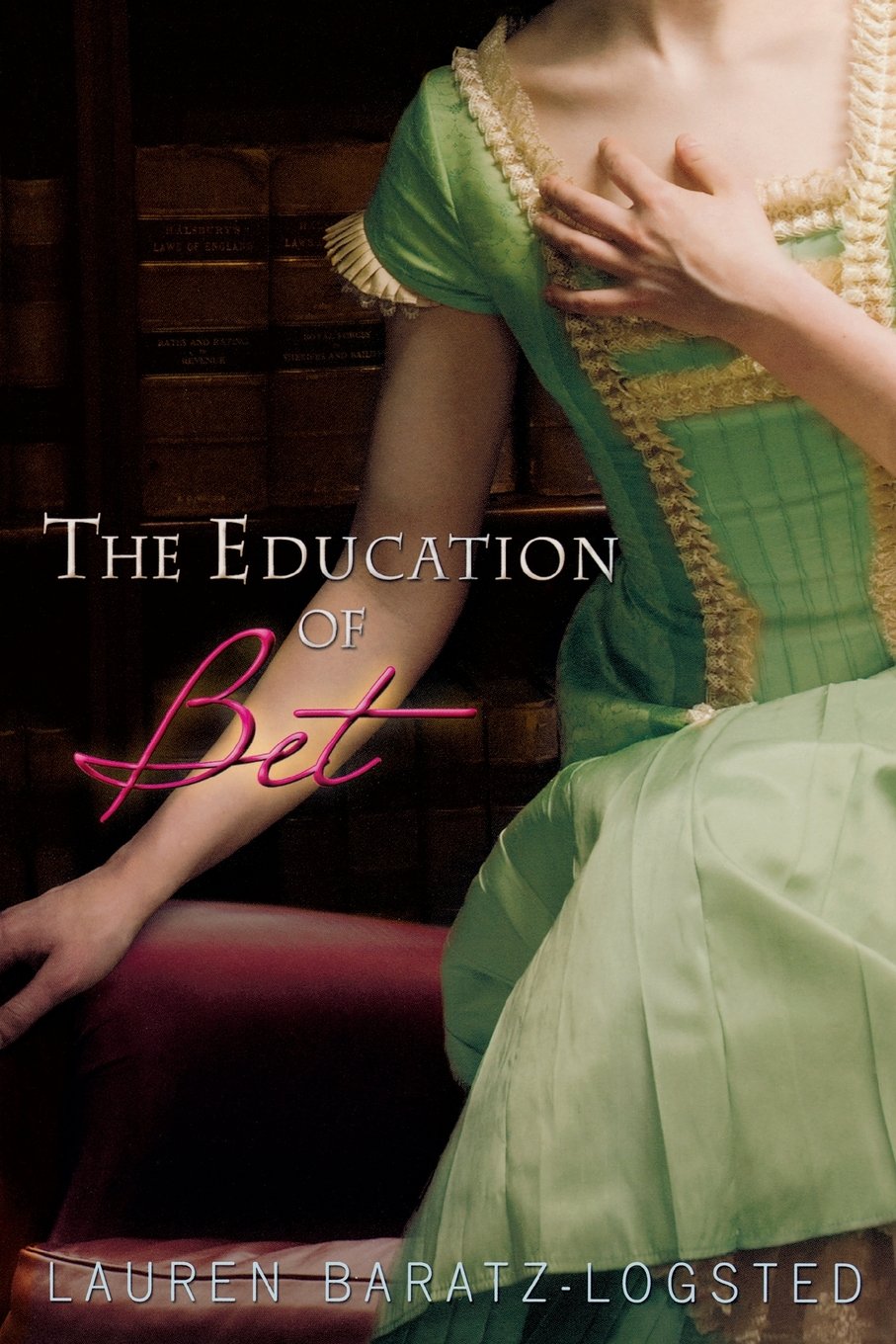 8 of 10: You know how sometimes a book is just exactly what you wanted at a particular moment? The Education of Bet, about a girl dressing up as a boy in order to get an education, was exactly that. A fast, light read, with a little romance. Of course I loved it.
the education of bet by lauren baratz-logsted
When Bet (short for Elizabeth) was very young, she and her mother lived in a grand house where her mother was a servant. Then typhoid sweeps the household, killing not only Bet's mother, but also the husband and wife who own the house, leaving their little boy, Will, an orphan.
When Will's great-uncle, Paul Gardener, comes to settle the household affairs and take Will back to live with him, he is informed that Bet has also been left an orphan and Paul agrees to take her too.
In their new home, Bet is no longer a servant, becoming good friends with Will, but she still acutely feels her status as non-family, not to mention non-wealthy. She's always hesitant to assume she's included in anything and although Paul treats her very kindly, she still feels like a charity case.
As they grow up, Will goes off to boarding school where he proceeds to be kicked out of one after another, which distresses Paul to no end. Will keeps begging to go into the army, but Paul is insistent that he not, fearing the loss of yet another relative.
Bet, on the other hand, is anxious to go to school and loathes that girls are not allowed to do so. She suggests to Will that she dress up as him and go to his new school, since no one knows him there anyway, and he can go off and enlist in the army. She'll tell Paul that she got a job as a companion to an elderly woman and all will be well.
Will spends a few weeks teaching her how to walk and talk and act like a boy and then the deception begins.
Of course, Bet soon discovers that not all boys are as lovely and kind as Will. In fact, the school she has ended up at is kind of a last-chance school, meaning that most of the boys there are either extremely dumb or extremely horrible.
The only half-way decent boy there turns out to be her roommate, James, who is nice enough, if a little standoff-ish (which suits Bet just fine since she has to work so hard at concealing the fact that she's a GIRL).
There are, of course, the usual kind of situations that come up when you're trying to pass yourself off as someone you're not, but Bet finds herself to be a good student and soon is one of the top pupils, and even has a few friends (balanced evenly by the enemies she's managed to gather).
And, of course, there is a little romance, which I wasn't sure how that would play out or what boy it would end up being.
It reminded me, just a little, of the Bloody Jack books, mainly because of the "passing-as-a-boy-in-old-time-England" thing.
The Education of Bet is a short little book and I read it on the beach in Cancun, and it was just the perfect book for a lovely, sunny afternoon.
Advance Reader Copy received from publisher at ALA Midwinter 2010 conference
If you liked this review of the education of bet, you might also like these books: