So maybe I've mentioned once or twice how I love saving money.
You know how sometimes you get emails that are all "Save 50% off at Old Navy!" and then there are only about three things that are really on 50% off and they're all DOG collars and SWEATERS for dogs?
And you still have to pay shipping. And tax.
And basically you saved no money at all AND now have a polka-dotted sweater for your dog (and possibly you don't even own a dog).
Rakuten is not like that.
I've been using Rakuten (it used to be called Ebates) for more than a decade now and I just LOVE LOVE LOVE it.
Last week, I ordered a chair for the girls' bedroom from World Market and got 4% back and it reminded me that I hadn't written about Rakuten in years, and now, especially with back-to-school shopping in full-swing, seemed like a good time to share.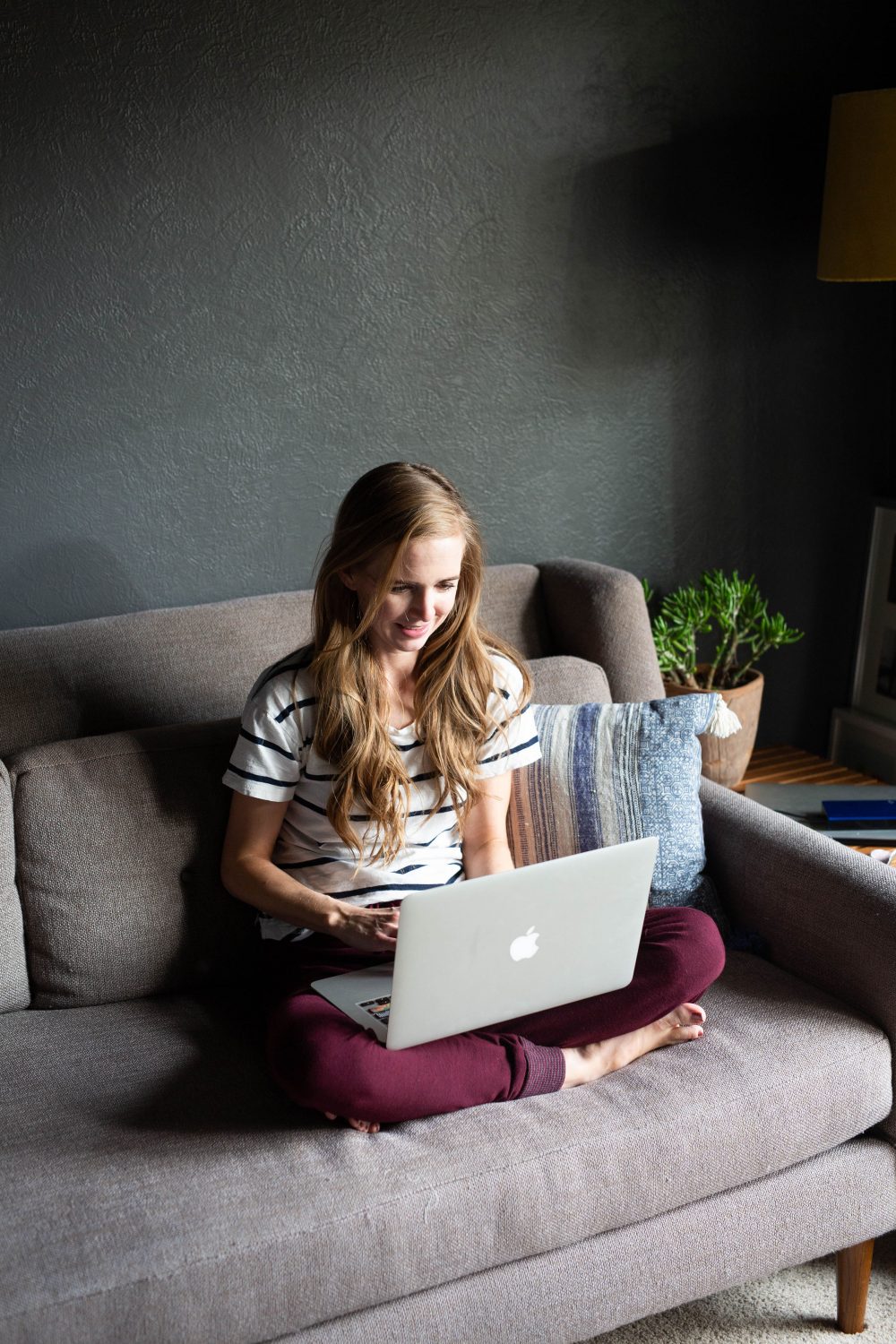 How to Use RAkuten
Basically Rakuten works like this:
1) Go to Rakuten.
2) Sign up for an account.
3) Find the store you plan to shop at in the search bar (there are THOUSANDS of stores, including Old Navy and Target and Gap and Kiwi Co and FabFitFun).
4) Click through to the store from Rakuten it will look just like the normal website (mainly because it is).
5) Place your order just as you normally would. Rakuten will credit you the correct percentage for your purchase total (it may take a few days to show up and if it's through something like Expedia, it won't show up until you actually take the trip).
6) Every three months, Rakuten sends you a check. Of real money. You can get a paper check or a PayPal deposit – naturally I go PayPal so I don't even have to be bothered with cashing an actual check.
Seriously. Money for the purchases you were already planning on making.
It's like . . . well, it's really just like free money.
Oh, and if you sign up and use it, they'll give you a $40 bonus in your first payout. SCORE.
If you're curious how it works, it's basically an affiliate model.
Pretty much every blog, influencer and website on the internet uses affiliate links so if they link to a sweater from Nordstrom or a book on Amazon or any other product that's for sale online, they use an affiliate link and the retailer gives them a percentage of the sale back (it doesn't change your price – it's just a market channel like paying for sponsored IG posts or putting up a billboard or running a TV ad).
Rakuten gets a kickback for sending people to various websites to shop and then they share a percentage of that with you, the shopper.
It's really straight-forward.
You can also download a Chrome extension and then whenever you're on a site that Rakuten works with, it'll just pop up in the corner with a button so you can activate your cash back (this is what I do and it makes my life a thousand times easier – I love that my computer remembers FOR me). .
And then Rakuten sends these awesome emails like, "Hey don't forget to use us this year for Christmas. Any order you make, we'll give you an extra $5 back."
The first year I used it, I bought books from Barnes & Noble for our nieces and nephews and Rakuten gave me $10 for making any purchase. Plus I got 6% back, and then I could still use my Barnes & Noble coupon codes and get free shipping, so my total cost for the 5 books I ordered ended up being  . .  $9.
I love looking like a good aunt without spending a fortune. Or even $10.
Basically, I cannot say enough good things about Rakuten. Or, looking back at this post, you might disagree.
And if you do decide you need a dog sweater from Old Navy, at least you'll get 6% back.
If you liked this post about Ebates (hello money-savers – you're my people!), you might also like these posts: