Currently, I'm finding it a little harder to fit in reading time because I'm so ALL IN our house projects right now.
But when you've ripped up 600 square feet of carpet in an afternoon, nothing feels better than relaxing on the couch with a good book.
Here are six books I'm in the middle of right now: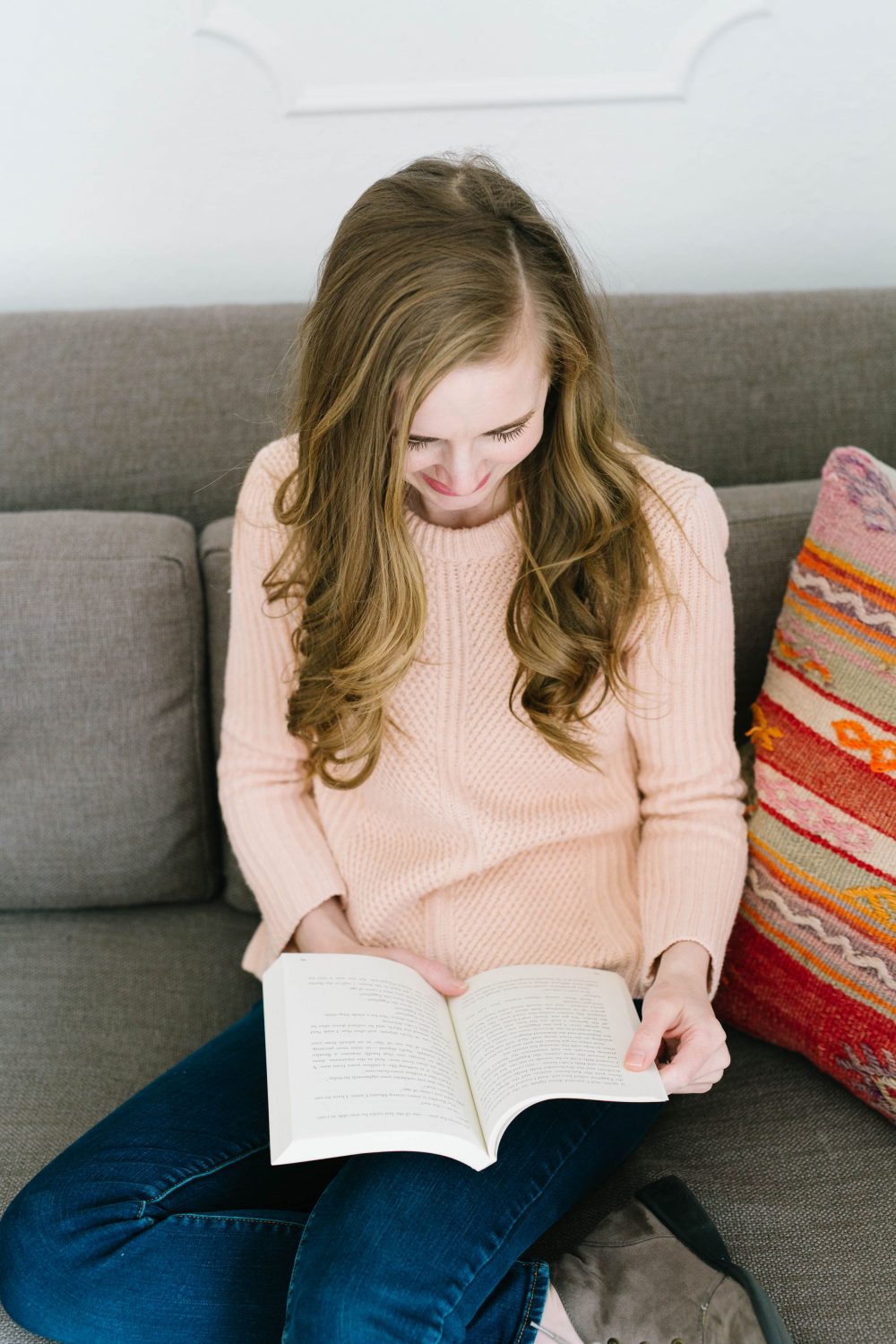 Where the Crawdads Sing by Deila Owens
This book has been on EVERY bestseller list and it's also the April book for the Everyday Reading Book Club. It took me a little bit to get into the audio, but then it's really started to pick up and I find myself looking for spare minutes to listen to it.
Inheritance: A Memoir of Genealogy, Paternity, and Love by Dani Shapiro
Gretchen Rubin and Elizabeth Craft picked this for the first book of their Happier book club. I didn't have any intention of reading it until my mom described it to me and then when I saw it on Scribd, there was no reason not to start listening. I haven't been moving fast through it, but I'm enjoying this memoir about a woman who discovers, after her parents are both dead, that the man she grew up with wasn't really her father and that her biological father was a sperm donor from a fertility clinic. Which leads her to her biggest question – did her parents know she had a different father?
Nancy and Plum by Betty MacDonald
I meant to read this at Christmas to the girls (it's been on my Christmas chapter book list for the last two years) but we were eyeball deep in Harry Potter #4, so we're just now getting to it. And it's not alllll that Christmas-y, so I feel fine about it. It's the story of two orphaned girls who live in a pretty awful orphanage and it's written by the same woman who wrote the beloved Mrs. Piggle-Wiggle tales.
Zillow Talk: The New Rules of Real Estate by Spencer Rascoff and Stan Humphries
This is one of the books for this round of Tell Me What to Read and I've been thoroughly enjoying it, particularly since we just bought a house and have spent the last eight months thinking about selling and buying homes. It's full of interesting ways to think about houses and neighborhoods and it's just the kind of nerdy data I love.
Our Only Amelia May by Jennifer L. Holm
After I blazed through the Boston Jane trilogy in four days, I was anxious to get my hands on her Newbery Honor historical fiction book. The girls and I just finally started listening to this book about an Oregon pioneer family a week or so ago.
The Miscalculations of Lightning Girl by Stacy McAnulty
This book got a lot of Newbery buzz and my children's lit bookclub read it in January, but I was out of town and so I'm reading it on my own time. It's about a girl who was hit by lightning and became a math genius and it's really a fun read so far.
What are you reading or listening to right now? I'd love to hear!