Happy February!
It's the month of love and there is nothing I love more than books.
Here are four great deals (including two physical books, which many of you have been asking for!) that you won't want to miss out on.
And, as always, if you spot other great deals, I'd love it if you shared!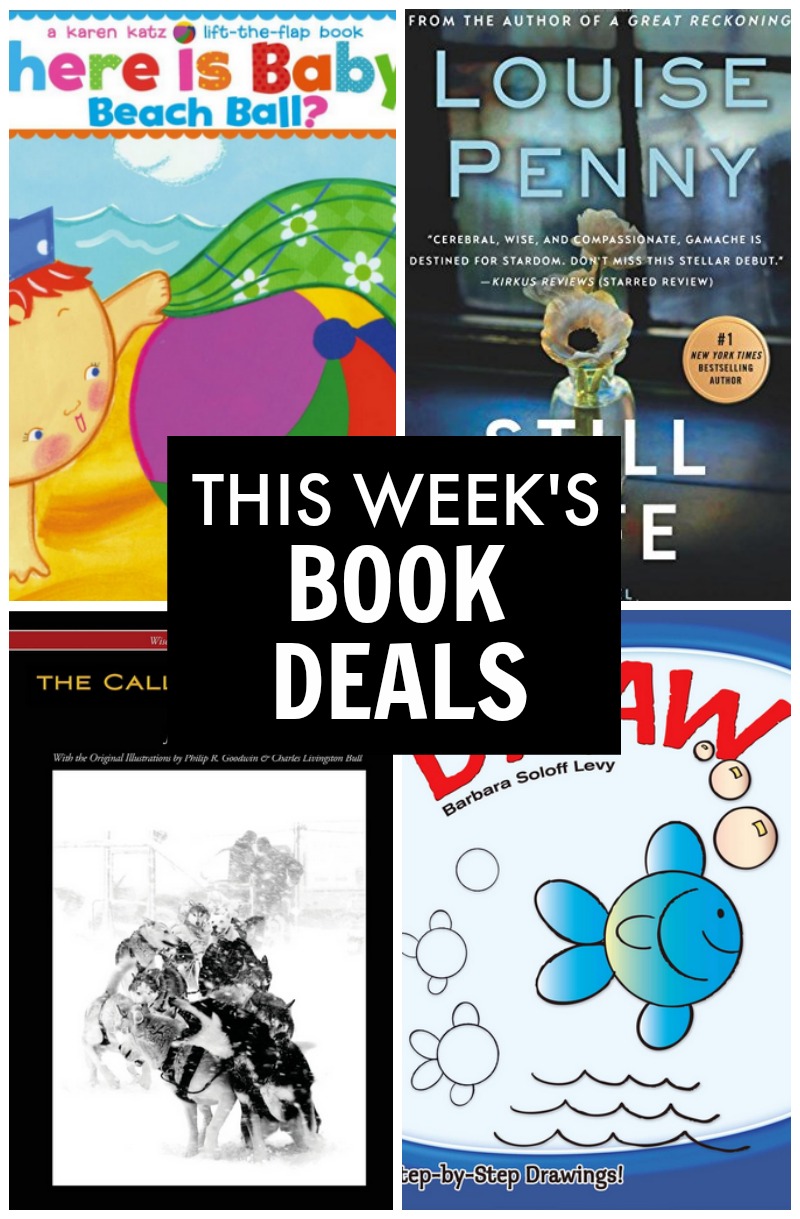 This Week's Book Deals
How to Draw by Barbara Soloff Levy – Paperback for $4.99
Apparently I'm on an art for kids kick, after yesterday's post about watercolor for kids. This book would make the perfect Valentine's gift (that won't put them on a sugar high!). It has 30 different projects to learn to draw and my girls are going to be THRILLED by this one!
The Call of the Wild by Jack London – Audiobook for $0.82
If you're getting ready to go see the movie version with Harrison Ford and want to brush up on the original story, you can't do better than this Audible version for under $1!
Still Life by Louise Penny – eBook for $2.99
I have been meaning to read this book for a solid year. Owning my own copy is probably going to be what I need to make this happen. I'm excited to dive into this super popular series!
Where Is Baby's Beach Ball? by Karen Katz – Board Book for $3.89
My babies have all been Karen Katz super fans, and when you add in lift-the-flaps? Well, it's a sure-fire winner. Also, amusingly, while the board book version is less than $4, the hardcover version is selling for $950! Is it made of gold?!