Happy Saturday!
We're having a little BBQ with Bart's sister and her family, plus going for a swim.
And, of course, squeezing in a little reading (I'm currently super sucked in by Defy the Night by Brigid Kemmerer, who wrote the excellent Beauty and the Beast retelling, A Curse so Dark and Lonely).
Here are some other books worth checking out this weekend, all for crazy low prices!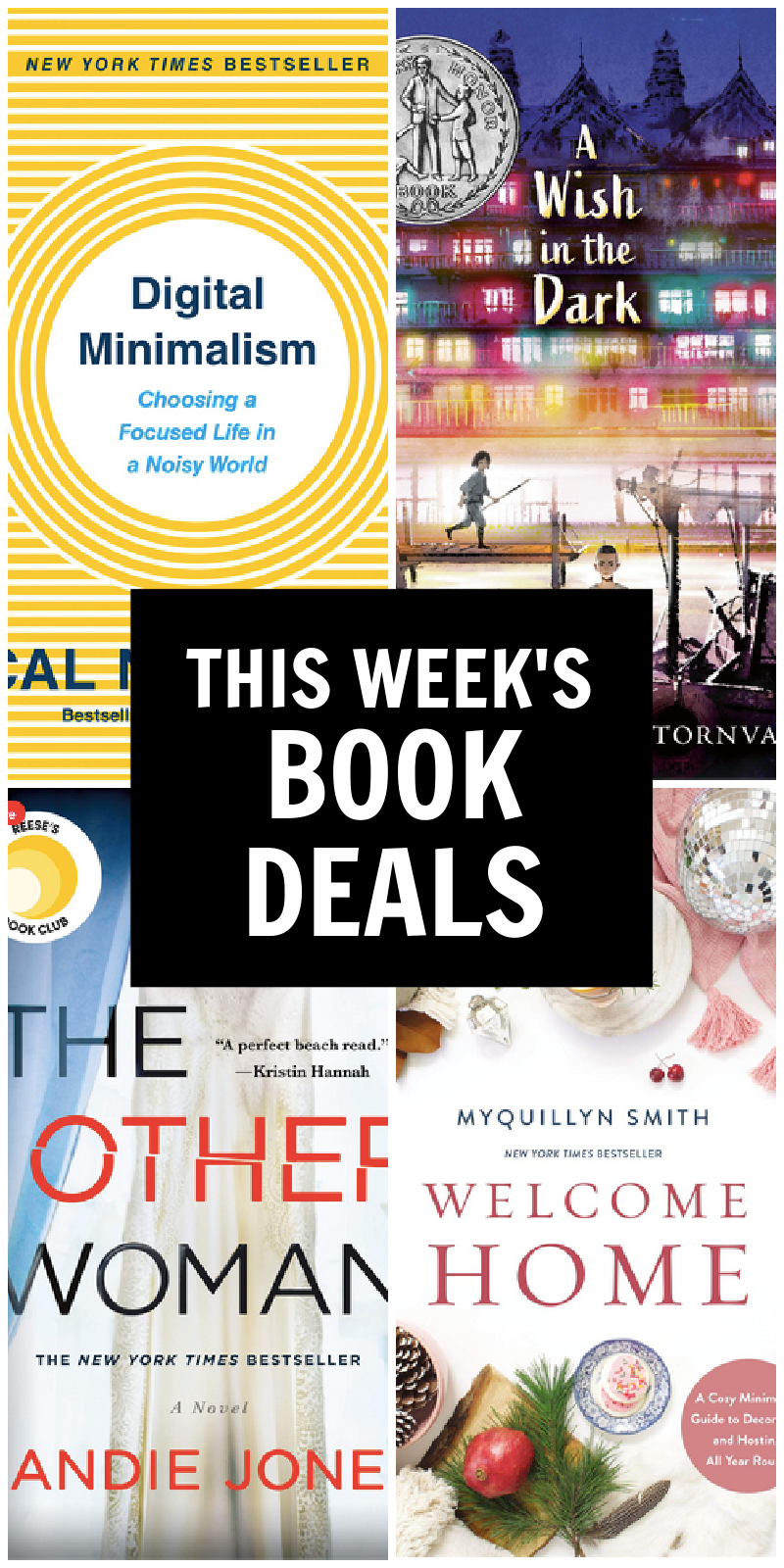 Digital Minimalism by Cal Newport – ebook
I love Cal Newport and this book, his newest one, is probably his biggest hit (for good reason!). I still think Deep Work is his best, but this one is worth reading too! 

A Wish in the Dark by Christina Soonvorntat – ebook
For my children's lit book club, the June books are Christina Soontornvat's two Newbery Honor titles: A Wish in the Dark and All Thirteen. I've already read All Thirteen and now I'm reading this one with my girls and we are loving it so far! Seriously, so so good.
The Other Woman by Sandie Jones – audiobook $3.99
I LOVED her book The Half Sister (it was on this year's Summer Reading Guide), so I couldn't resist this book by the same author when I saw it on super sale!
Welcome Home: A Cozy Minimalist Guide to Decorating and Hosting All Year Round by MyQuillyn Smith – ebook

I love MyQuillyn Smith's books – they're so upbeat and useful and practical which is something of a rarity when it comes to home decor books.