The deals are getting WILD with holiday shopping in full swing and it's making me SO HAPPY!
(Also, all the below book deals are for audio or ebooks, but if you want physical books, the best deals on the Internet this weekend are here, including lots of holiday picture books and boxed sets of terrific classic and new kid books, plus activity books and cookbooks!).

Book Deals for the First November Weekend
The Last Cuentista by Donna Barba Higuera – ebook – $2.99
This is the 2022 Newberry Medal winner – Petra wants to be a cuentista, a storyteller, like her abuela, but Earth has been destroyed by a comet. Petra and her family were chosen to journey to a new planet to carry on the human race, but hundreds of years later she wakes up to realize she is the only one who remembers Earth. Will she be able to carry on the stories of the past?
Not a Box by Antoinette Portis – ebook – $2.99
For a little rabbit, a box isn't just a box. Sometimes it's a mountain or a house. I love love love this delightful book with simple text and line drawings. (Not a Stick is the companion book and it's equally delightful)

My Toothbrush Is Missing by Jan Thomas – ebook – $1.99
I can't get enough of Jan Thomas books – they're perfect for beginning readers and truly laugh out loud funny. We've read basically all of them and they're all terrific.
The Best of Thanksgiving: Recipes and Inspiration for a Festive Holiday Meal by Williams Sonoma Test Kitchen – ebook – $1.99
Nobody does a cookbook like Williams Sonoma and this one is perfect if you'll be hosting Thanksgiving this year (or any year in the future!).
Keeper of the Lost Cities by Shannon Messenger – ebook – $1.99
Sophie doesn't fit in anywhere, in part because she can read minds. When she meets a boy with the same powers, she learns there are a lot of secrets about herself and the world around her that she doesn't know. But she is going to find out!
Christmas at Little Beach Street Bakery by Jenny Colgan – ebook – $1.99
The Little Beach Street Bakery books are beloved and when you add in a Christmas one? Well, that's holiday happiness on a page. In this one, it returns to Polly Waterford who runs the Little Beach Street Bakery and she can't wait for Christmas. Until her best friend shows up with a secret that could turn everything upside down.

Four Seasons in Rome by Anthony Doerr – ebook – $1.99
My mom recommended this book. It's the memoir of a couple who returns home from the hospital with their newborn twins to discover the husband has won a fellowship to live in Rome for a year to write. So off they go. And I just now realized when I was writing this that it's the same author who wrote (and won the Pulitzer for) All The Light We Cannot See. Nothing gets past me.

The Distant Hours by Kate Morton – ebook – $1.99
I love the Kate Morton books I've read (The Secret Keeper is my favorite!), and this feels like the perfect time to read this one set during WWII.
Betsy-Tacy Treasury: The First Four Betsy-Tacy Books by Maud Hart Lovelace – ebook – $1.99
I grew up reading these books and I was delighted to see the whole treasury here for under $2! I read the first one aloud to Ella years ago – I think it's time to revisit.

The Dictionary of Lost Words by Pip Williams – ebook – $1.99
SO many people have mentioned this as one of their favorite books this year and this feels like a sign that it's time to pick up a copy!
My Mechanical Romance by Alexene Farol Follmuth – audiobook – $3.99
I just picked this book about two teens on a high school robotics team from the library (I can't even remember where I saw it recommended) and have been enjoying reading it before bed for the last couple of days!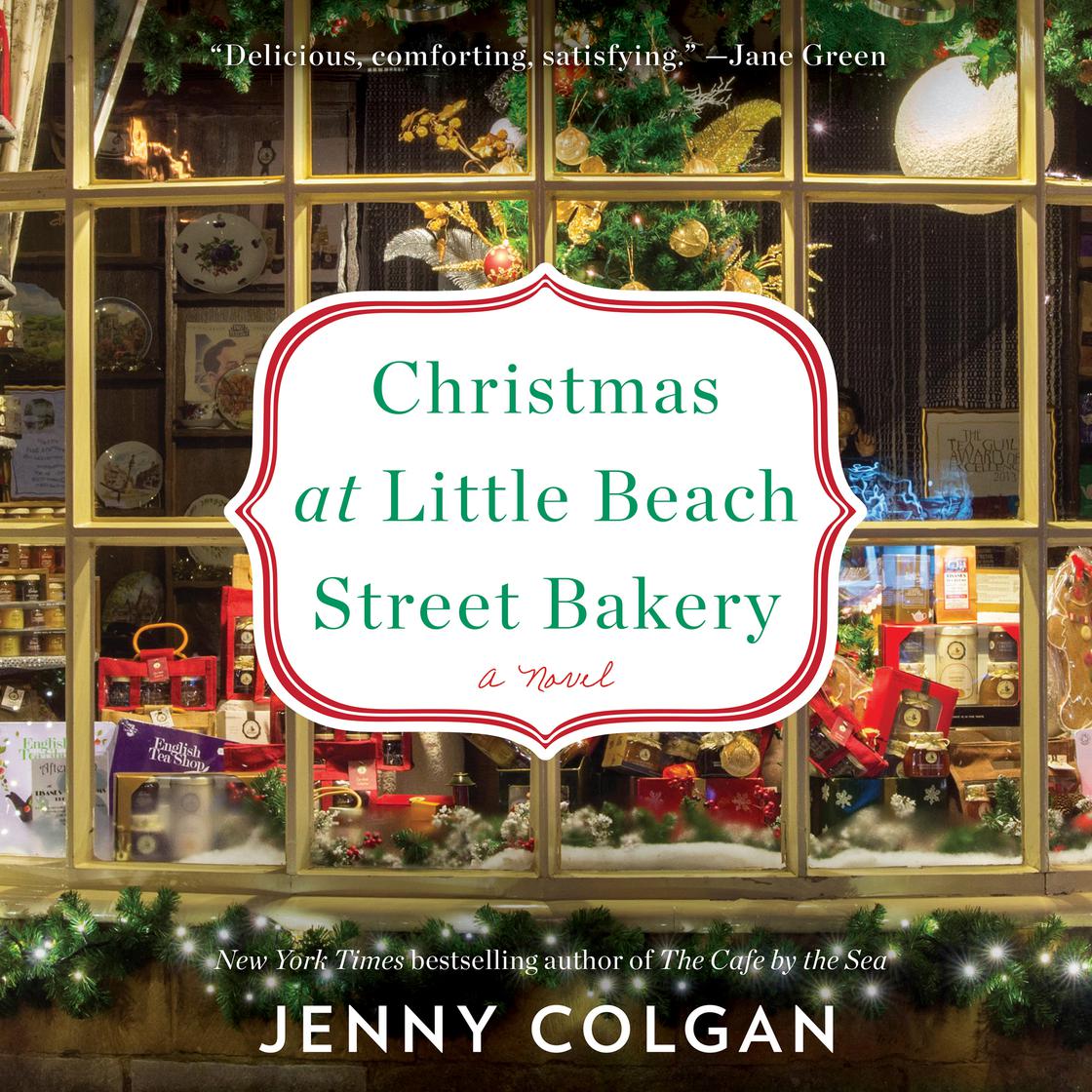 Christmas at Little Beach Street Bakery by Jenny Colgan – audiobook – $4.99
Just like the Kindle version, Christmas at Little Beach Street Bakery on audiobook is also on a great sale! Now is the chance to snag it before the holidays really get into full swing. This would be the perfect book to turn on while baking holiday cookies or wrapping gifts. (Her book, The Christmas Bookshop is also on sale for under $5 for the audio!).
People Like Her by Ellery Lloyd – audiobook – $3.99
If you want a great mystery/thriller, this one totally captivated me last year – I blew through it in just a few days.