Ella: What are you making for dinner?
Janssen: Thai meatballs and rice
Ella: Oh, well, I only eat kids meals, so you'll need to take me to Chick-fil-A.
Ella: Daddy, can you tell me a story?
Bart: Okay, give me a second to think of a good story.
Ella: No I want a bad story with bad people and bad animals.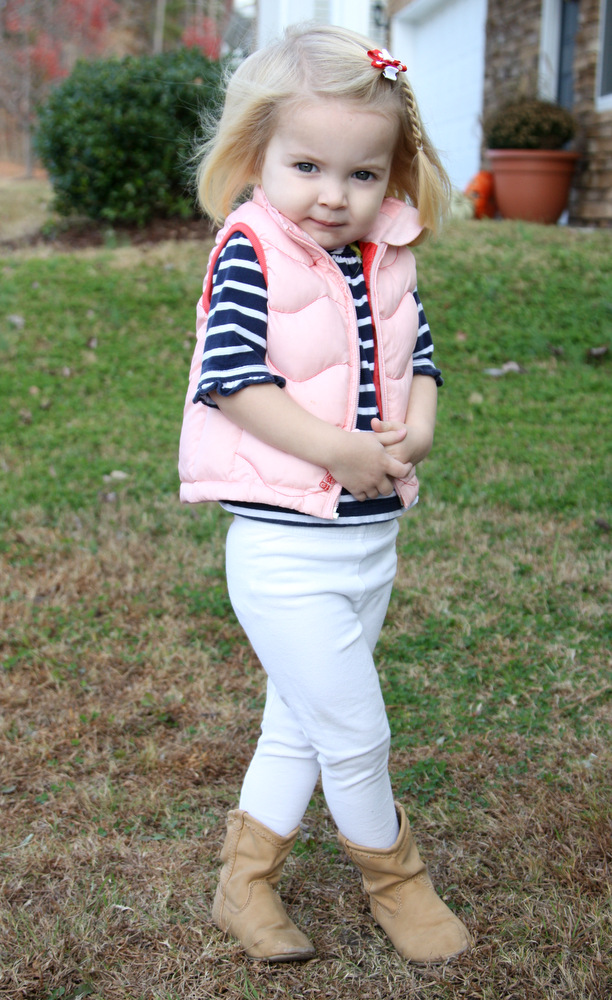 We bought some Sour Cream and Onion Pringles at the grocery store. A couple days later, Ella asked if she could try one (generally, she only likes plain chips).
Ella: Oh! Actually, these are fairly good.
Ella: I don't really like that new shirt you got.
Janssen: Well, I like it, so I'm going to keep it.
Ella: [bursts into tears] But then I'll have to LOOK at you in it, and I will be so angry.
During quiet time:
Ella: Mom! Can you come close my window?
Janssen: Why is it open?
Ella: Well, I opened it and then I said to myself, "Actually, I don't want it open."
While playing Trouble, Ella makes an unusual move
Janssen: Why'd you do that?
Ella: Oh, it just seemed appealing to me.
At church, out of nowhere, Ella leans over to whisper in my ear
Ella: You know what I'm super glad about?
Janssen: What?
Ella: That we're not in a very scary animal's mouth.
On a family walk
Ella: Mom and Dad, you need to stay out of the street or we will go STRAIGHT home.
On our way to a birthday party for a little girl turning three
Ella: Do I know the person who is having a birthday?
Janssen: I'm not sure. Maybe not?
Ella: Well, when I meet her, I will shake her hand.
P.S. More Ella hilarity here.