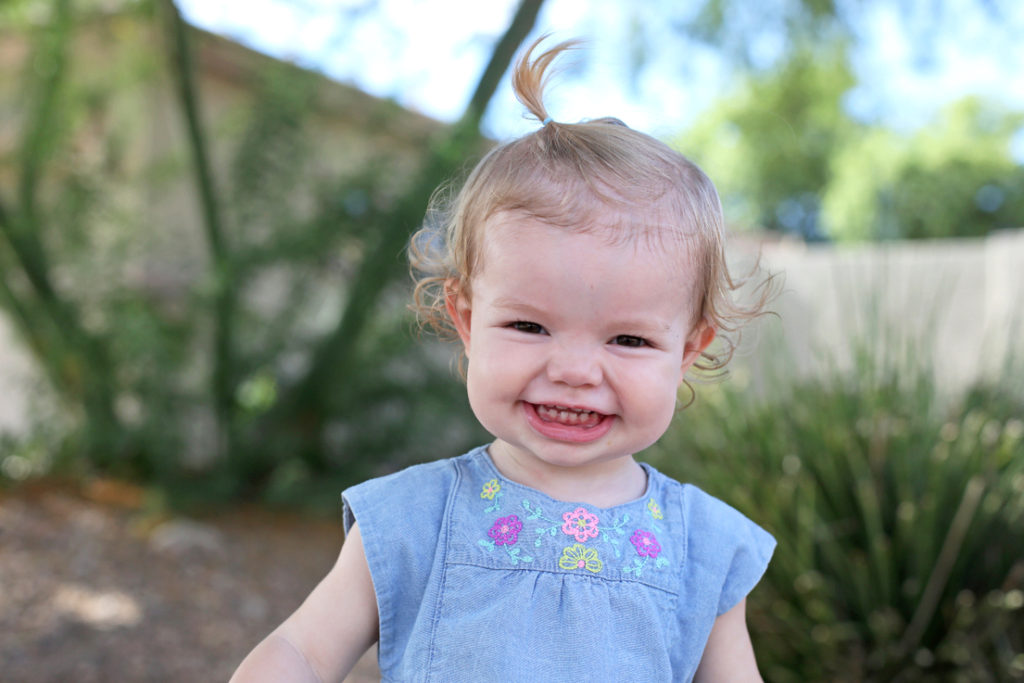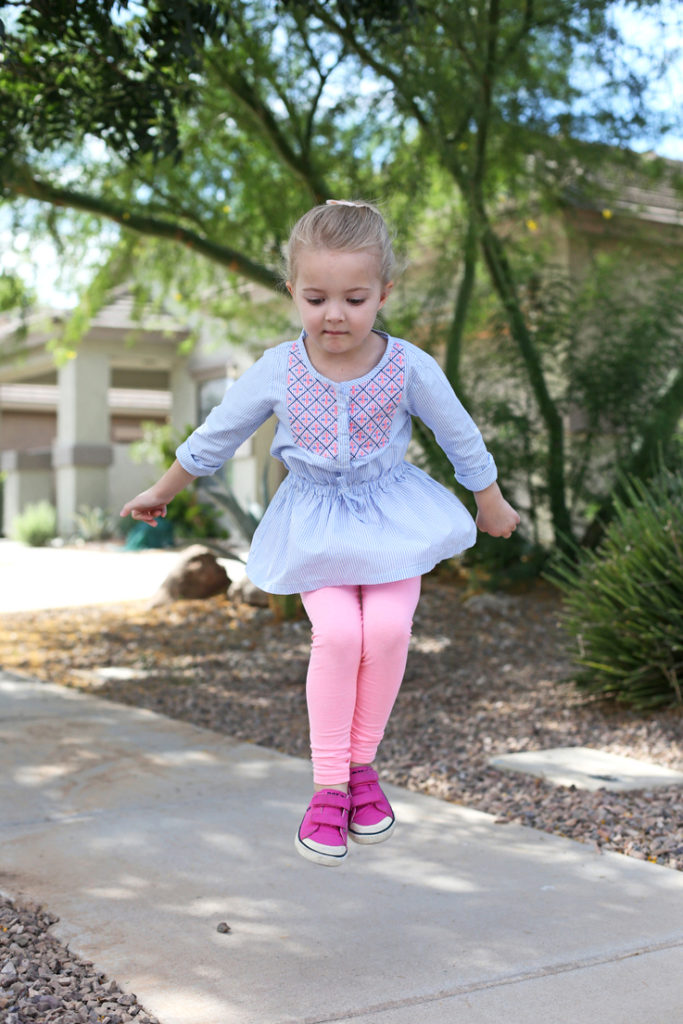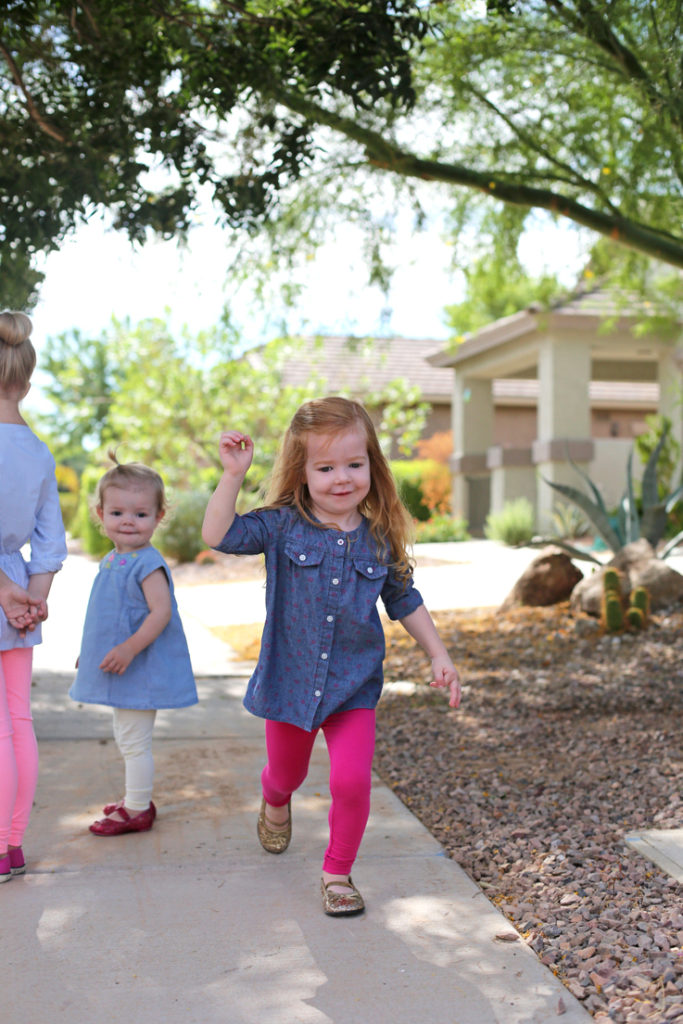 This post is part of a paid sponsorship that included Carter's clothing with Kohl's, a store that my children will happily accompany me to as long as we pay a visit to the toy section 
These girls are at the most fun ages right now. They're all growing so fast, I can hardly believe it.
I went through all their clothes a few weeks ago when we were getting their rooms all painted and put back together and finally put away the 6-month clothing that was still in Star's closet and passed down to Ani the clothing that Ella has grown out of.
We stopped by Kohl's while my mom was here to fill in some of the gaps in the girls' wardrobes and picked up some darling outfits from Carter's back-to-school collection. I love that most of their clothing comes in sets, so I don't have to figure out what goes together (even though I still mix and match the pieces once I'm at home, it's nice to have a ready-to-go outfit from the minute you walk out of the store).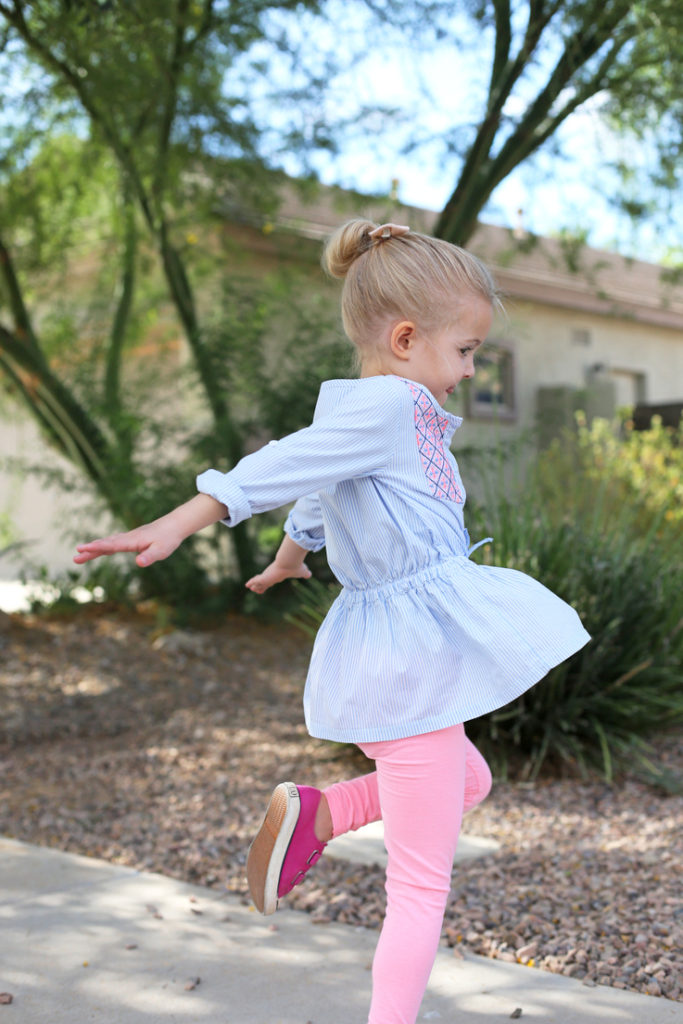 Also, since Ella is now often in size 6, I thought she'd sized out of Carter's, which made me sad since probably 50% of her clothing throughout her life has been Carter's, but I discovered they go up to size 8! So a few more years of easy clothes shopping for her.
I also love how far my money goes at Kohl's – they're almost always having great sales, and then the day before I went in, I got a coupon in the mail for 30% off my entire purchase, and, after also picking up a set of sheets for our new king-size (!!!) bed, I got $30 in Kohl's cash.
Which is good, because when I was looking online at the outfits I got the girls, I spotted a bunch of other items that are too darn cute to pass up, like these little gold sandals and this floral sweatshirt that I wish came in my size.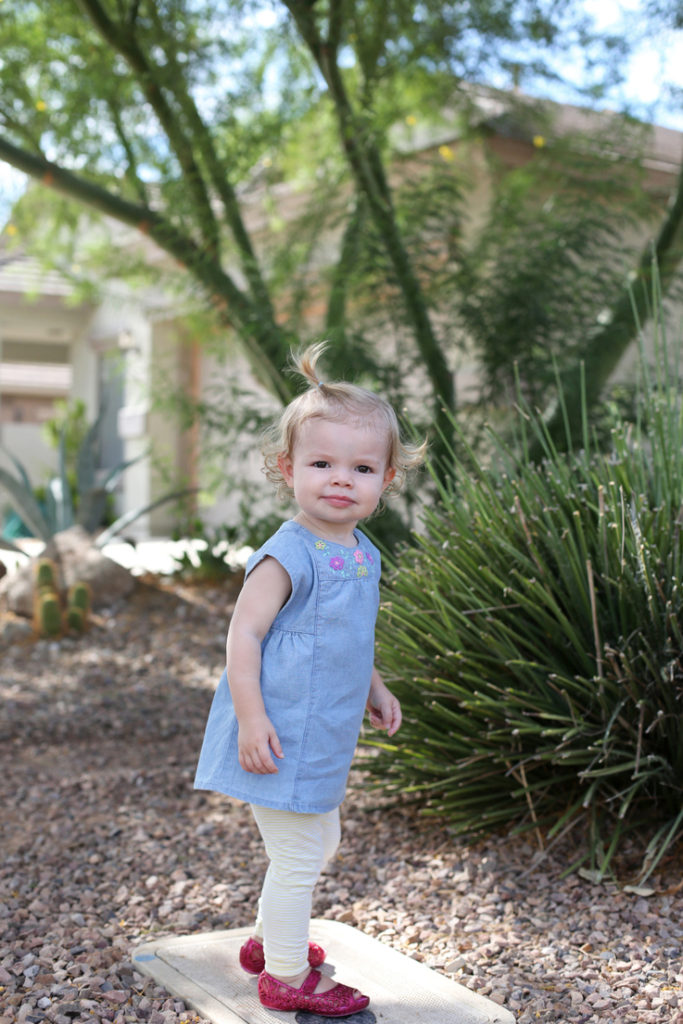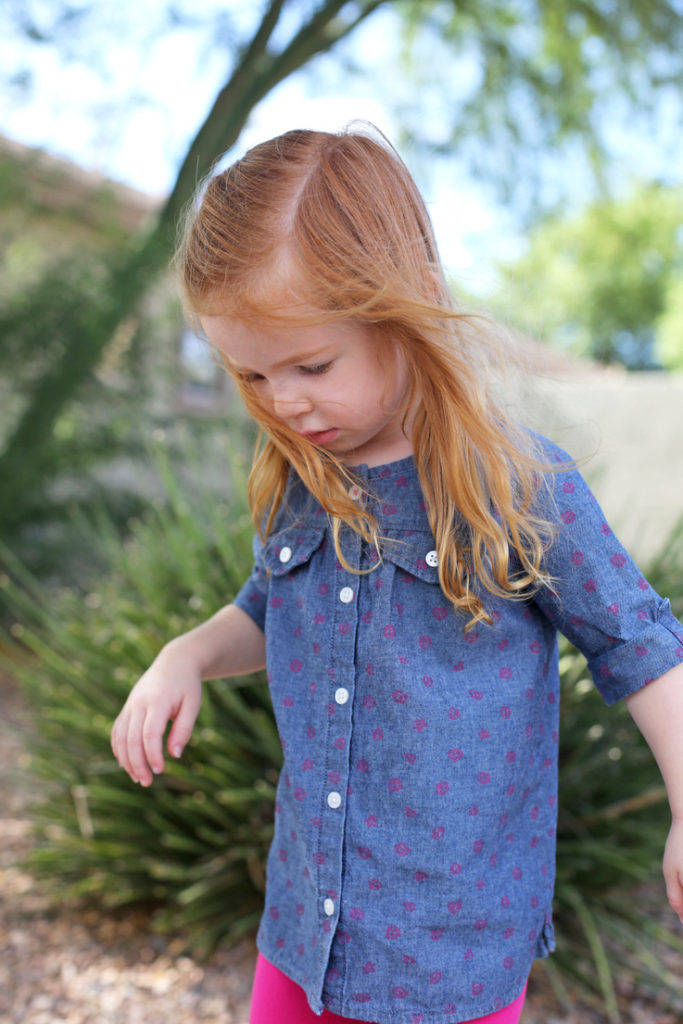 And it's been forever since I did a Girl Talk post, but I have collected a few hilarious things these funny girls have said in the past few months, so if you need a little laugh this morning, here you go:
While Bart is ordering crepes at Crepe Bar
Ella [to the cashier]: I've been to Paris. I've also been to Ukraine.
Cashier: Wow, you've been a lot of places.
Ella: And I've been to London
Cashier: What's your favorite place you've been?
Ella: Chick-fil-A.
Playing with the alphabet cards
Janssen: This is a K like "kick."
Ani: Oh, like when I kick Ella when I'm being mean!
Ella: We're playing the opposite game.
Janssen: What does that mean?
Ella: Well, if I say you are the worst, it actually means you are the best. Or if I say you are so ugly, it actually means you are beautiful.
Ani: Or if I say you are a reindeer, it actually means you're a skunk!
Ani: Look at my chocolate-y hands!
[pause]
Ani: I think from now on you'll have to call me "Ani Chocolate Hands Bradshaw."
Janssen: What's your favorite holiday, Ella?
Ella: Well, I kind of like all the big holidays like Christmas and Valentine's Day and Easter.
[pause]
Ella: But I don't really get that excited about Veterinarian Day and the other small holidays.
Ani: When I'm four, I'll like quiet time. Three-year-olds just don't really like quiet time, I'd say.
Ella's outfit // Ani's outfit // Star's outfit
P.S. You can get $10 off your $40+ 
Kohl's purchase
 through August 17th with the code BTS10.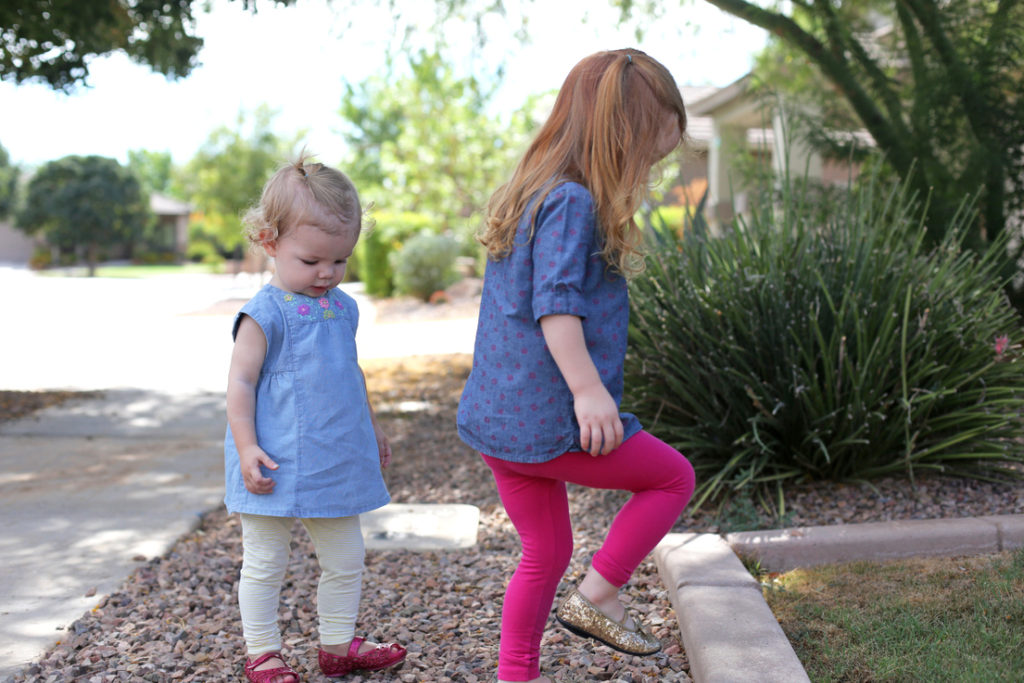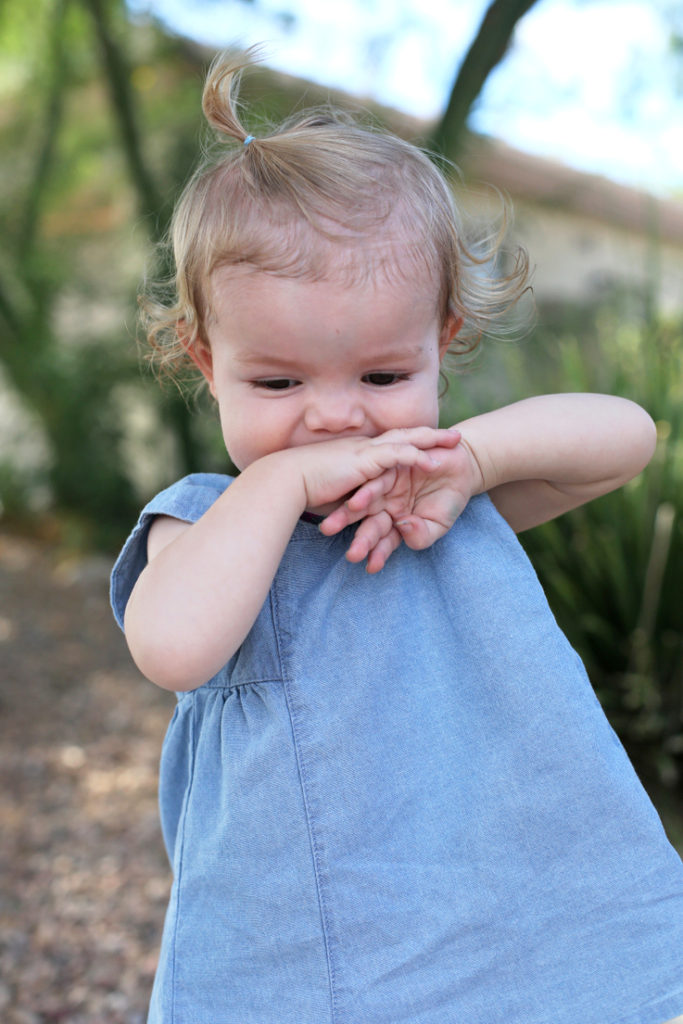 Links, both affiliate and non, on my blog that direct to sites other than Kohl's are not affiliated in any way with Kohl's