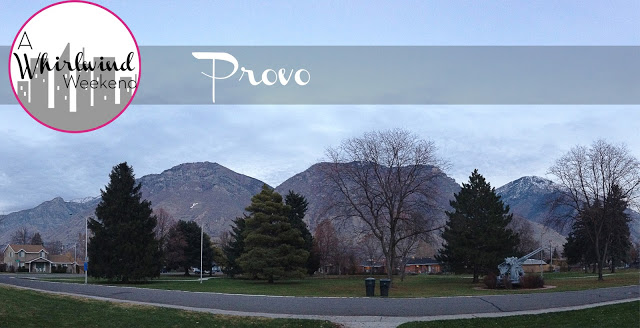 1. I'd take you out for dinner at The Black Sheep Cafe. You can order whatever you want, but I'd strongly recommend the Goat Burger (the beef is stuffed with goat cheese and garlic!), or their specialty navajo tacos (the pinto one is my favorite). Oh, and if you get the burger, definitely go with the sweet potato fries — they're amazing. And if we had time the rest of the weekend, I'd take you to Communal, Pizzeria 712, and maybe even SLAB pizza (where you should definitely get a slice of pulled pork and coleslaw pizza) — they definitely shouldn't be missed!  
2. It's famous for a reason! You shouldn't miss a trip up Provo Canyon. With biking, walking, and hiking trails, Sundance just a few miles in, and the Riverwoods Shops and Restaurants at the opening of the canyon, there is an activity for everyone. Of course it's the best in the fall when the leaves are changing color, but really the scenery is gorgeous any time of the year.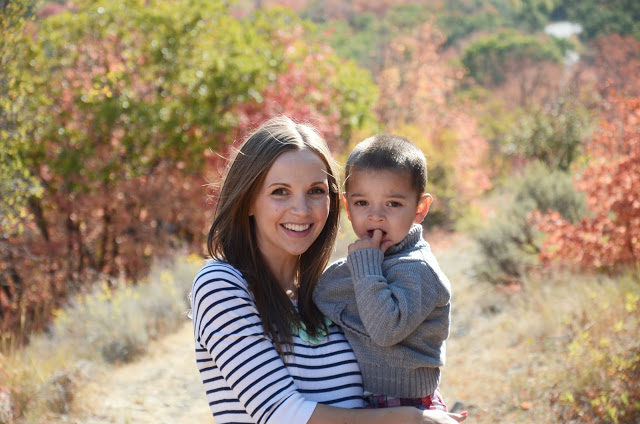 on a walk in the canyon last fall
3. Calories don't count on vacation, so we'll stop in and grab a treat at The Chocolate. It's a fun little chocolate shop set up in an old house, and their salted caramel chocolate cupcake will make you think you've died and gone to heaven. And if you have a few spare calories for the weekend, stop in at Magleby's and get a slice of their chocolate cake. It's definitely a close second.
4. The weather is perfect and getting outdoors is a must. We'll take advantage of the gorgeous day on Y Mountain. If you attended BYU and didn't hike the Y during your time there, it's a must. And for everyone else, it's just a fun Provo activity for a beautiful day. The hike isn't too strenuous so the whole family can enjoy it, and the scenery at the top is unbeatable.
5. You're so fortunate to have an Provo insider showing you around. The locals would stone me if I didn't take you to the BYU Creamery. It's just a tiny little grocery store on the edge of BYU campus, but it sells the most amazing ice cream (either by the scoop or in a carton) that you definitely won't want to pass up.
6. You didn't ask, but I'll tell you anyway that a trip to Provo wouldn't be complete without a stop at the BYU Museum of Art, or a BYU football game. One activity if you're a sports fan, the other if you're not. The art museum, although small, always has unbelievably impressive and famous exhibits from around the world. And while you're there, stop at the museum cafe, which never disappoints. As for the football game, my husband would stone me if I didn't recommend this. And for a crisp fall Saturday, it's hard to think of a better activity — especially if you stop at a concession stand and pick up a famous giant "cougar tail" maple bar!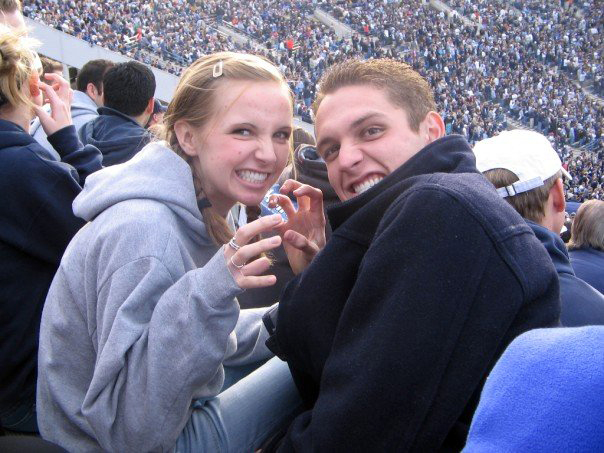 Cougars of BYU (2006)
Want to share your city?
Email Me!