Tomorrow, Bart is having a birthday.
And he will be celebrating it in a way that I would never ever ever consider celebrating my own birthday, which is voluntarily running a marathon.
I have grand plans to sit, with a snack, and watch him run. Possibly, I will sleep in while he's doing the whole first 25 of those miles (but not likely because I have children).
Last week, we went out for dinner, and Bart and I started discussion how we have changed since we've been married.
In my mind, the way I've changed most is that I'm much less fearful. I think my personality tends toward caution and safety. I worry a lot about big changes and I dislike making huge decisions (which is why we waited five years to have children). I'm more likely to stay with the status quo, even if I'm only somewhat happy, then make a leap into the unknown.
But Bart is less like that. He's the kind to say, "I can train for a marathon." He'll say, "We can make a last-minute trip to Seattle work, even with a small child." Although I was the one who was particularly enamored with the idea of moving to Texas back in 2006, I know I alone would never have actually left. He was the one who got in the car and didn't look back. He spent months encouraging me to start this blog.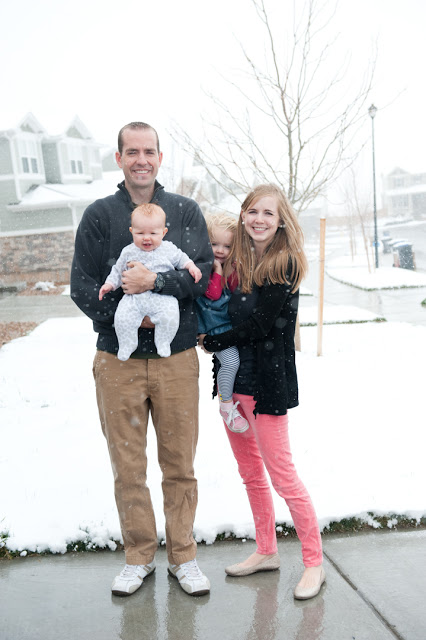 Bart has made me braver. He encourages me to try for things I would shy away from for fear of rejection. He's not impulsive, but he's adventurous and he's helped me to see that new and different can be thrilling and fulfilling, even if it's a little bit terrifying.
Life with him is richer and fuller than it would be without him. Choosing a life with him has meant choosing a bigger life. I'm so happy to have that not only for me, but for our girls too.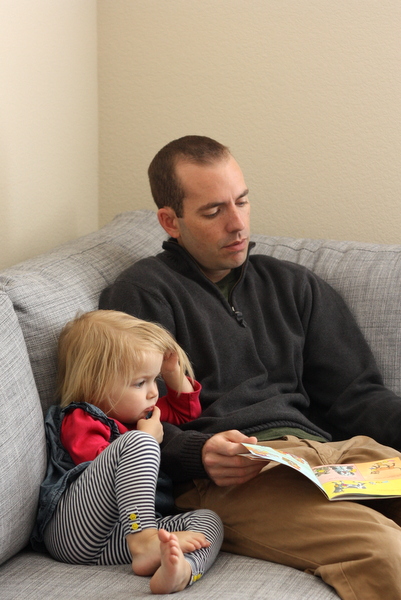 *************************************************
Elsewhere: