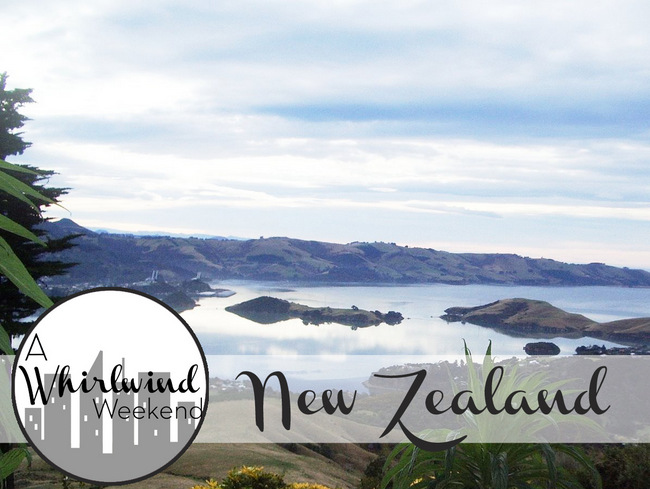 1. I'd take you out for take-out (/chortle…) from
The Flying Squid, a small shop in the heart of the student district. You can order whatever you want, but I'd strongly recommend their crispy edged, soft-and-sweet-centered kumara chips (made from NZ's power-packed sweet potato). It also fits in perfectly with the walk I have planned (later on).
2. It's famous for a reason! You shouldn't miss a visit to the Otago Peninsula. I'm sure you'll spy some native wildlife — perhaps a sea lion lounging at the harbour's edge, dolphins at play, or if you're very quiet, you may catch a glimpse of a waddling penguin. Rest assured, you'll also see sheep grazing in many-a-Middle-Earth-pasture en route. Pull over for a short bush-walk somewhere along the drive and sit for a moment. A fantail may come a-flirting, a Keruru's wings might beat overhead, or a bellbird could sound. If you want to spend a little money, the penisula also boasts a small castle (complete with ghost stories), and the Royal Albatross Centre grants access to much more than Albatrosses.
3. Calories don't count on vacation, so we'll stop in and grab a treat at the Rob Roy dairy and dessert bar. Sample some Hokey Pokey ice cream — we claim the flavour as a national icon, and indulging in a serving doubles as an excellent chance to test the common consensus of tourists and immigrants that our ice cream is creamier.
4. The weather is perfect and getting outdoors is a must. We'll take advantage of the gorgeous day at one of Dunedin's many semi-deserted beaches. If you don't mind hilly dunes, Sandfly Bay is for you — not for sandflies, the bug, but for the way the sand there occasionally dances in the wind due to the unique shape of the terrain. The hills are great for sliding, and I've personally stumbled upon sea lions at this beach. If easier access is preferred, Brighton Beach is one of my favourites — a beautiful, small-suburb spot, great for swimming and sand castle creativity.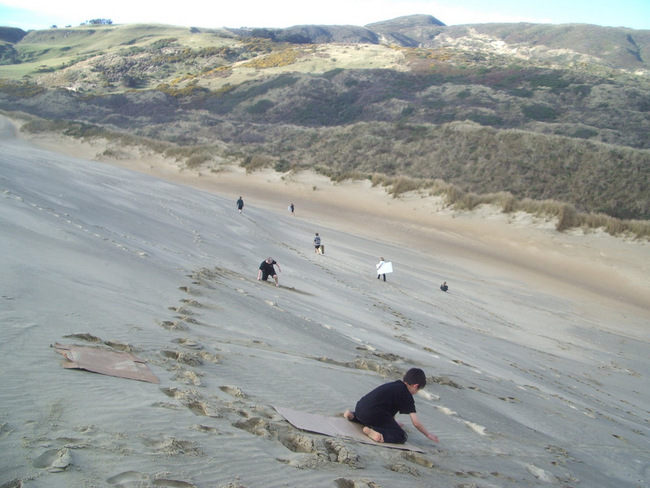 5. You're so fortunate to have a well-toured insider showing you around. The locals would stone me if I didn't show you Olveston. It is a home! A home that was gifted to the city upon the owners's death, and it has been preserved as a gorgeous walk-through time capsule displaying the way of life of a well-to-do Dunedin family back in the early part of the twentieth century. The tour groups are small and the guides are smart.
6. You didn't ask, but I'll tell you anyway that a trip to Dunedin wouldn't be complete without walking the CBD. The city is so small, it won't take you long to get a feel for its architecture, vitality and people. Your kumara chip-collection can be your starting point — walk up Albany past the country's oldest University, and turn left onto George Street, walking on until you reach the Octagon (the city's heart). You'll pass 13th century Gothic-style churches and surf shops across from each other! Now turn down Lower Stuart street to meander a few blocks to the beautiful, historic railway station. Since you've come this far, you might as well pop into recently updated Toitū (Otago Settlers Museum) — you see it from where you stand! As you explore, know that eye contact and smiling are welcomed by most New Zealanders, and if someone says, "Afternoon" they probably don't want anything, except to be nice.