This post is sponsored by Hulu.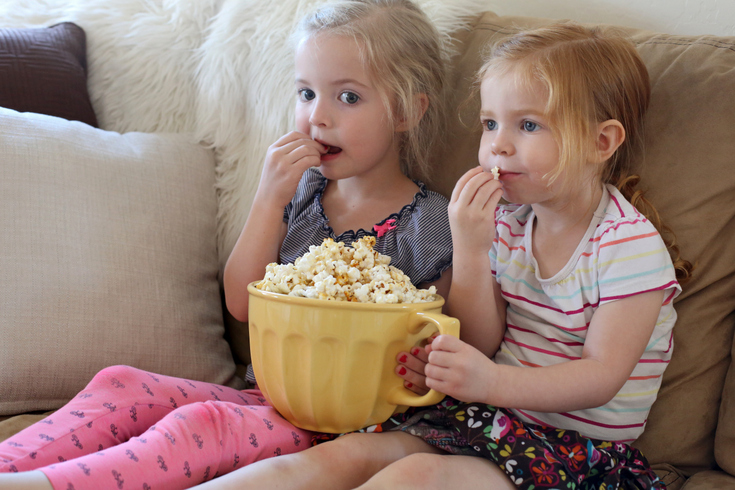 When Bart was in grad school, every Friday night was Fuqua Friday, where all the students, their partners and children were invited to school for a full dinner.
This was basically the best thing ever, and I tried to soak in every single Friday that I didn't have to cook dinner.
Occasionally, people would ask "How's the food at Fuqua Friday?" and I would respond, "It's not particularly amazing, but I don't even care because I never have to think about dinner on Friday."
I loved seeing the other MBA families each Friday night, and it was a great way to kick off the weekend.
Once Bart graduated and we were back to being responsible for our own Friday night happiness, we started doing movie nights as a family.
It's not QUITE as good as free dinner and hanging out with 800 other people, but it's pretty darn good.
Of course, sometimes we forget to get a movie or we start too late to fit in a whole movie before the girls need to go to bed, and in those cases, we turn to shorter programs on Hulu like Curious George.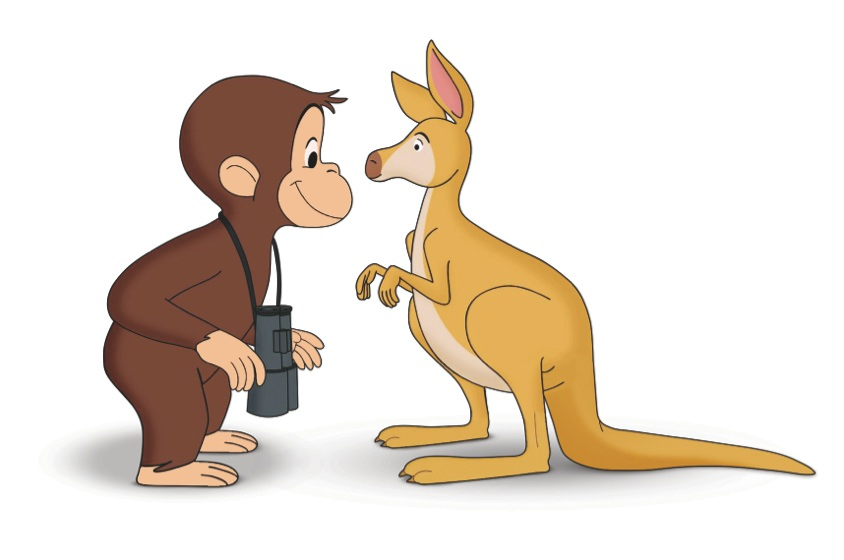 There are 108 episodes on Hulu, so we won't be running out of options any time soon.
The girls still feel like they've gotten a full movie night, and everyone is still tucked into bed at a reasonable time so that Bart and I can do fun Friday night things like look at our budget or paint our orange bedroom.
I've been a Curious George fan for as long as I can remember (one of my big regrets about our time in Boston is that I never visited the Curious George store in Cambridge), and I love this cute animated series based on the book.
It's aimed at preschoolers and focuses on inspiring children to explore and enjoy math, science, and engineering, which is a big bonus in my book.
And while sometimes Friday night is my chance to make a special treat for movie night, sometimes I just don't want to do something elaborate, in which case our go-to is this four-ingredient kettle corn from Our Best Bites.
Every time I make it, I'm all, "I don't really love kettle corn" and then I eat half the batch because this stuff is delicious.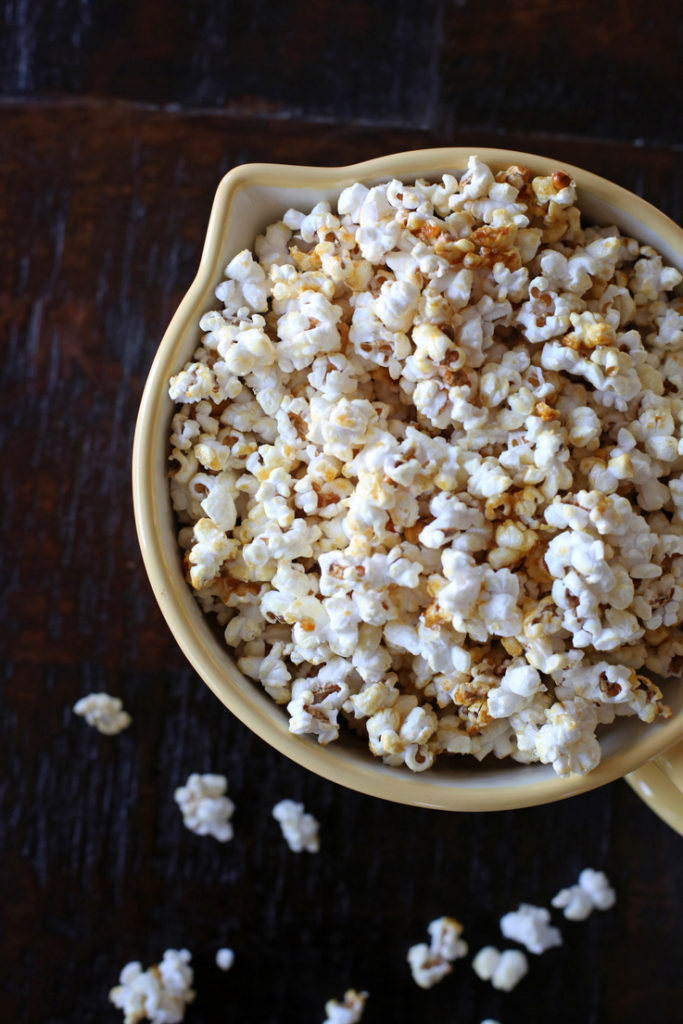 quick kettle corn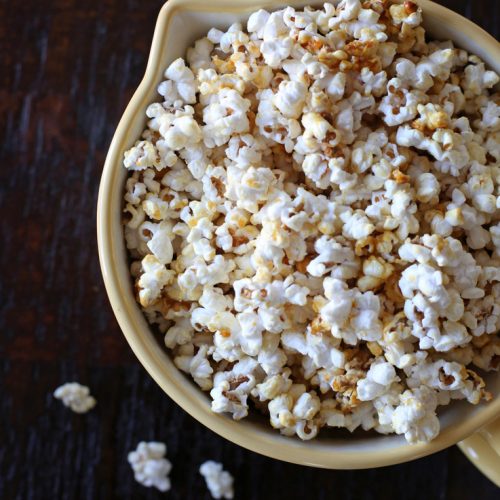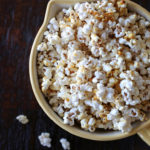 Kettle Corn
Four ingredient homemade kettle corn - so easy and yummy
Ingredients
3

tbsp

vegetable oil

1/3

c

of popcorn kernels

I personally prefer white to yellow – I think the white is fluffier and the yellow is much chewier

3

tbsp

granulated sugar

Coarse salt
Instructions
Pour the oil into a large stock pot (with a tight-fitting lid) and heat over medium-high.

While the oil heats up, stir together the popcorn and sugar in a small bowl. Put the salt nearby and have a good-sized dishcloth and rubber spatula on hand.

Once the oil is heated (you should see some very faint smoking when it's hot enough), pour the sugar/popcorn mix in and stir it with your spatula, scraping up the sugar so it doesn't burn on the bottom. Be quick (ten seconds or less) because you don't want the popcorn to start popping and shoot out and ping you in the face.

Put the lid on the pot and thread your dishtowel through the lid handle and drape it over the sides of the pot so it covers the handles. Now you can hold the pot comfortably.

Every 20 seconds, pick up the pot by the handles, and, holding it so the lid stays firmly on, shake it in every direction so that the sugar doesn't burn and all your kernels get coated.

After a couple of minutes, it will start to pop – keep shaking it every 20 seconds until you can hear that most of the kernels have popped.

Remove from heat, take off the lid and stir it right away, being sure to scrape the bottom. Then sprinkle salt on top and stir to mix.

Let it cool for a few minutes so you don't burn yourself on the melted sugar and enjoy!

These directions take longer to read that it takes to actually make it – it's super easy!

And there's movie night, ready to go, with practically no prep.
if you liked this quick kettle corn recipe, you might also like these other recipes: