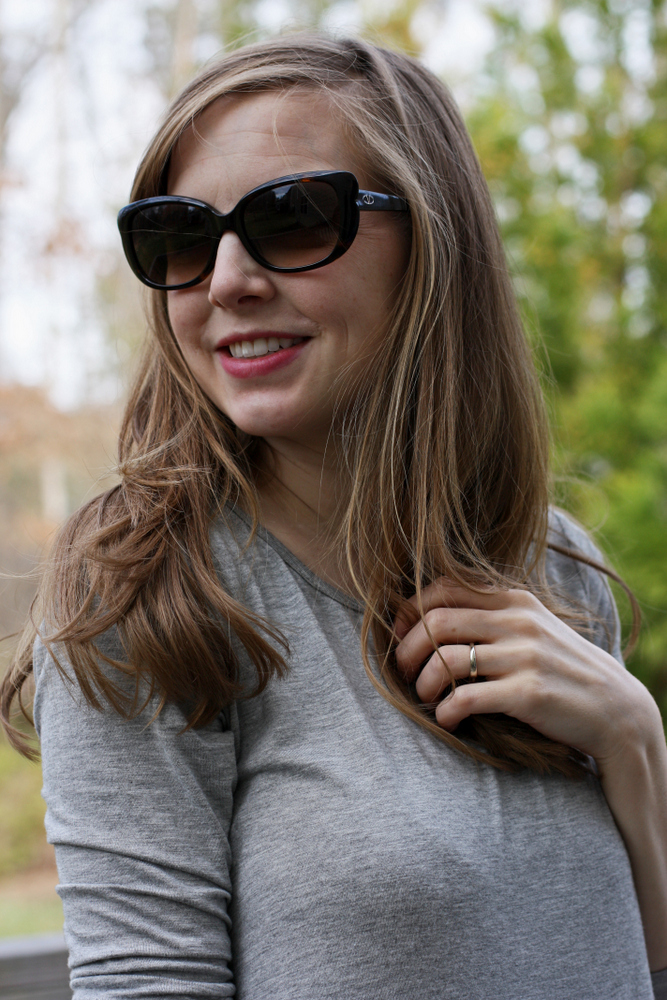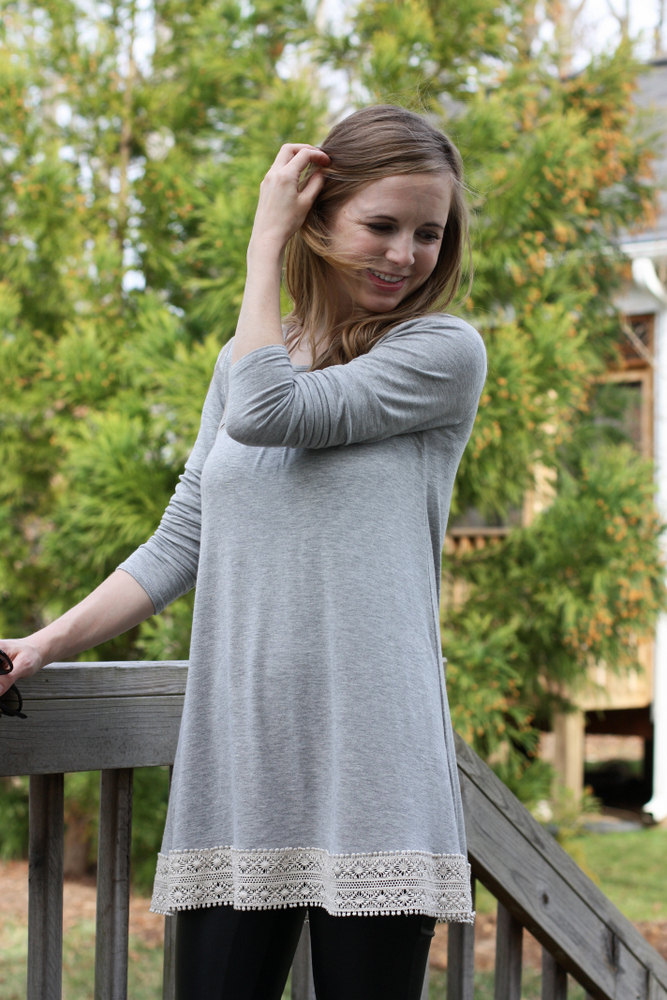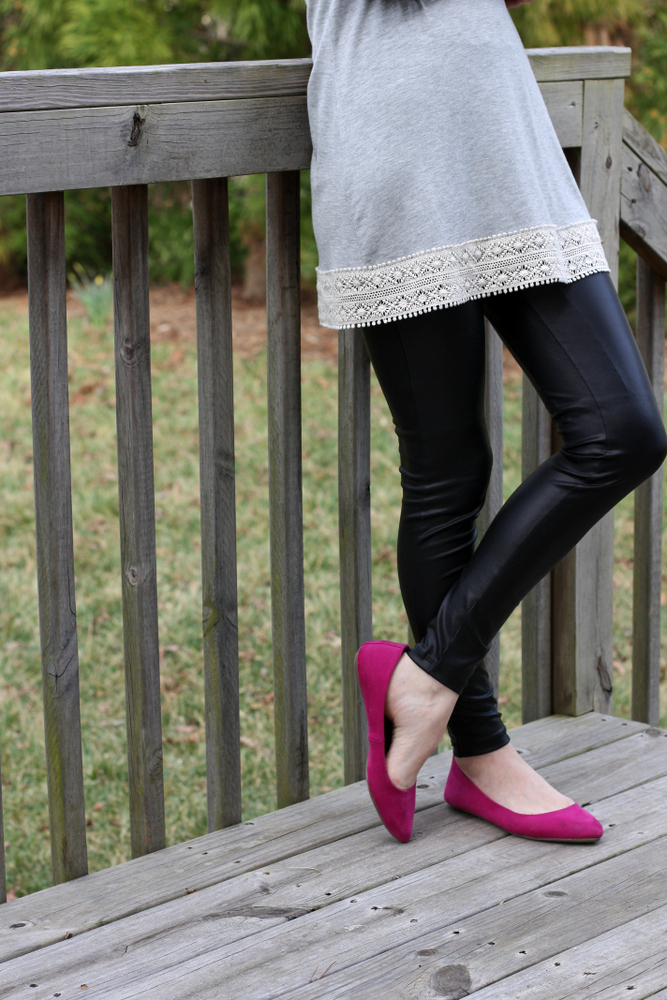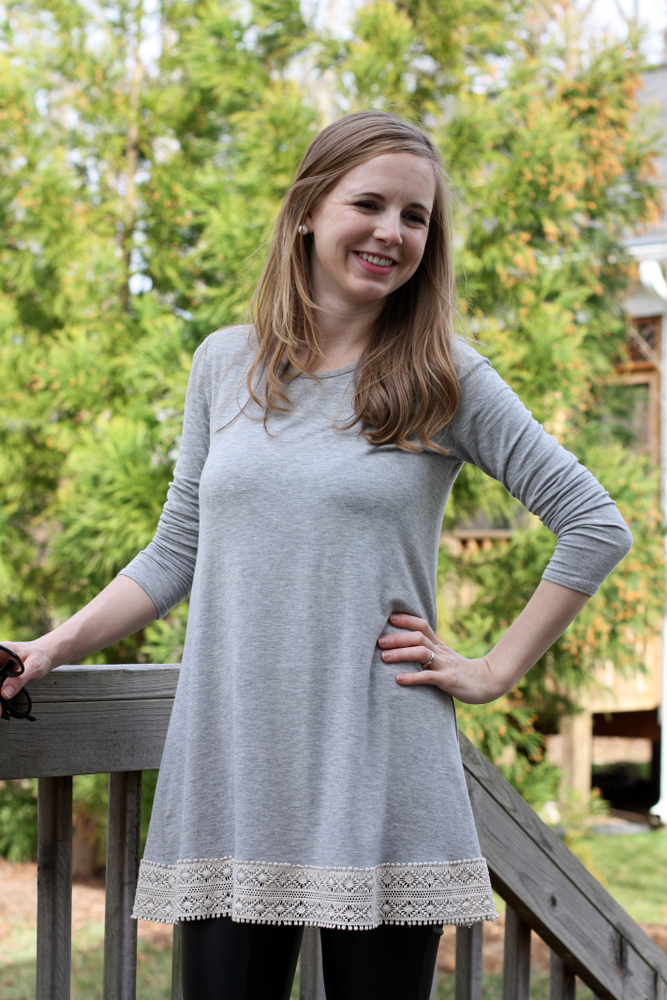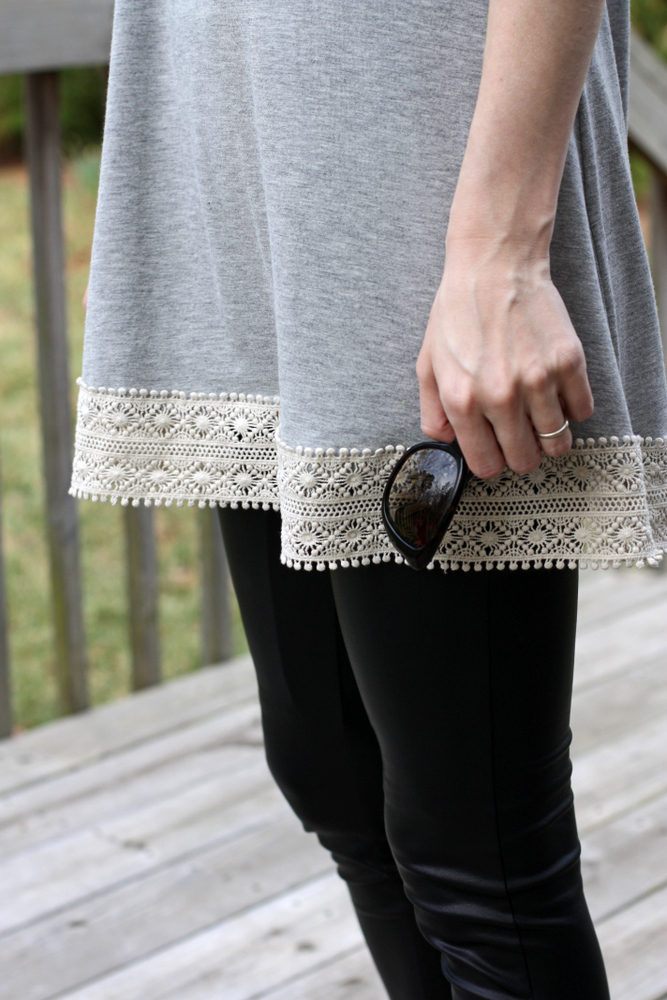 Every time I put on these leather leggings, I congratulate myself on a well-spent $8 (words you don't often say about a Forever 21 purchase, in my experience).
They're so stretchy that I was able to wear them through most of my pregnancy and now that I'm not pregnant, I like that they feel like I'm wearing pajamas but I look like I at least took a shower and know where my non-sweatpant drawer is.
I put them on the day after I got home from the hospital and felt very proud of myself to be wearing real clothing. And obviously ignoring the fact that I was able to wear them when I was 8 months pregnant too.
Also, every time I wear them, Ani runs her hand along them and says, "I yike dese pants." (I like these pants).
So do I.
Tunic: Hello Fab
Leather Leggings: Forever 21
Flats: c/o Old Navy
Earrings: Claire's