It's a good weekend for book deals!
I've been in Las Vegas with my girls this week for spring break visiting my parents and we're headed back today, so it'll be audiobooks all the way home for us.
Here are some book deals to grab!

8 Book Deals for Easter Weekend
The Devil in the White City by Erik Larson – ebook – $1.99
This nonfiction that reads like fiction has been on my TBR list for years. It follows a parallel storyline, one from the creator and builder of the Ferris Wheel during the World's Fair, and the other from H.H. Holmes, a serial killer preying on the visitors of the Fair.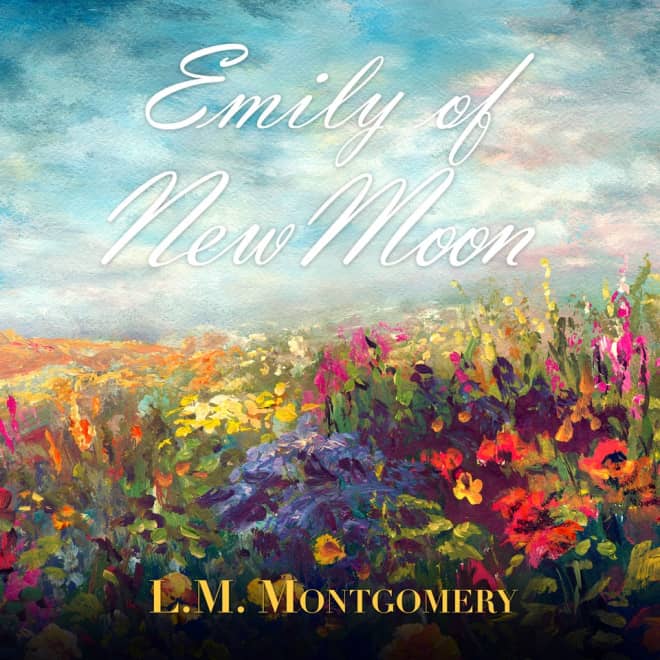 Emily of New Moon by L. M. Montgomery – audiobook
This is the lesser known trilogy of Anne of Green Gables. (I secretly love it more than Anne of Green Gables and read it dozens of times growing up.) The rest of the trilogy is on sale right now too. Emily Climbs (book #2 for $2.99) and Emily's Quest (book #3 for $2.99).
The Firm by John Grisham – ebook
I've read a lot of John Grisham books in my time and this is one of my very favorites, it even landed on my 15 Best Thriller Book list. Mitch McDeere is a top Harvard Law graduate. When the FBI starts looking into a connection with his new law firm and the Mafia, could his new job could turn deadly? 

By the Book by Jasmine Guillory – ebook
I can't resist a good fairy tale retelling, however this is more of an "inspired by" rather than a full retelling of Beauty and the Beast. This is such a fun book, and the perfect beach read for these last few weeks of summer! (Side note: By the Book is far less steamy than a lot of her other books.)

The Party Crasher by Sophie Kinsella – ebook
I have read so many of Sophie Kinsella books and this one charmed me. It has all the things she does well – sweet relationships, snappy dialogue, and a little bit of the absurd that makes her books extra fun. I read it in 24 hours and kept laughing out loud during it (and also got a little teary during some of it – I love a book that can do both!).
Meet Me in the Margins by Melissa Ferguson – audiobook
This is such a cute fun romance! An editor at Savannah's dream publishing company is asking for the manuscript of a romance novel she has been secretly writing behind the scenes, while working at a different publishing company. She hides her manuscript in a hidden room, but later discovers someone has found it and started jotting very critical edits in the margins. This mystery editor is not only helping make her manuscript better, but could she be falling for him too?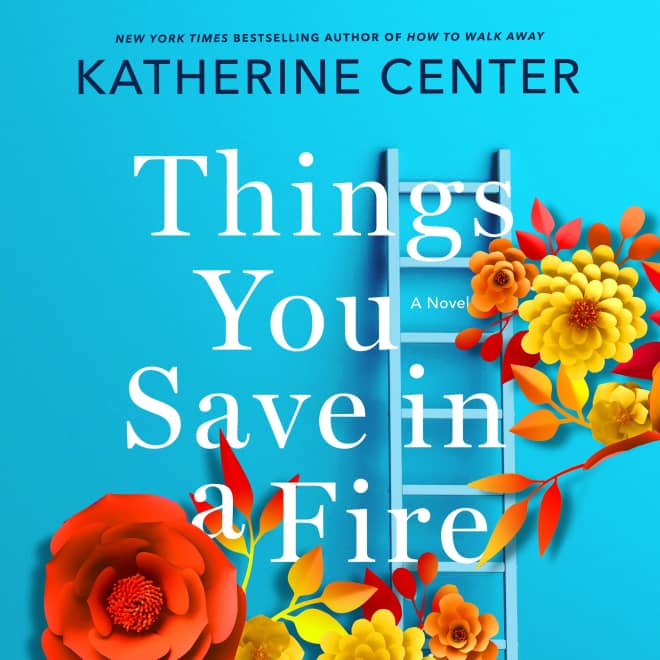 Things You Save in a Fire by Katherine Center – audiobook
We just wrapped up this book for the 2023 Everyday Reading Book Club, and it is my FAVORITE Katherine Center book. Her romances are filled with so much substance. Plus, if you have not seen the Instagram Live I did with Katherine Center, you will be an instant fan!
Henry and Beezus by Beverly Cleary – ebook
In our family, the Beverly Cleary books definitely in our top 5 (especially on audio). We've read many of them together, and my girls love reading and listening on their own. And I just love Henry Huggins.