It's a good week for book deals!
Amazon has their semi-annual Get 3 Books for the Price of 2 sale going on and I've linked some of my favorite books included in this deal in the widget below. It's full of bestsellers and older favorites for both kids and adults and looking through the list makes me feel like a kid on Christmas morning.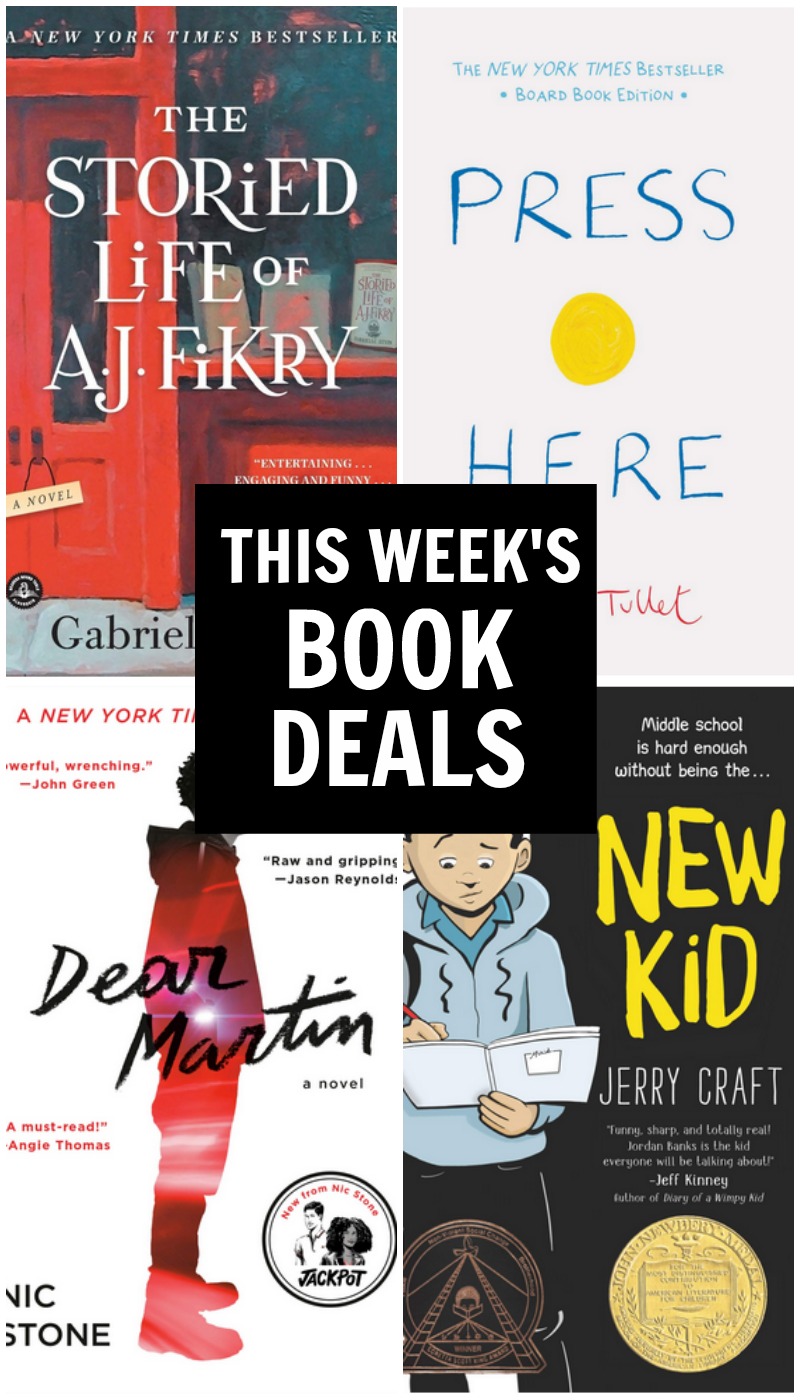 4 Book Deals You Won't Want to Miss This Weekend
Press Here by Herve Tullet – board book
I've loved Press Here since I got my first copy of it nearly a decade ago and now my youngest LOVES the board book version. It's the perfect interactive board book, it's on sale for more than 30% off AND it's part of the Buy 2, Get 1 Free book promotion going on this weekend. (Full review here)
The Storied Life of A. J. Fikry by Gabrielle Zevin- audiobook for $3.99
This book kicked off my summer reading back in 2014 and I've loved it ever since about a grumpy bookshop owner who is losing money, has his rarest book stolen and then finds a baby left on his doorstep. This book is a reader's DELIGHT. (Full review here)
Dear Martin by Nic Stone – paperback
I LOVEd Nic Stone's book Jackpot (it's on the Summer Reading Guide this year!) but this is her best known title with the sequel coming out this fall.
New Kid by Jerry Craft – paperback
This graphic novel scooped up basically every award you've ever heard of, including the Newbery award, when it came out last year. It's SO good (it was on my list of 10 best books I read last year) and it's 40% off right now, plus included in the Buy 2, Get 1 Free book promotion going on this weekend. I just got my own copy this past week and I'm SO happy to have it.